Melrose
We flew into Adelaide and collected a car from the airport. A 5-hour drive north brought us to Melrose, in the South Flinders range, where we spent three nights.
<![if !vml]>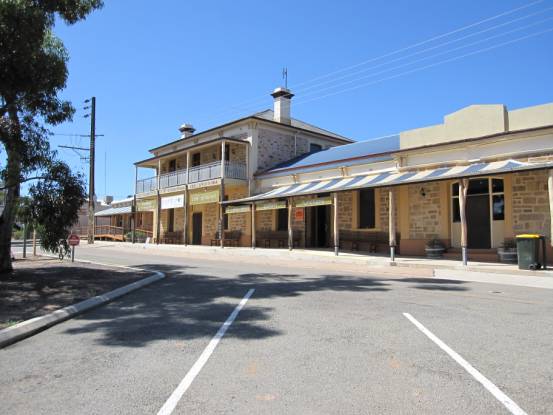 <![endif]>
The North Star Hotel: we spent three excellent nights here and we highly recommend it if you're in the area. At the time we were there the hotel was managed by Ester and her sister, both of whom made our stay a very happy experience. The hotel's website is www.northstarhotel.com.au and their e-mail address is info@northstarhotel.com.au
<![if !vml]>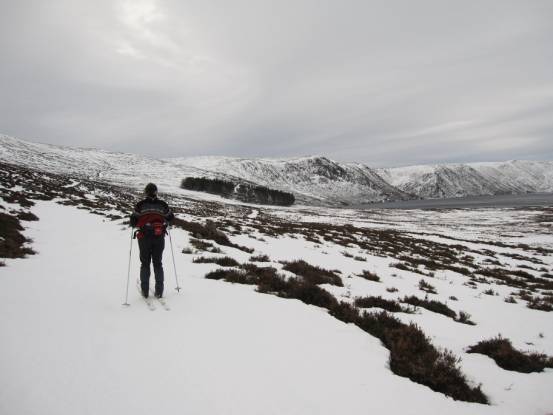 <![endif]>
A picture for Ester, who has never experienced snow: this photo was taken a week after our return from Australia. Whilst you were baking in 40plus degrees, we had a rather nippy minus 8degC!
<![if !vml]>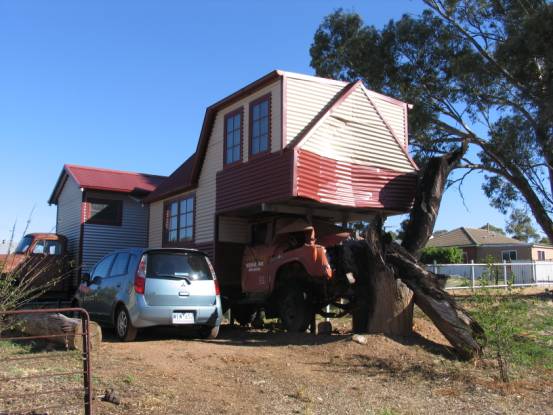 <![endif]>
The hotel had a couple of novel rooms: the Red Truck (our accommodation) and the Green Truck, which was the larger of the two. Both were excellently appointed and very comfortable. The hotel did a nice selection of meals, and had a good range of wine and beer.
<![if !vml]>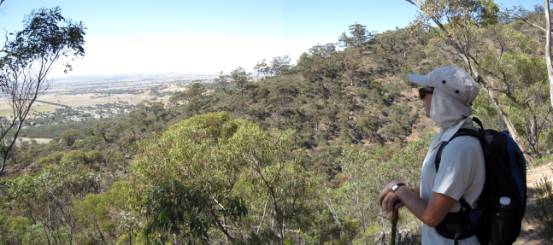 <![endif]>
Australia is flat. Very flat! And when a land that flat has a hill what else would you call it other than Mt Remarkable. We climbed MtR on our first full day in Melrose: a nice walk, and thankfully not too hot.
<![if !vml]>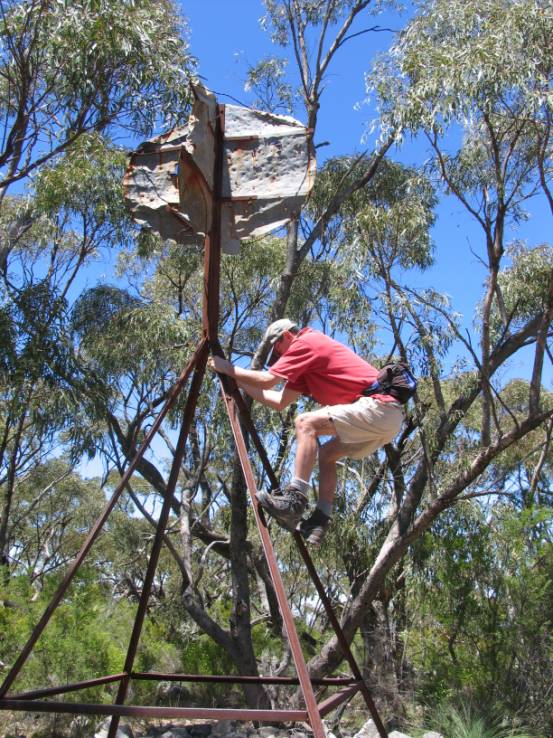 <![endif]>
The summit was marked by this strange steel cairn, which I could resist climbing….
<![if !vml]>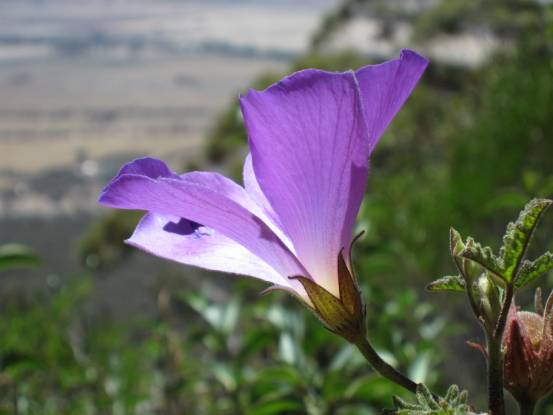 <![endif]>
Although it was well after spring, the hill still had many beautiful flowers.
<![if !vml]>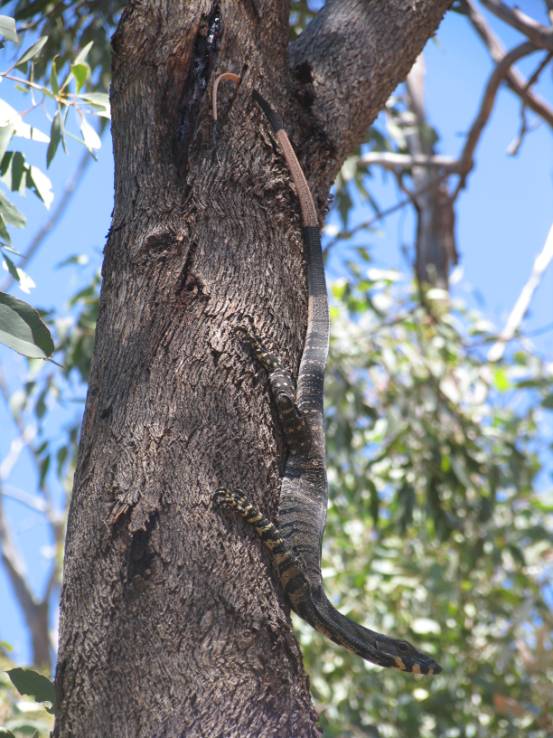 <![endif]>
Mt Remarkable also is home of the Tree Guana, at a metre-plus long this chap can give you a bit of a fright. They are however very timid and wouldn't harm you – and we were told, over a beer a little later, that if startled they have a tendency to climb the nearest high object, and if that happens to be you…. Well you can imagine how Julie felt when this chap was running towards her. Lucky for Julie there was a convenient tree!
<![if !vml]>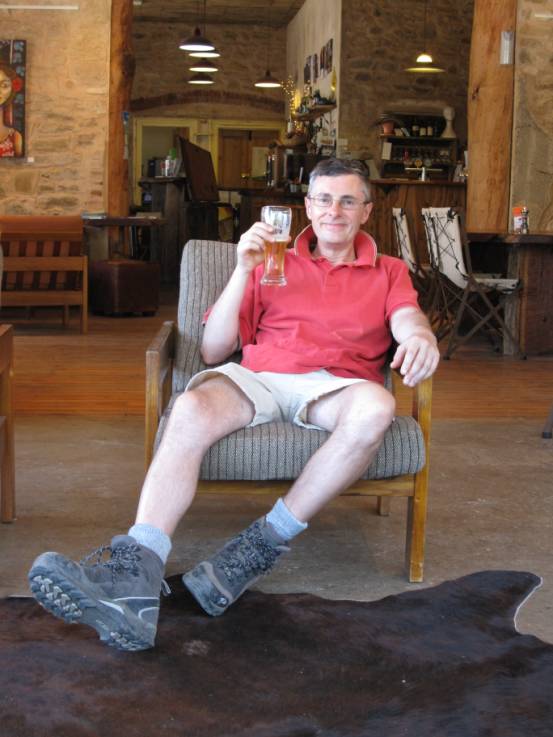 <![endif]>
The hotel bar, and a nice beer…
<![if !vml]>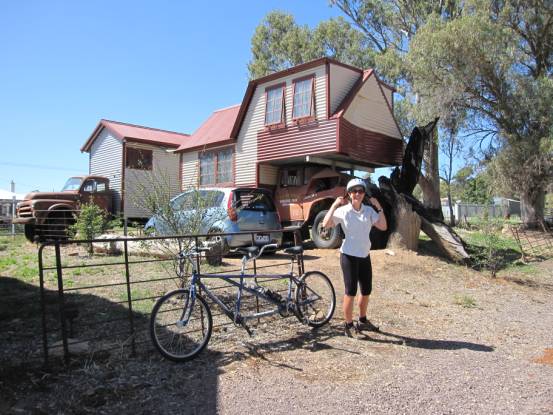 <![endif]>
For our second, and last, full day at Melrose we hired a tandem. Julie has always made excuses whenever there was an opportunity to ride a tandem, however on this occasion I won the day.
<![if !vml]>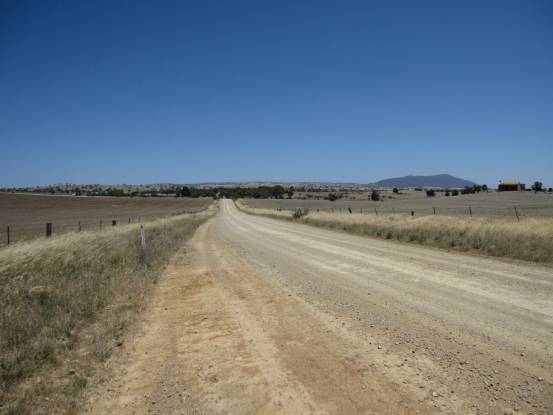 <![endif]>
The roads are incredibly flat and straight, and I suppose any hill in such a landscape is remarkable.
<![if !vml]>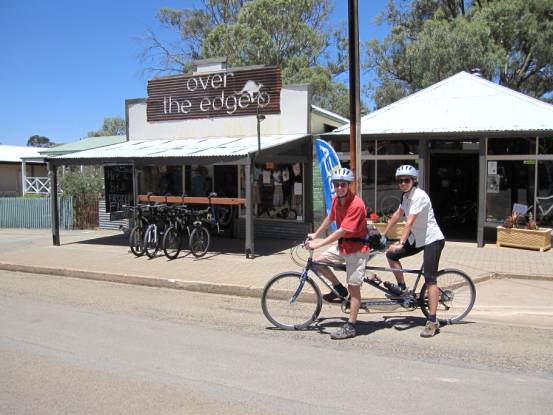 <![endif]>
The local community are encouraging cycling tourists, and Over the Edge is where you go to hire bikes in Melrose.
After three nights at Melrose our journey continued north a further 3-hours to Wilpena Pound, in the North Flinders. On route we stopped off to look at Alligator Gorge, an amazing ravine in the South Flinders.
<![if !vml]>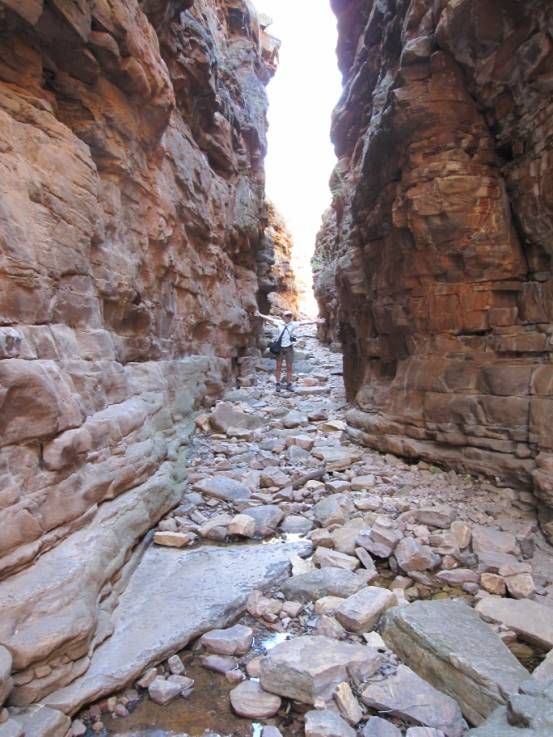 <![endif]>
At its narrowest you can almost touch both sides of the gorge.
<![if !vml]>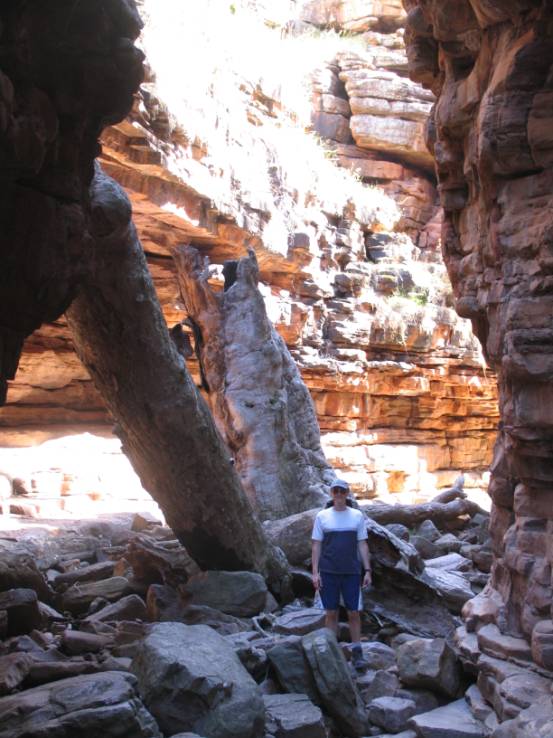 <![endif]>
Tree trunks washed into the gorge tell of flood events.
<![if !vml]>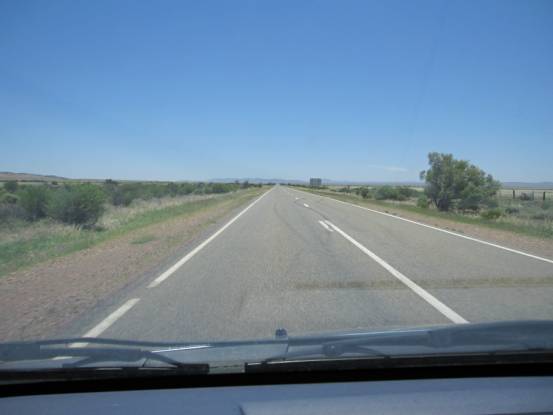 <![endif]>
The land north of Melrose becomes flat, and the roads straight, for as far as the eye can see!