Just past bonfire night. As we're under Tier 2 restrictions, there were no bonfire parties. Cosy at home, didn't really miss it to be honest. There's brightness and twinkles in the garden, a surprising amount for November (no frosts yet). First this week, the last of the prunus leaves are hanging on, and look stunning against a blue blue sky.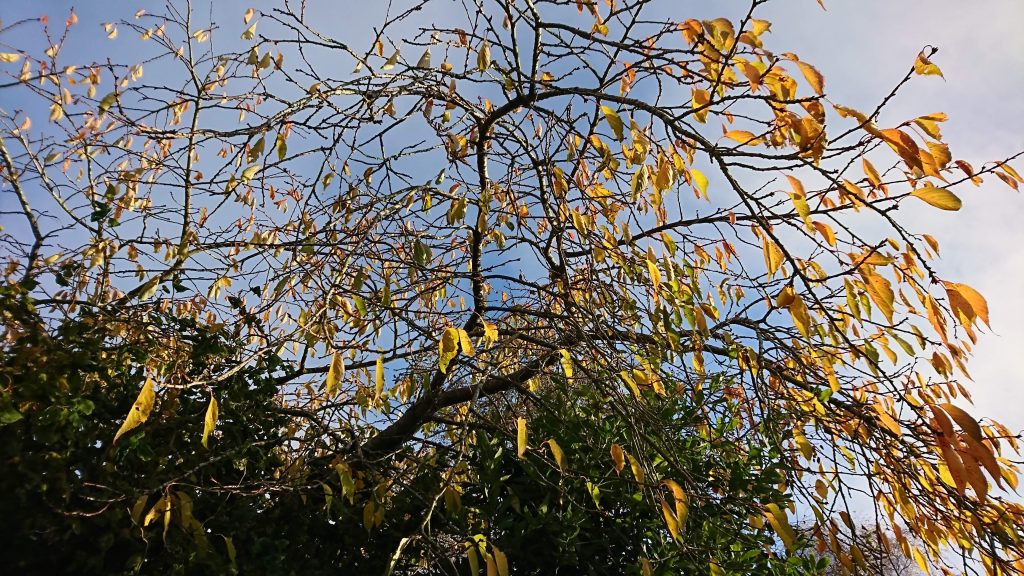 I don't know how to say Schizostylis, but these Autumn bulbs have popped up late this year and are cheering me up as I head onto the drive.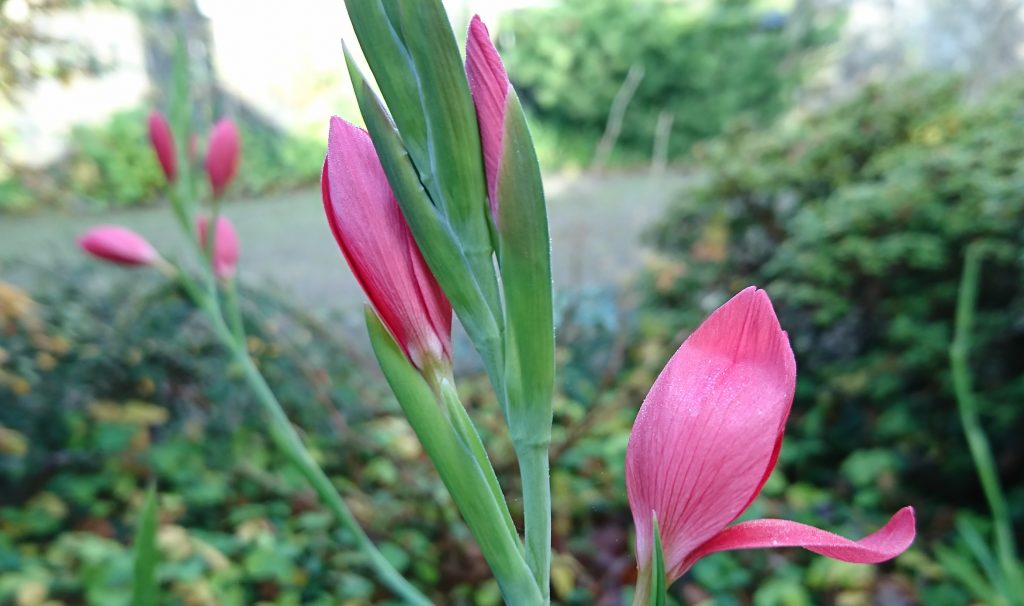 You've got to love a good hebe, they flower on well into Autumn, giving a few stems for a pretty vase and nectar for any bees that are still hunting for food.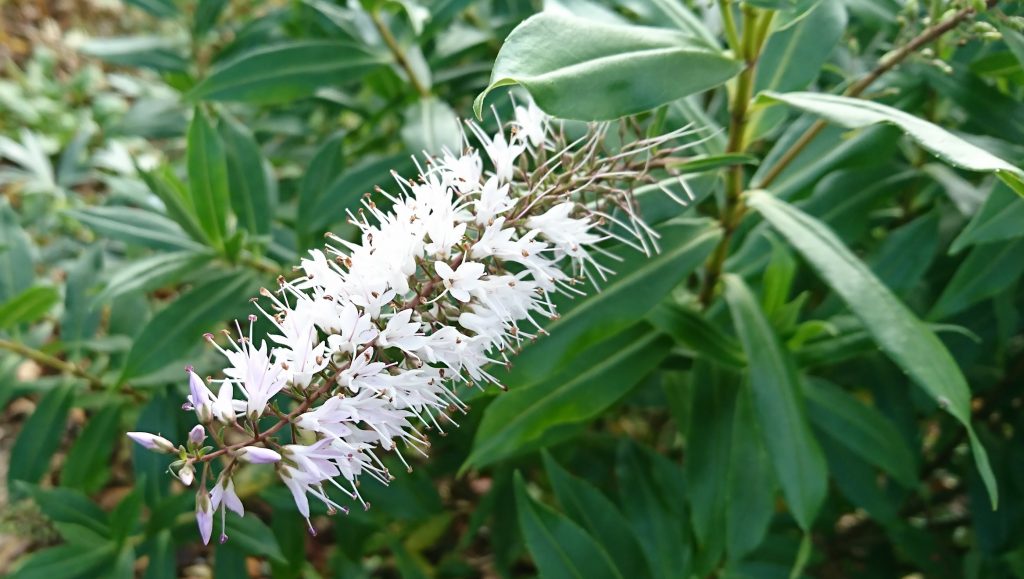 I wasn't sure about yellow bobbly buddleja in the past, but again, they just keep on trying to flower. This one is pretty much all that's left in my long border now.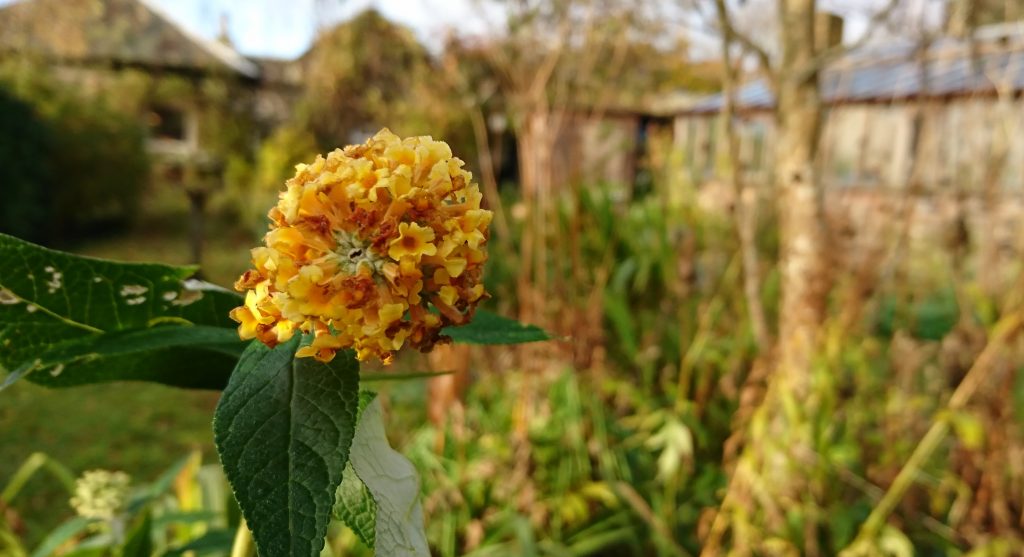 One more detail this week, perennial cornflower. This is one plant that does reliably respond to a good chop back after flowering. The little flashes of purple will stay until the first frosts (still not much sign, fingers crossed).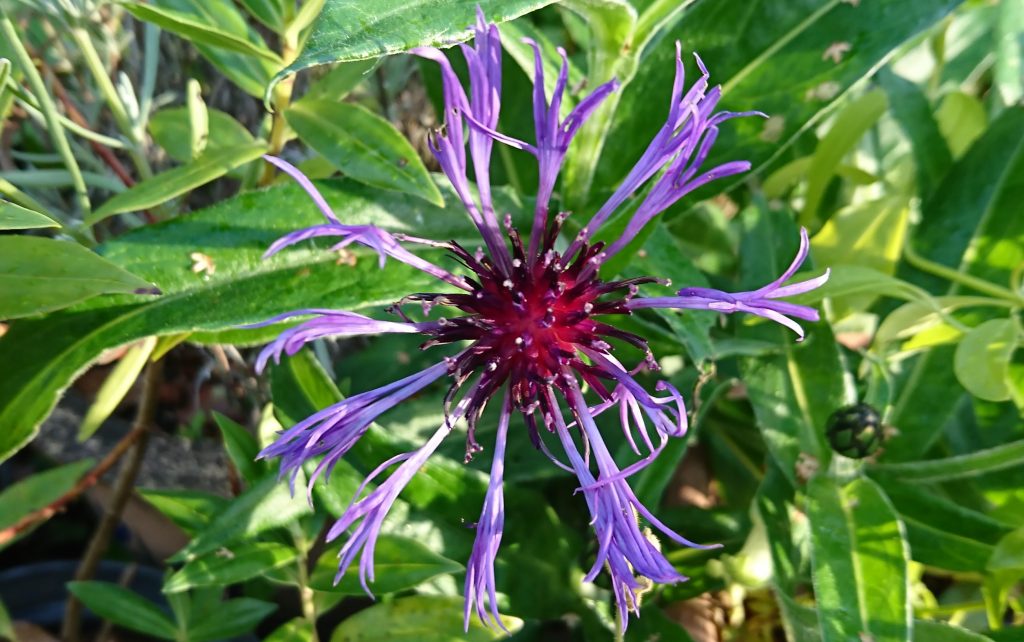 Finally this week, spiraea with a view. A misty morning set these stems off against the fields and woods beyond the garden.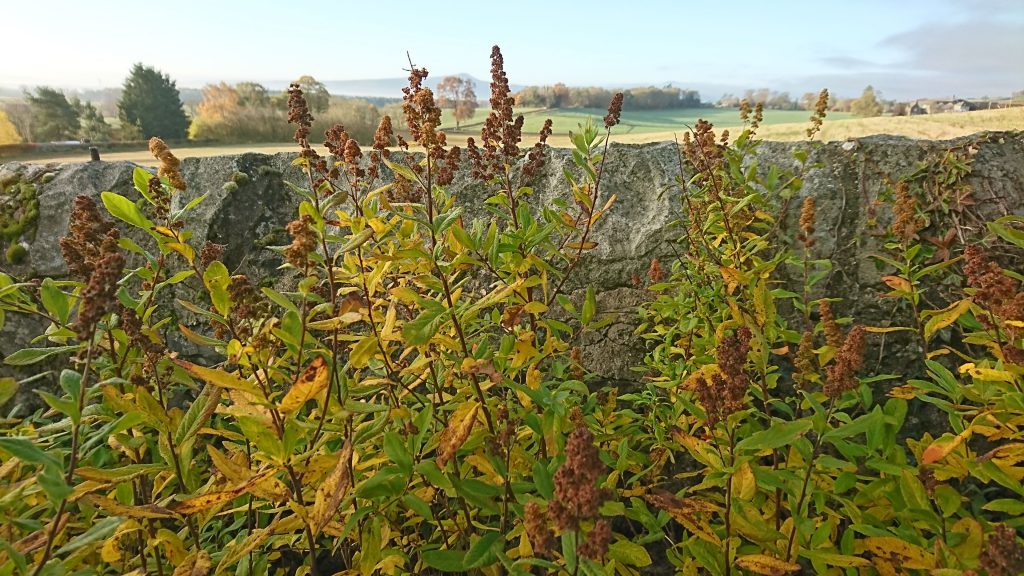 Don't forget to view other Six on Saturday blogs, via The Propagator, and look for #SixonSaturday on Twitter.