August has been a bit disappointing with lots of rain, but it seems that eastern Scotland has had the best of the weather in the second half of this week. Lots of warm sunshine to tempt me out of endless worky zoom meetings. After last week's veg-fest, I will head back to a colour theme this week. I'm finding choosing a colour very satisfying as there are still very many lovely blooms to choose from. This week I thought I'd indulge you in my favourite colour, purple (-ish). I possibly wasn't aware that some of my new clematis would be late flowering. This was one, and has been very much worth the wait for it's velvety richness.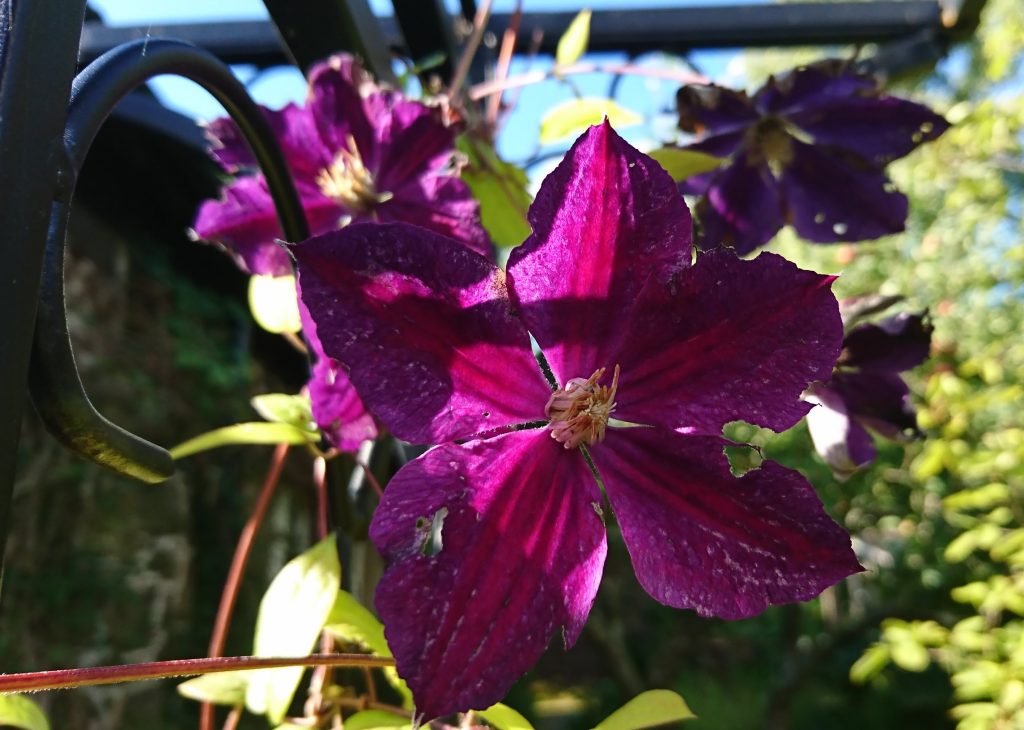 From large blousy flowers to tiny productive ones. Marjoram pops up in many of my sunny borders. Loved by bees and hoverflies, looks nice to fill odd corners in a vase of flowers, and then it can be cooked with. What a versatile all-rounder.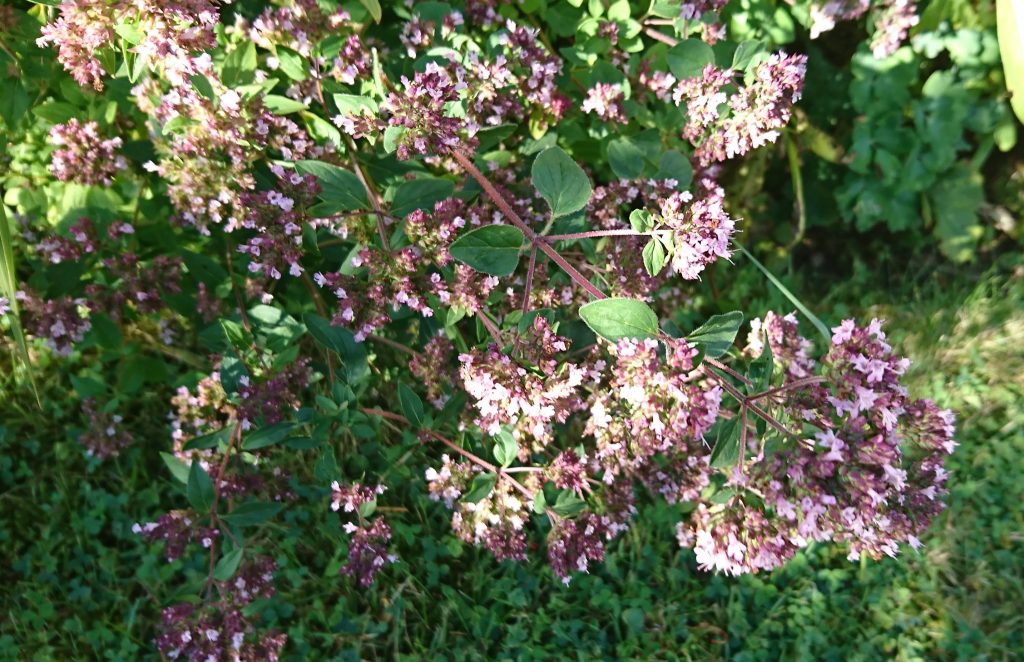 Perhaps I don't have this next plant in the sunniest border, for me it does not deliver it's spiky alien-like flowers every year, but the warmth of July has coaxed acanthus into action this year.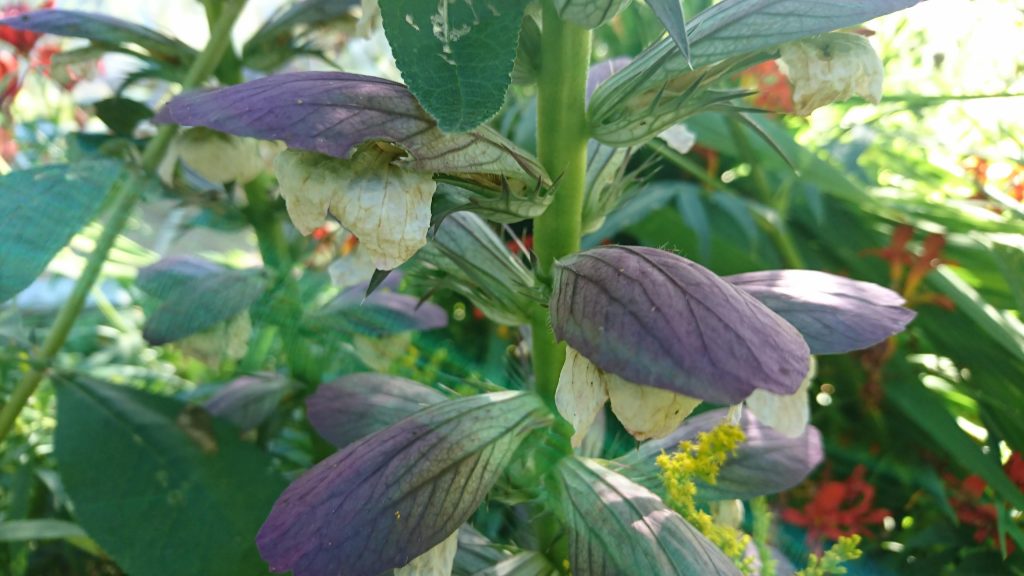 August is a time for butterflies, and if one wants butterflies, then budlija has got to be the one. This one is almost violently fragrant, tall, statuesque, each plant hosts half a dozen gorgeous peacock butterflies (other lepidoptera species are also available).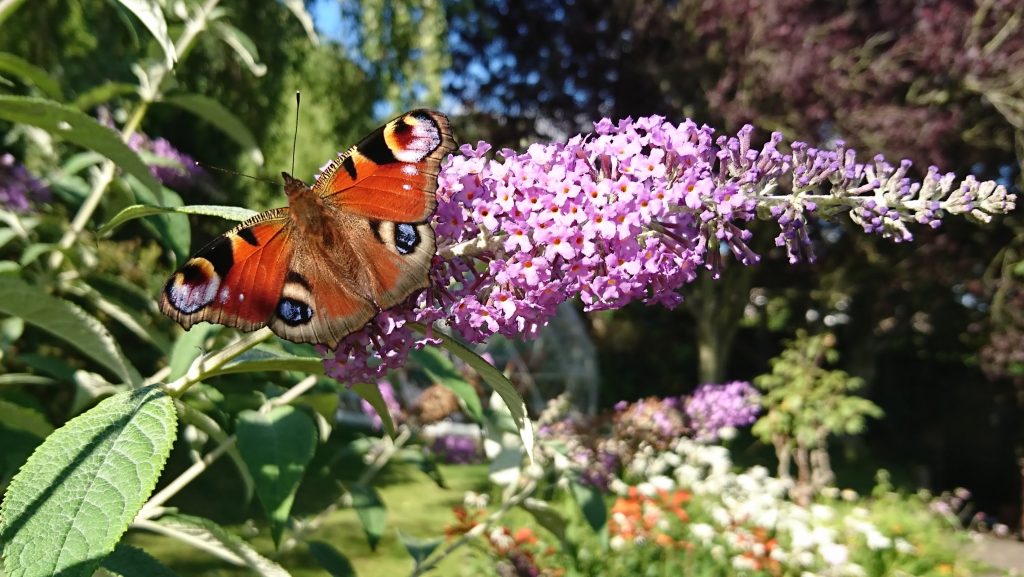 A new departure for my garden this year, I always wanted a late-flowering allium. Turns out that if you forget your leeks and leave them to blot, this is what happens in August. Wow.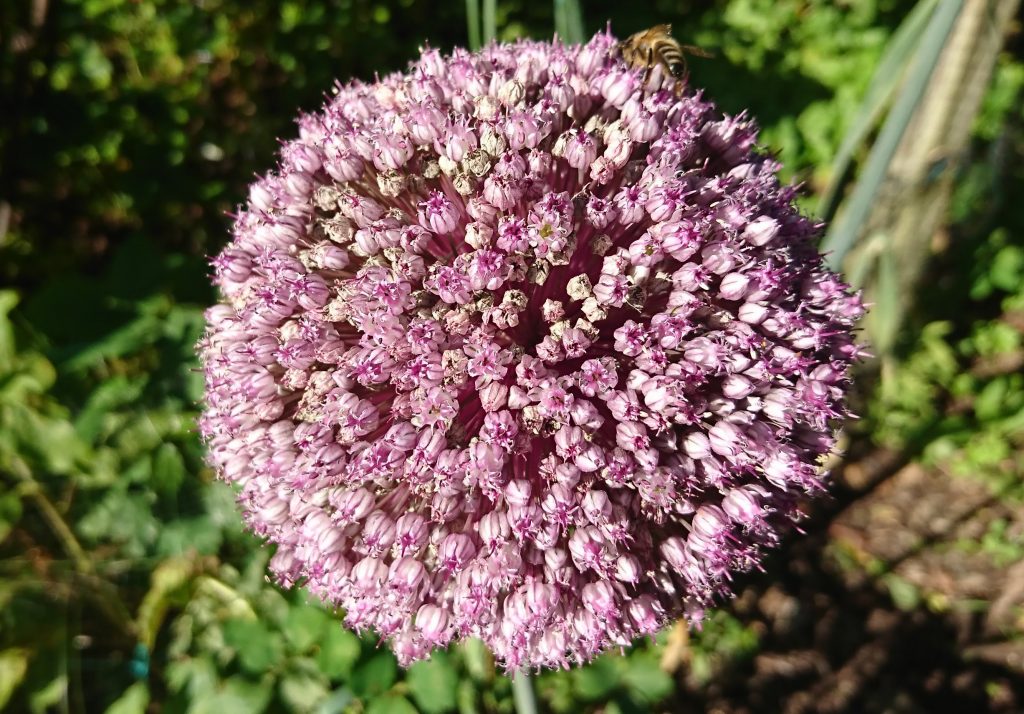 Last for me this week is another favourite, again doesn't flower every year, and from viewing others 'sixers' I had to wait a good 4-6 weeks longer than many. The agapanthus are out and waving exotically in the warm breeze….ahhhh.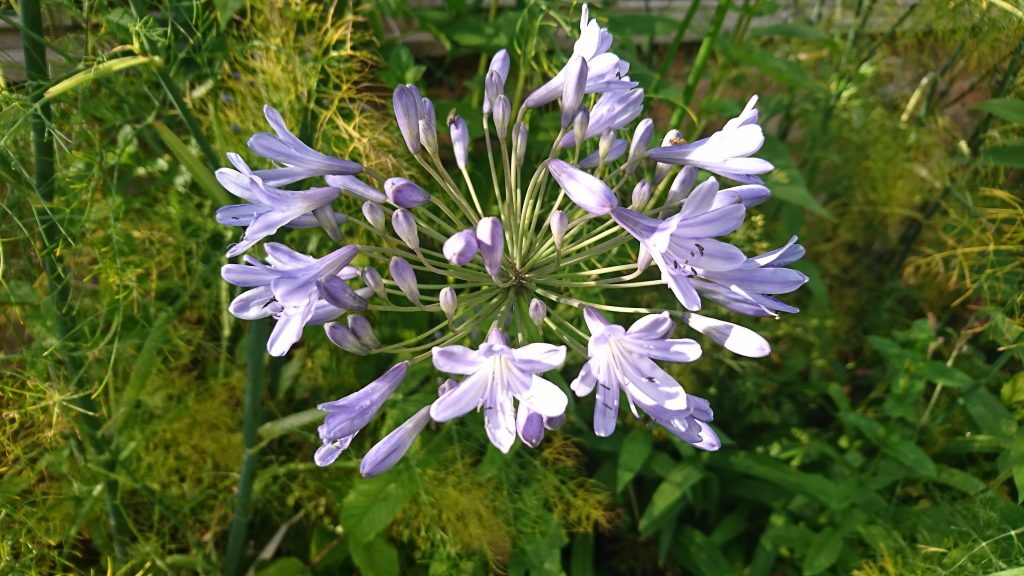 I hope you enjoyed my purply six as we cling on to summer…a few more weeks perhaps? Stay safe, and don't forget to follow the crowd on twitter and via the web from links to the originator of #SixonSaturday, the Propagator himself.