I am finally willing to admit that it is really autumn now. What's great, though, is that the weather has been warm and clement and thus there are so many flowers smiling their colour and form at us. I'm going to focus on pink colours for this week's #SixonSaturday, here we go. First, hot pink comes from knautia macedonia, this plant has been blasting out stunning colour in the middle of the border for many weeks.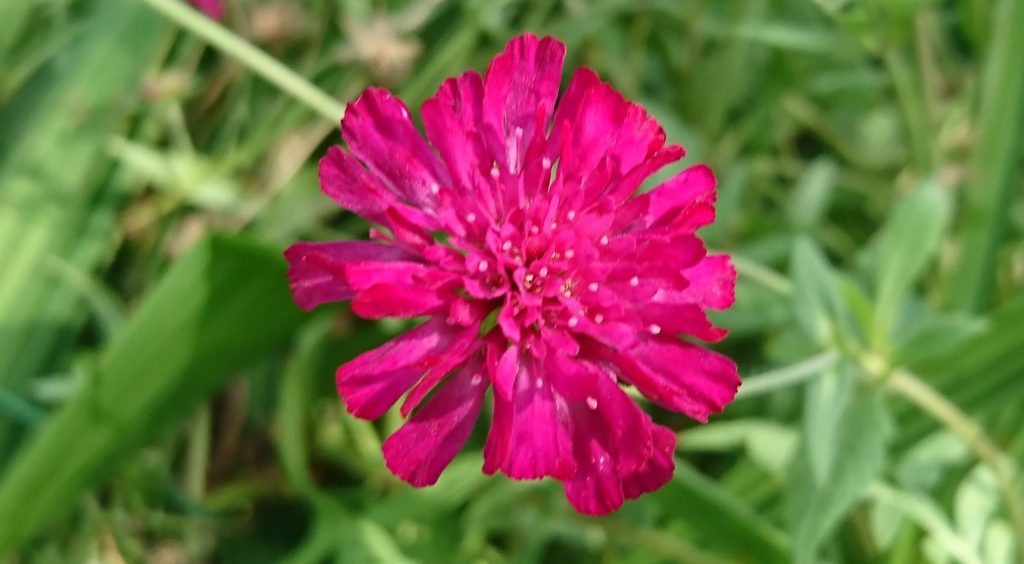 I sowed many different colours of cosmos this year. The warm summer, and the wet spell in August has suited them very well. I had lots to choose from for the pink theme, a duo-tone little number has got to be my favourite this year.
Back to the hot pink theme, with burst of brightness from the rose. I don't know the variety, sadly, there is no perfume. But this one is a shrub rose that flowers for months when deadheaded regularly.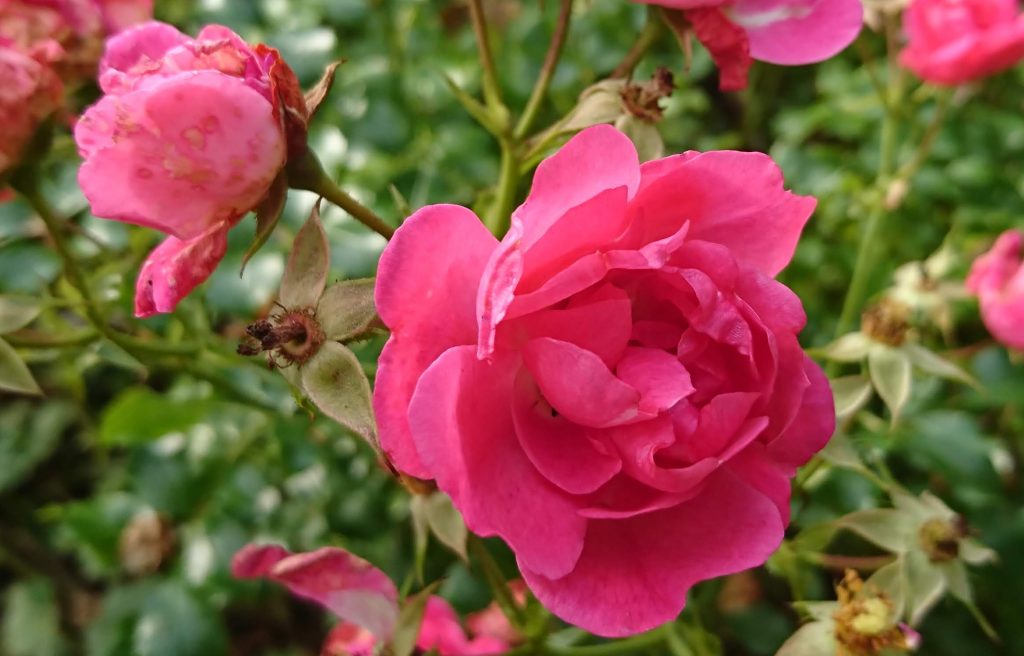 Japanese anemone is a lovely autumn flower. This one sways away in some of my shady borders, robust to winds, pale enough to glow in the evening light (despite the melancholy of that evening light come awfully early now.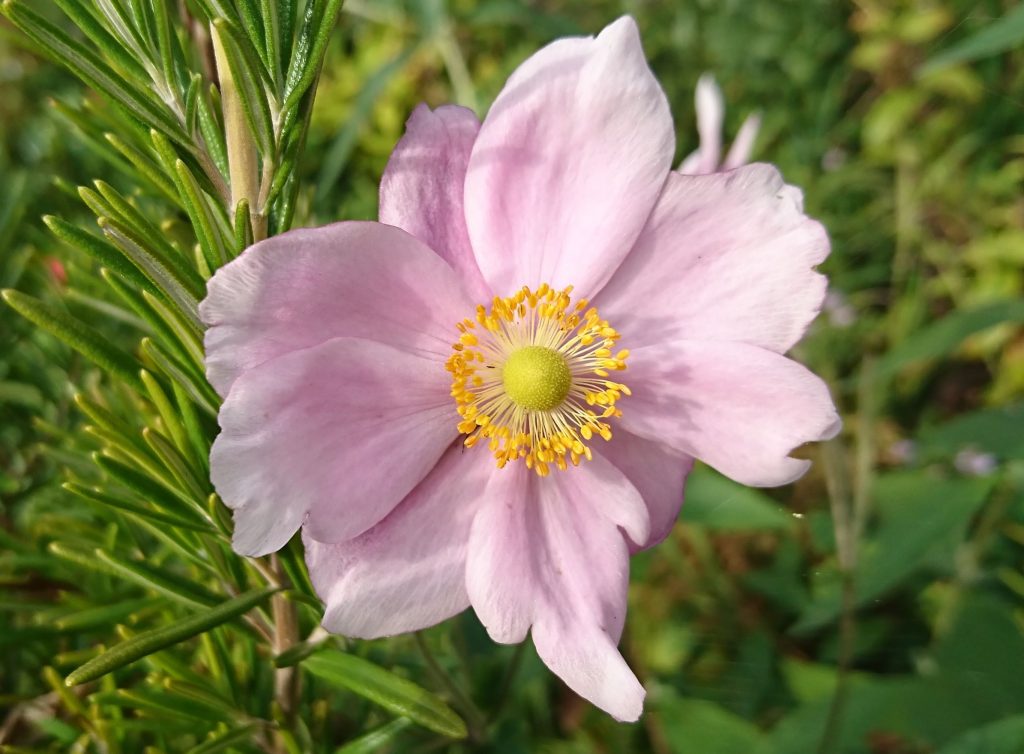 A good friend gave me a few snap dragon seedlings this year, most of which have romped along, some in striking colours, some more delicate. A very pale pink shows how the pastels can really show off the interesting form of the flower.
Last, but by no means least, the real hero of the season is colchicum. This garden makes them thrive. A few years ago a generous neighbour gave me a dozen clumps. They have spread to really fill the front of several borders. Always a nice surprise when some of the summer growth splurge of other plants is cleared away.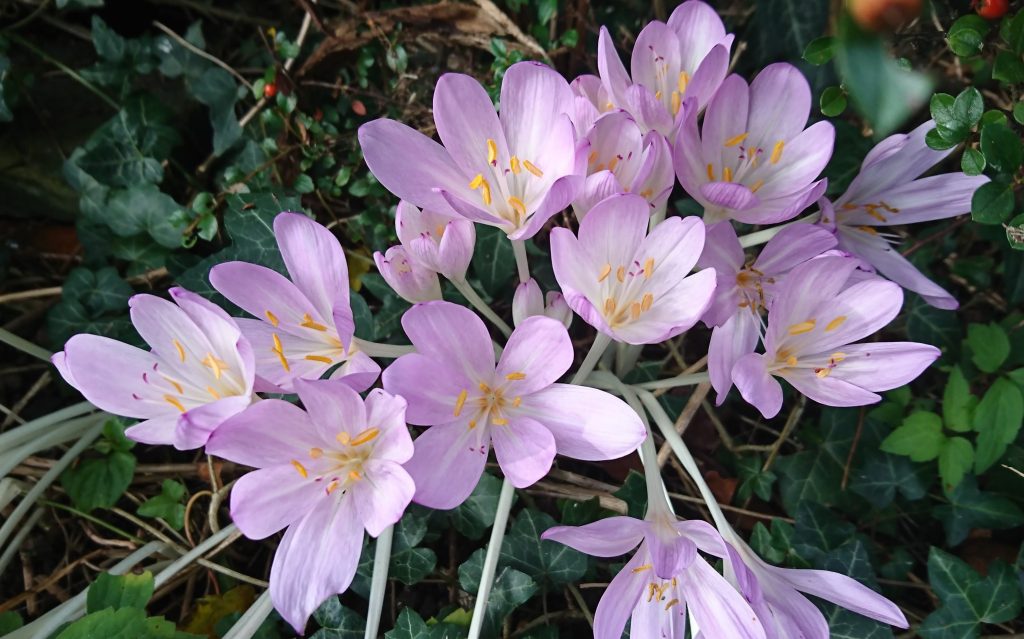 That's my #sixonsaturday for this week. I'm off to show some family visitors round the garden today, I'll be sharing all the wonderful plants with them this weekend. Stay safe, keep gardening, and don't forget to follow the crowd on twitter and via the web from links to the originator of #SixonSaturday, the Propagator himself.