In January, bulbs start to poke up their noses and trees bud, signs of promise for the new season. Yet most of the gardening involves spreading mulch and shifting organic matter around the veg beds, not hugely photogenic. Before starting that, this week, I've taken the macro outside to zoom in on the little things that are going on. Here's my #SixonSaturday
Although this has appeared recently, and it's hard to miss with it's pungent heavy sweet scent, the details of a sarcococcas are worthy of inspection.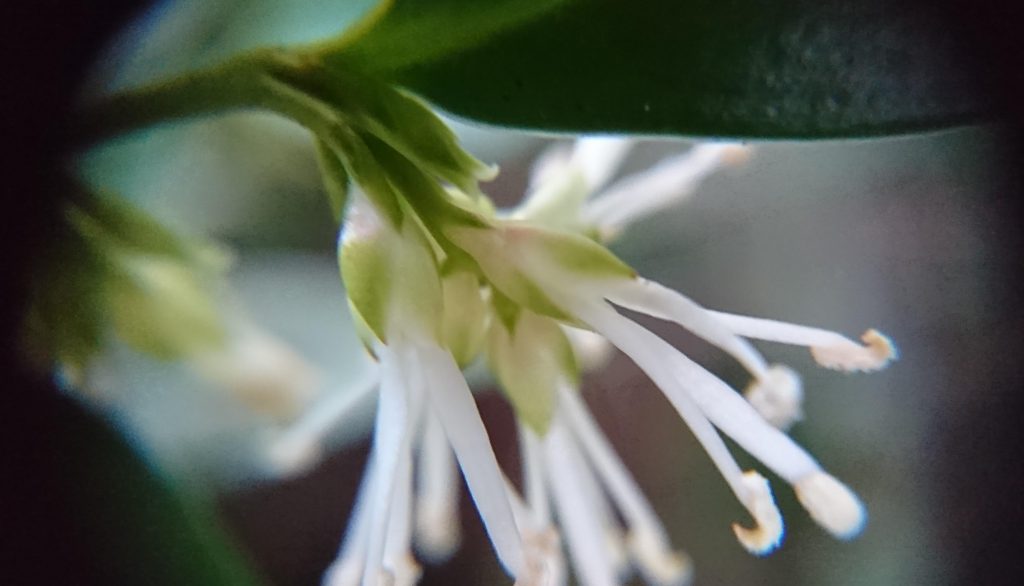 In the greenhouse this season, I'm hoping to grow a fast crop of pak choi, before the slugs get going outdoors. After germination in the house on a warm windowsill, they are beginning to grow strongly in my unheated greenhouse.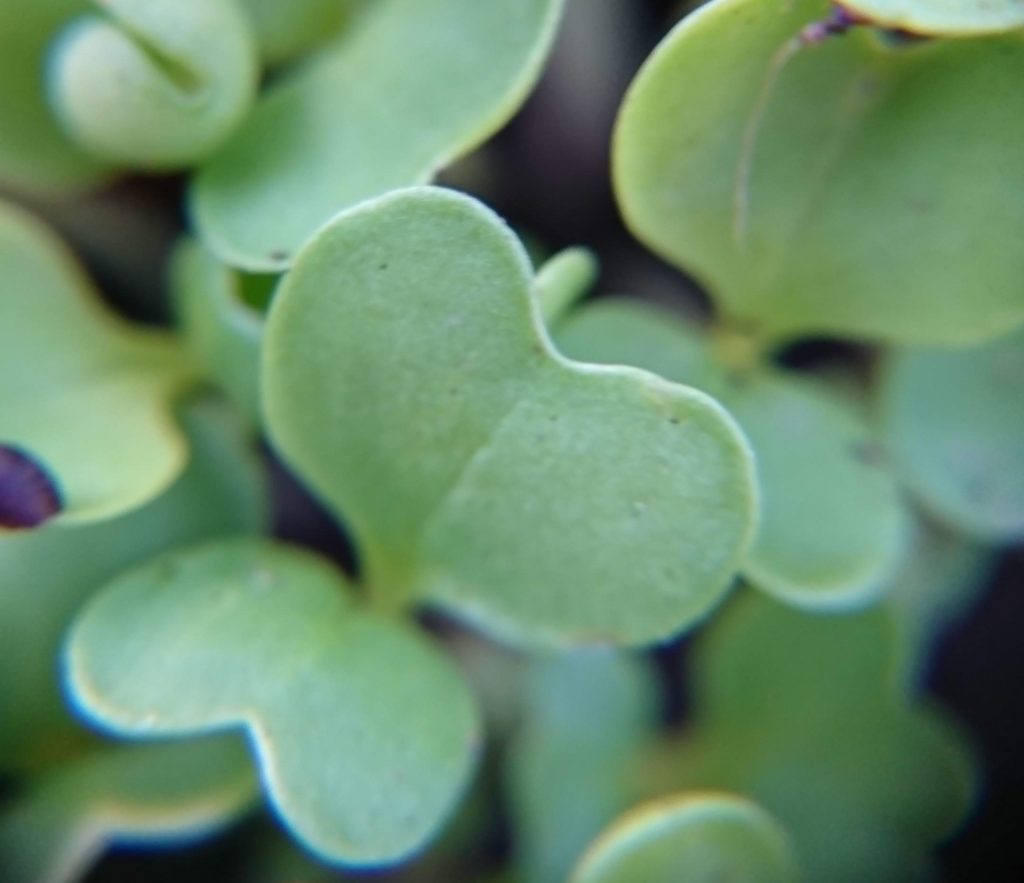 It has been tricky to get those classic winter photos when there's barely frost, but there was just enough gathered on tiny new phlomis leaves for a close-up, notice the geometric form on each particle of frost.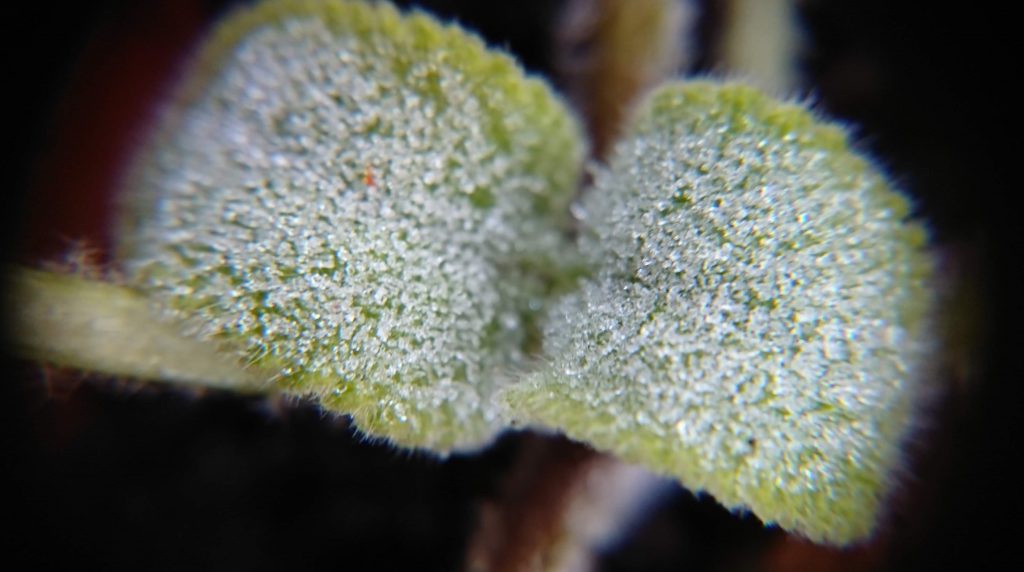 Most leaves in the garden now are old and rapidly turning into leaf mould for the new season. One or two are being carried away and upwards by new growth appearing.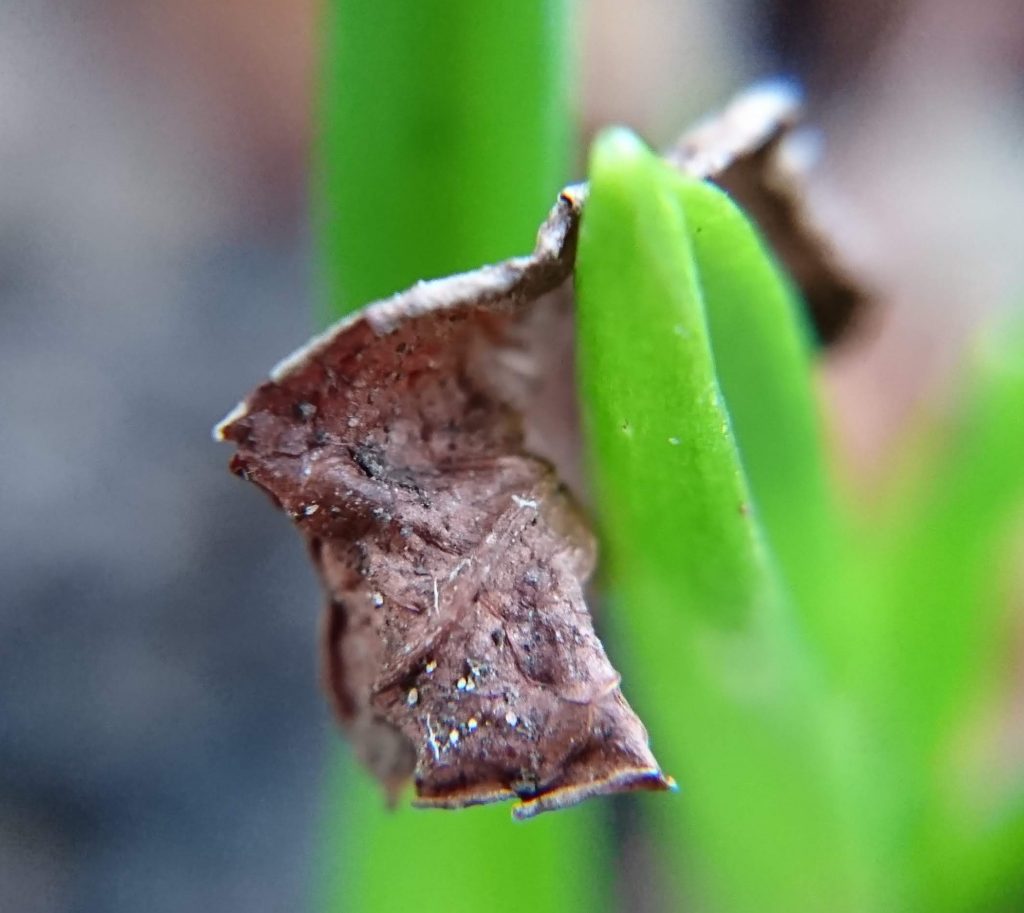 One plant that plods ever on is evergreen ivy. Sometimes this plant is hard to love, every time I turn around it has grown through another flowerbed and into another tree. The greens it gives at this time of year are heartening though, here's a miniture new leaf.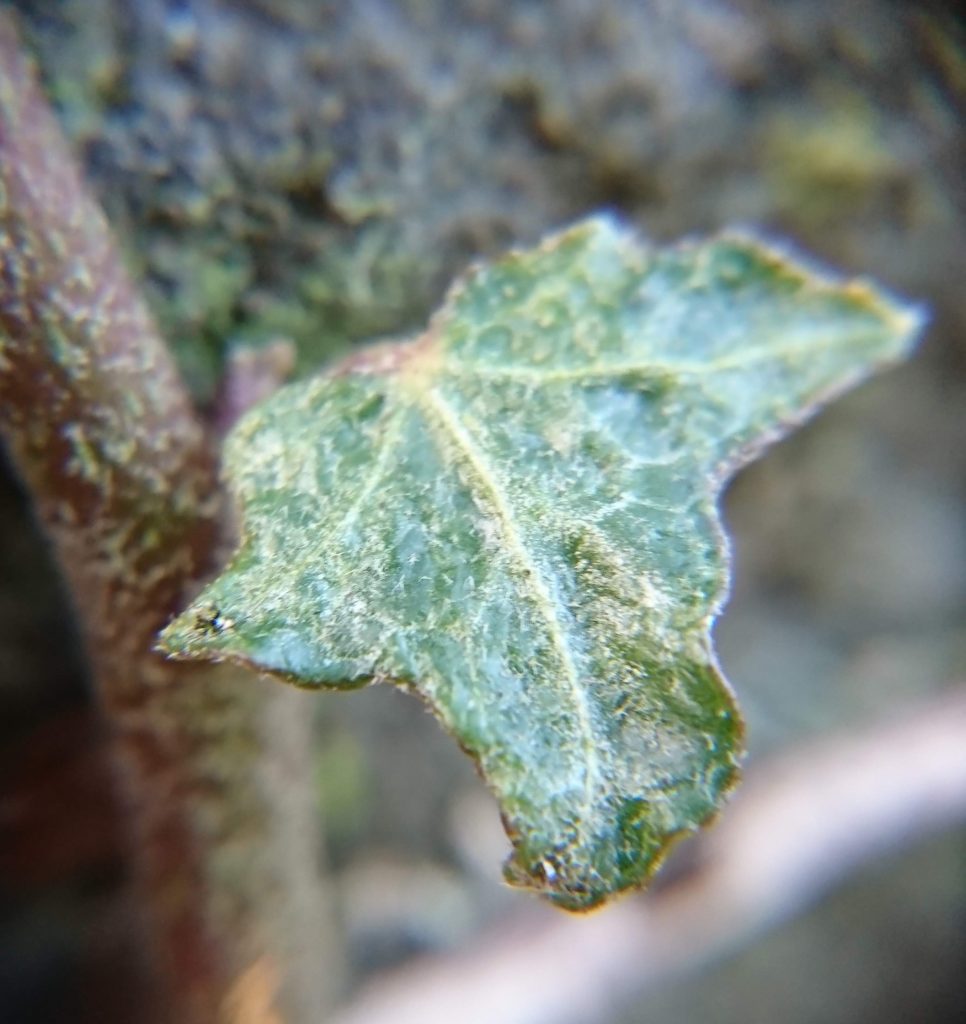 Snowdrops, they are still on their way, yet there are probably still only a dozen or so in flower. Trying to get close up and personal with them involves lying flat on the ground, but is worth it. Water droplets on these flowers reveal whole little worlds of interest.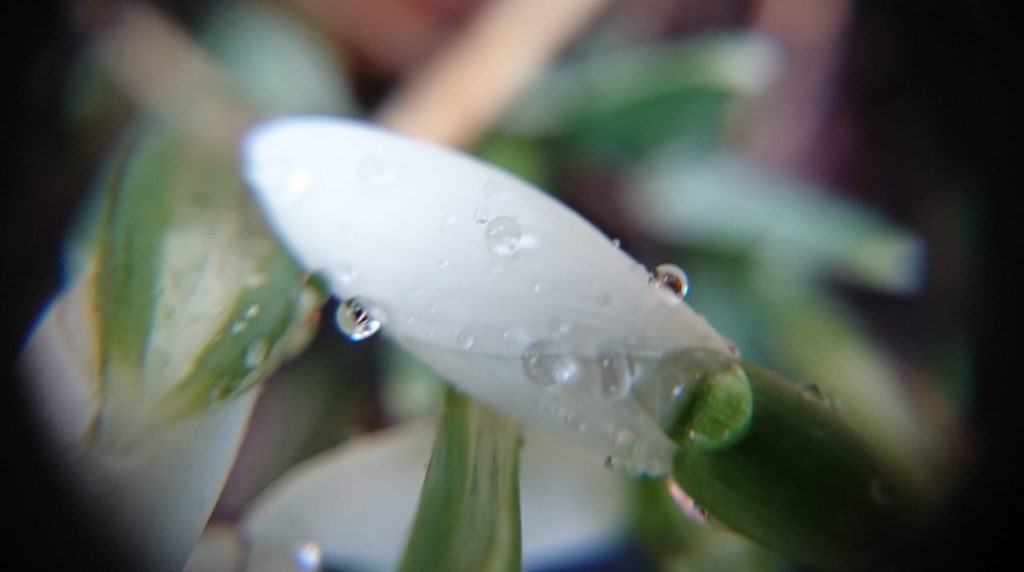 That's my #SixonSaturday this week. In times where trust is short, you can trust that nature will absorb and engage. Don't forget to follow the crowd on twitter and via the web from links to the originator of #SixonSaturday, the Propagator himself.