Note: Many of you have found me as @julie3dharris on Twitter. I'm not sure I can face Musk-world now, even if the company survives, so you'll find me more and more on Mastodon @julie3dharris@mastondon.scot
The rain finally eased off early this week, we had one frost, now it seems to have warmed up again, so, yet again, I'm posting my #SixOnSaturday as a motley crew of November survivors. Some edibles, some flowers, some…just nice colours.
I will start with flowers. Despite the dark, wind, rain and general November miserableness, a few cosmos are hanging in there flowering away. I don't have the heart to cut them back until they flop. Cheery on a sunny morning.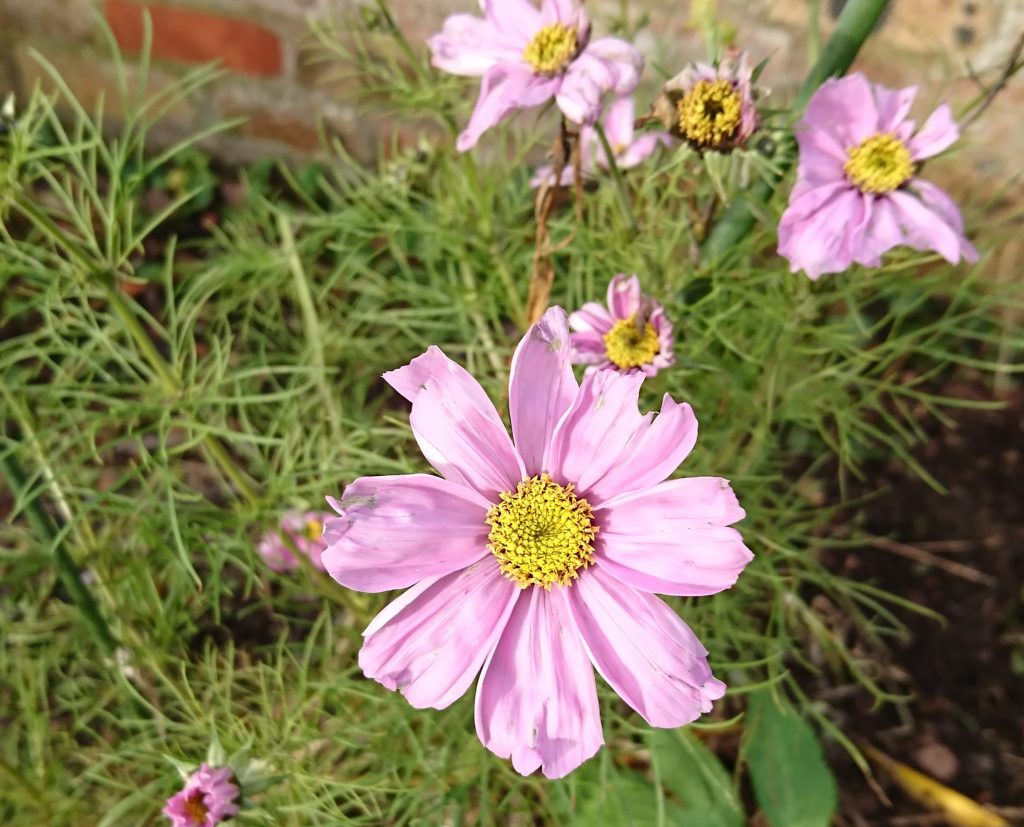 On the edibles front, leeks are doing very well. They slowed right down in the unusual summer heat this year, but now are looking blue-green, healthy and bug-free. Friday night's dinner featured creamy leeks mixed with 'home-grown' back-bacon from some friends with a small-holding. Yum.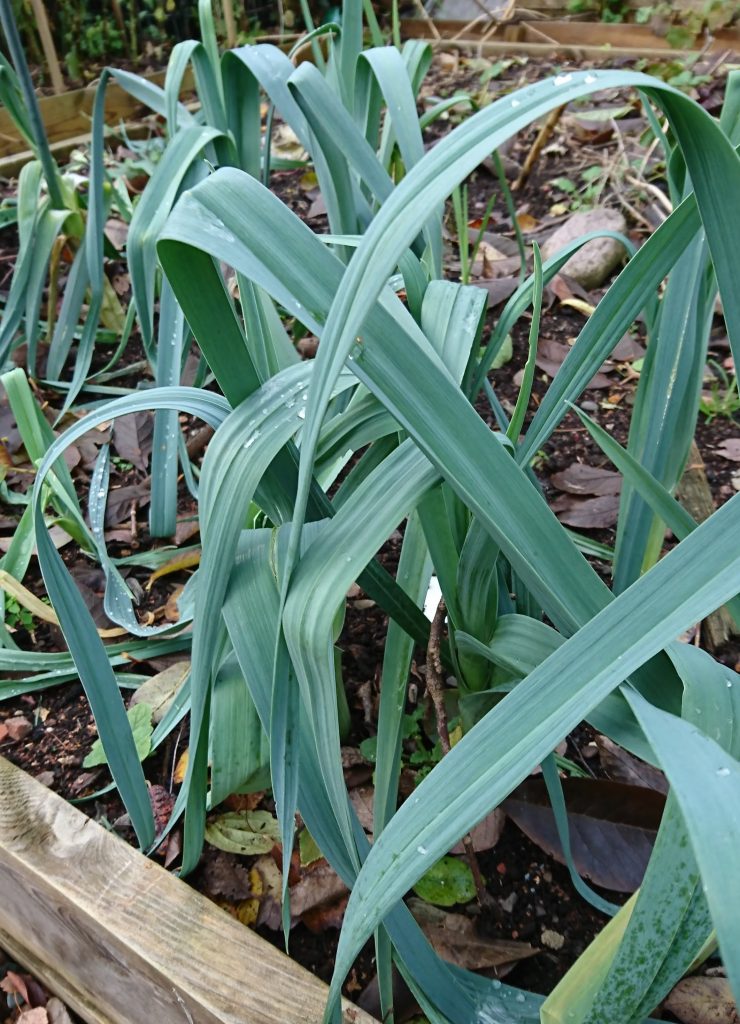 Back to flower, I accidentally got pansies, instead of the usual viola, for my autumn-winter bedding. they get a bit knocked around by the rain, but they do like a bright blustery day to show-off in.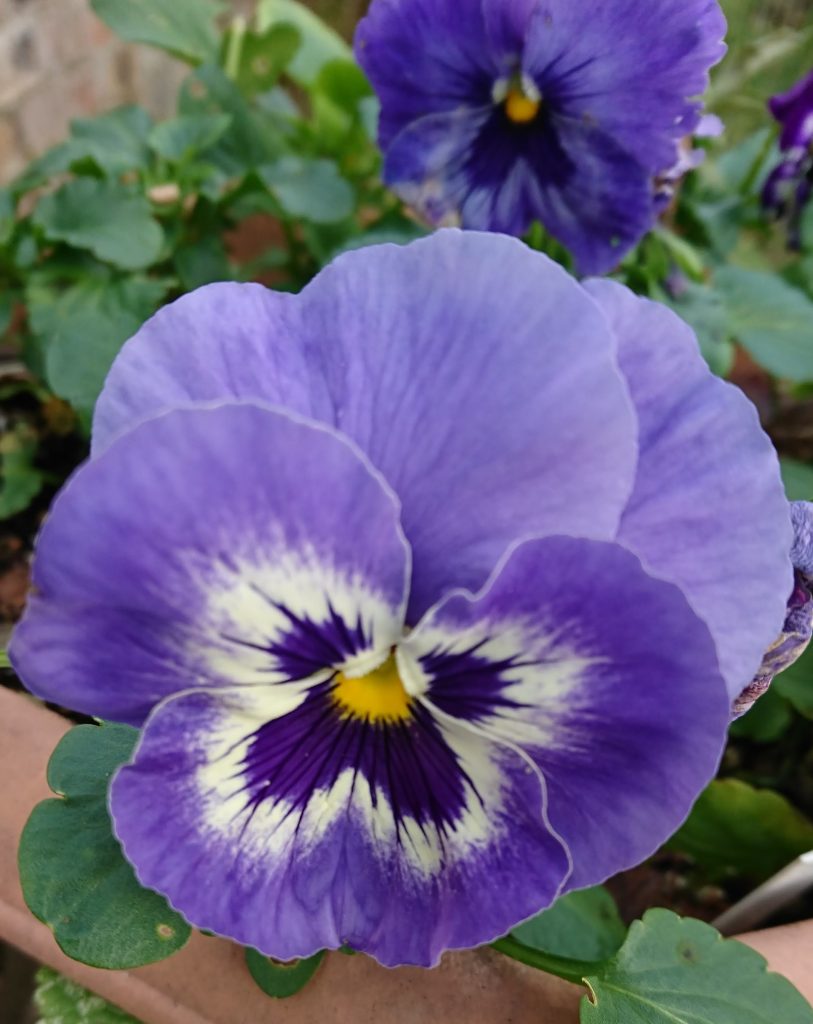 Another edible that often makes it to November are my autumn-fruiting raspberries. They are very much doing that this year.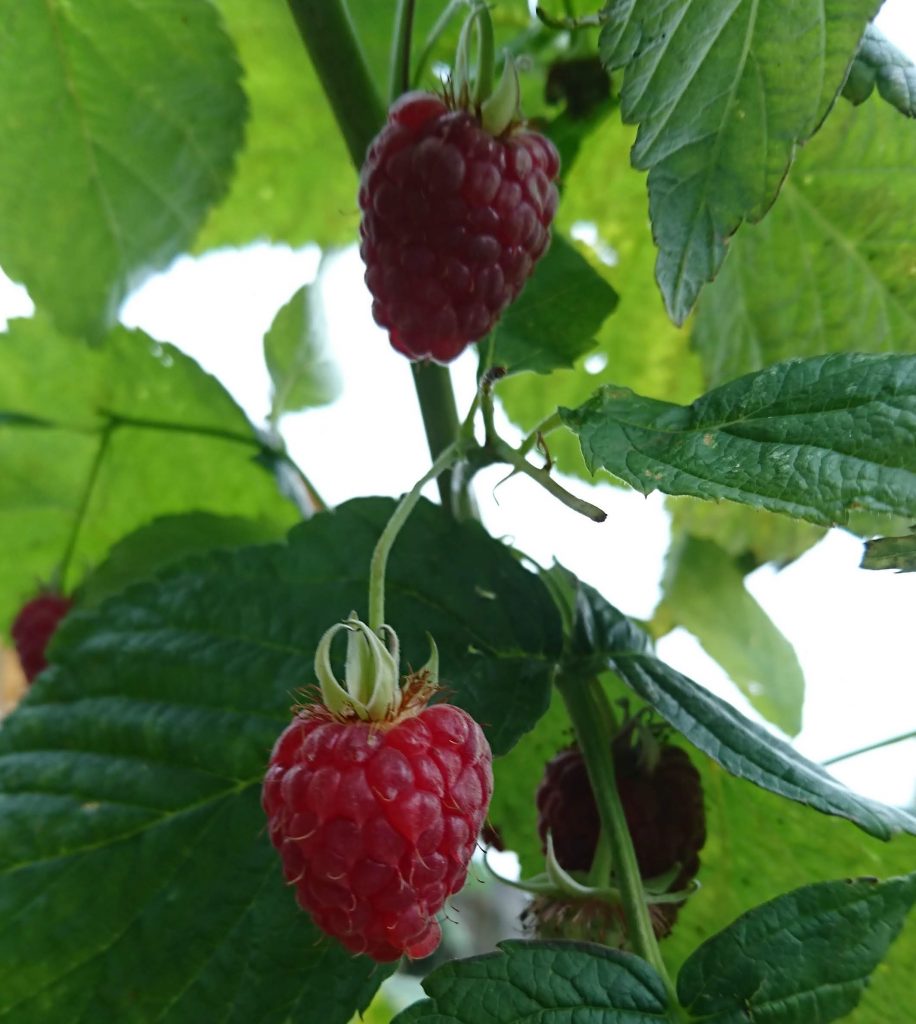 I am very slowly starting to clear away beds for the winter. Hampered this year by an elbow-tendonitis issue that means I shouldn't even be using secateurs….hmm…I did, a bit. And whilst doing so, felt a burst of joy from back-lit persicarium leaves. What colour!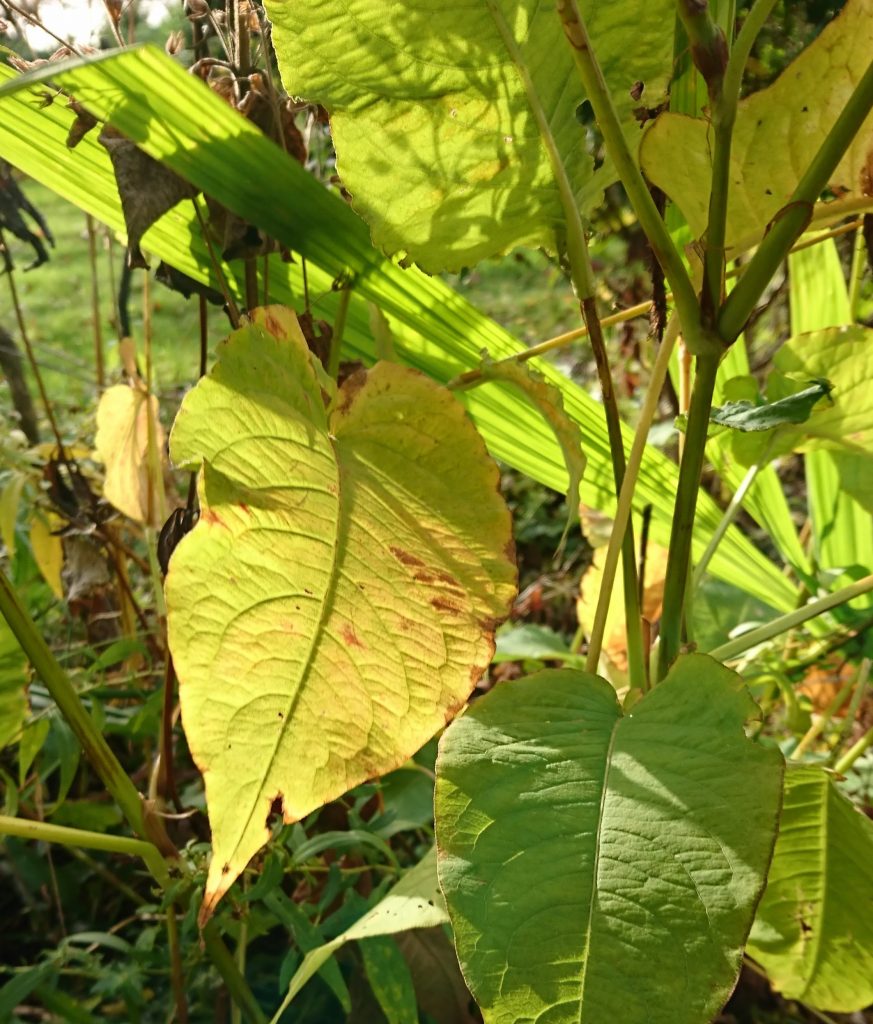 For this week's finale, wow, here's a brand new flowering Welsh poppy (sorry about the football Wales, I'm not watching, but sad to see one of the UK nations struggling). I love the brightness of this little beauty.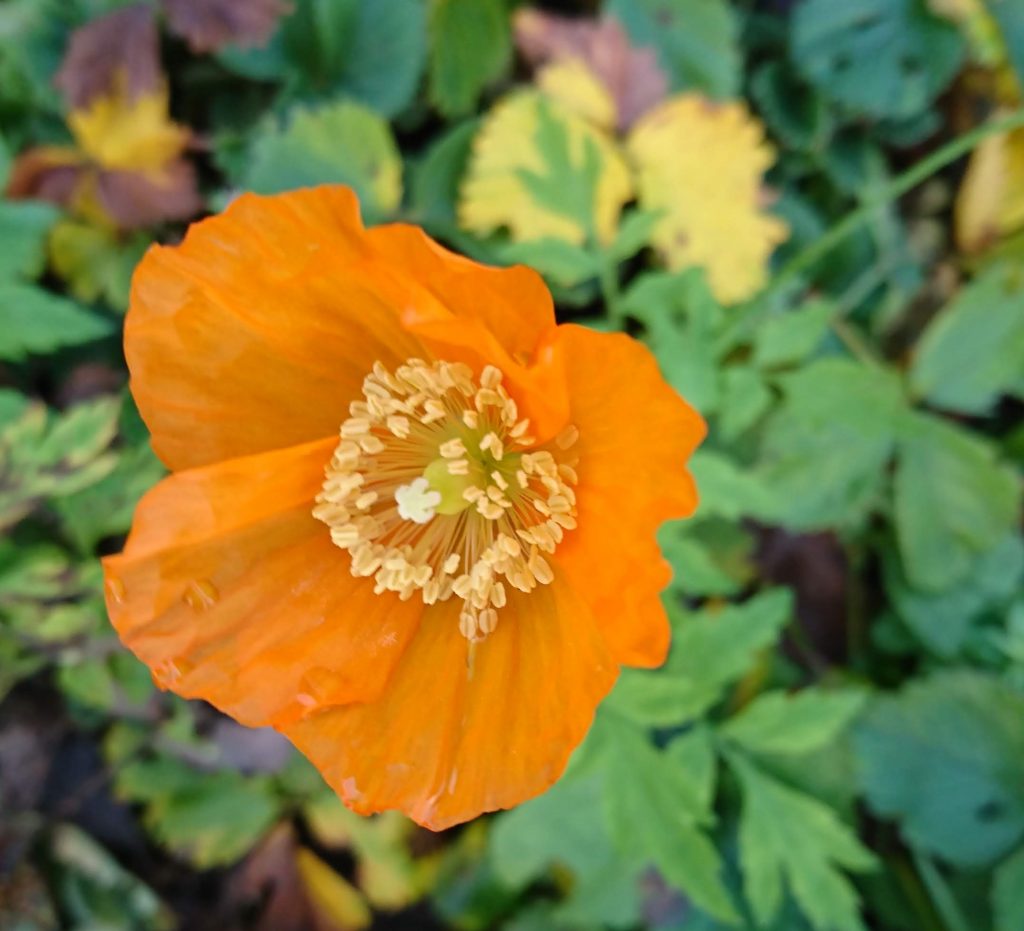 I hope you enjoyed my #SixonSaturday. Stay safe, take care out there, and don't forget to follow the crowd on twitter. I THINK we can also get the sixes going on Mastodon. For regulars, our organiser is Jim at https://gardenruminations.co.uk/. Also on twitter @JamesLStephens. And I'm now on mastodon @julie3dharris@mastodon.scot.