The cold snap continues in Fife. We've had marble-sized hail this week, pouring rain, and a wee bit of snow. Luckily, my tatties are not up yet…but the greenhouse is bursting with little plants that I dare not plant out. Despite the cold, the garden continues to bloom and grow. This week, I can't help but feature mostly blooms, but also an edible that's doing very well. I'll start with that. "Walking onions" or "Welsh onions", I think these are called, they are perennial, and form new little plants off the flowers at the top of the plant. These work well as a substitute for spring onions.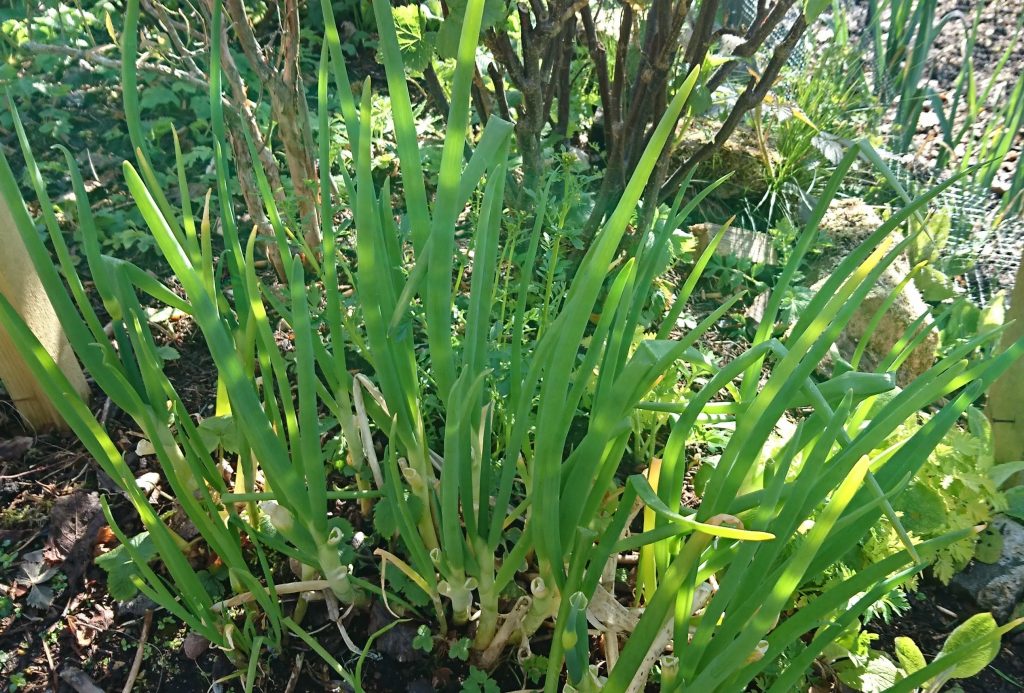 Second, perhaps the last blast for the grape hyacinth, though this clump seems to be going very strong still, I suspect they like the cold weather.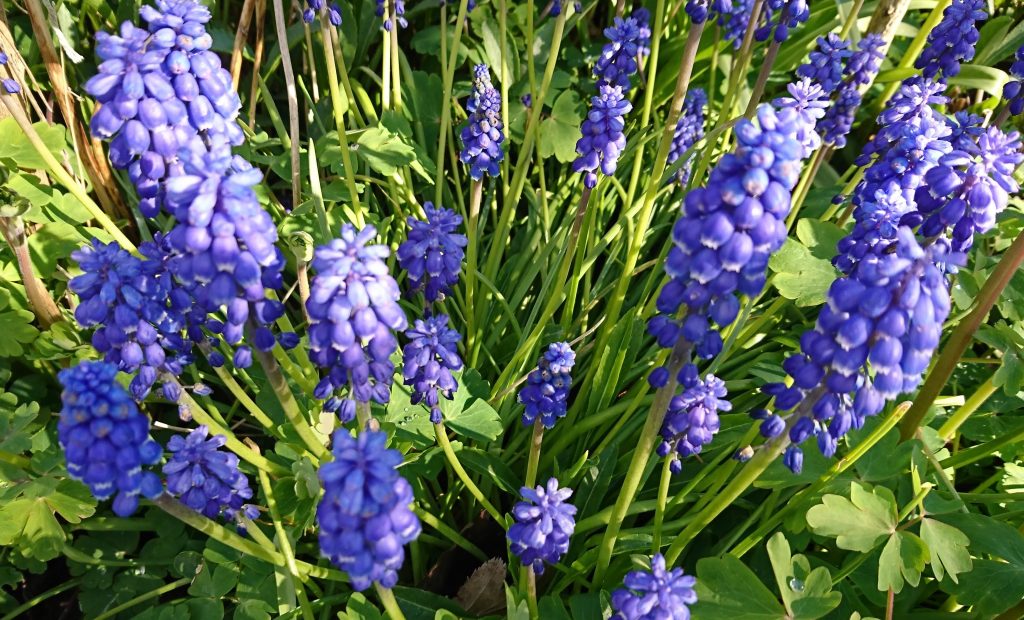 Another plant that is coming to the end of it's spring season is narcissus. This is a pheasant-eye, always the last to flower, delicate and really beautiful. I always forget about them, they always appear with the hostas. Gorgeous.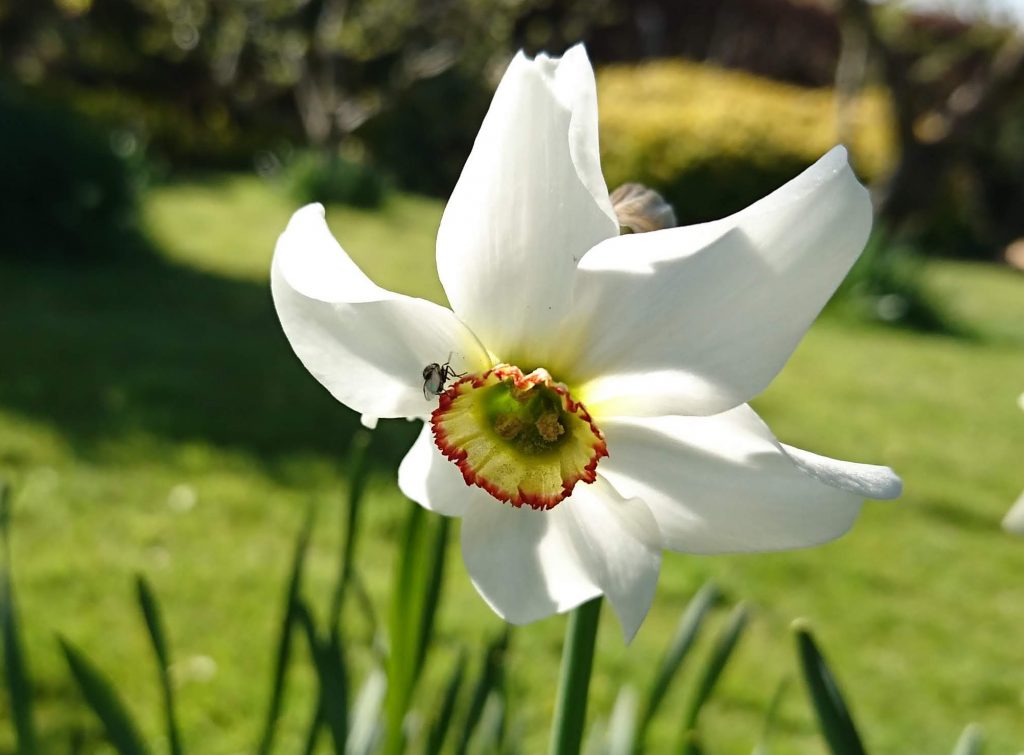 At the other end of spring, my second tranche of rhododendron are beginning to do their thing. This one is understated, white with just a hint of pink, lovely in the morning light.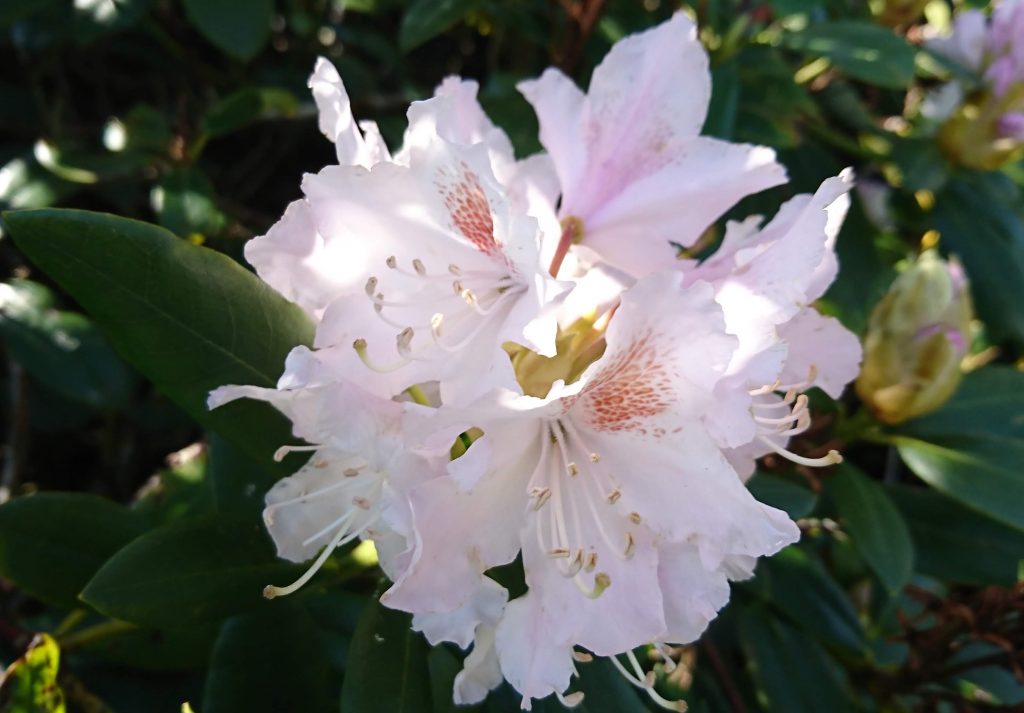 Having grown up in the middle of England, I'd always associated 'apple blossom time' with April. here's it is certainly May, especially this year. My first blossom is just coming out, so I'm hoping the frosts ease off around now, and hope for a big crop.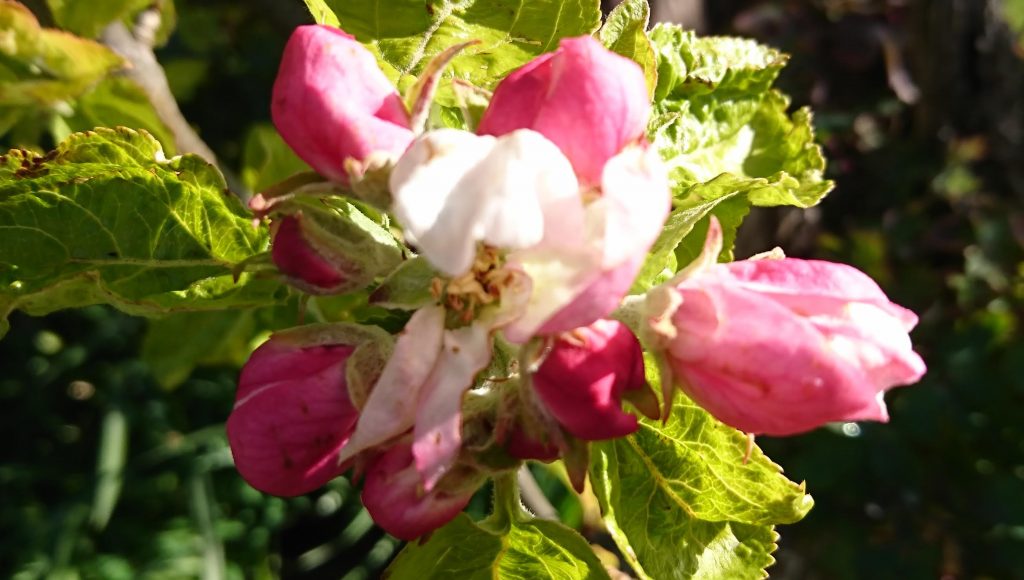 Last, I can't help but head back to blue. Bluebells. These are the dreaded Spanish type, but with a high-walled garden, I enjoy them, rather than trying to get rid of them. The wild version are saved for the local woods.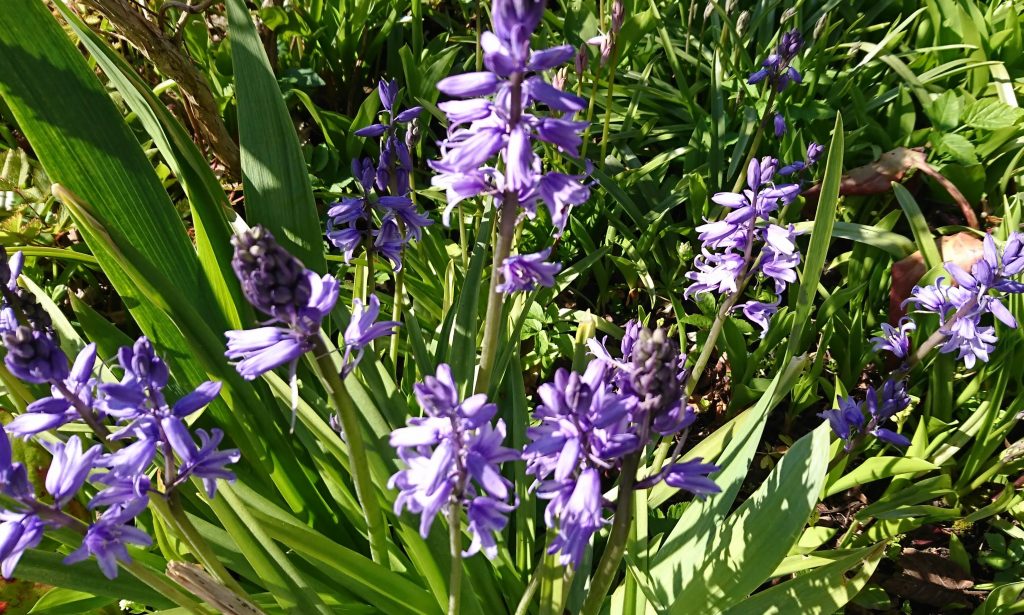 That's my Six for the week. If you like Six on Saturday, do join in, there are lots of contributors on Twitter, and more via the regular blog from #SixonSaturday initiator, the great Propagator himself.