Tenerife
We escaped the Scottish winter for one week, headed off to Tenerife for some sunshine and warmth.
Here are a few photos to give a flavour of our trip.
<![if !vml]>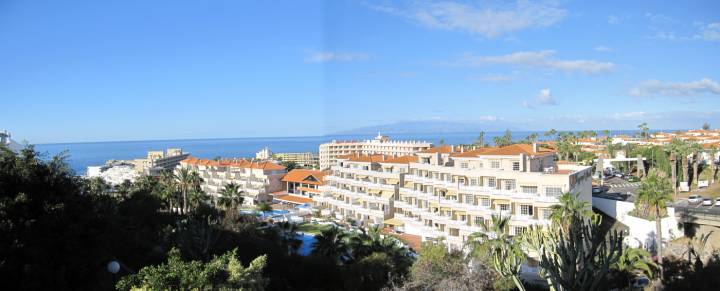 <![endif]>
We were staying at The Blue Sea resort in Callao Salvaje. Located ~20-minutes drive northwest of Tenerife-South airport, the resort gave us all we needed for our holiday: a good location and a small town with lots of restaurants!
The photo above is the view from our balcony looking out over the town to the island La Gomera.
<![if !vml]>

<![endif]>
Julie and I are here for the walking, and Tenerife does provide good walking!
The photo above is from one of the best walks in southwest Tenerife: enormously varied and taking in some spectacular locations, circumnavigating Roque Imonde, starting from Ifonche.
<![if !vml]>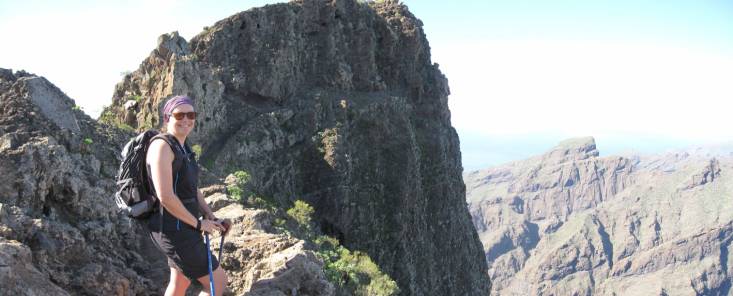 <![endif]>
Another spectacular route is a ridge-walk to the isolated (now disused) farmland of Guegue. Farmers constructed a mule-track to transport produce from Guegue to the market. The construction is nothing less than monumental: the track can just be seen to the right of Julieís head cut into vertical rock as it negotiates the last obstacle before the farmlands.
<![if !vml]>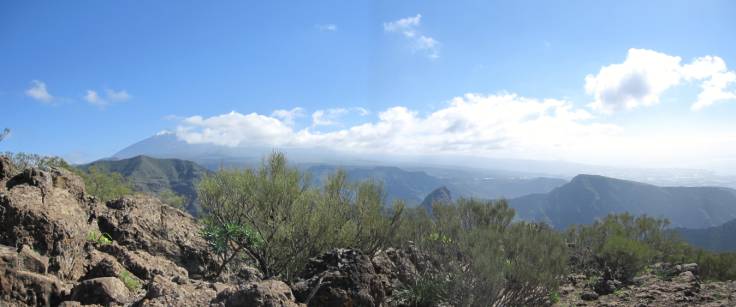 <![endif]>
You are very rarely out of sight of Mount Teide anywhere on Tenerife
| | |
| --- | --- |
| <![if !vml]><![endif]> | <![if !vml]><![endif]> |
Itís not all about walking, of course!
| | |
| --- | --- |
| <![if !vml]><![endif]> | <![if !vml]><![endif]> |
And driving here can be very entertaining! This is the road to Masca: not for the faint-hearted
<![if !vml]>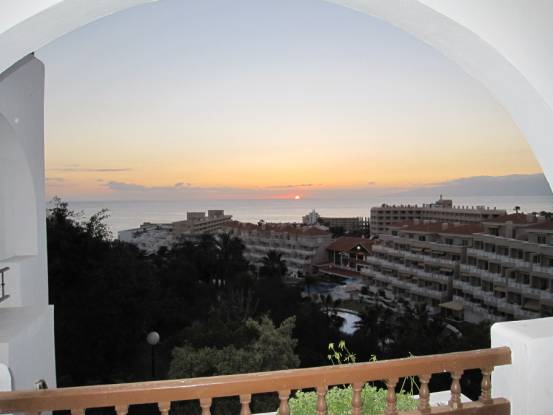 <![endif]>
The sun sets on our last day in Tenerife