Six things in the garden, on a Saturday. #SixonSaturday
It's not quite advent, so still Autumn? The nights are very dark now, and the days have a liquidy watercolour light. Gloomy, but sometimes very beautiful. That light lit up a few late flowers for me this week, and also highlighted surprising colour as the garden starts to fold itself away for winter. First then, some of the colour. Welsh poppies just keep popping up and having another go.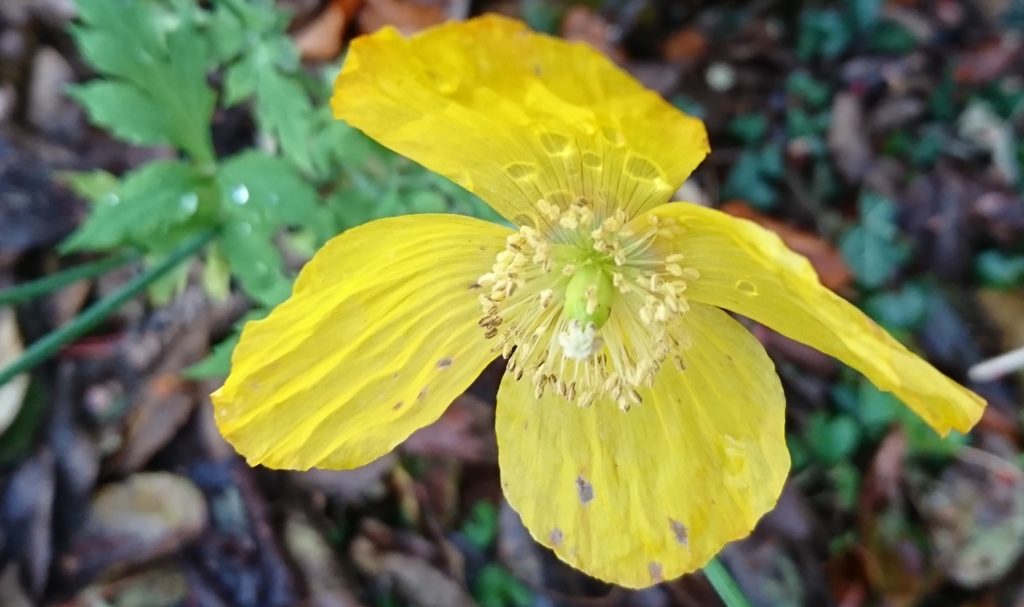 Periwinkle creeps its way around the house walls, and has time to pop up the odd flower. I like the way this one cast a pretty shadow onto the wall behind.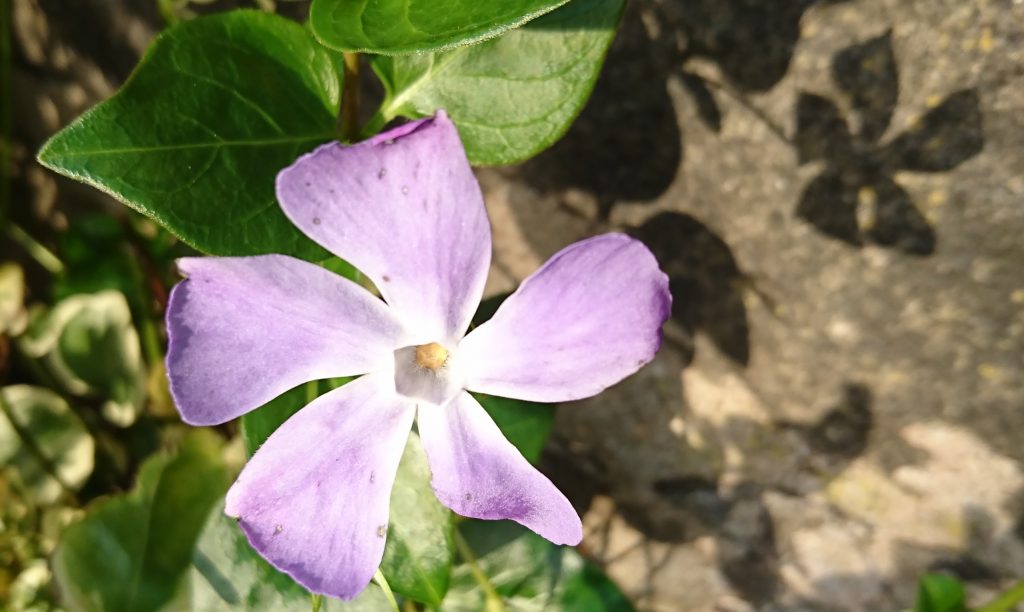 I'm not a huge fan of winter heather. The garden hosts one diminutive little plant, small, but cheerful.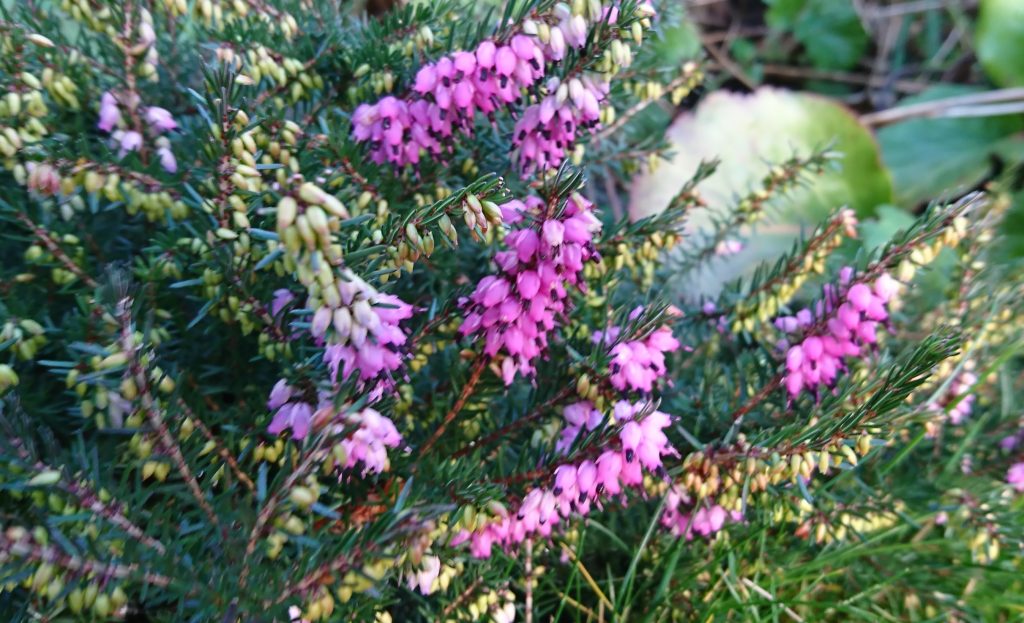 And now for some proper autumn shots. The gunnera is taking much longer than usual to wave goodbye to the growing year. Still not frosty, but the cool nights around 3 deg C are having an impact, resulting in an odd multi-coloured look. These leaves are close to going the journey to the compost heap…maybe this weekend!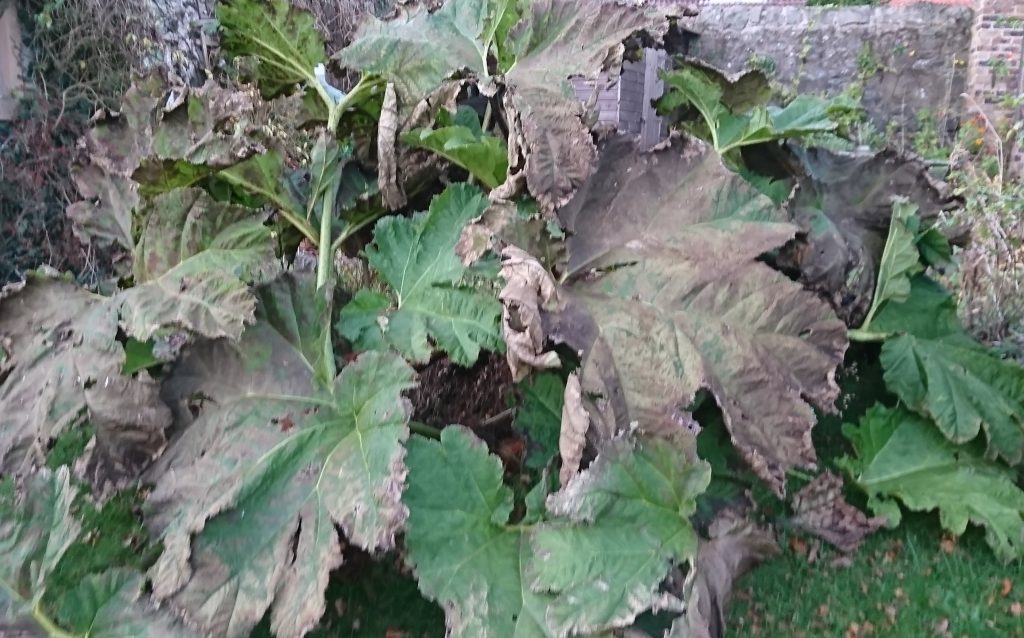 The other day I spotted this lovely colour combination of the New Zealand holly juxtaposed against browned stems of the lysimachia, a very pleasing mix.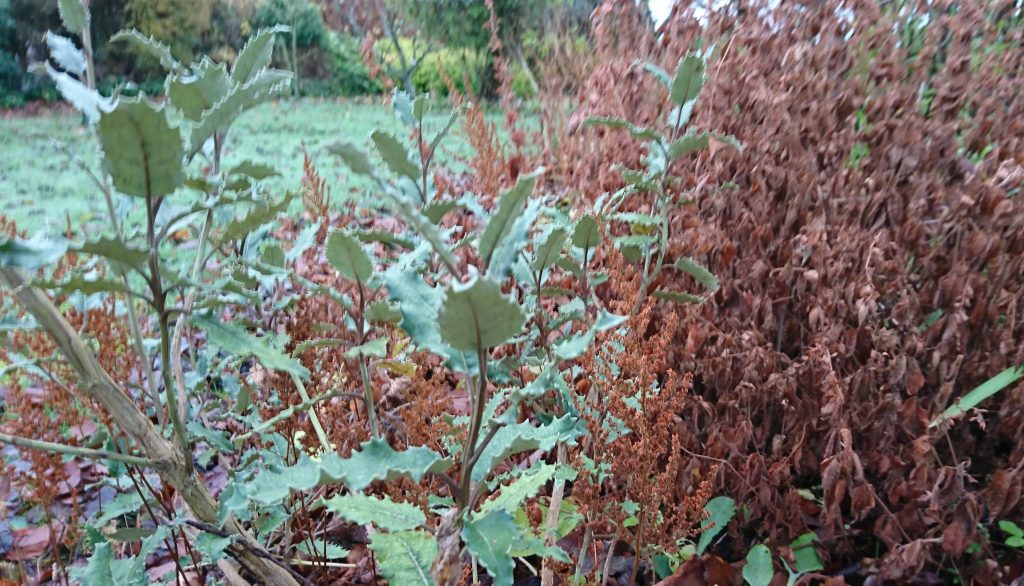 Last, but not least, shrub roses are having a go. Lots of buds on several of my plants, including this one. I hope the frost holds off a few more days so that this lot come into proper bloom.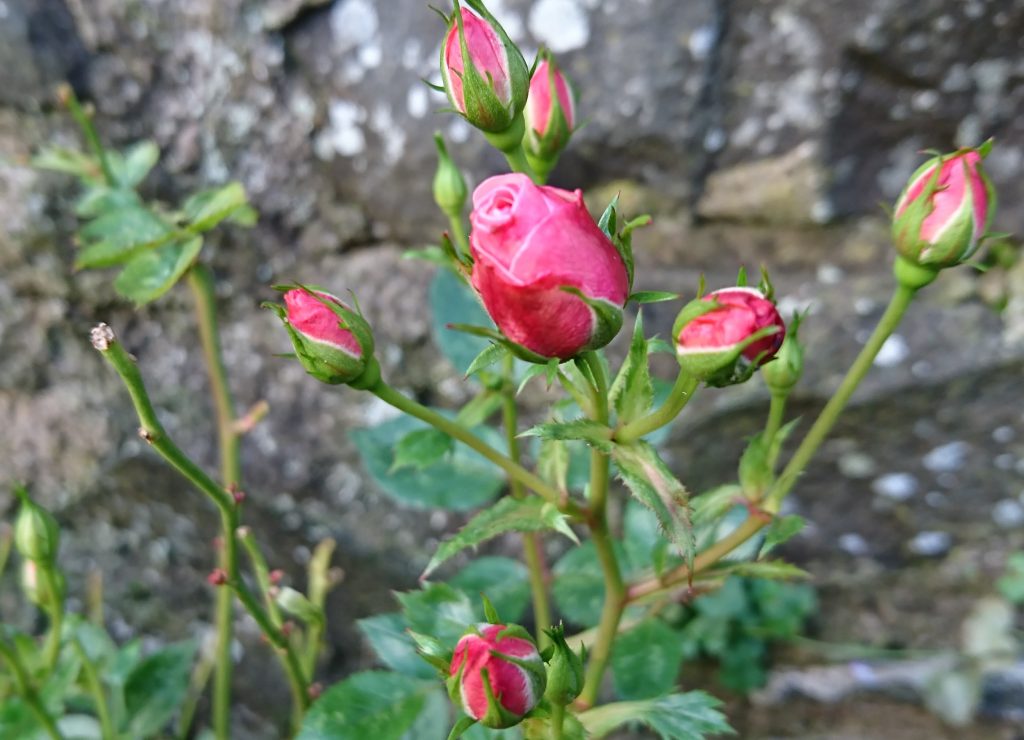 That's my six for this week. Don't forget to follow #SixonSaturday on Twitter, and take a look at other sixer's contributions via the great Propagator himself.