Dare I say it, is it really nearly spring? We've had a spell of mild weather this week, with some sunshine. I've not been able to contain my excitement, and neither have the plants. Here's a hopeful and colourful #SixonSaturday. First up, the Autumn raspberries have had their annual haircut and a dressing of almost rotted horse manure. Bring on the fruit!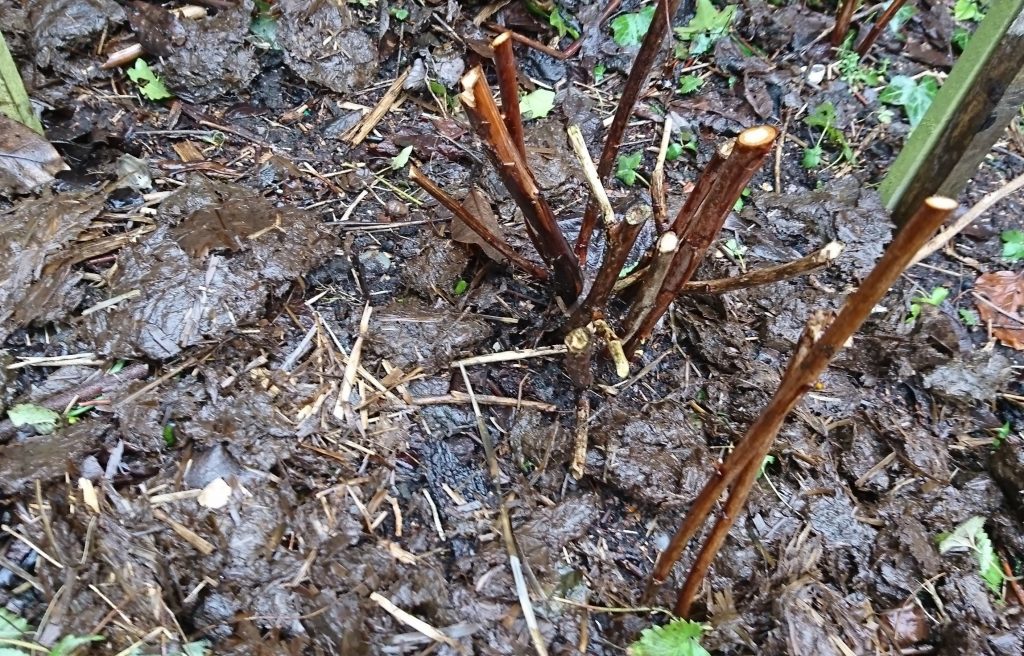 While I was at it, I planted a couple of clematis that have been loitering in the greenhouse, and a min-climbing rose, I think this one will be pink, called "Little Rambler". Can't wait to see her do her stuff up the new archway.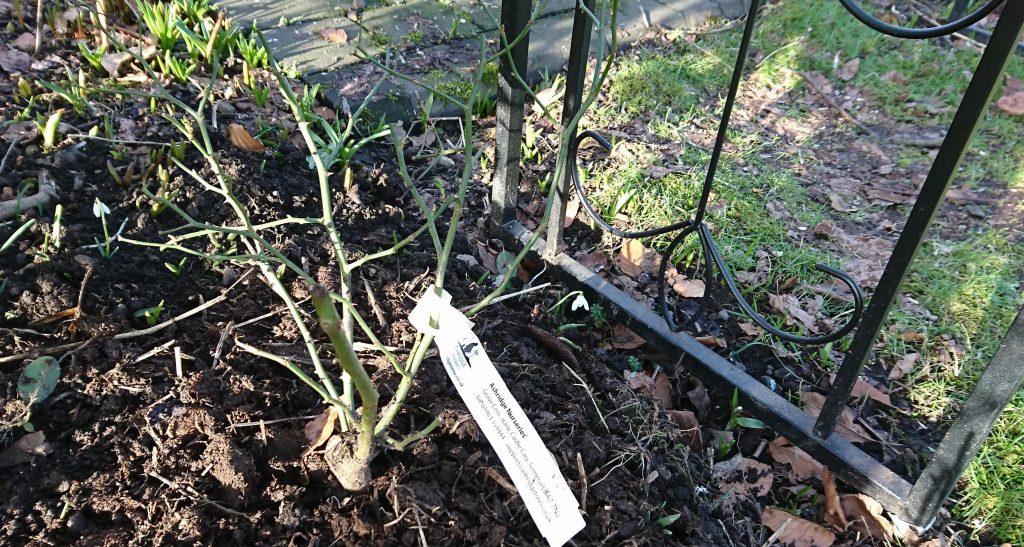 It is amazing what a few days of warmth and sun can do. First, indoors, I'd given this amarylis up for dead…but it put a spurt on January, and just look at it now. Fabulous February colour.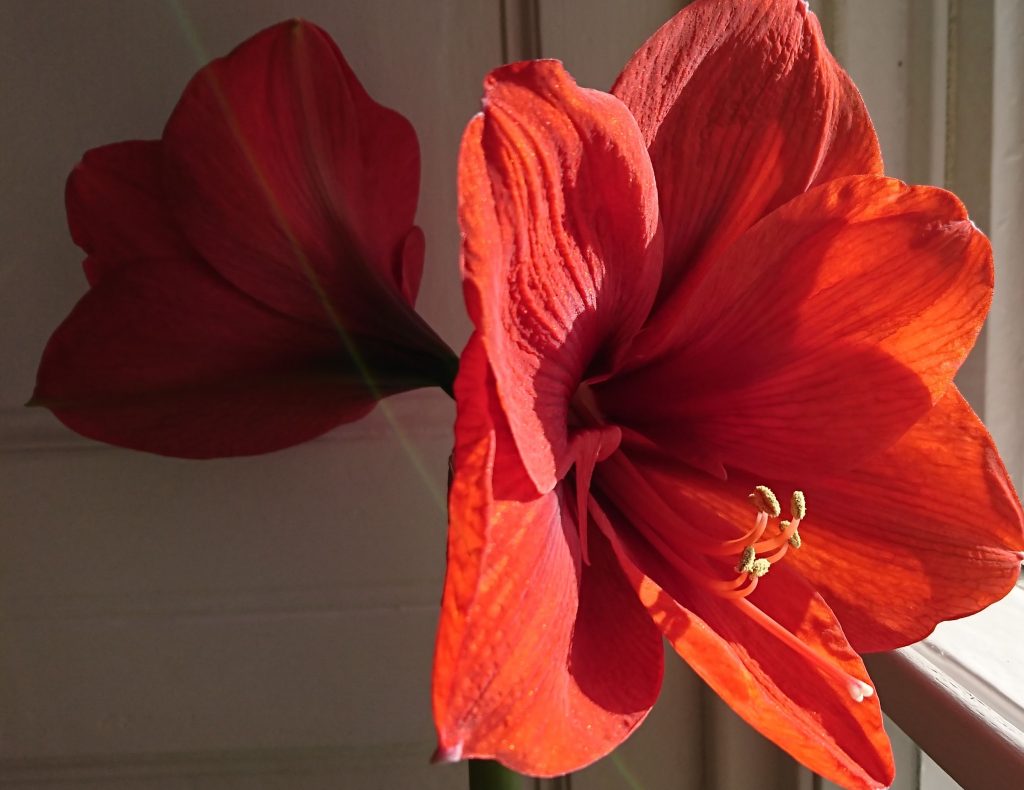 A hazel tree makes a great garden plant, though every autumn the fruit are taken by squirrels….but now, catkins shake and shine in a sunny breeze.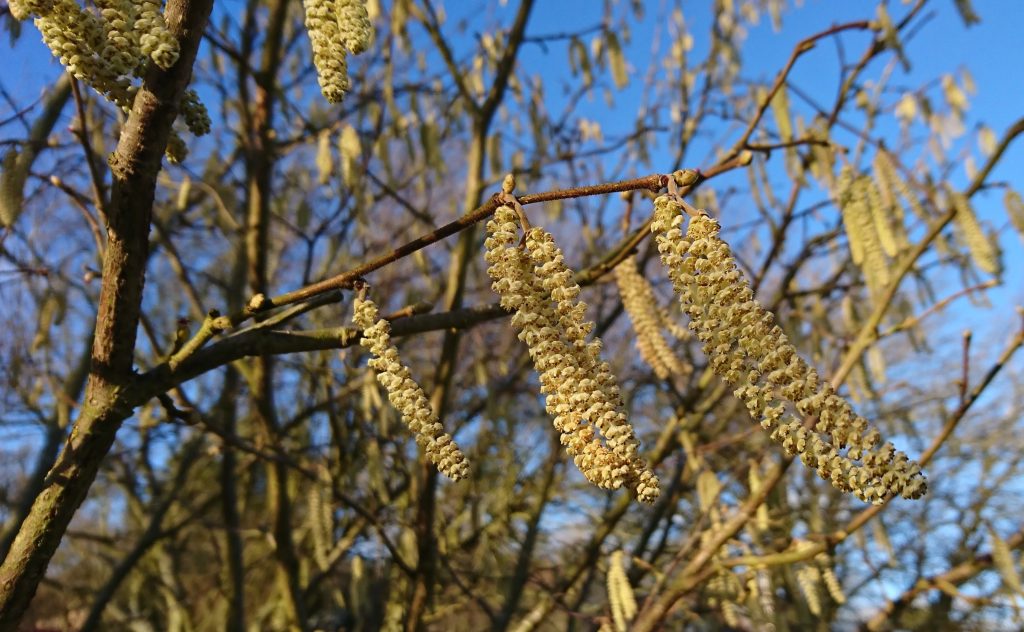 Spring blooms have finally started to arrive. the first iris, pushing through a sprawling evergreen look majestic in the afternoon sunshine.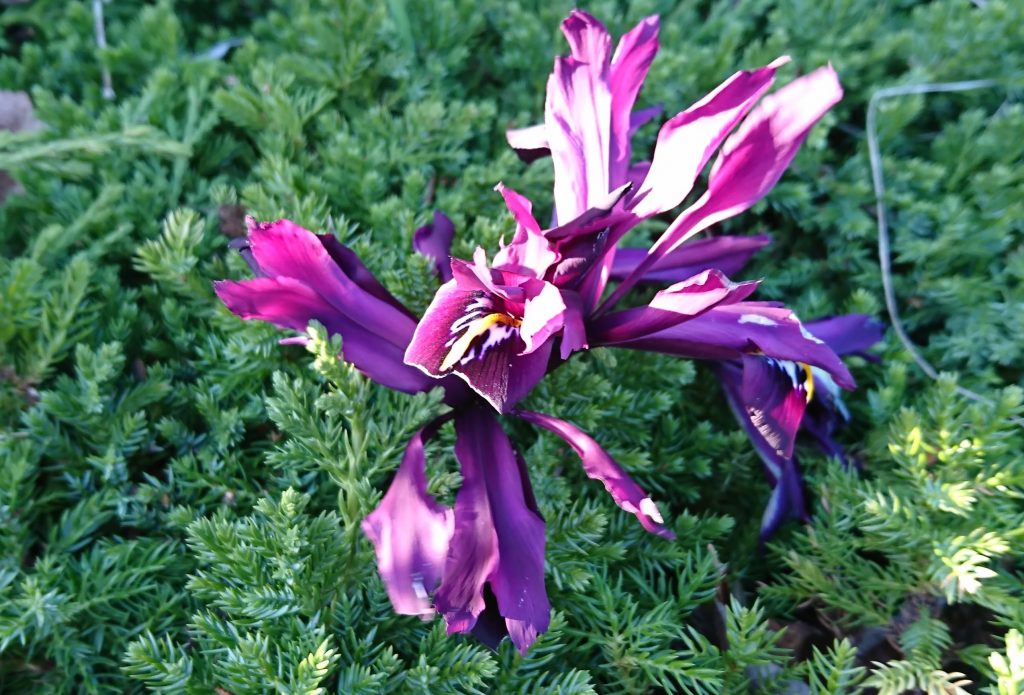 At LAST, after so many other Sixers have been showing off, I have some really stunning little crocus to feast my eyes one.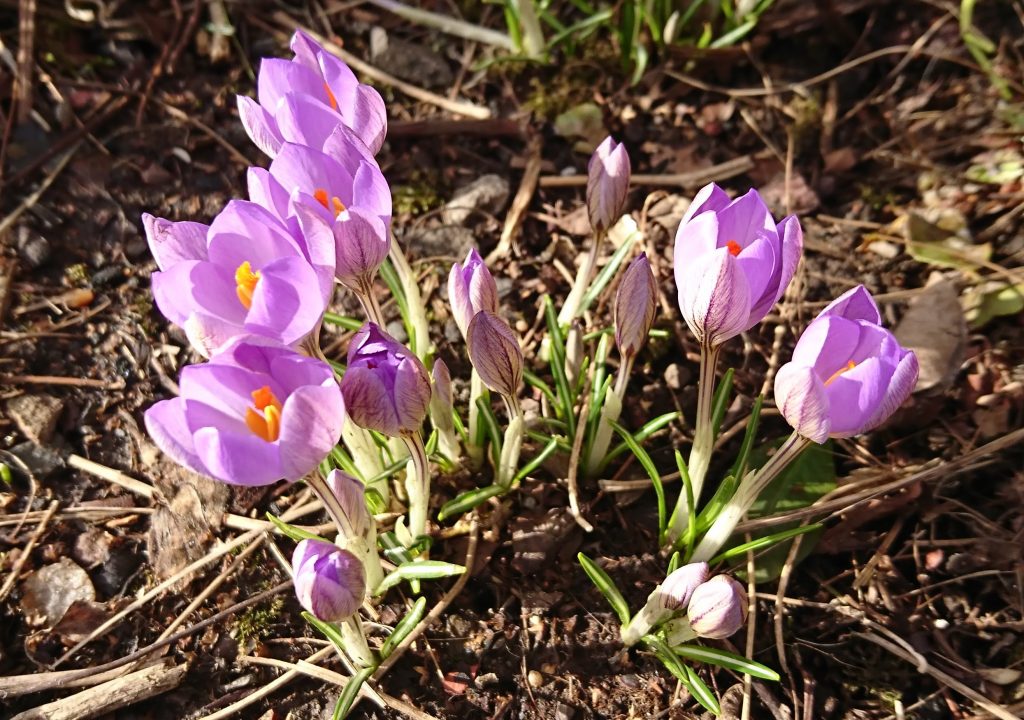 That's my Six on Saturday this week. For other gardening blogs from all over the world check out the great Propagator and follow #SIxonSaturday on twitter. Happy gardening, it'll be March next week. We may be locked down for many more weeks, but the warm sunshine will ease our souls.