I went a bit mad with tulips this year. Partly due to a delivery failure from a well known bulb company. Two consecutive deliveries didn't arrive, so they sent replacements, then 2 weeks later I got a couple of mystery deliveries! So for the last day of April (how did we get there so fast?) it's got to be a tulip special. My favourite is red, so here's a joyful pot of tulips illustrating why.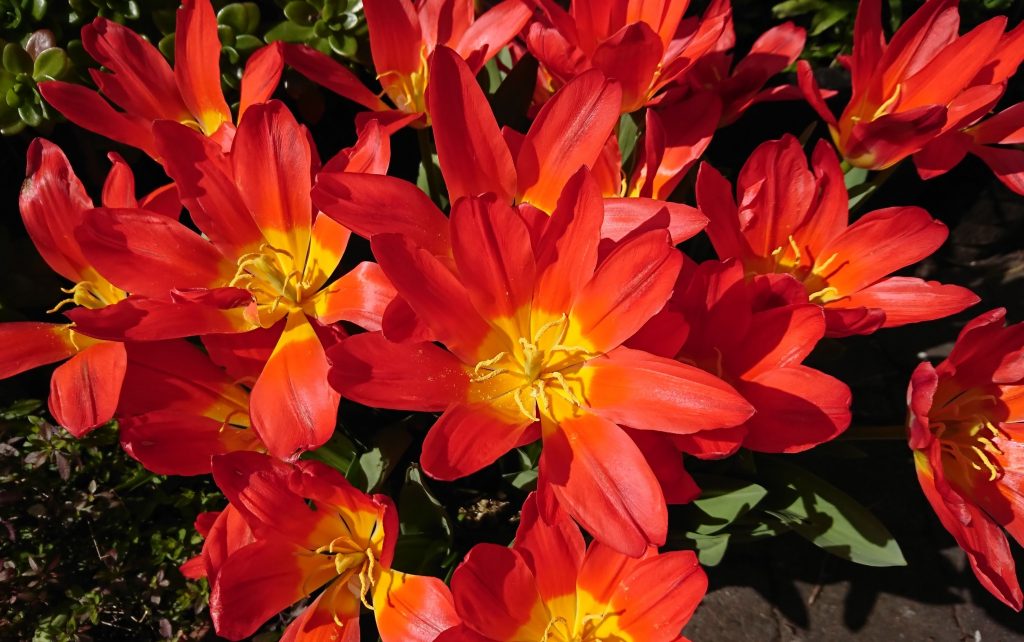 I'm not sure I've ever planted white, or pink-white tulips in the garden, but occasionally one pops up. This one has a gentle delicacy.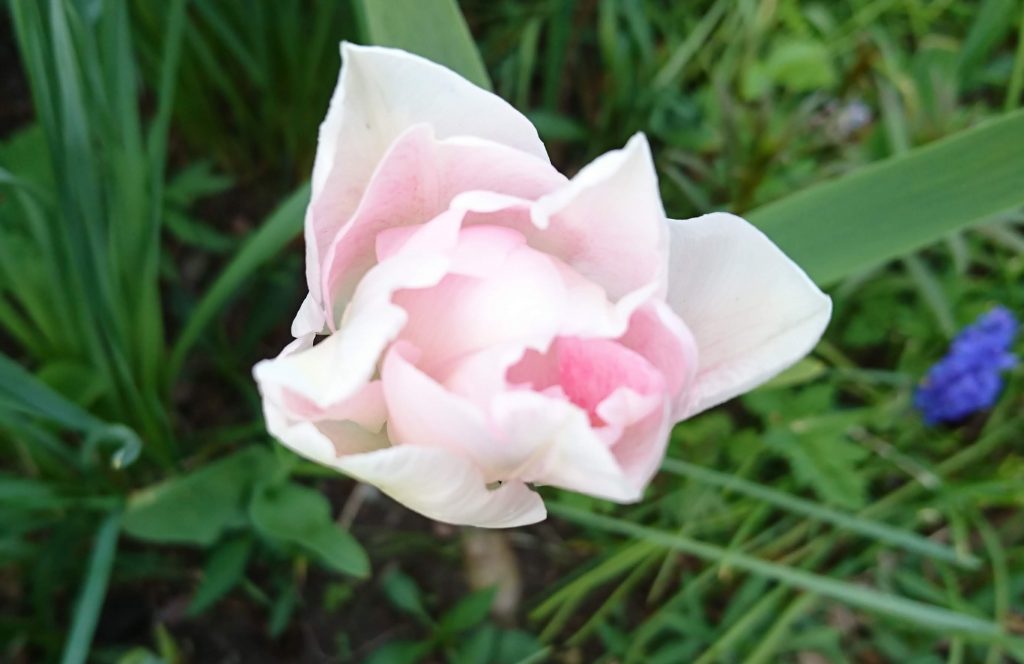 There are a few yellow tulips in the garden, again, they must be left overs from year's go, because I tend not to choose them (plenty of yellow from the daffs). Some friends came rounds with these last week though. They DO look lovely in a vase and have lasted a whole week already.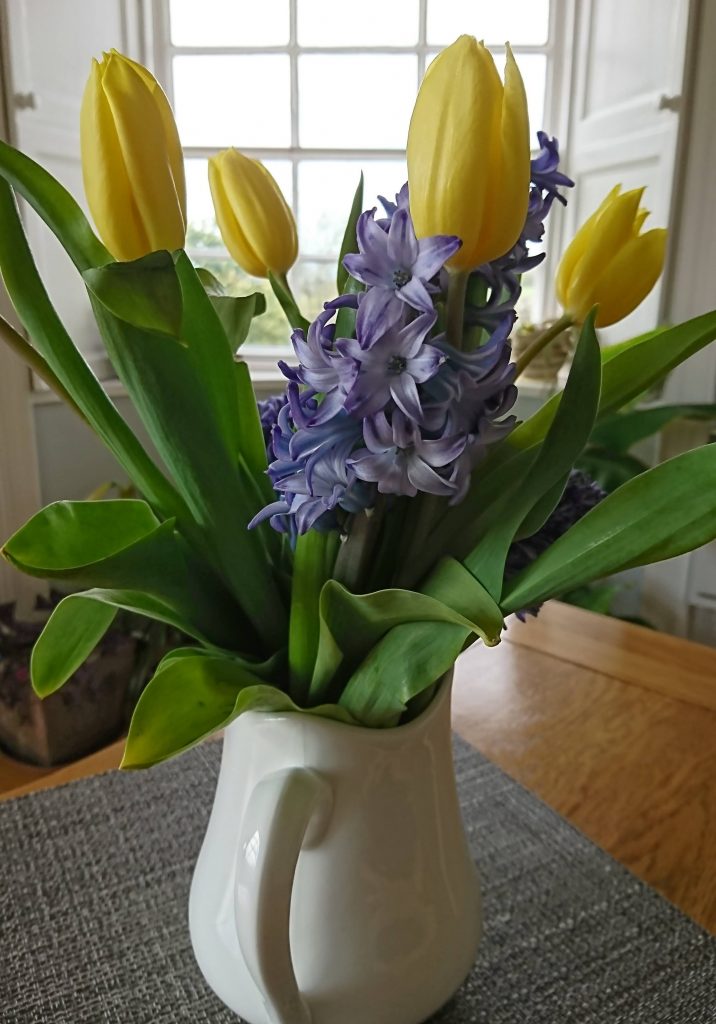 Back to the bright colour now. Does anyone know what these twisted petal varieties are called. A pink specimen here illustrates how structurally fascinating tulips can be.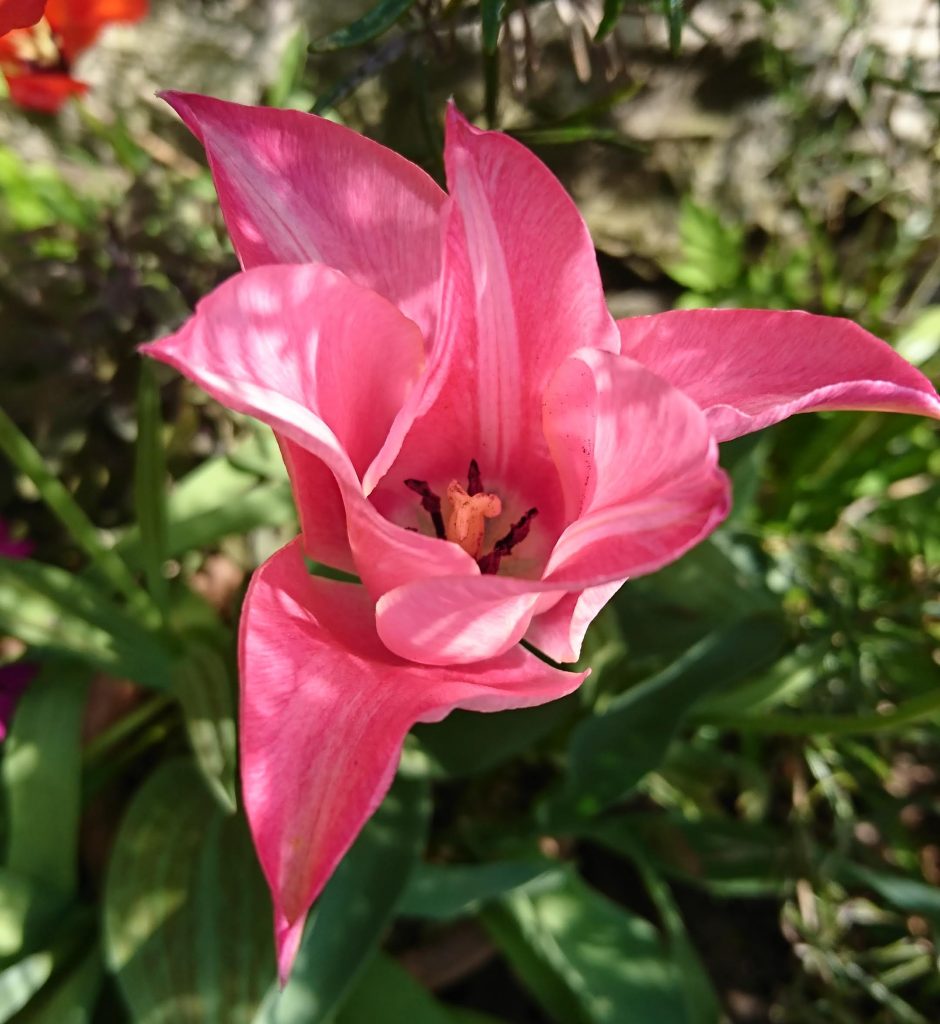 Some more twisted type, this time in red, with interesting variegated red-green leaves. Just a few of these in a pot work well together with their foliage.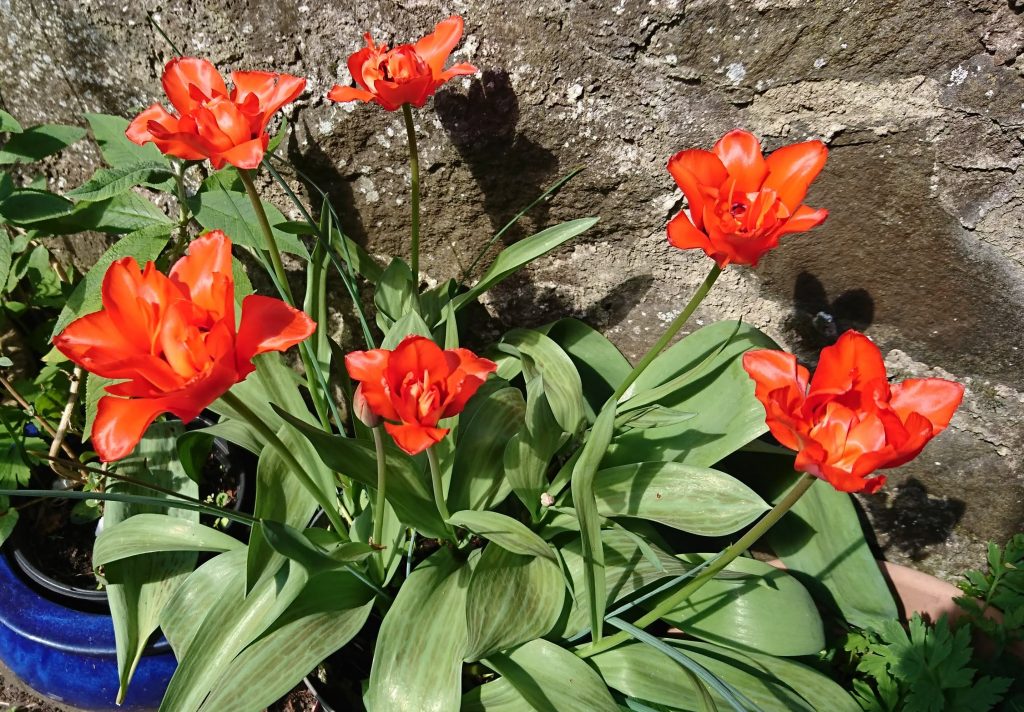 To finish off, I've gone for a much darker pot of pink blooms for my current favourite. These pink-wine coloured tulips are new this year. I splurged and put a full dozen in one pot. They will be amongst my last to flower, last but certainly not least.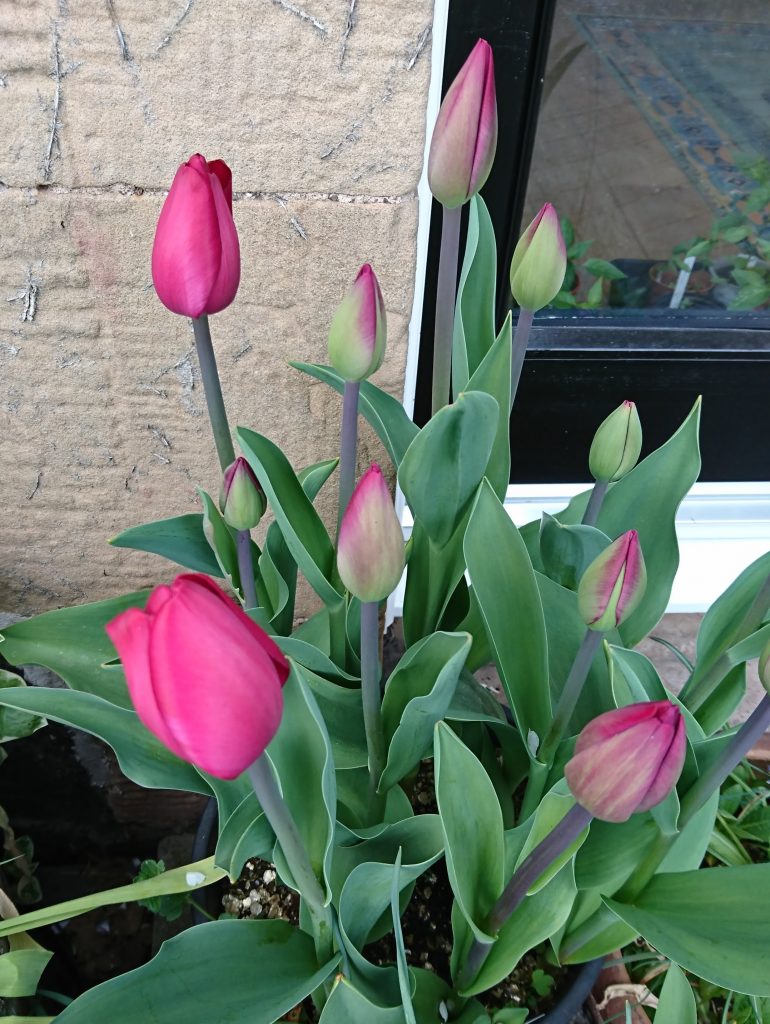 Have a lovely weekend and find time to enjoy the flowers and the edibles. Some of my own veg will be featuring soon. That's my #SixonSaturday for this week. Stay safe, and don't forget to follow the crowd on twitter and via the web from links to the originator of #SixonSaturday, the Propagator himself.