This weekend starts with an 'extra' July Saturday, and thus an extra July #SixonSaturday too. I'm still loving the unexpected warmth, the threatened rain this week was heavy, but not flattening, and has perked up the parched borders. Back to blooms this week, and to limit my currently bewildering choices, I've chosen a colour theme: yellow. About 10 years ago I was given a tiny piece of mimulus to pop into the pond. Now the pond is swathed in a band of the stuff, right round the perimeter, lasting for weeks on end, with facinating flowers that each have their own insect landing lights.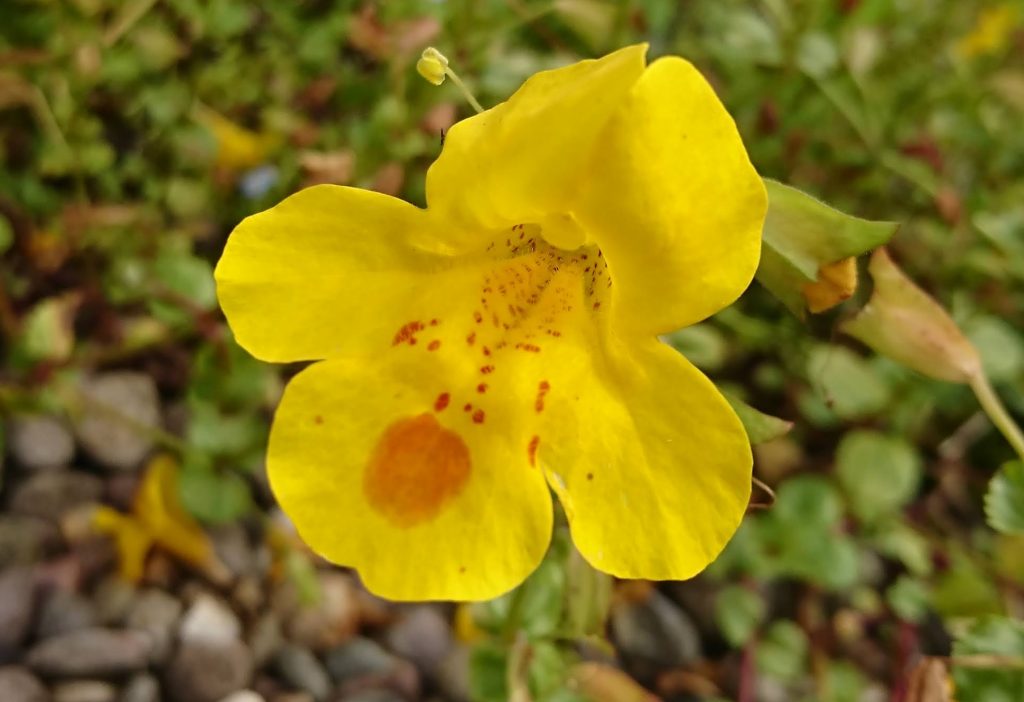 Out of the pond and into the shady borders, St. John's Wort is a local native and self-seeds as a smallish shrub. Nicely fills a space, has lovely flowers, and great berries into Autumn.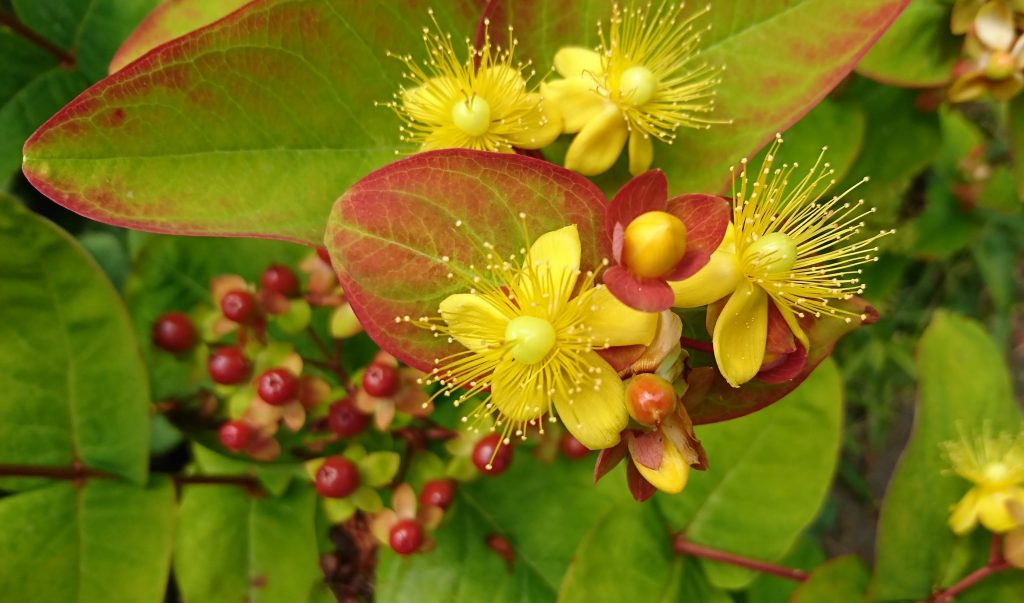 A related plant, but somewhat more sun loving is a larger-flowered hypericum, the variety of which I don't know the name of. Flowers are teacup sized and full of detail.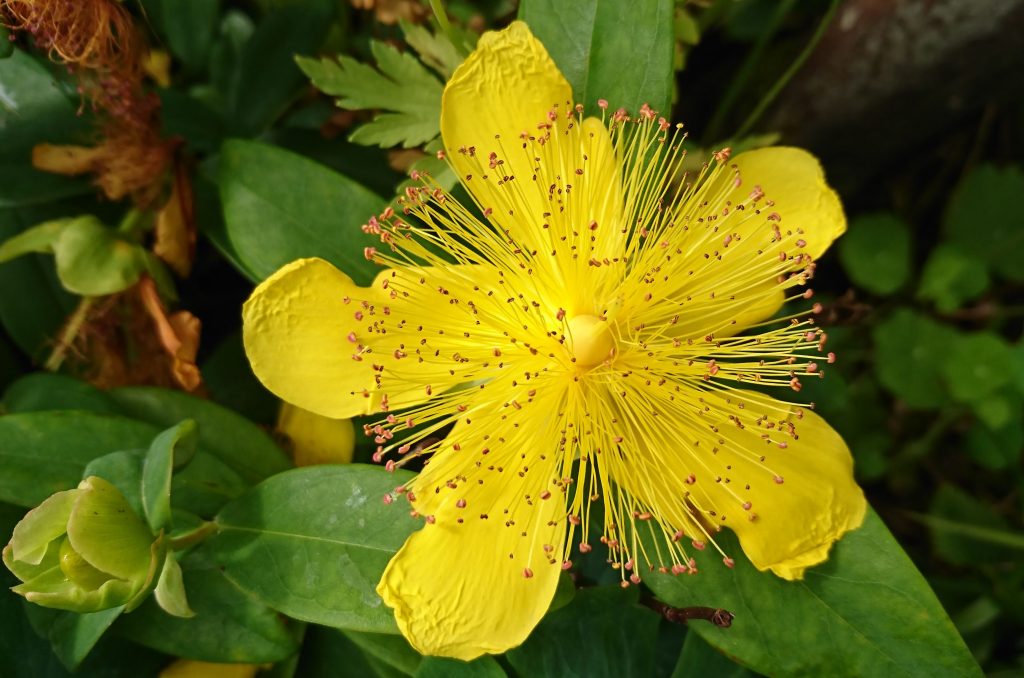 On a sunny wall I grow a Californian native, that has travelled with me since I bought my first little flat years ago in Newcastle. Fremontodendron is a small tree with a long name, and somehow makes it through a Fife winter when growing against a south-facing and cosy wall. Similar sized flowers to the big hypericum, but on an actual tree growing about 3m tall…..NICE.
Back to the dry sunny borders for my last couple of favourites. Bobbing about above the border are a group of giant scabious dressed in pale yellow flowers. Loved by bees, and a gentle speader, these plants tend to move around the border rather than clogging it.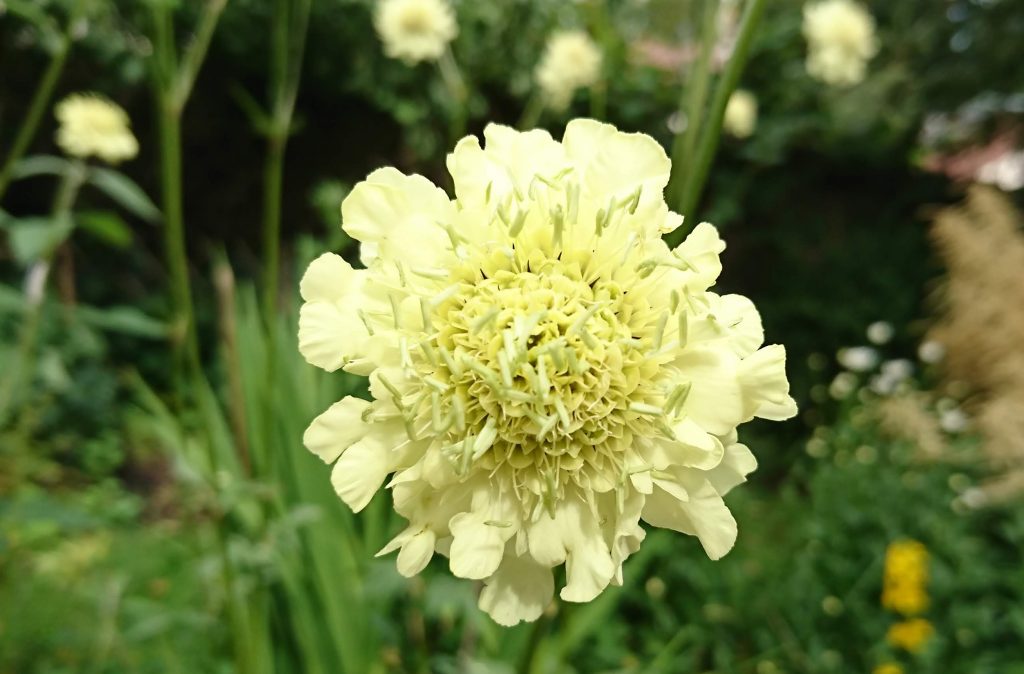 Last for me this week is a real garden border thug. Loosestrife will take over if left to itself, but the swathes of bright tall stems filled with flower and worth losing a few smaller plants to. These are ever cheerful, and make a great statement when plonked into a vase.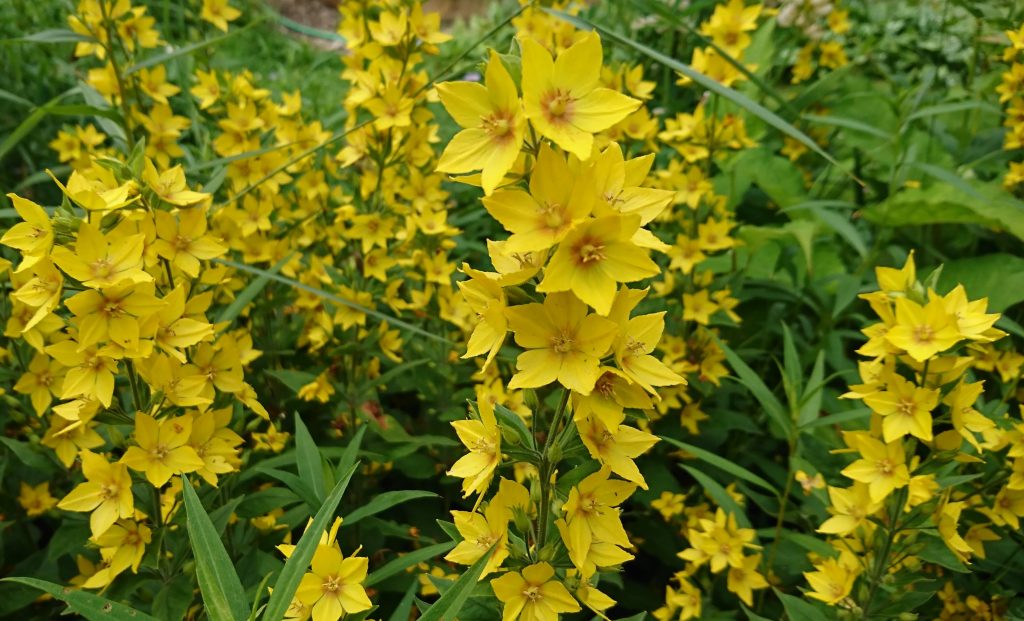 That's all from me this week, stay safe folks. I hope your summer is delivering on warmth and garden joy, wherever you are. Don't forget to follow the crowd on twitter and via the web from links to the originator of #SixonSaturday, the Propagator himself.