Another sunny weekend demonstrating that my moping about the rainy weather last weekend did the trick. As indeed did the rain. The garden borders are full of late summer colour. I'm planning to sit back and relax in the garden this weekend (not a bank holiday for all of us, so will have to make the most of Sat-Sun), and just look at it (no weeding, honest!….well maybe just a little). So I bring you hot summer colours to celebrate that it IS STILL (just) SUMMER. First up, I managed to bring on many cosmos this year, and have all kinds of colours bobbing away in the breeze, keeping the hoverflies happy. This is one of my favourites.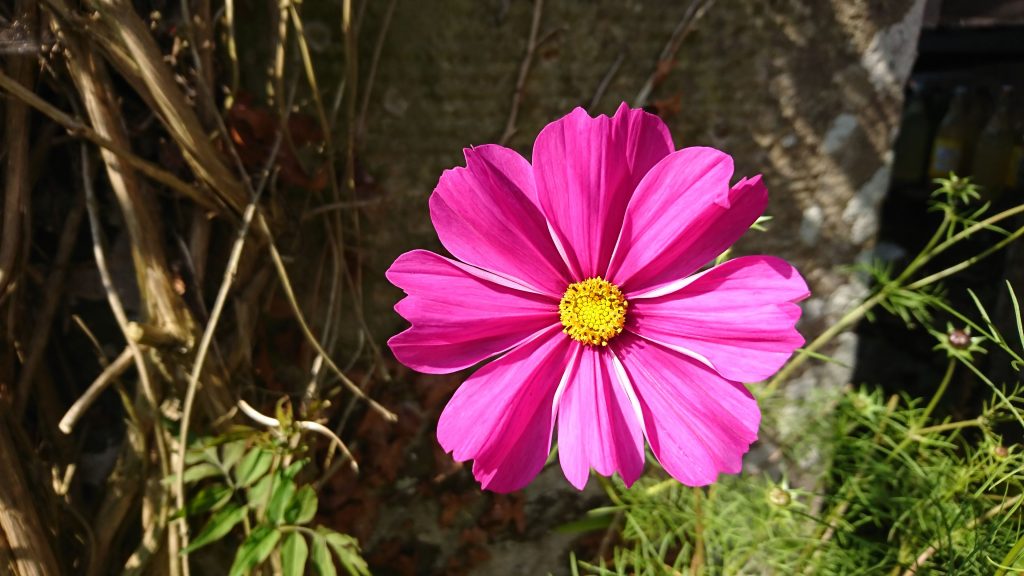 Having enjoyed some regular rain, and unusual warmth, crocosmia lucifer has lasted longer, and grown taller, than in many summers.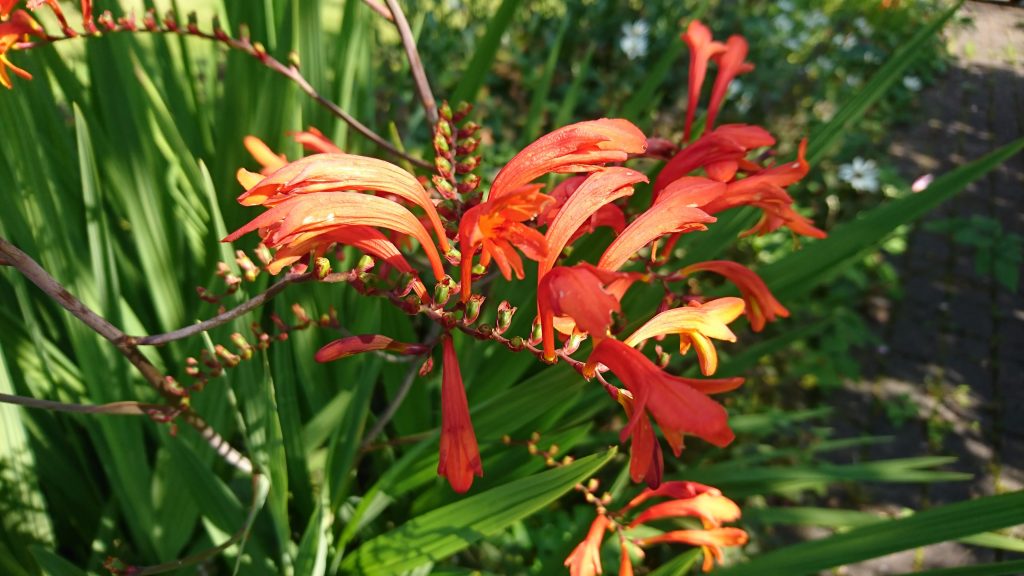 Despite a late flurry of the delicate, beautiful, pesky large white butterfly, nasturtiums have blasted away as usual. This year, I've grown them in the same pots as sweetpea. At this time of year they nicely cover the faded sweetpea foliage.
Pelargoniums have had a good year, they respond well to under-watering (I have so many pots this year, it has been hard to keep on top of the action. In recent years I have focused on growing only the very brightest red ones to maximise that happy summer feeling.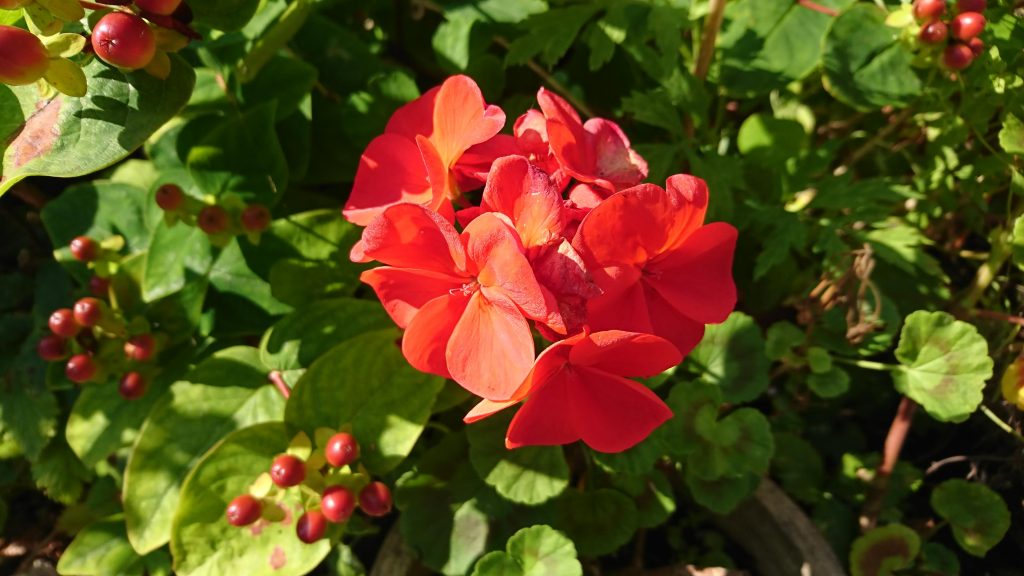 When earliest August delivered a deluge of rain, a couple of my rose bushes lost pretty much all their flowers, which went totally to mush. Some quick dead-heading (I'm getting better at that) results in another flush of blooms…..these don't have a scent, but do look lovely.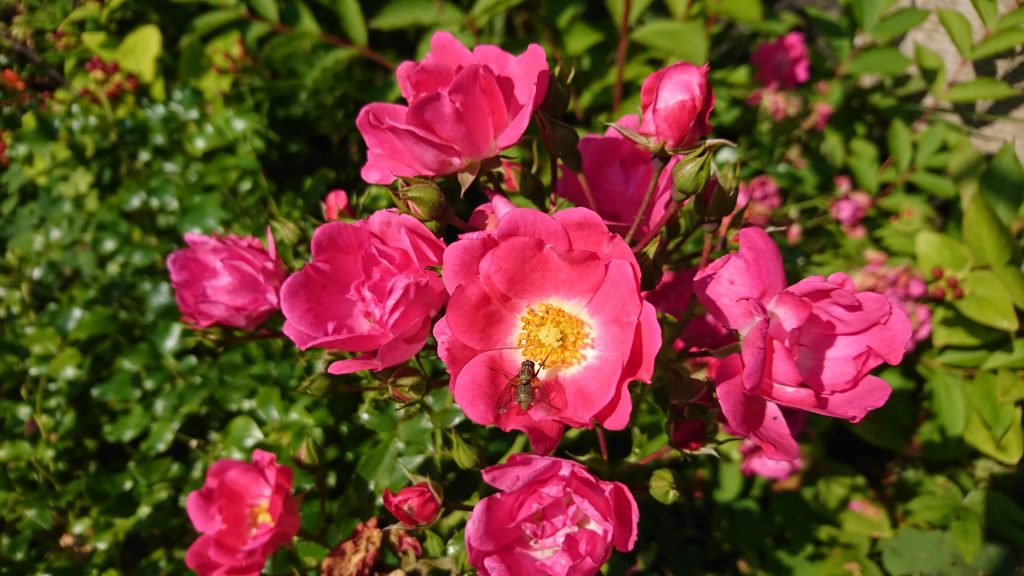 I'd been tempted to focus on dahlia this week, but there are a few about to bloom (some for the first time this year), so maybe that theme will appear next week. For now, I've gone for my best 'hot-colour' dahlia of the year. This could be 'Bishop's Children'. Whatever it is, the mix of orange-pinky flowers on purple foliage is an absolute wonder, so seems a fitting end to this week's hot-summer #Six.
I hope you enjoyed my six for this late summer Saturday. Stay safe, keep gardening, and don't forget to follow the crowd on twitter and via the web from links to the originator of #SixonSaturday, the Propagator himself.