Five Saturday's in July, how did we get to the end already? A more normal summer has resumed in Fife this week, a little rain to perhaps bring the flower beds back to life , and properly cool. Lots to see now, on both the veg and flower fronts. I've hoped to add a little sunshine by going for a yellow theme for this week's #SixonSaturday.
Starting with edibles, I've tried to do a bit of successional planting of tomatoes this year. The first of the crop are now ready to eat, while a few plants are still producing flowers. Finger's crossed there will be enough light for these to flourish.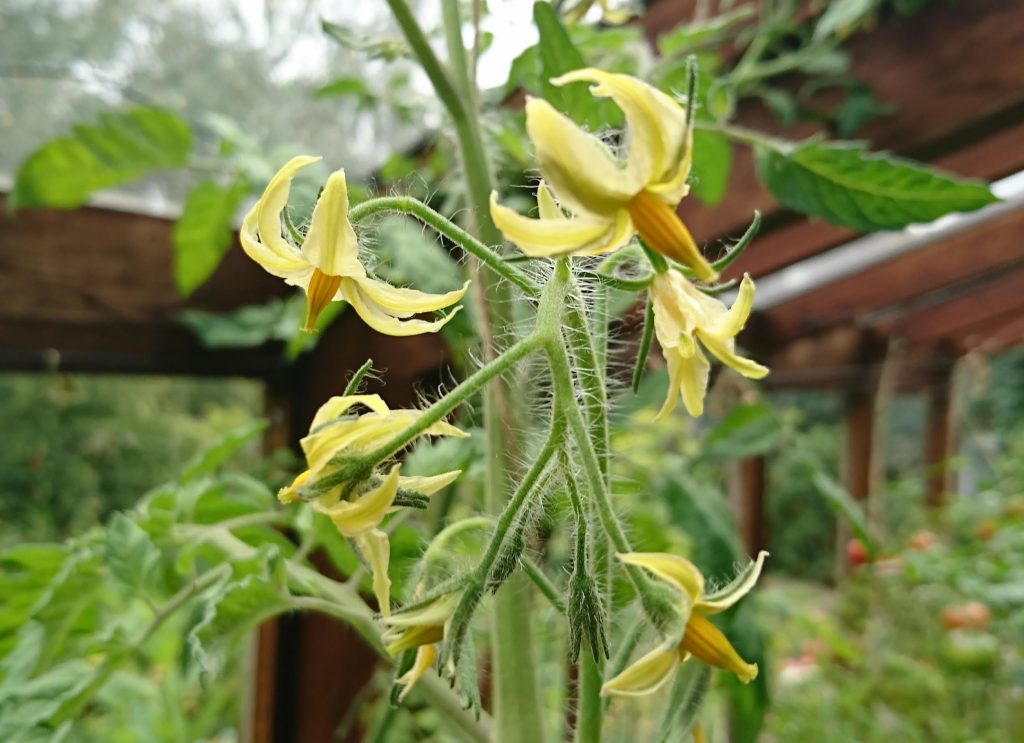 From the greenhouse to the garden. Apparently 'Fremontodendron' (from California) can be tricky to grow in the UK. My small tree sits on a south facing wall, and probably loves the dry and sandy conditions. It also somehow manages to weather the fierce westerlies and rain of a Scottish winter.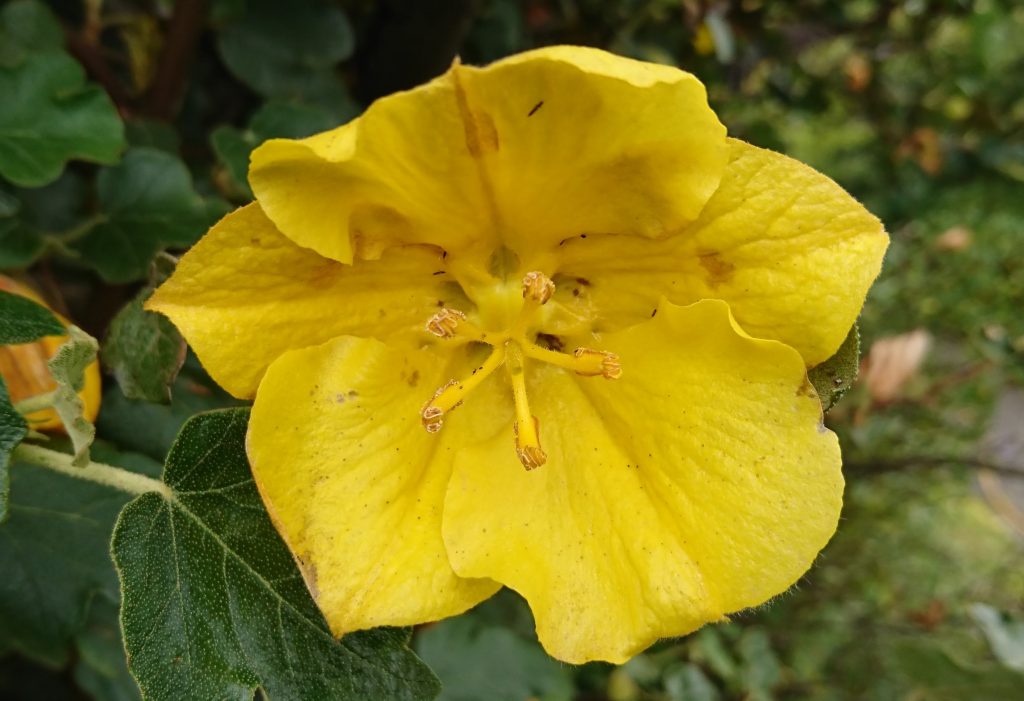 Most years I bring on 6 or more courgette plants, assuming that a few will droop and die on cold spring/summer nights. They've all made it this year, and here's a lovely yellow fruit from courgette 'atena'. I'm inundated already, anyone got any recipes?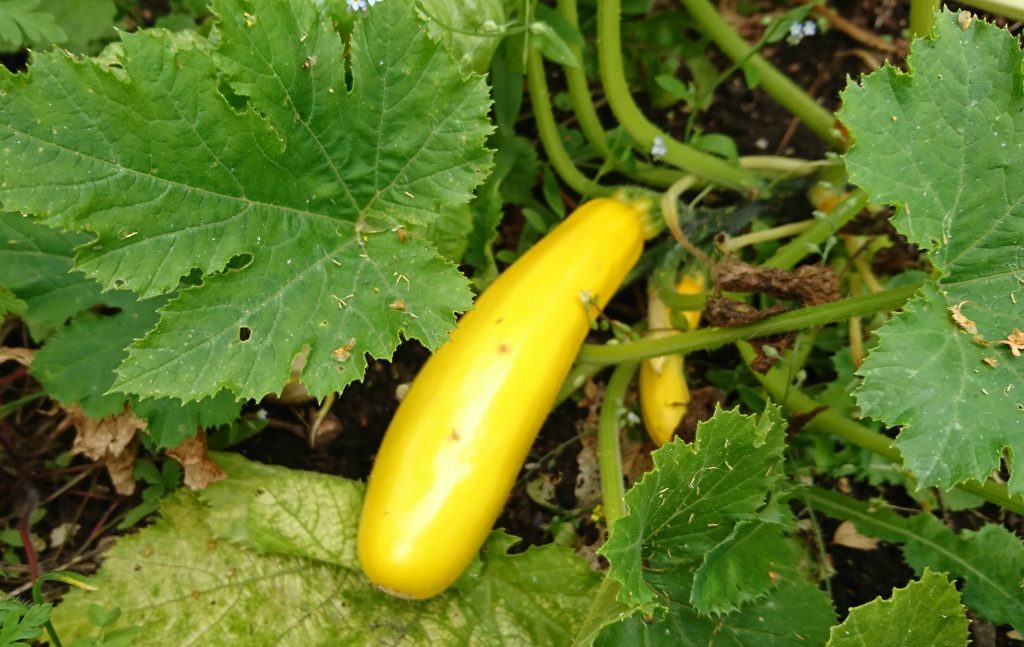 Although not the regular St. John's Wort, I think this is also a hypericum. In a usual summer, it flowers for weeks. This year, most flowers got hammered by the heatwave. I'm going to try more deadheading in the hope that they might have another go. This flower comes with a free hoverfly.
To edibles again. I planted a few squash 'Kuri' this year, but only in early July. I hope they will pull themselves together and get fruiting. The flowers have started, fingers crossed.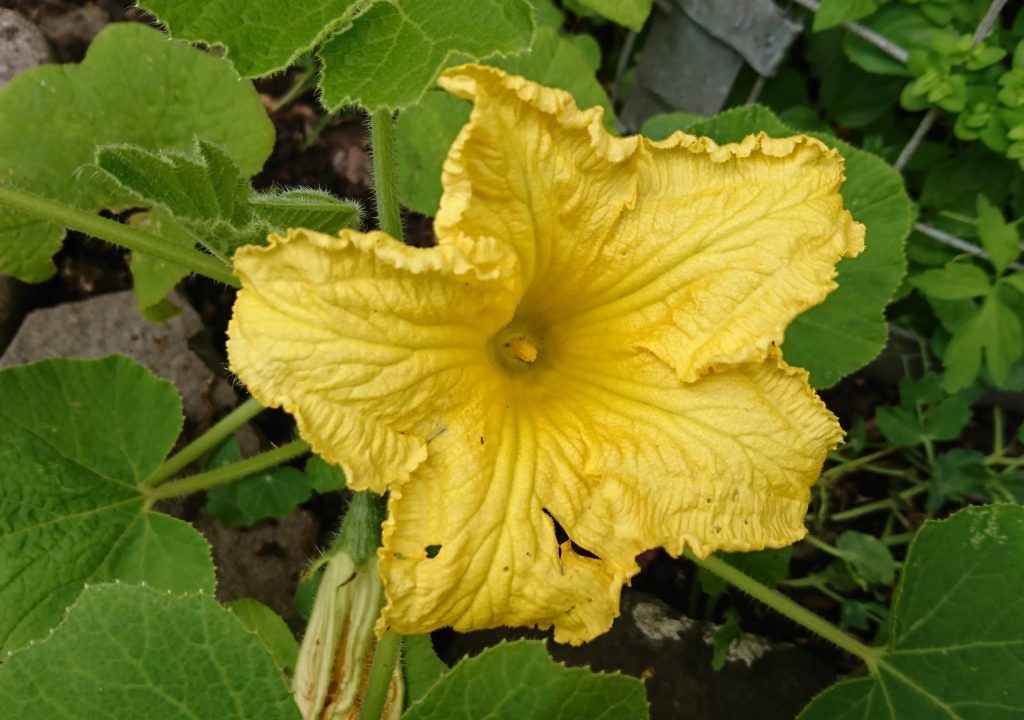 This week's sixth choice is a snap of monkey flower. Living near the pond, this plant has spread about 2/3 of the way round. It offers a blast of summer colour and lots of nectar for the bees. Wonderful.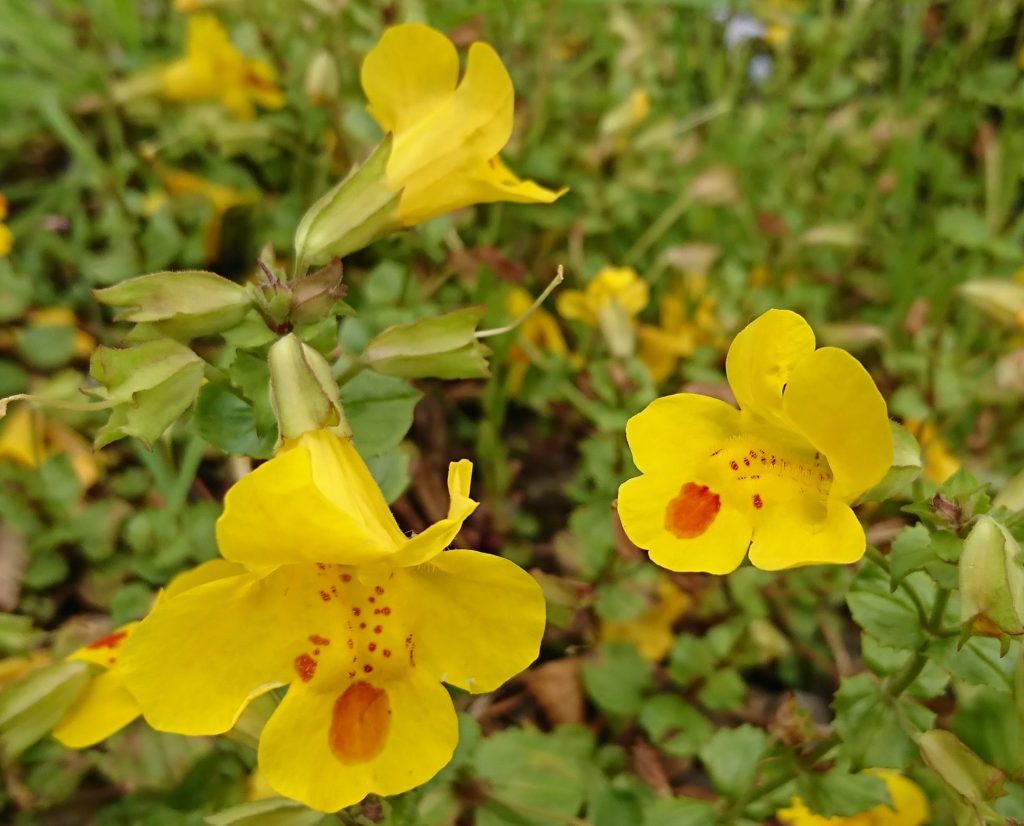 That's my #SixonSaturday Have a good weekend. Stay safe, take care out there, and don't forget to follow the crowd on twitter and via the web from links to the originator of #SixonSaturday, the Propagator himself.