It's time for #SixonSaturday, a chance to show six things that are doing well (or not) in the garden. Weather is at the forefront of my mind this week. Earlier in the week, we had unexpected snow. At the back end of the week, we've had heavy snow forecast, but so far, there's been almost 40mm of sleety rain in a couple of days. Not the best gardening weather. But I have braved it for a few photos. First, light crisp snow brings a new perspective to plants of all kinds. Azalea looks great under a sprinkling of snow.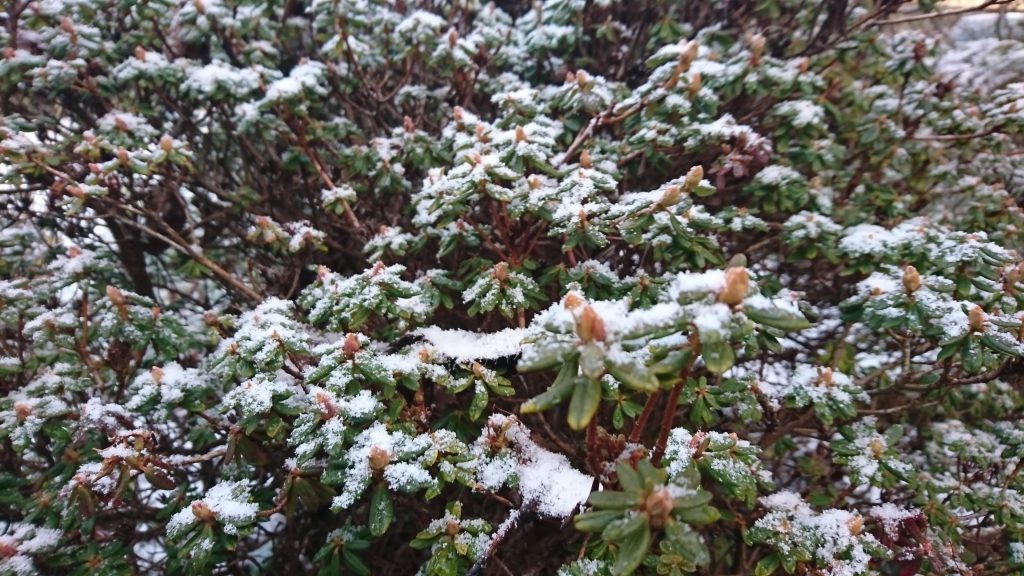 I was hoping to be able to show off the odd exotic hellebore as other gardeners are doing now. But this winter is COLD, and only the traditional old fashioned one is up to this kind of weather.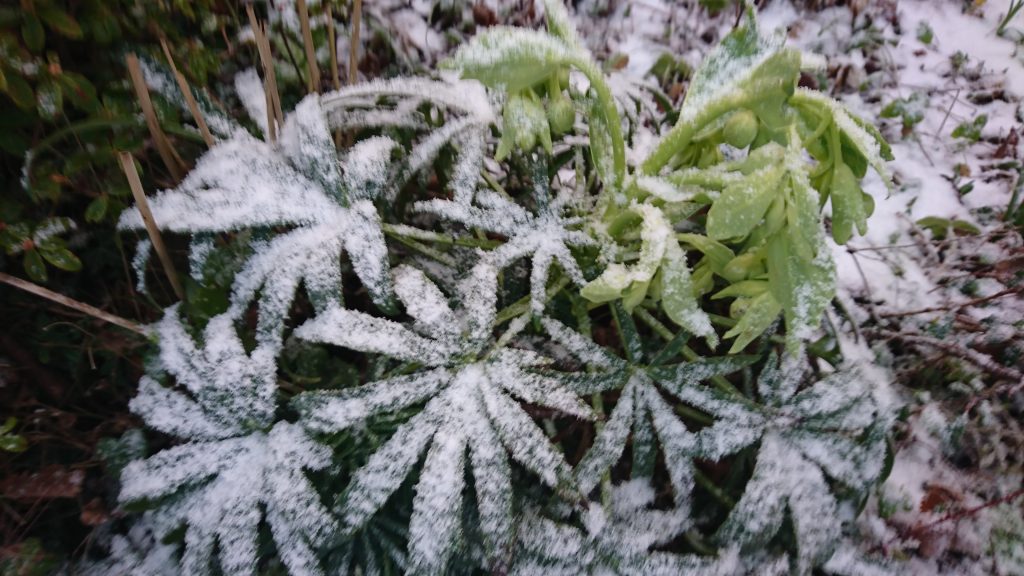 Now we move to later in the week. Horizontal sleet, strong easterly winds, even in my sheltered courtyard the bamboo are struggling to stay upright.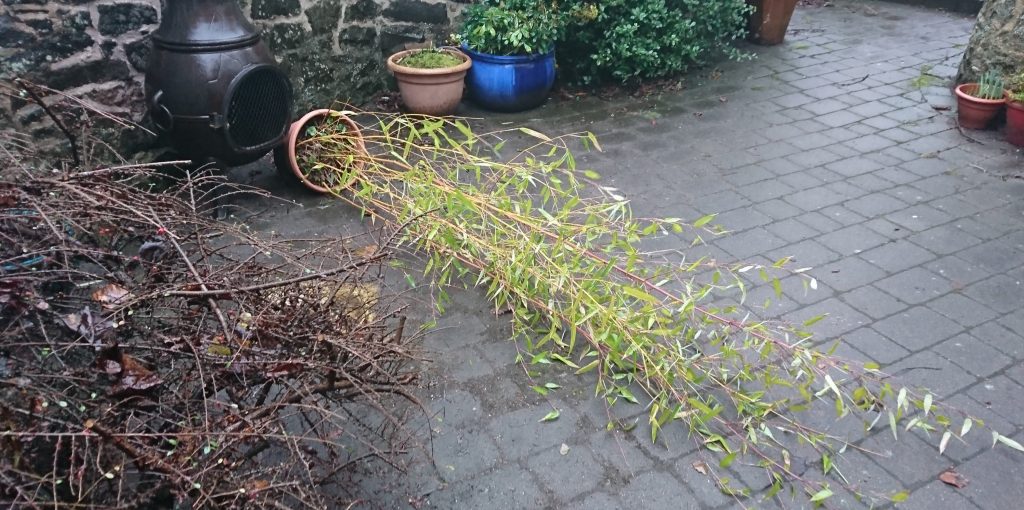 On the other hand, so much water flushes the pond nicely and make a nice change to it's frozen state for the last couple of weeks.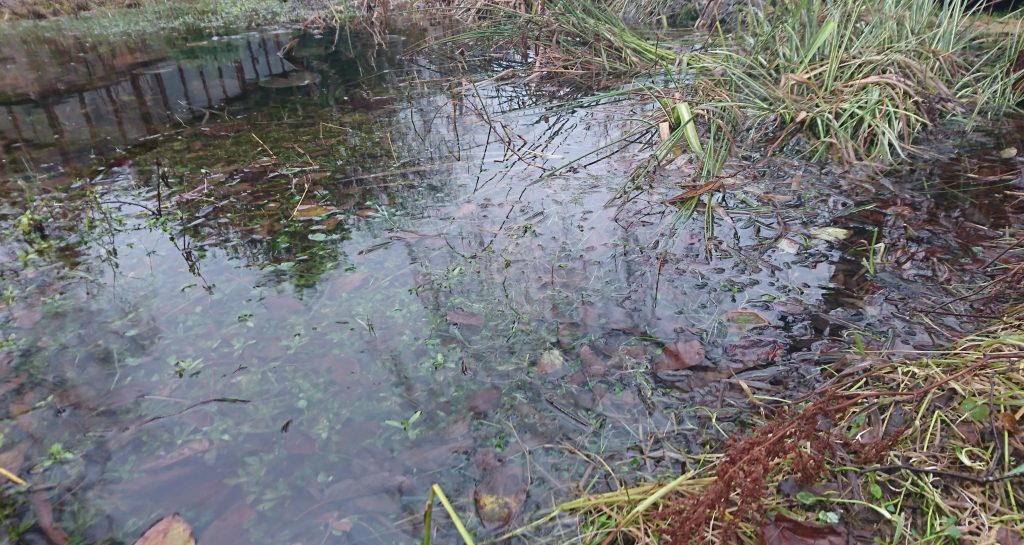 I ventured into the greenhouse, but even there the pounding rain and wind made the experience less than satisfying. Some promise though, I' m trying to overwinter some herbs to give us an early start to the new season. The herb fennel is cooperating.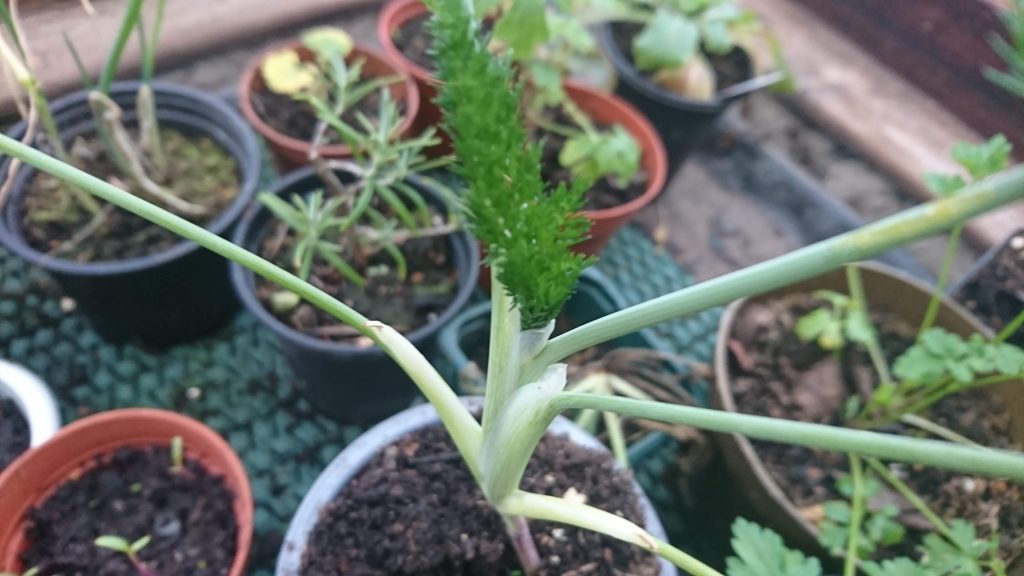 I couldn't finish without showing something in bloom, but that was hard to find. Here are a couple of shivering little crocus, on their way, but if they had a choice, I bet they would have stayed in the ground.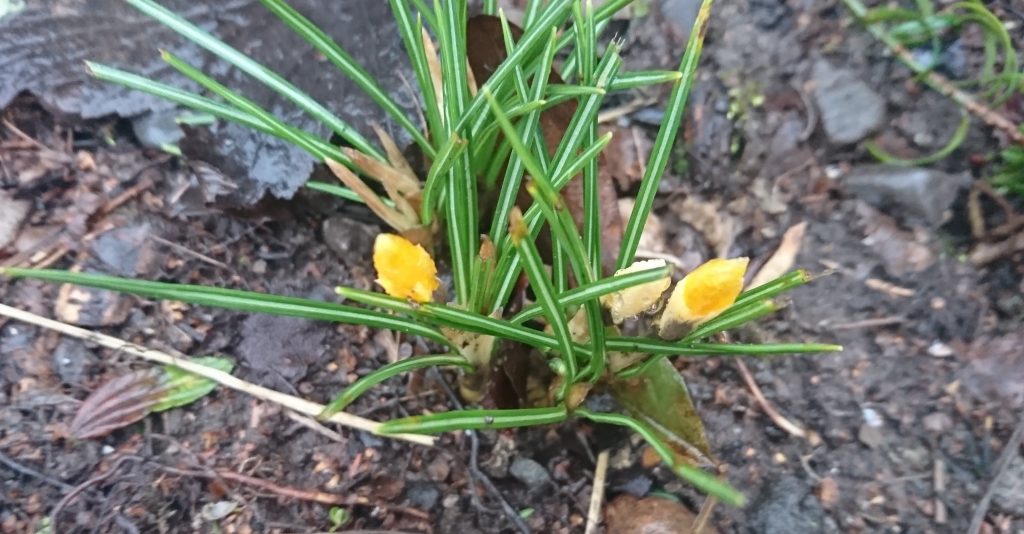 That's my six for this week. Very much the worst weather of this current lockdown, I hope the weather clears soon, it's tough to stay inside all day. Don't forget to follow #SixonSaturday on Twitter, and take a look at other sixer's contributions via the great Propagator himself.