This has been a week of weather wash-away. Last week's snow disappeared in less that 48 hours, under heavy rain, to reveal that most of the garden has survived, and that there is plenty of tempting late-winter growth. My first thing in the garden this week then, is the table and chairs (check out how they looked last week), with awakening little plants mostly hanging in there.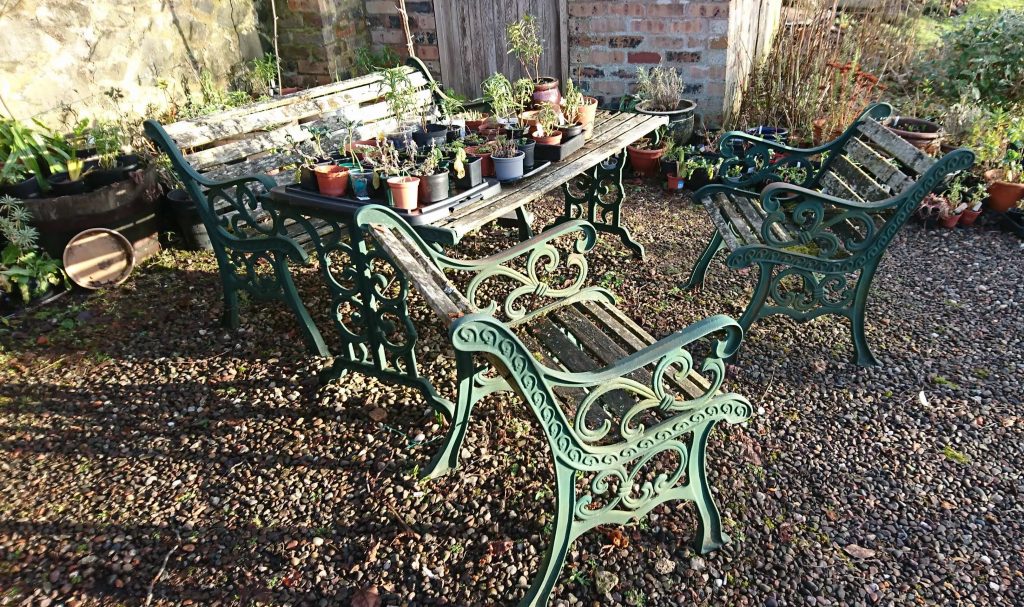 Despite a very stressful work week, I've managed to pop out into the garden and find quite a bit to get excited about. As the snow melted the aconites finally appeared underneath, with their little globe-shaped flowers intact.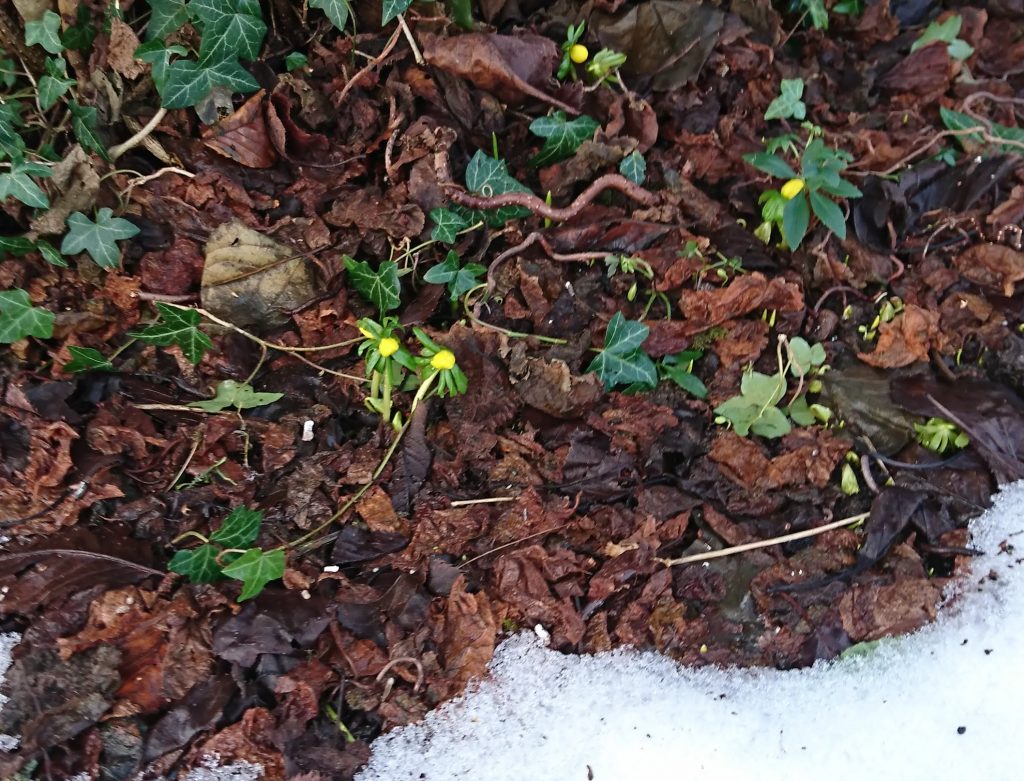 WItch-hazel finally shed some of it's gorgeous fragrance, and flowers are at their maximum now. They do look particularly lovely set against the last of the snow.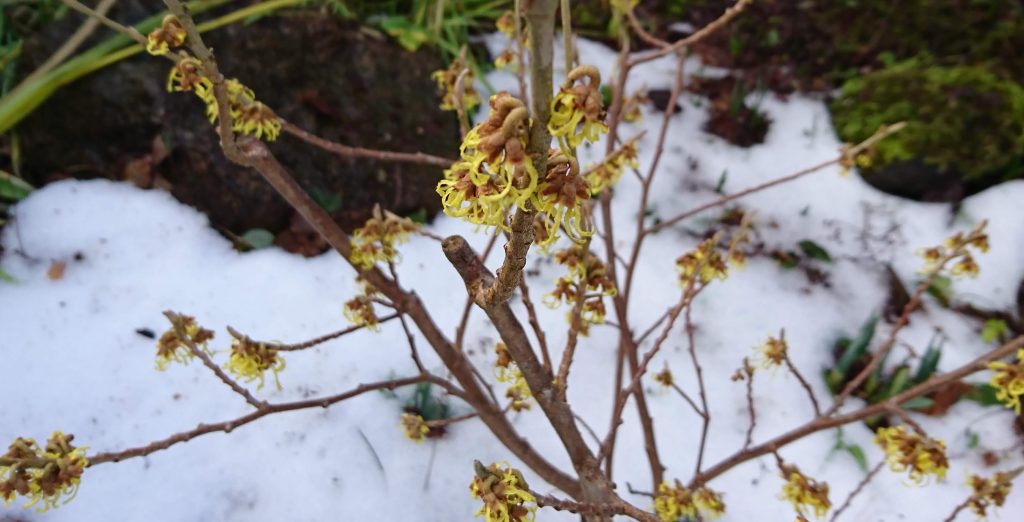 Elsewhere, bulbs are coming. These are probably tulips or trillium, could be something else. Whatever they are, I'm really looking forward to them, and the spring they herald.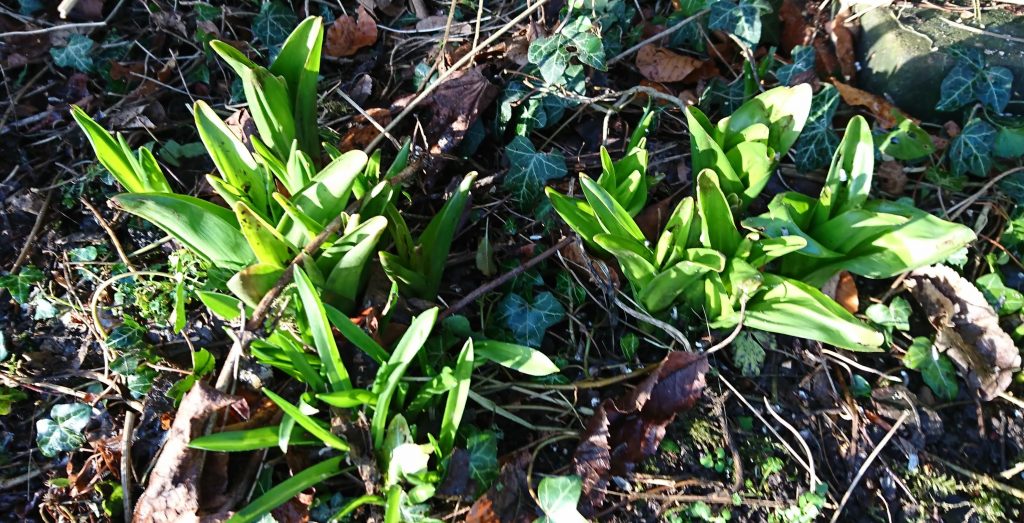 I just had to pick snowdrops for this week's blog, again. I'd hoped to visit a local formal garden this weekend that has some non-open access via a public path, but with the forecast set for lots more rain, I may stay near home and spend more time with these little beauties.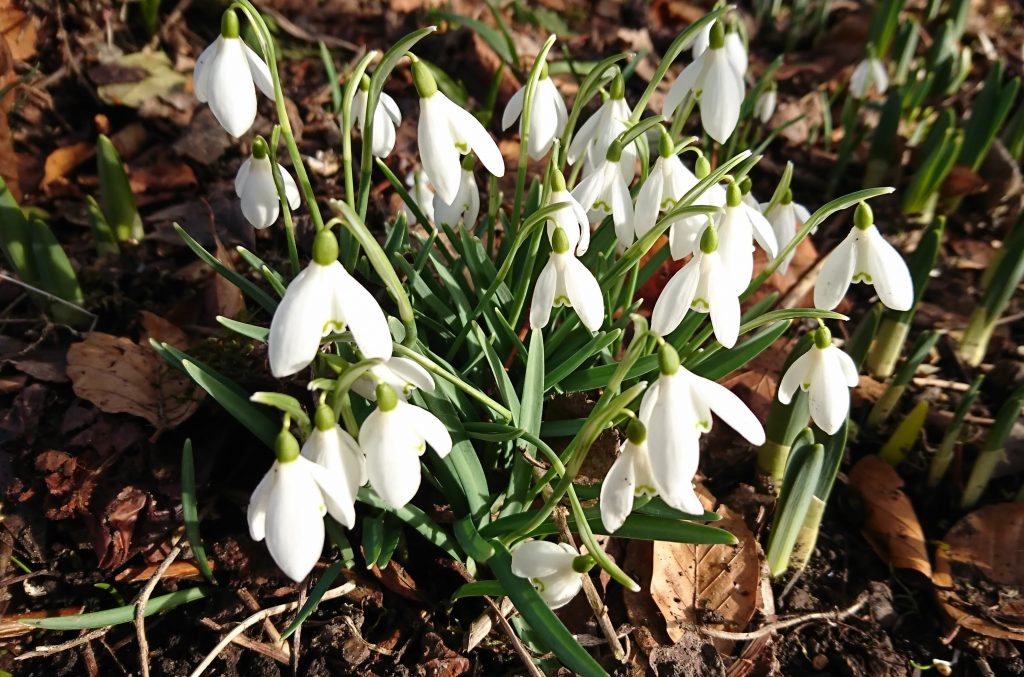 Last, but not at all least this week. Oh WOW, what a discovery in the greenhouse. I acquired this stunning auricula as part of a village plant-swap during last spring's lockdown. Such a lovely sight, I can see this might be the start of a collection.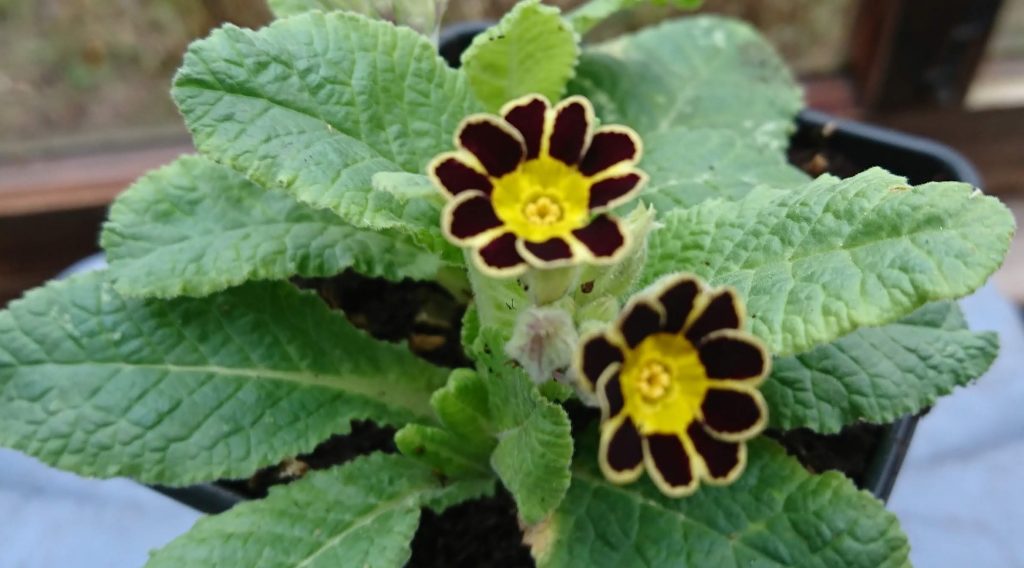 That's my six for this week. Warmer weather coming, so I hope there will be lots of spring promise coming very soon. Don't forget to follow #SixonSaturday on Twitter, and take a look at other sixer's contributions via the great Propagator himself.