Is it spring? The Meteorological Office say so, but there was a layer of ice on the pond this morning. What the heck, the sun is out, it's warm in the house, and there are tempting signs of growth all over the garden. With spring in mind, I will focus on blooms this week for my #SixonSaturday. My absolutely favourite spring flower is the daffodil. We're fairly high up, and rather far north, so far I have one flower, in a pot in a sunny corner. So here it is, beautiful.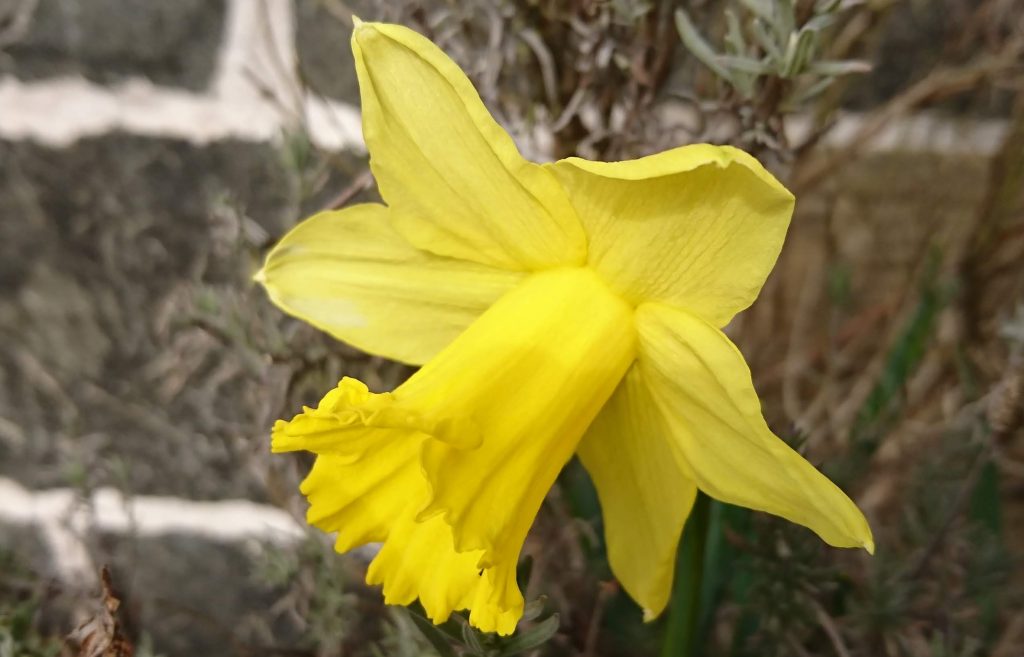 There has been some time to clear last season's growth away from my borders. This work was rewarded by the appearance of several patches of hellebore. Pretty in pink.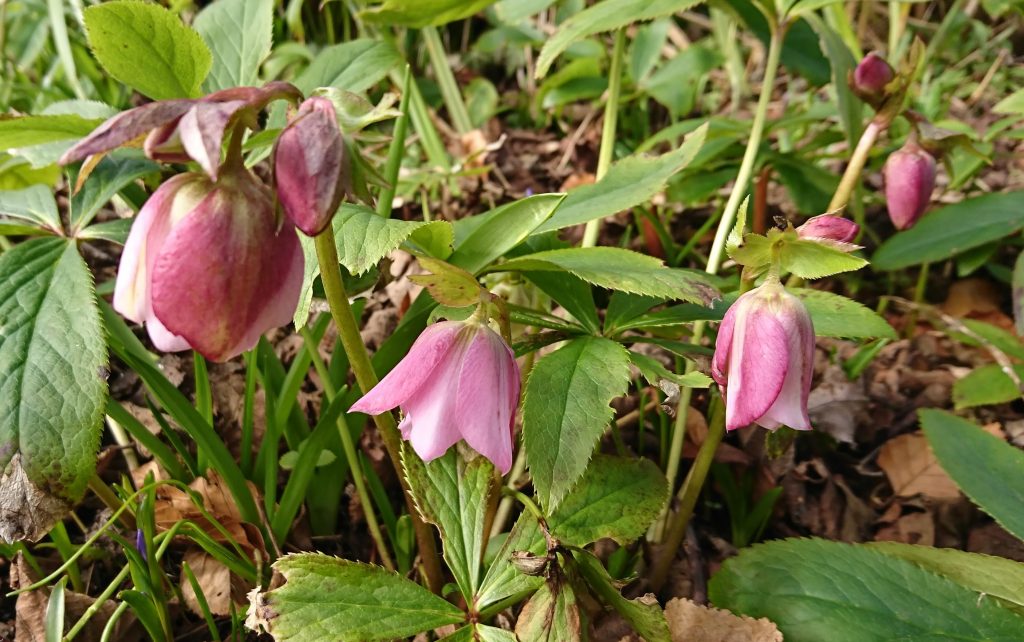 I've always loved the swathes of native primrose that can be seen across woodlands, moors and hillsides at this time of year. There will be a few in local woodlands soon. In the garden, I have a mix of not-so-favourite colourful versions. This is the first to bloom, another little pink princess. I wonder which critters are chewing off the flowers (see right)?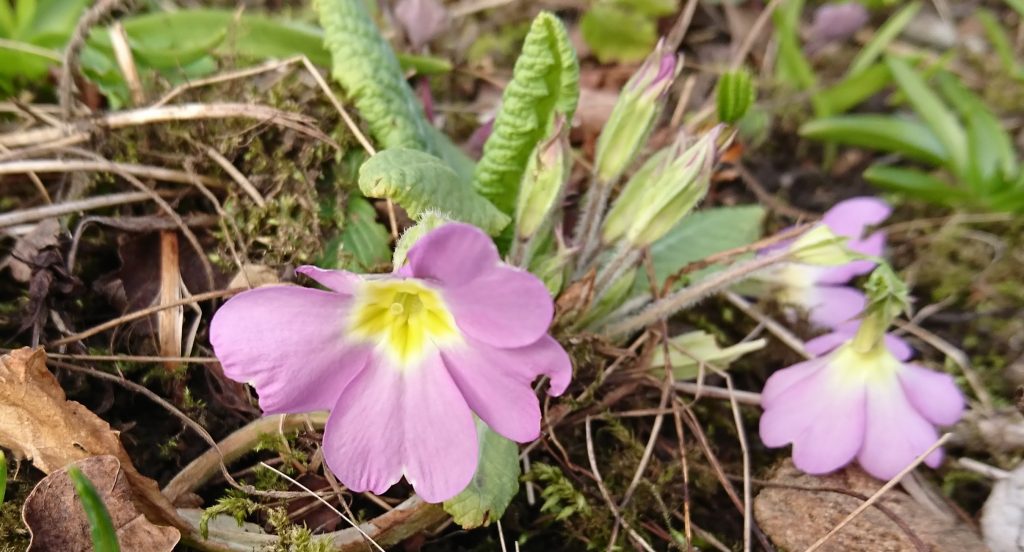 Now here is a pink that I do love, and that will turn blue as the flower's mature. Pulmonaria, just coming into bloom. I have spied a couple of bees having a feed (didn't manage any photos), these plants provide great early nectar for our pollinating friends.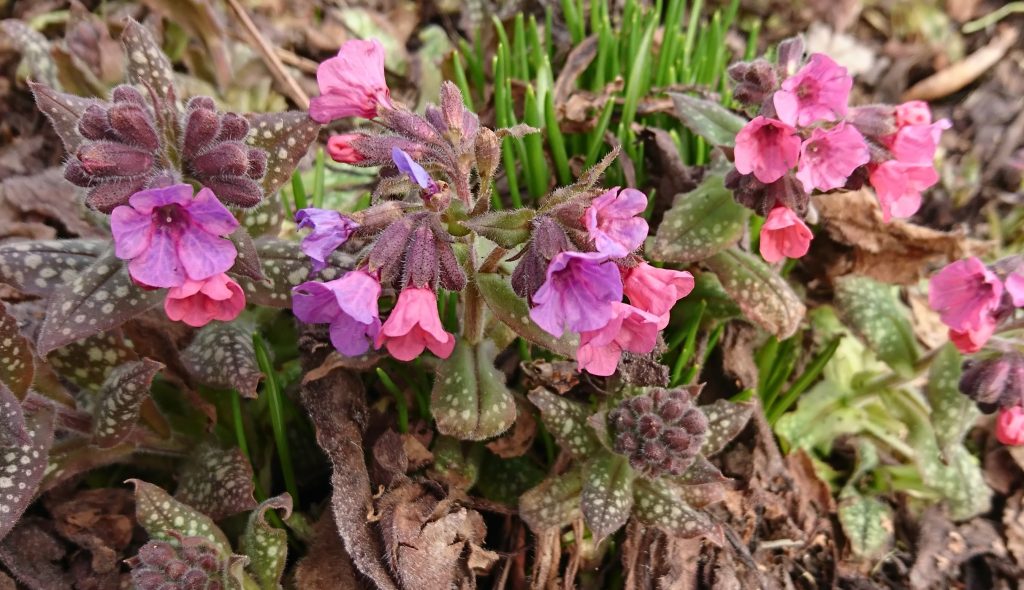 What could be more cheerful than a bowl of crocus on a sunny doorstep. Quite a few were purchased this year, and every pot is a joy, what a winner!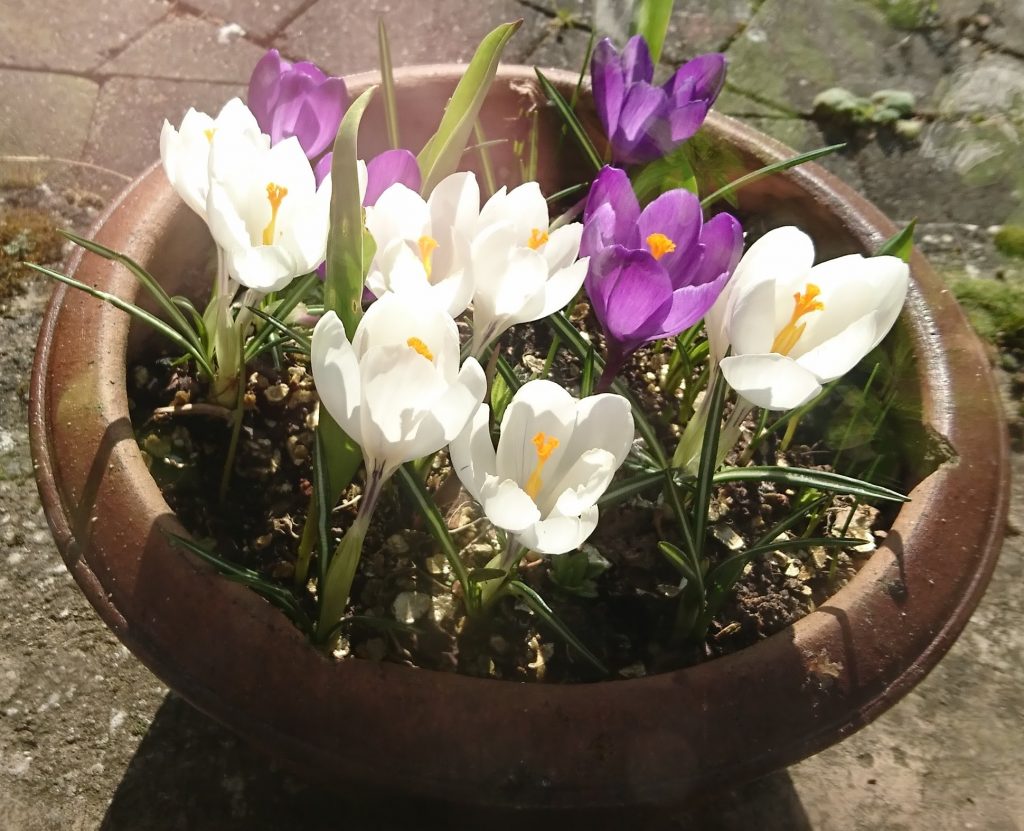 Last but, by no means least this week, I guess I'll need to call this my second-favourite spring flower. Tiny little iris. I bought lots of bulbs (yep, more lockdown shopping), SO worth it. I have a couple of pots in the courtyard by the front-door, to cheer up the postman, and another on an outside windowsill in my home-office. You've got to love them.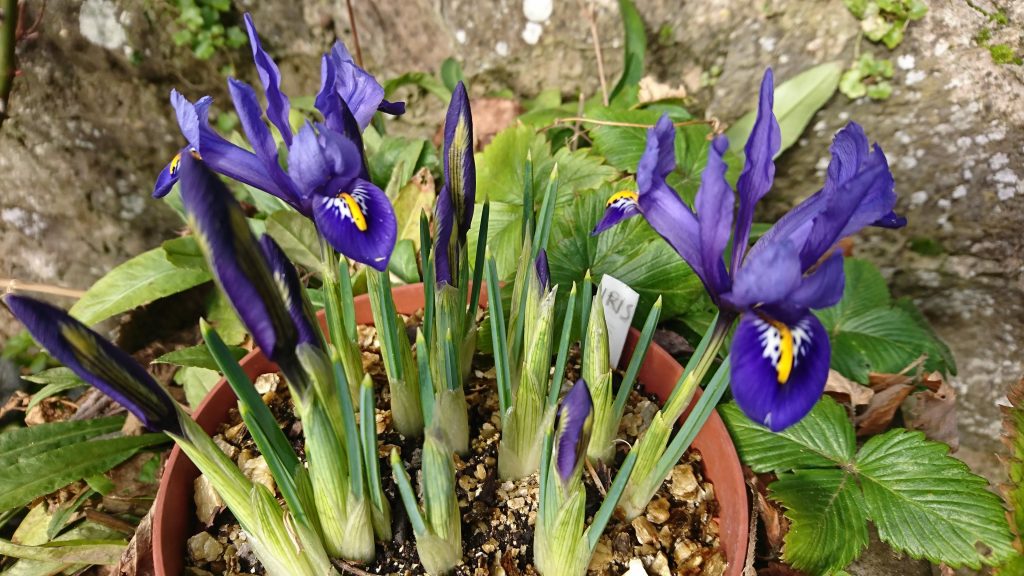 That's my Six on Saturday this week. For other gardening blogs from all over the world check out the great Propagator and follow #SIxonSaturday on twitter. Happy gardening, and may the weather be with you.