I am thrilled that we're in a period of stable calm weather for the spring equinox. The weather forecast for the last fews days has been 'calm but cloudy', and frequently proven wrong with the sun showing itself and temperatures rising to mid teens. Reminds me of spring 2020….mmm, there's another anniversary coming up this week: lockdown 1 . Wow, a year! This week's #SixonSaturday will not dwell on anniversaries but look forward to the gardening season ahead. First, we found a local craftsman to refurbish our cast-iron-ended table, bench and chairs. Thanks 'St. Andrews Handyman', these are just lovely.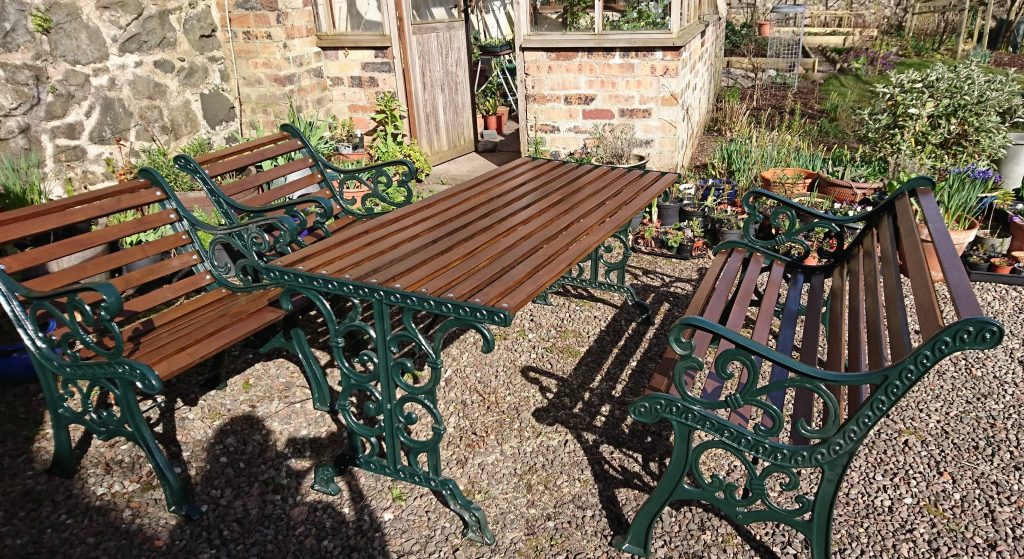 Next, amelanchier are often the first shrubs to blossom in my garden. They haven't quite made it as the winners this year (see below), but are well on their way, just about to burst. I love the tinge of red from the leaves as the white blossom comes through.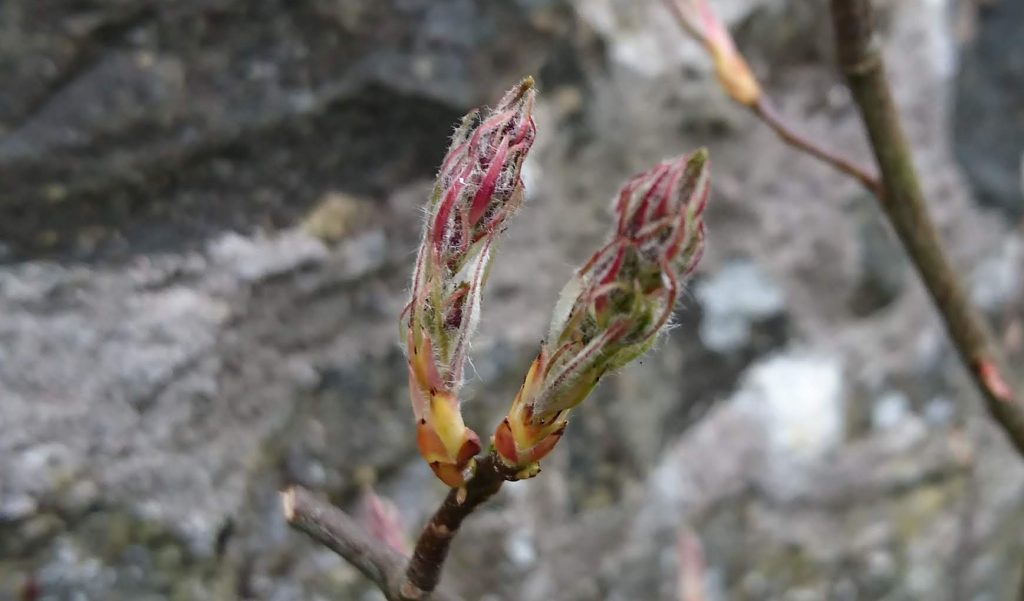 What has made it as 'first plant to blossom' is my ancient prunus. This large tree flowers sparsely, yet the first flowers always come on tiny twigs really close to the main trunk. Almost there, the colour of the buds is pleasingly intense.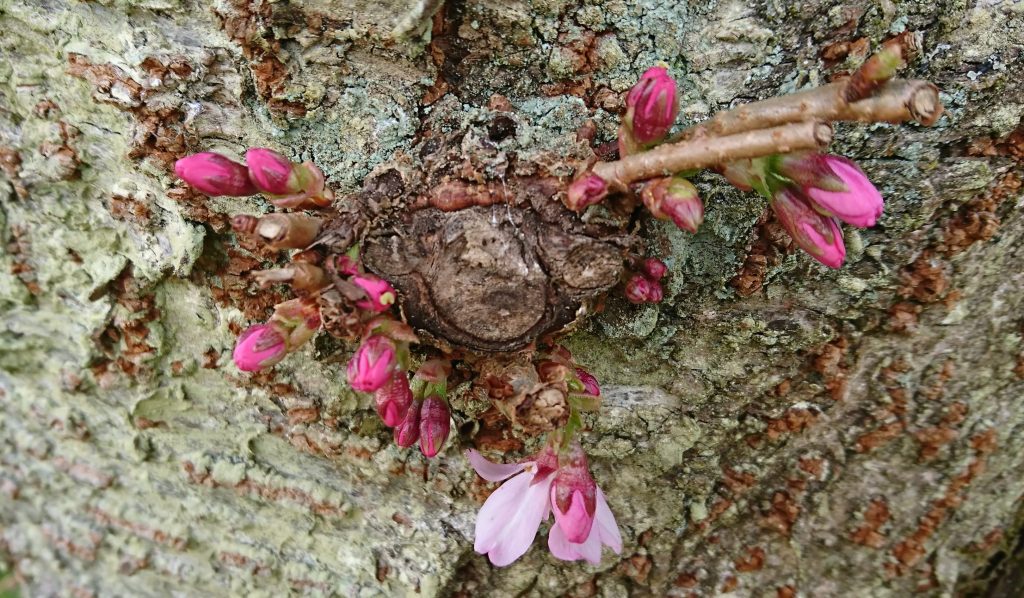 I love native primrose, but never remember to plant into the garden. Instead, I have a range from pale pink to dark red, pretty, I think…..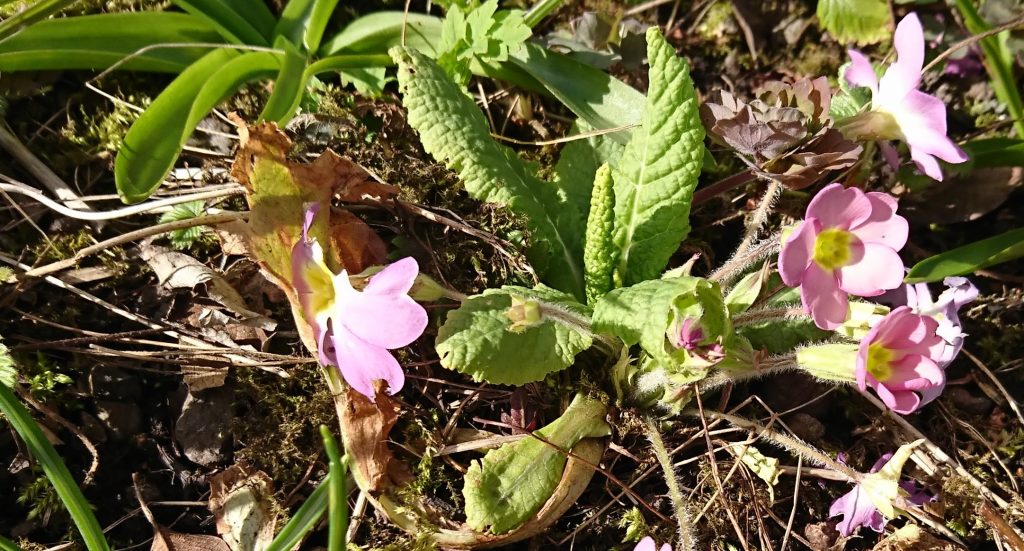 Just in time for the equinox, the daffs have come, and here they are. No doubt they will feature in my #sixonsaturdy each week, for the week weeks we have them. What's not to love?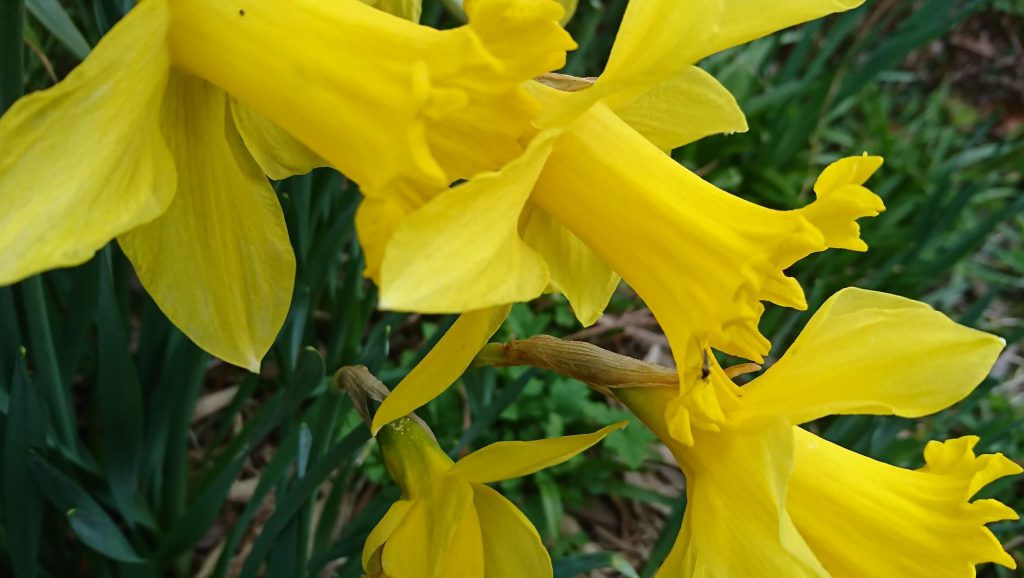 Finally this week, the spring bulbs are probably at their best now. Hellibore seems to have enjoyed the cold snap back in February, and are now at their best, swaddled in scilla. A lovely tableau to end on.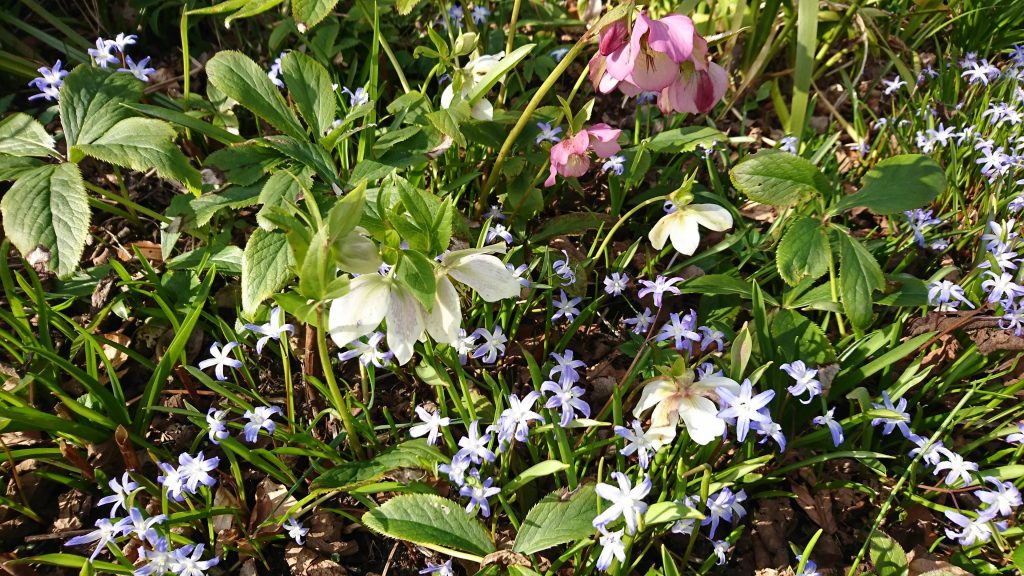 That's my Six for this week. Do join in, there are lots of contributors on Twitter, and more via the regular blog from #SixonSaturday initiator, the great Propagator his-self.