The first day of May, wow, how did we get here so quickly, after the apparently endless cold winter? Despite working from home, I'm behind on my veg growing. Managed to plant most of my tatties this week, but I still have one set that's waiting for the purple-sprouting broccoli to finish, we'll see how they do. Talking of purple, I found myself drawn this week to the vibrant colours of the middle of spring, so we'll start there, and end with the cool of the garden pond. First, the last week of full-on camelia. This huge shrub (2x3m) lives in almost complete shade, has been heavily frosted, and yet is heaving with blooms, still, even in May.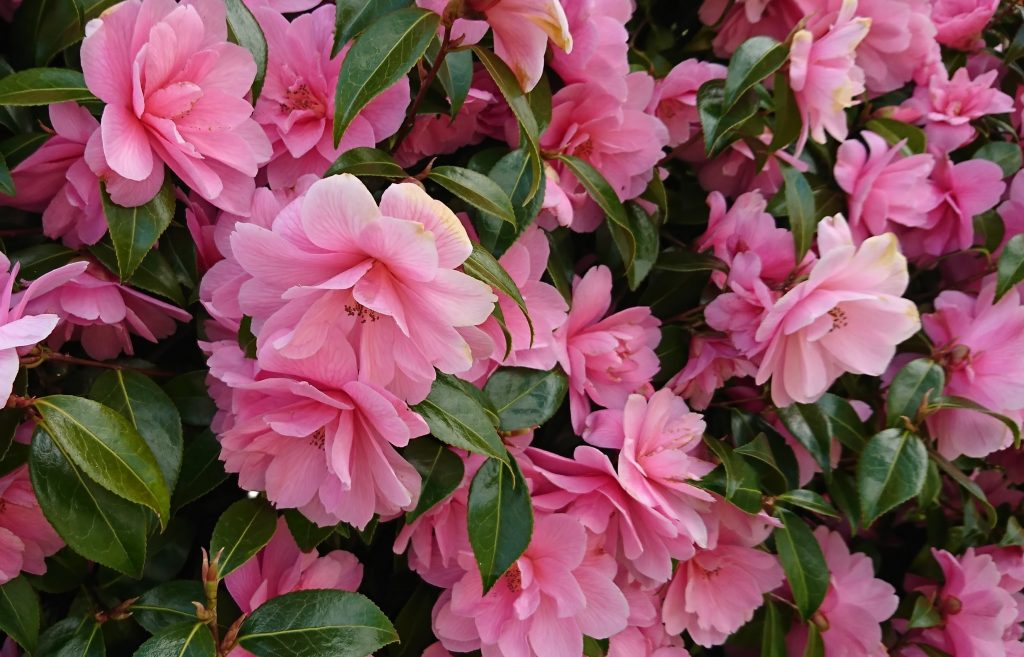 Last week, and this week too, I've admired tulips, around the garden, and in pots. This one featured last week, but now the flowers are in full bloom. I think this purple-red combo might have been an accident, but it's a happy one.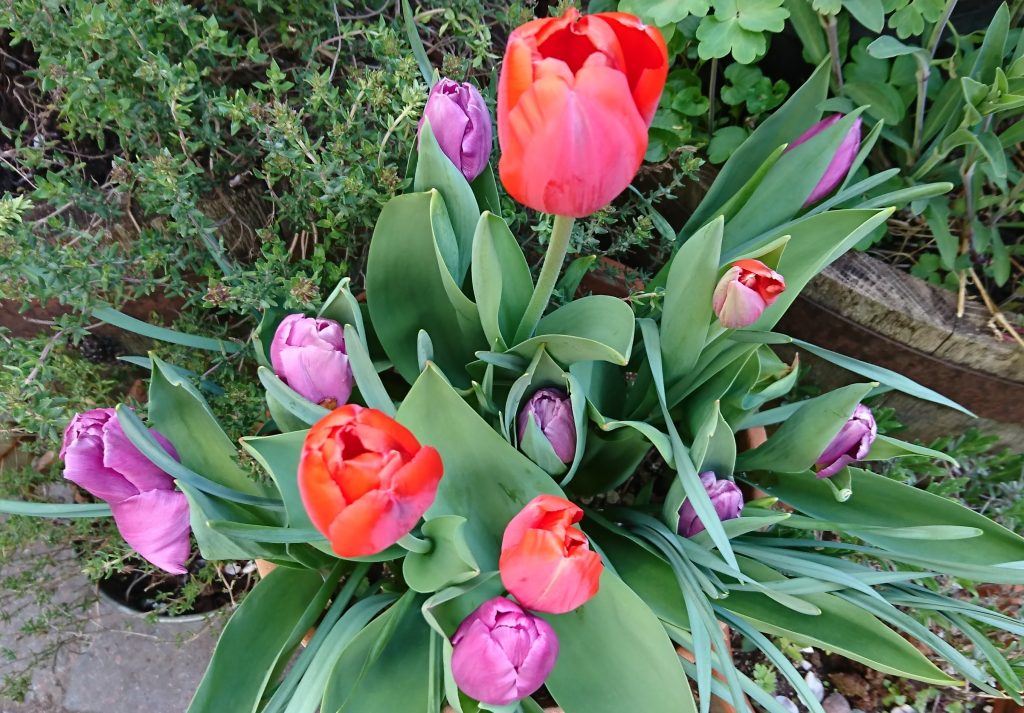 Perennial cornflower are seriously well established here, and seem to pop up all over, from dry sunny borders, to shady corners. This is the very first bloom of the year. I love the detail of the almost-torn petals. This is a very good value plant. Starts to flower in May, once the blooms are faded it will weather a really ferocious prune and come back smiling a couple of weeks later, and again….and so on.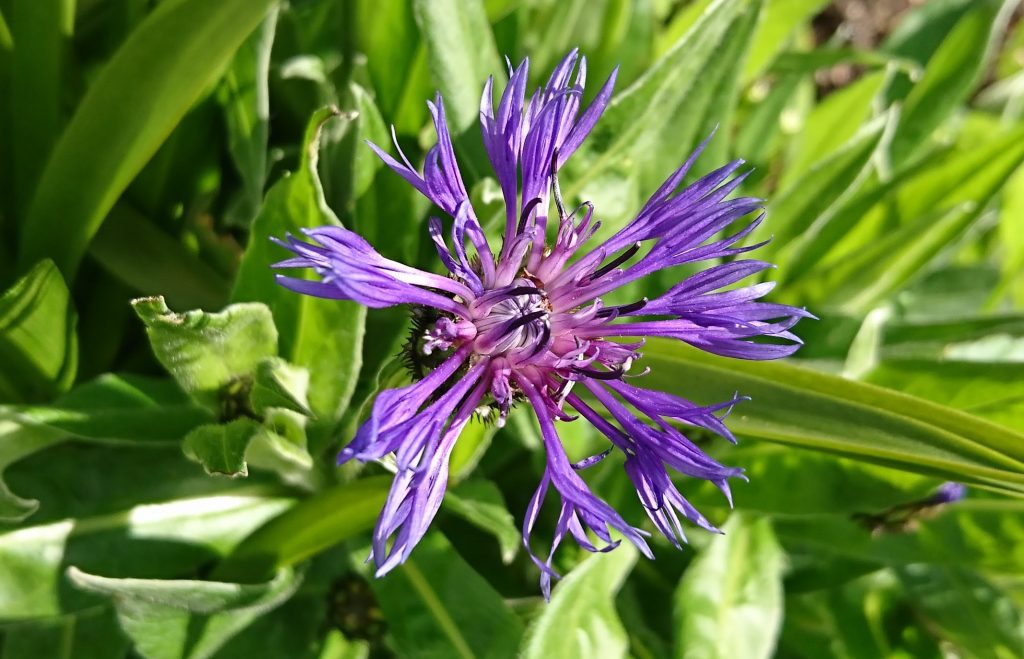 Back to shocking pink for another blousy bloom. Rhododendron in full flower are hard to beat for colour and they do last a few weeks. Also loved by insects, and strikingly cheerful to sit next too (shame it's only 6 deg C in the garden). At least the colour is warming.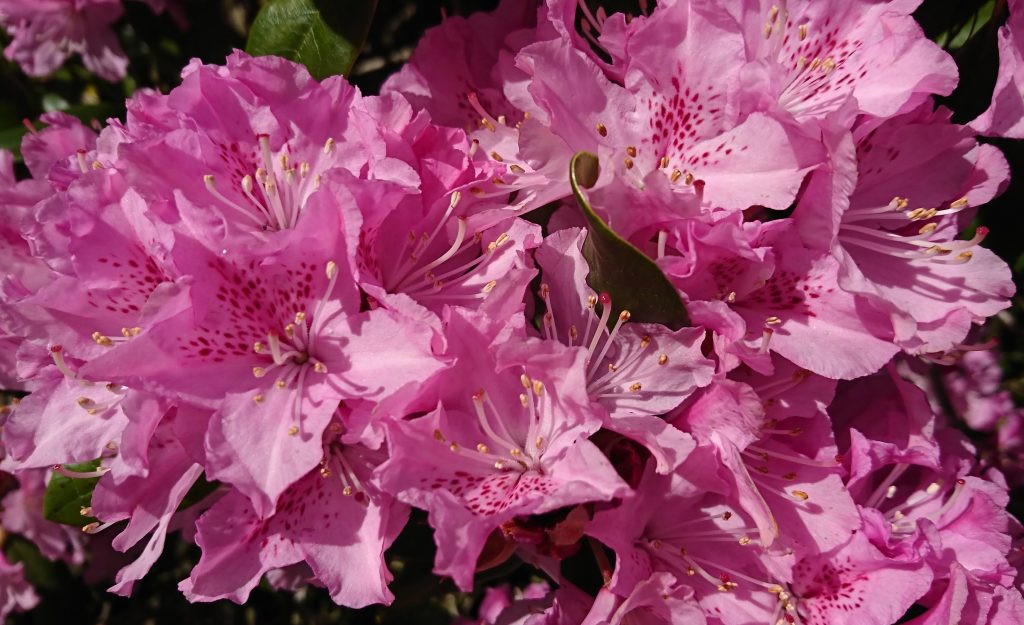 I wouldn't want to forget the seasonal beauty of our garden wildlife pond. One can spend hours studying the light-footed insects that skate across it's surface, and the tadpoles and newts in the depths below. The pond hosts just a few glorious plants, the first a butter-yellow ranunculus. A native species, it doesn't last for long, but right now is delivering a real whack of vibrancy.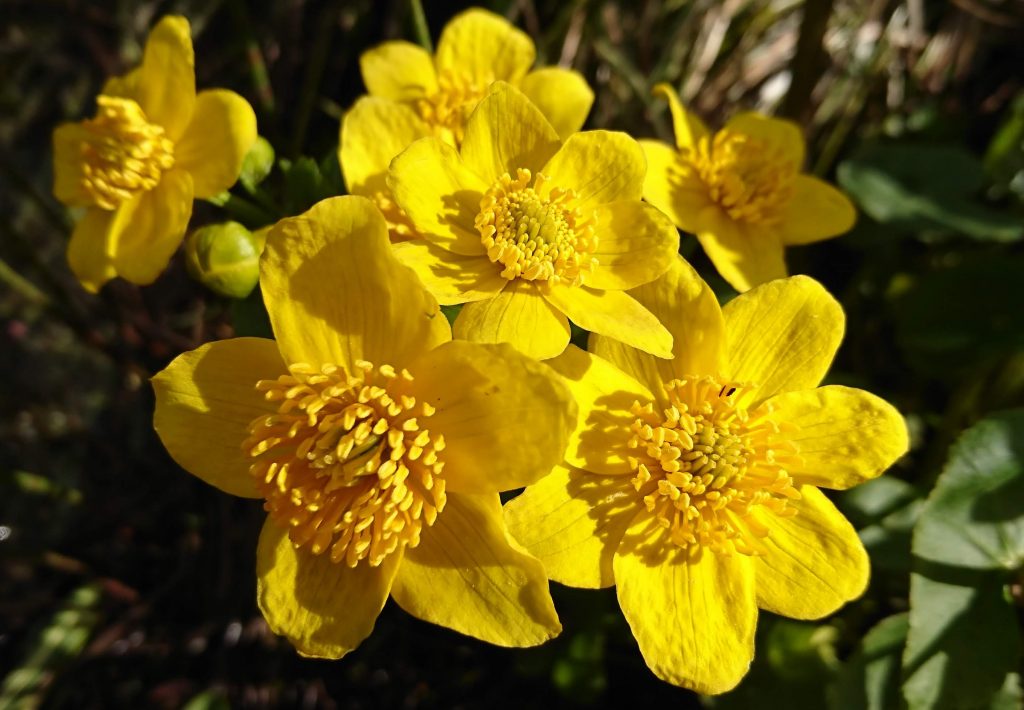 Last, but by no means least is a broader view of the pond with the first of the hostas beginning to come to life in the foreground. These last a long time, as the garden hosts several blackbird and thrush families, that have both learned to harvest slugs and snails straight from the pond. These leaves will hopefully stay whole for months to come.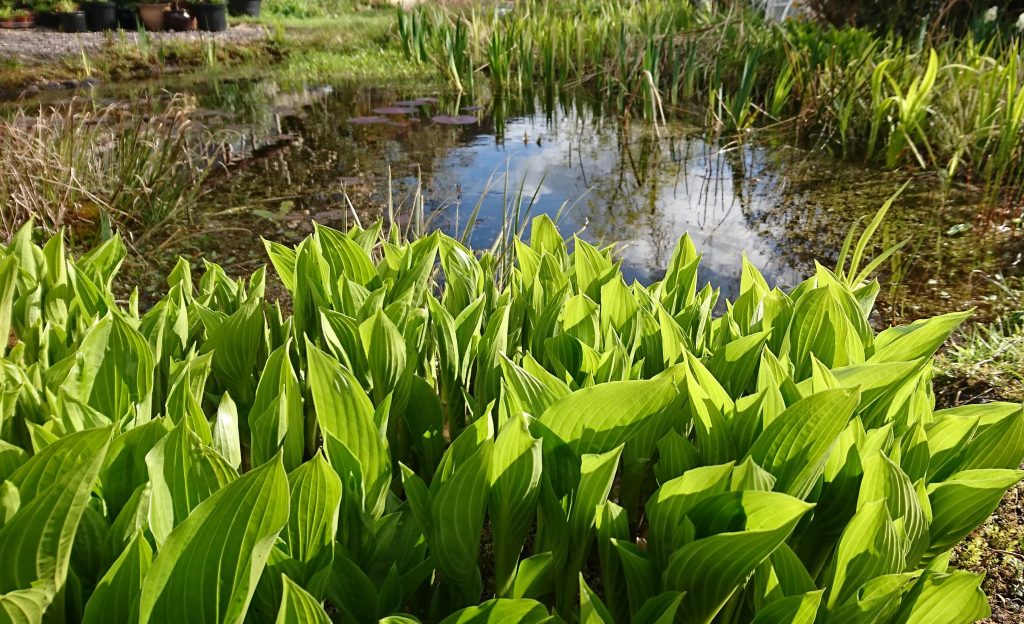 That's my Six for the week. If you like Six on Saturday, do join in, there are lots of contributors on Twitter, and more via the regular blog from #SixonSaturday initiator, the great Propagator himself.