I love the idea of no-mow May, but have always ended up mowing roughly to deliver a bit of order and tidiness. As it's rained every day this May, the lawn remains unmown. To celebrate the lush foliage that is enjoying the deluge, I've gone for a mostly green #SixonSaturday this week.
A favourite spot for me this week has been the greenhouse, so let's start there. I find that its only when one stop to take a pic sometimes that one notices the details. Look at the delicate hairs all over the flower stems: this is my first tomato in flower, Latah, from www.realseeds.co.uk. This is described as a 'sprawling bush' so let's see how it fairs on the greenhouse bench.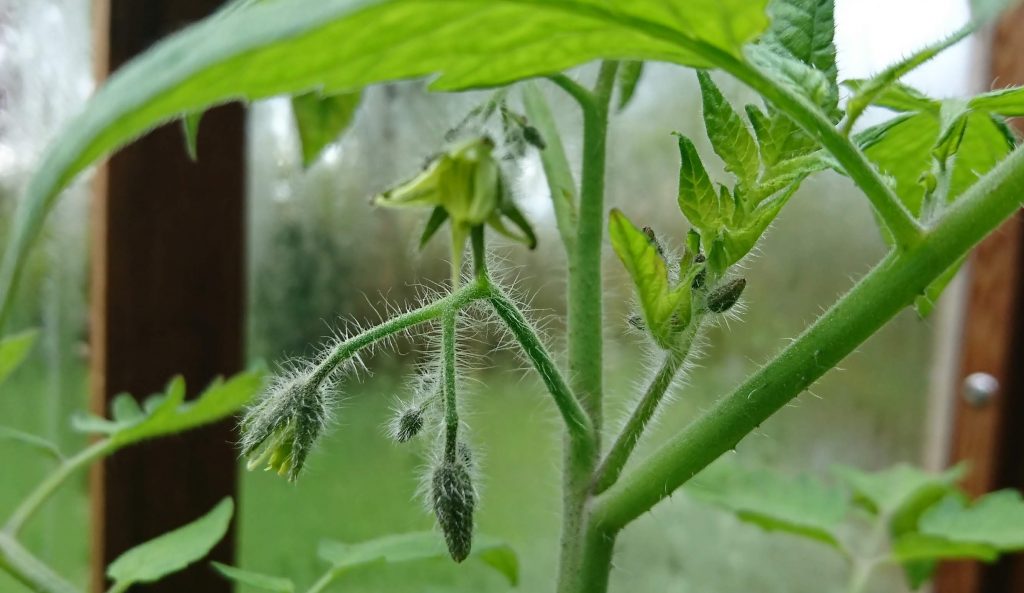 I like to try something new every year. Thanks to obtaining some spare seed from a dear friend, I'm trying dahlia from seed for the first time this year. I'm rather excited by this one. Each leaf is tinged with red, I'm looking forward to see what emerges from this plant later in the year.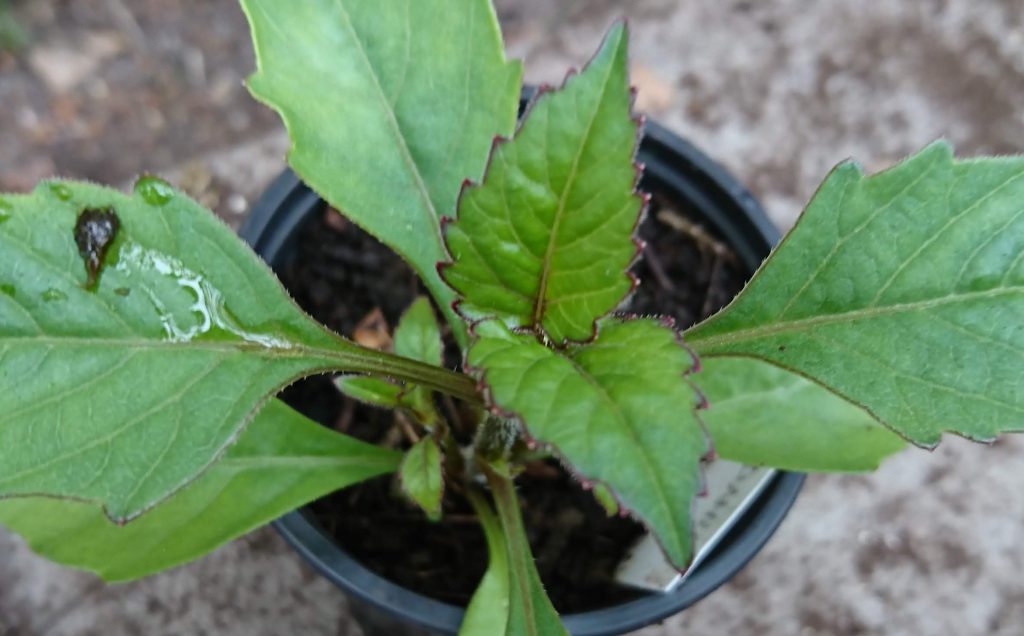 Emerging from the greenhouse and along to the courtyard. Despite the icy winter, the bay tree has made it, and seems to be loving cold wet and windy weather. It has burst into flower.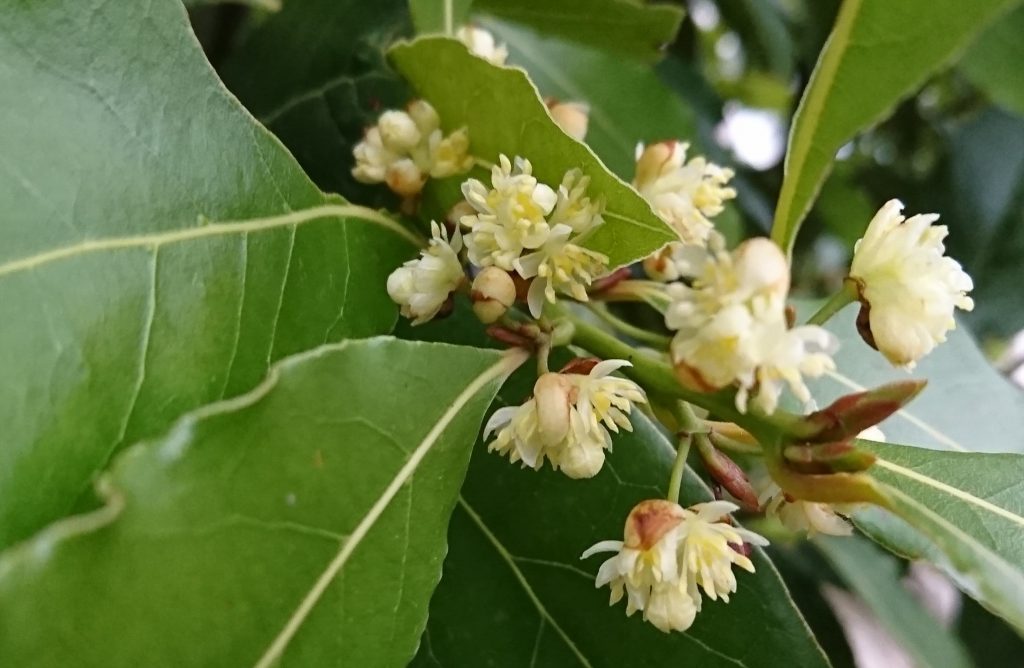 Not quite green yet, a fern is doing the unfurling thing. Nature in all its mathematical beauty. Not quite green, but very nearly. I suspect this is a self-seeded bracken.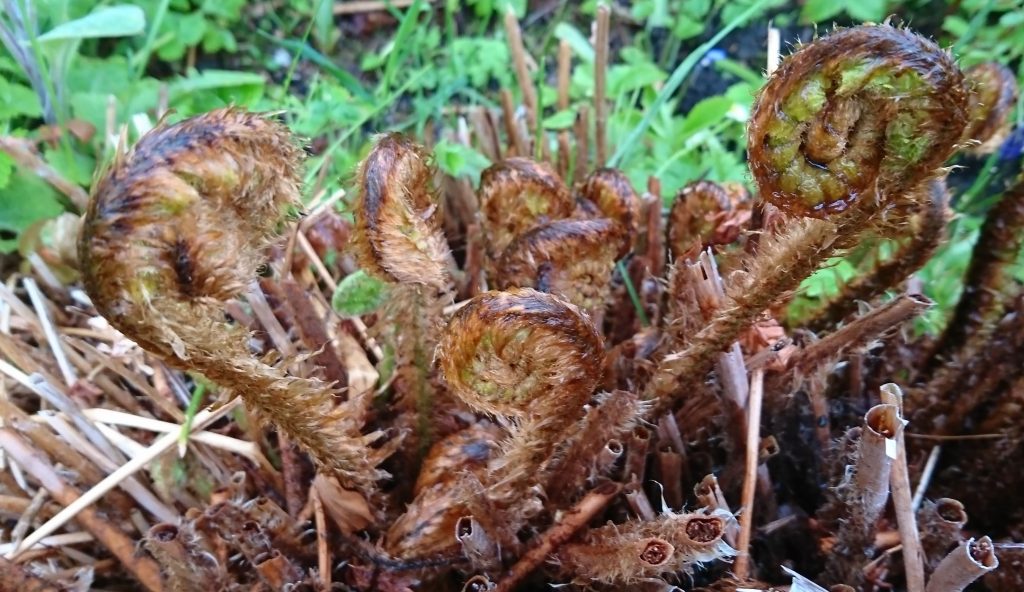 Almost there, almost purple, but in reality, my first aquilegia isn't quite into flower yet. Such promise (at least some have stayed almost upright despite friday's 60 mph winds.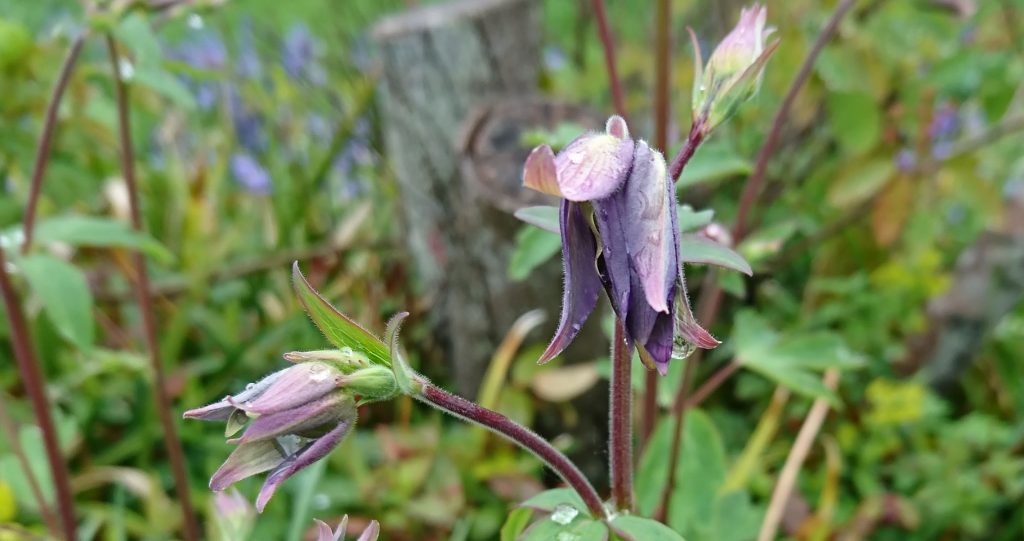 My last choice this week is the perfect plant for a cold rainy spring. Lush and luxurious hosta. Still almost perfect, thanks to a couple of families of thrush, busy tidying up the garden's quota of slugs and snails. What could be a better plant to end this week?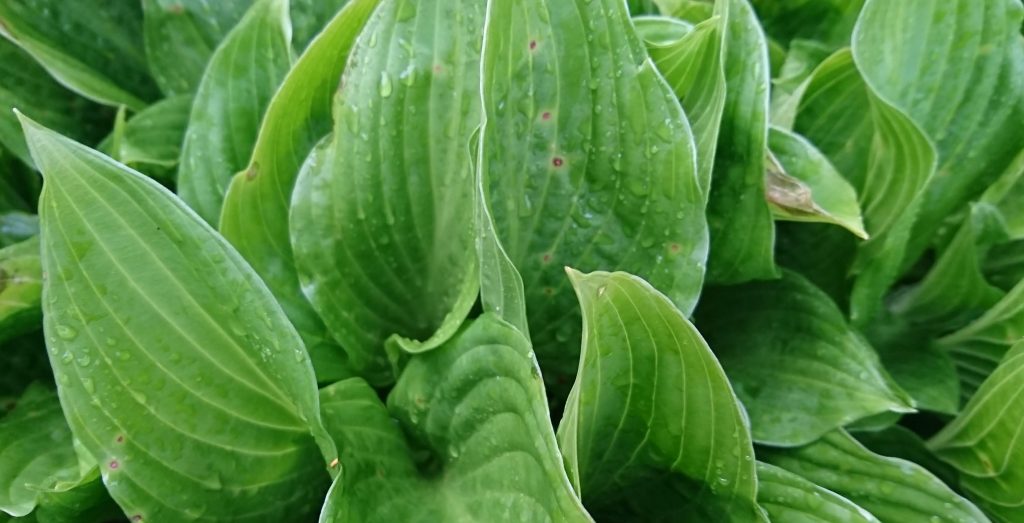 That's my Six for the week. If you like Six on Saturday, do join in, there are lots of contributors on Twitter, and more via the regular blog from #SixonSaturday initiator, the great Propagator himself.