In a stark yet satisfying contrast to last week, I'm writing my #sixonsaturday garden blog on a wonderfully warm summer evening. 9pm, in Fife, and its 22 deg. This kind of summer's evening is full of delicate scent, long-suppressed joy, and just a hint of nervousness that we'll have 3 days of this summer and then it will be gone. To celebrate, my Six this week will focus on some of the hots reds that are showing off this week.
I'm not a huge rose fan, and despite my neglect this summer has really come up roses. They are spectacular this year, including this big blousy red variety. I don't know the name but the scent is gorgeous.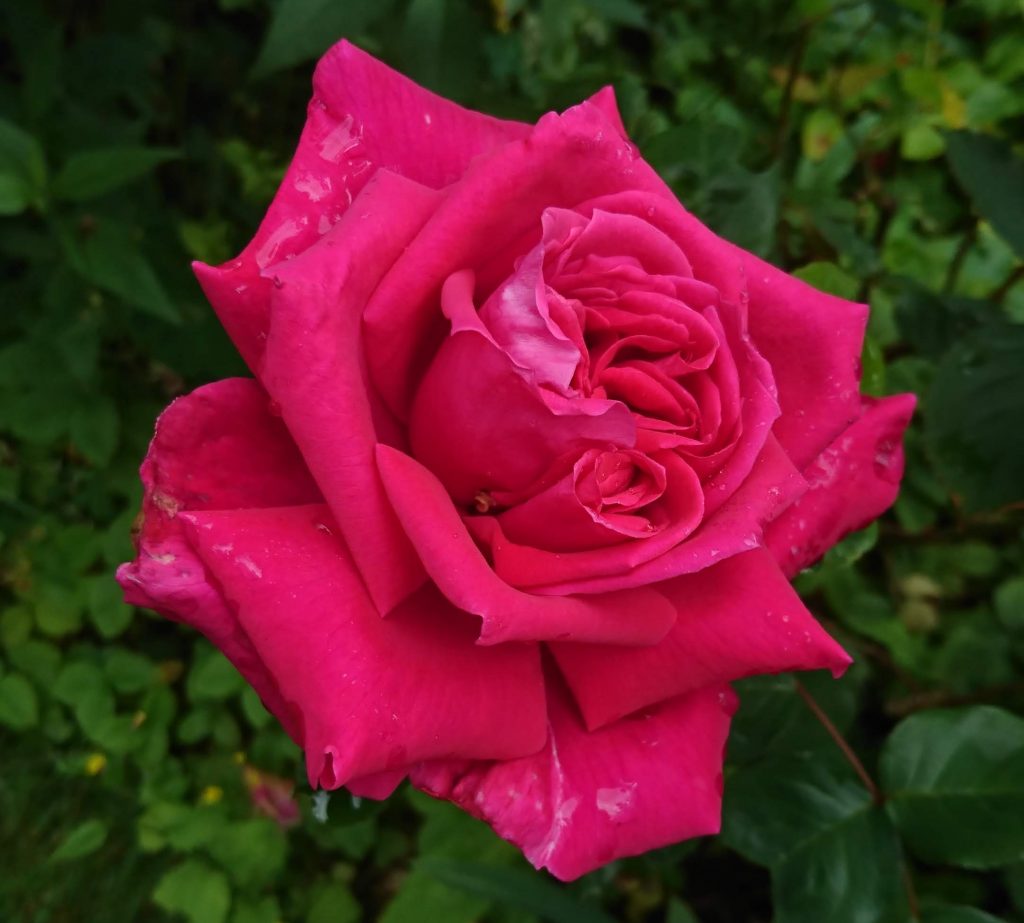 Next is a more dainty proposition by far. Knautia macedonia is shaking her rich blooms in the evening light.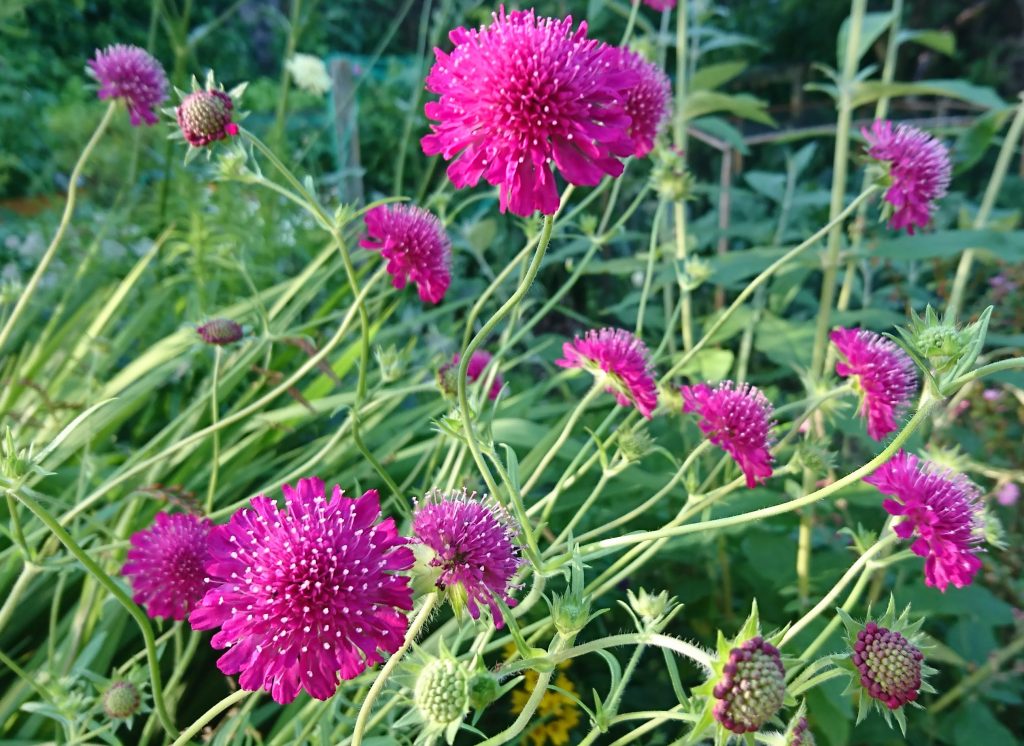 Pelargonia are enjoying the heat of the full sun on the stone courtyard each day. These are on year 3 or 4, I winter them in the greenhouse and they deliver for me each summer.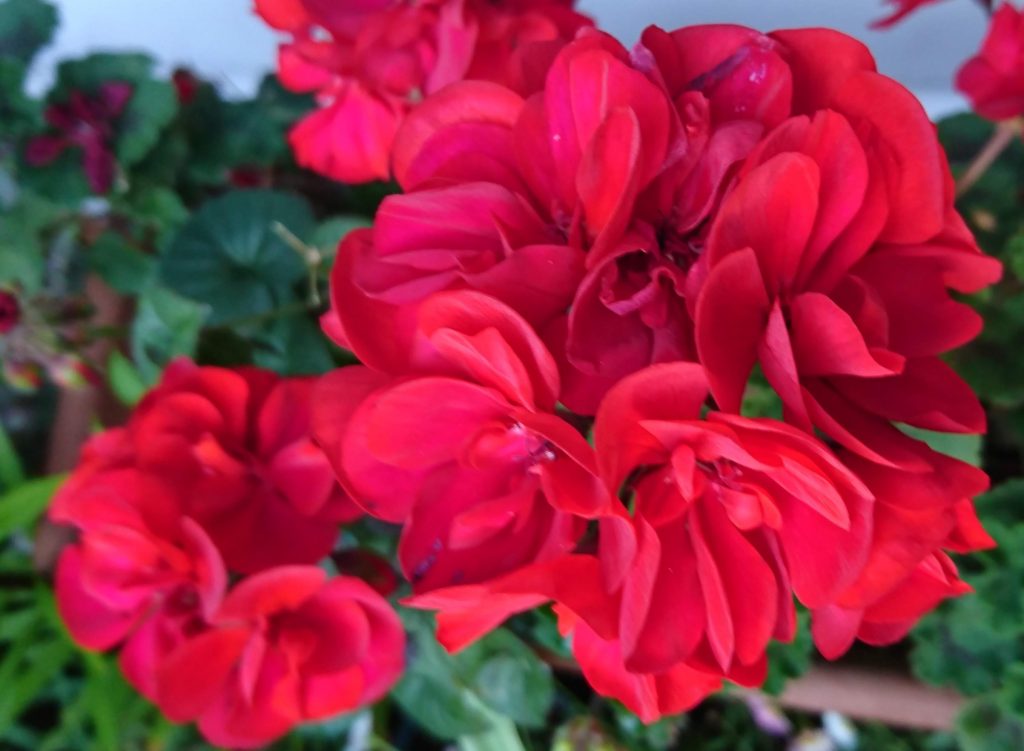 I've been augmenting salads for a week or so now with a range of spicy nasturtiums. This year, a pack of mixed seeds have given quite a few plants with rich red flowers that look and taste stunning in a green salad.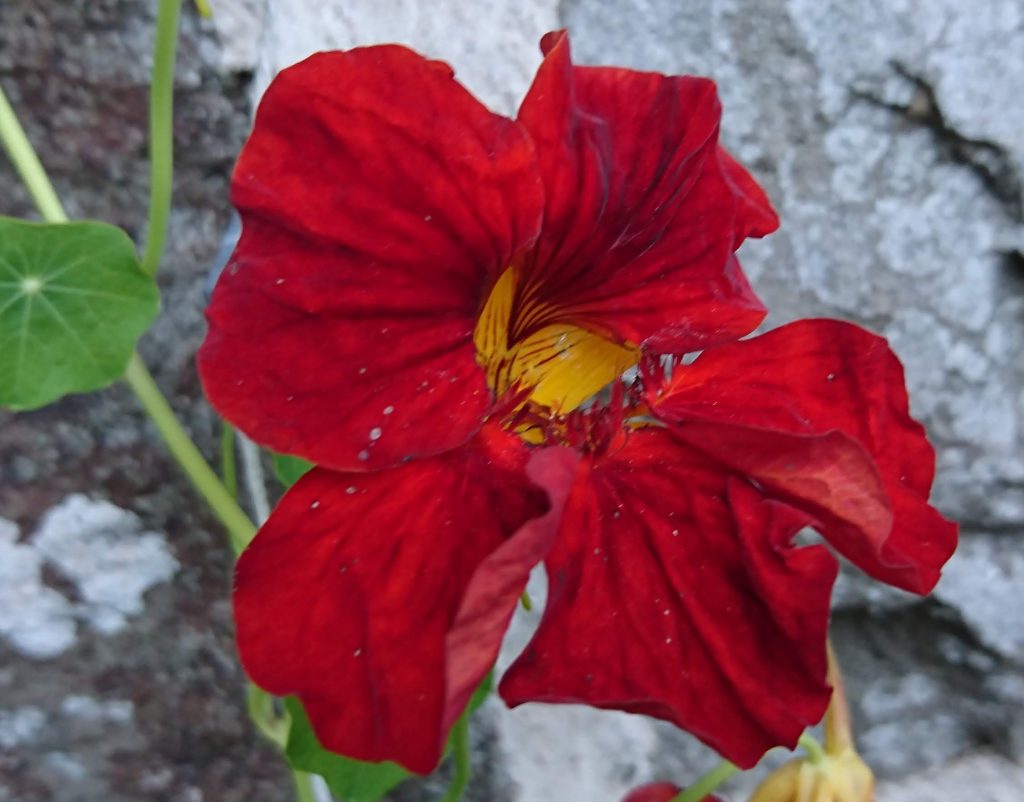 Apart from some slug and snail damage, I'm doing well with dahlia this summer. My new trick is to grow them on in the greenhouse until 30cm tall, or more, before hardening off. This has resulted in stronger, sturdier plants that are flowering earlier than in many years. First, a 'real red'.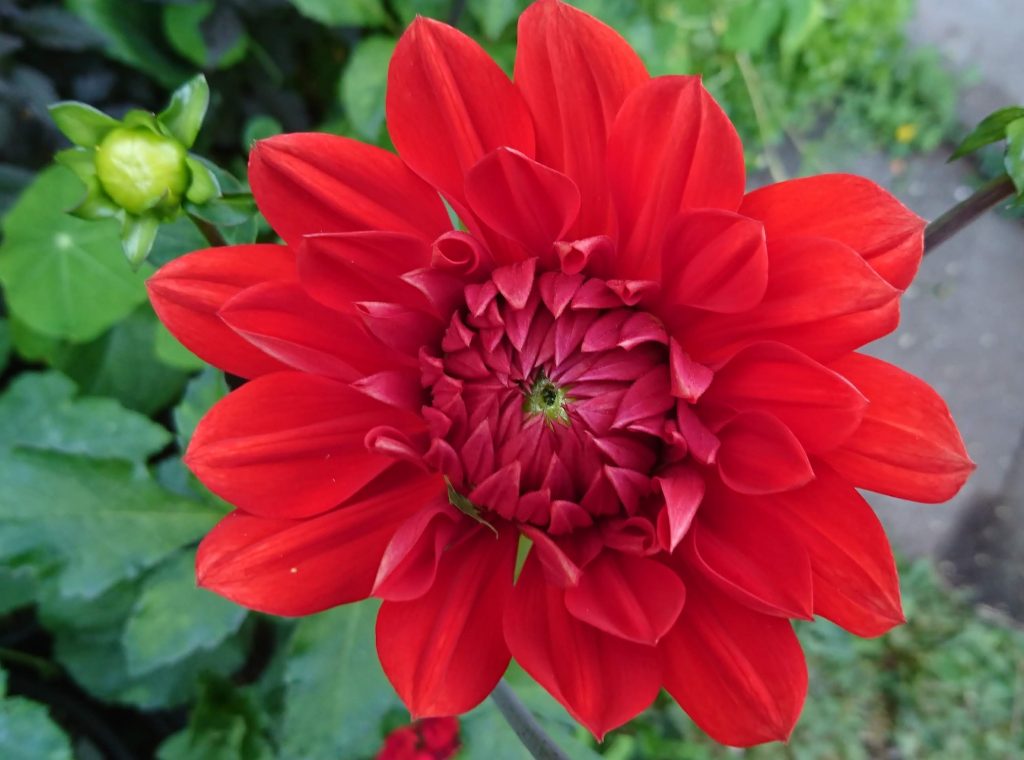 And for my sixth and last bloom of the week, a darker richer, red. That's my #sixonsaturday for the week. I hope your summer is delivering on warmth and garden joy, wherever you are. Don't forget to follow the crowd on twitter and via the web from links to the originator of #SixonSaturday, the Propagator himself.