As we descend into the dark months, I'm taking cheer from the pinky-purple warmth of autumn blooms, and a few summer survivors that are still going. To start, a rather suprising hanger-on, chives having probably their 4th attempt at flowering this year.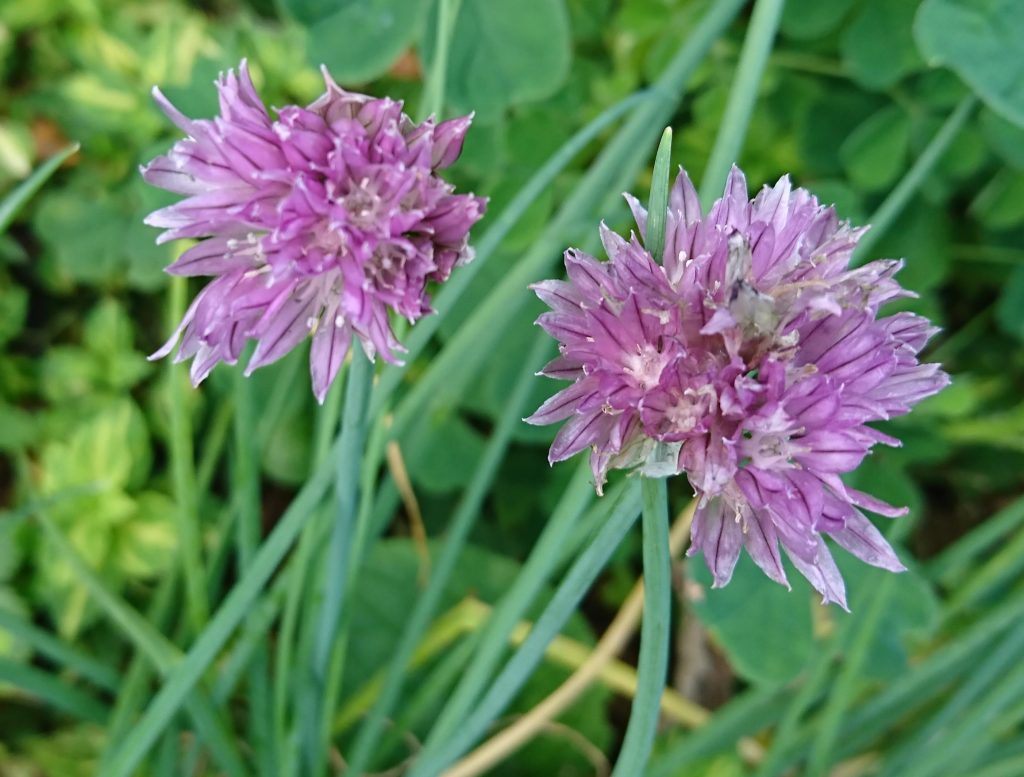 Made slightly bedraggled and tatty by the season (a bit like me), I can't resist showing what is probably the very last flower from the grown-from-seed dahlia. This was the first year I tried growing dahlia from seed. The result has been a bit mixed, but is fun. I'll do it again.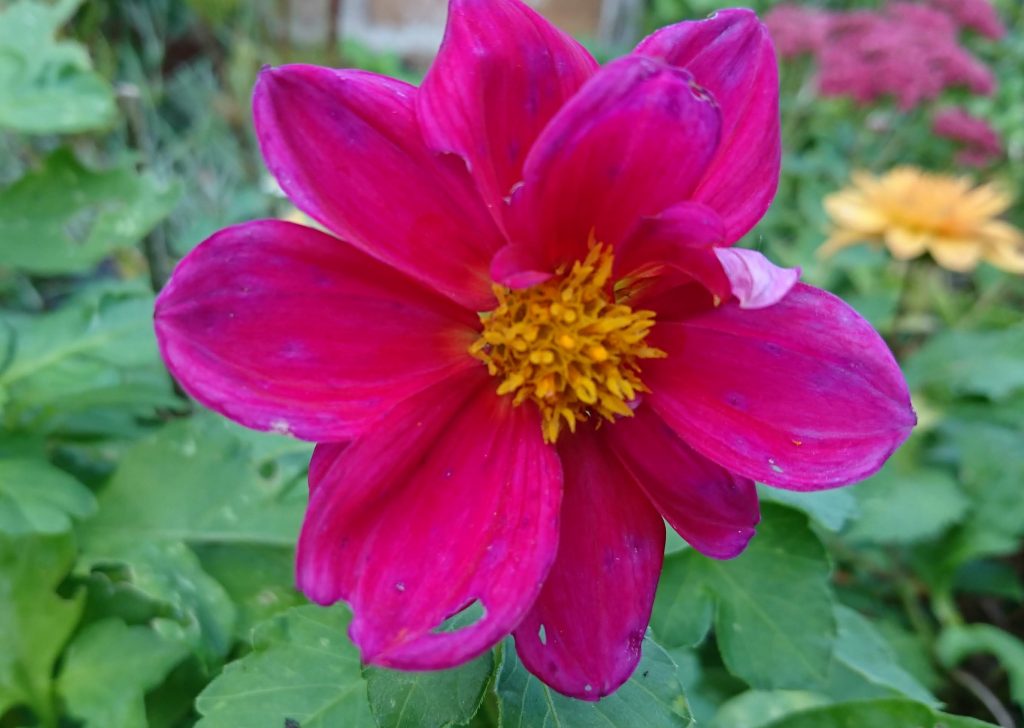 On the more elegant side, I grow several fuschia, not sure how much I like their fussy form. But flowering well into October, their delicacy and detailed beauty does bring joy.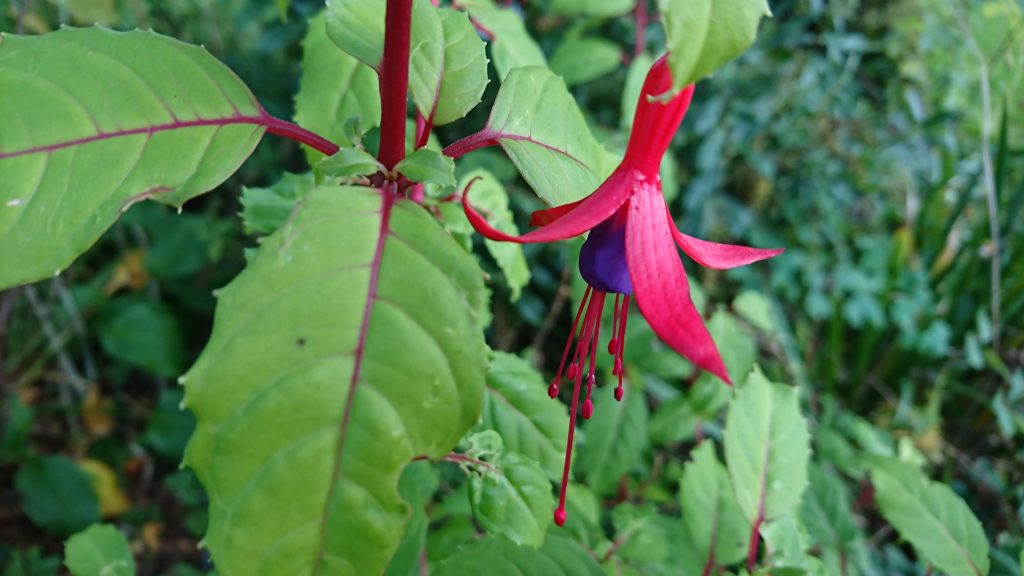 A second summer champion is osteospermum. In my Fife garden, these are grown in pots so that they can be wintered in the greenhouse. The rich purple is set off well by the rich green leaves that are sometimes evergreen.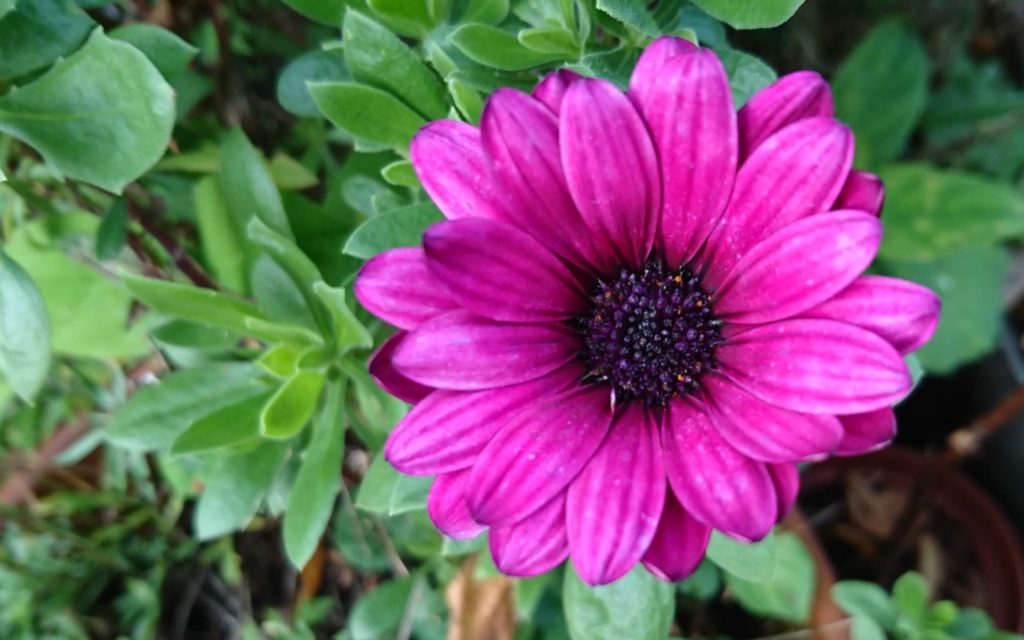 Hesperantha flower for just a few weeks at this time of year, when they come into their own, I always wish I'd got more. They seem to spread very slowly indeed.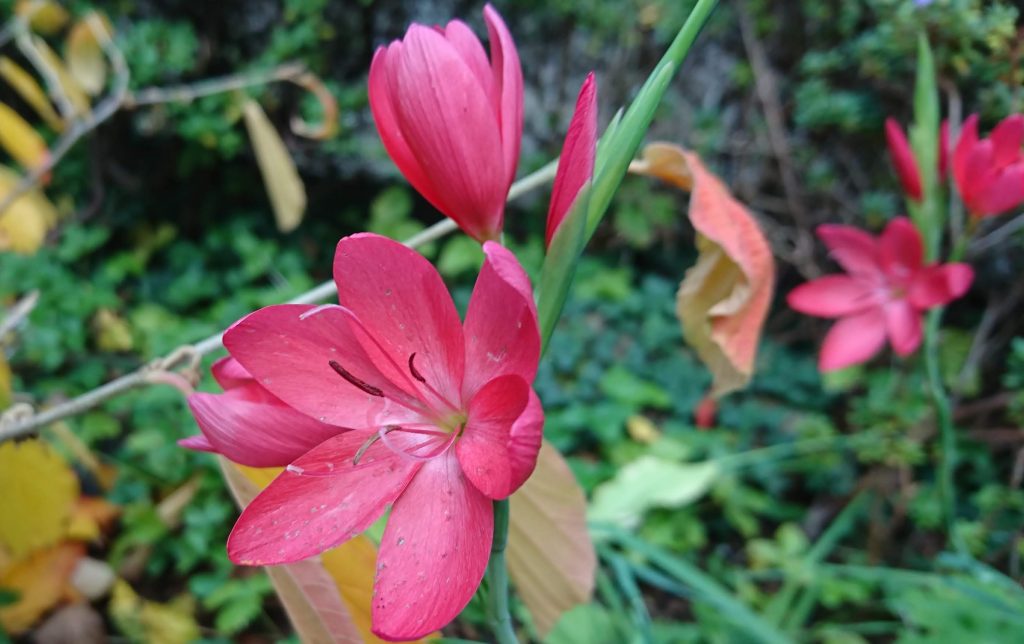 I will finish this week with a stalwart of the season. I wish it hadn't changed it's name, I keep having to look this one up: hylotelephium.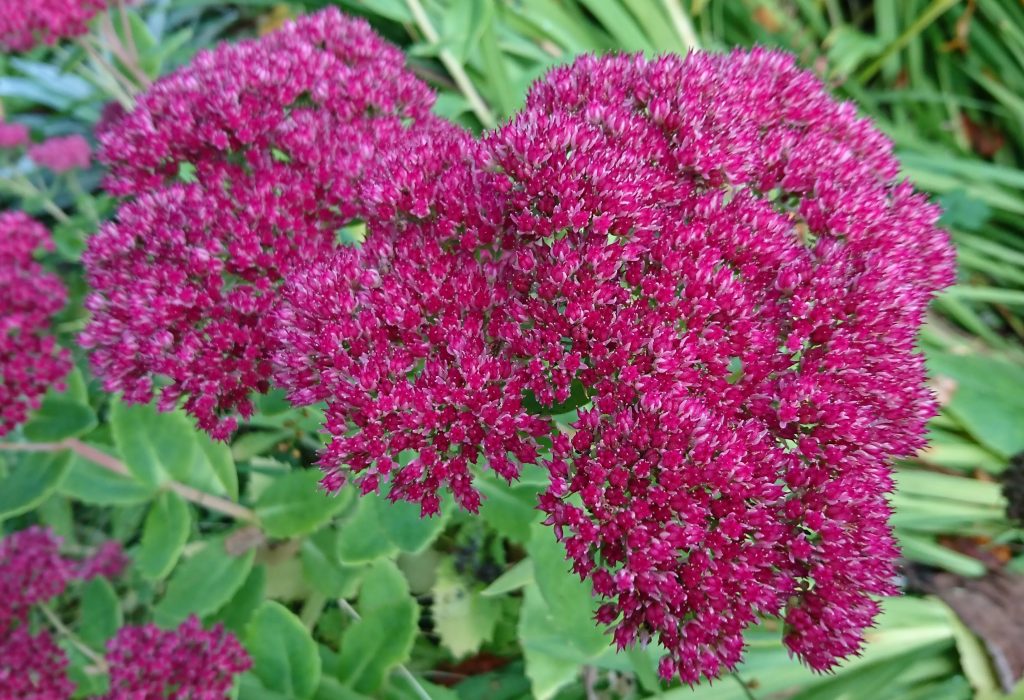 That's my #SixonSaturday this week. Trying to get into the garden on bright weekend days, there's lots to do, though the storms have started. Have a good gardening weekend. Stay safe, keep gardening, and don't forget to follow the crowd on twitter and via the web from links to the originator of #SixonSaturday, the Propagator himself.