In a week when I've had a few days away in the mountains, bathed in the misty chestnut hues of autumn, it was startling to come home to a garden still showing off it's vibrant colours. Here are some of my best reds this week for #SixonSaturday.
In the greenhouse, a few toms and chillis hold on, with most leaves stripped off the bright sun is achieving some ripening. You can't get redder than this.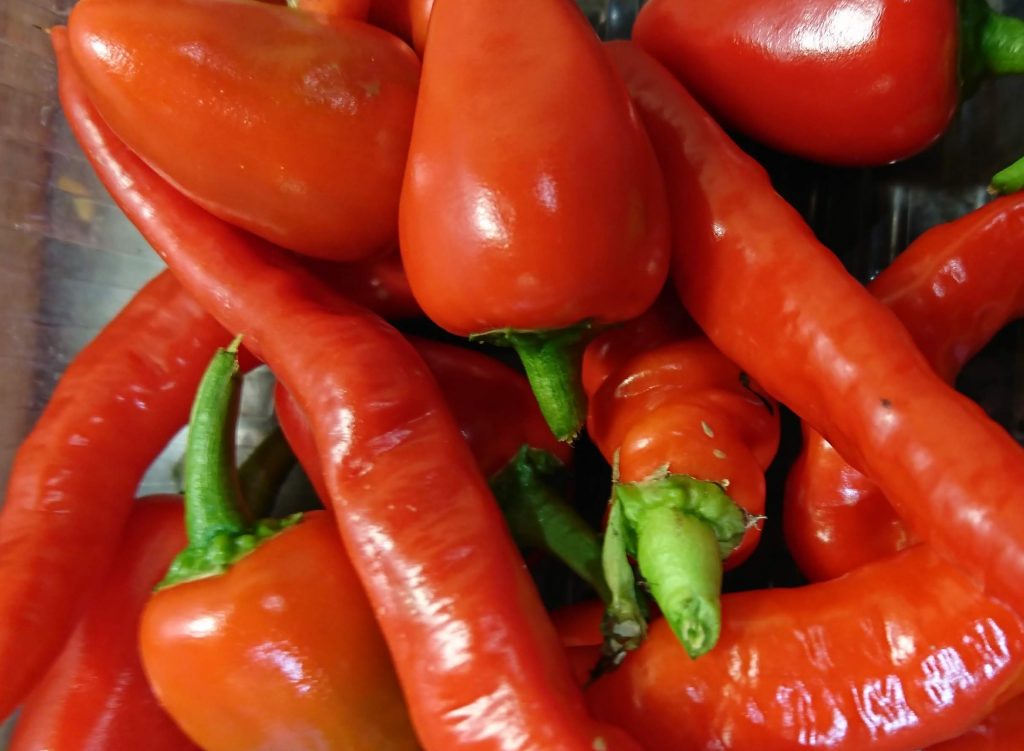 Having dug the last of my potatoes on Friday, one of the veg beds has had its cardboard jacket put on for winter. In the other, there is still much deliciousness, including a favourite patch of rainbow chard, this one's one of the best.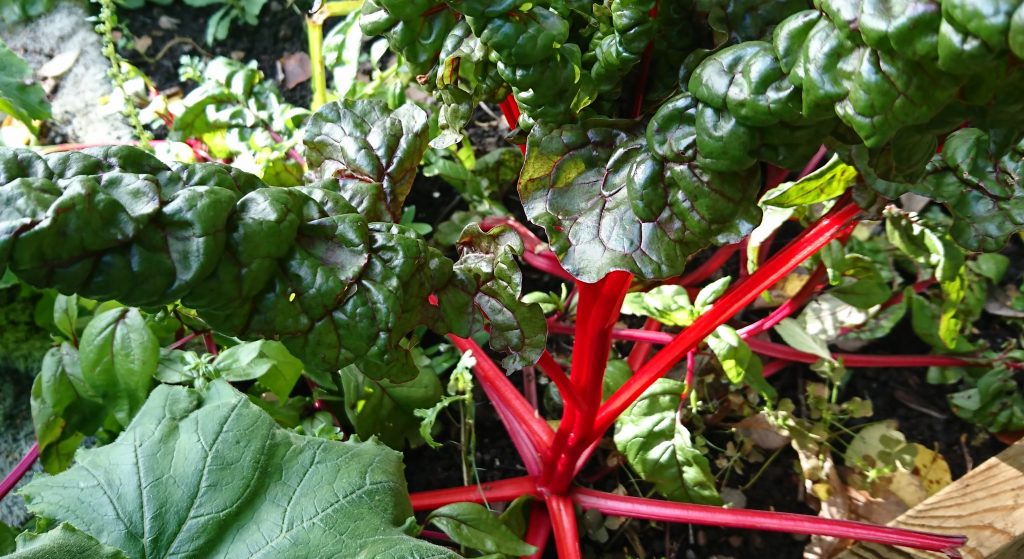 I've grown more and more nasturtiums over the last few years. When the sweetpeas die back, I have these in the same pot and they grow up and over the drying sweetpea stems. This year it looks like they will make it until November. A new mix this year has thrown up some extra-red flowers.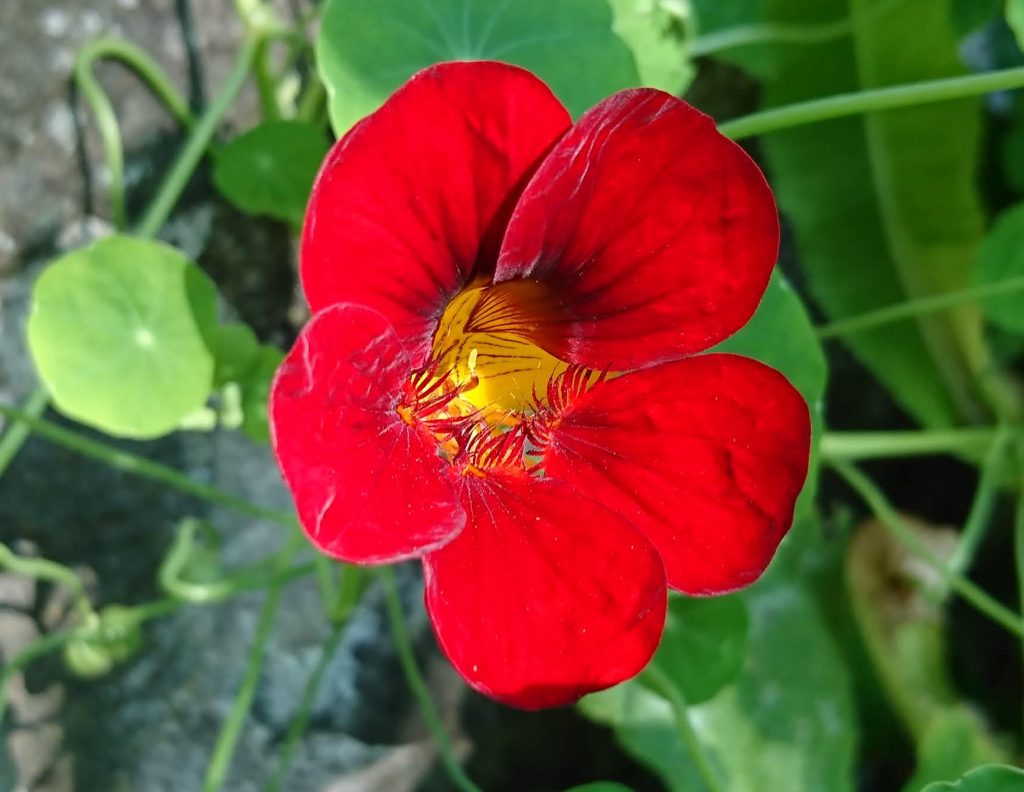 Despite a major sulking period in the middle of a wet spell in August, what appeared to be a poor showing from autumn raspberries turned out to merely be a delay. The fruit are huge, shiny, juicy, and starting to fill my freezer. I can feel some jam-making coming on soon.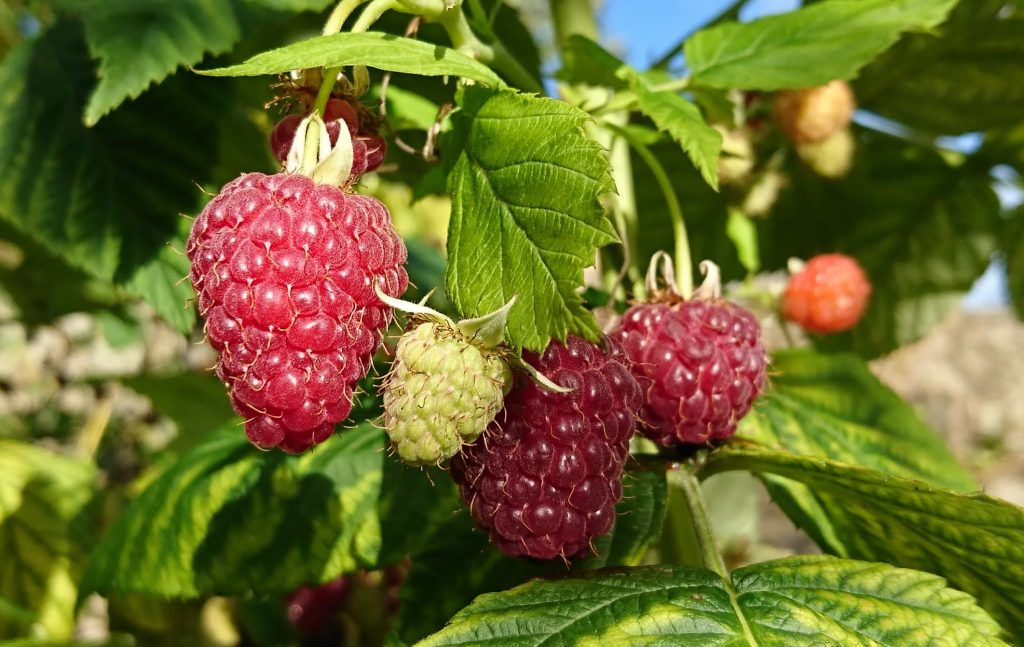 There are some plants that sit in the middle of the border looking boring all year, then they do this: smokebush doing its rich smoky purply-red thing.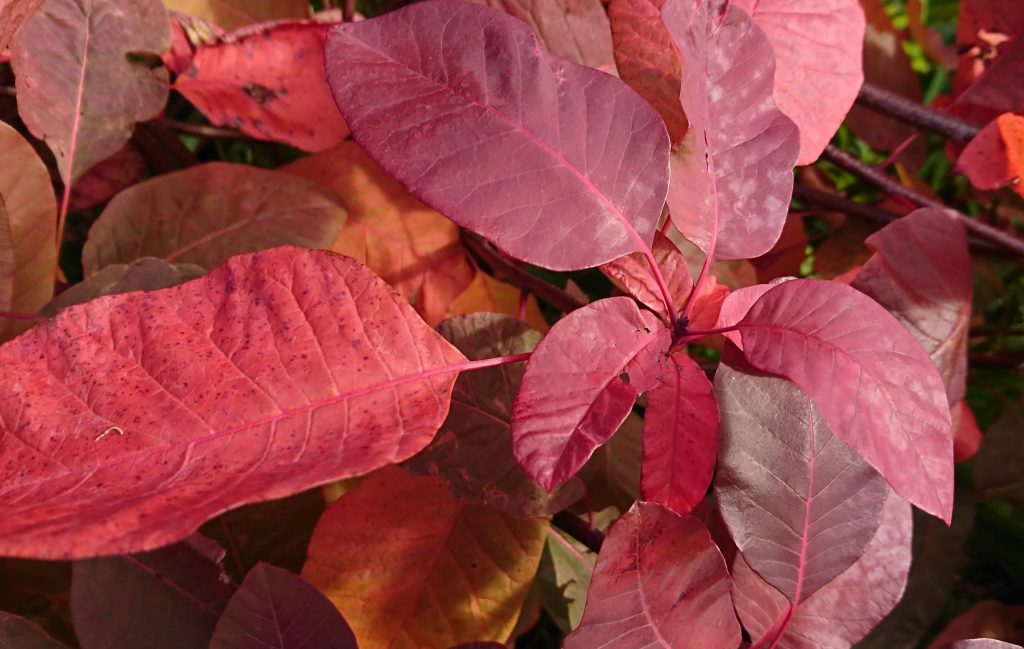 And last, but by very no means least, I'll try to keep adding a dahlia into my six until they have all finished….will this be the last week? Has got to be one of my favourite flowers of all this year.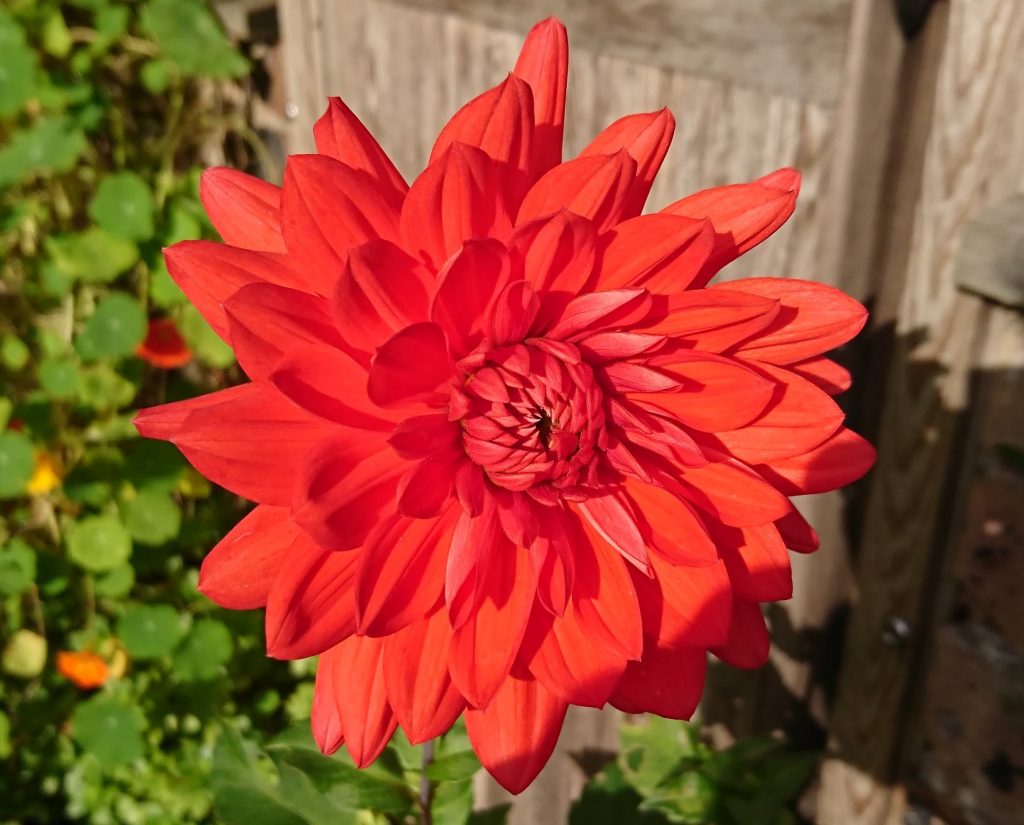 That's my passionate red #SixonSaturday for another week, hope you enjoyed the view. Stay safe, keep yourself and others safe by wearing a mask, and don't forget to follow the crowd on twitter and via the web from links to the originator of #SixonSaturday, the Propagator himself.