My first #SixonSaturday of the year is a little late as a software glitch wiped all trace of the blog I'd prepared on 31st…ah well, start a new year afresh. This week, I'm making the most of the crazy mild weather to show some late garden activity, and some early. First this week, hypericum is still looking green and lush and showing off it's red berries.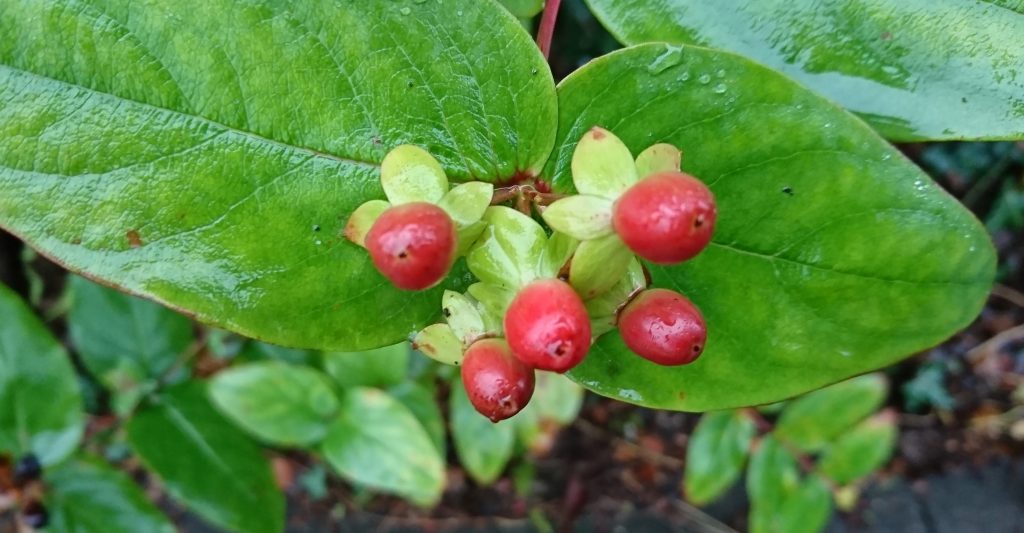 I can't remember a January with ferns still standing, but here we have one. I'm sure the January frosts will take it at some point, but for now, the colour blend from green to yellow and brown is working for me.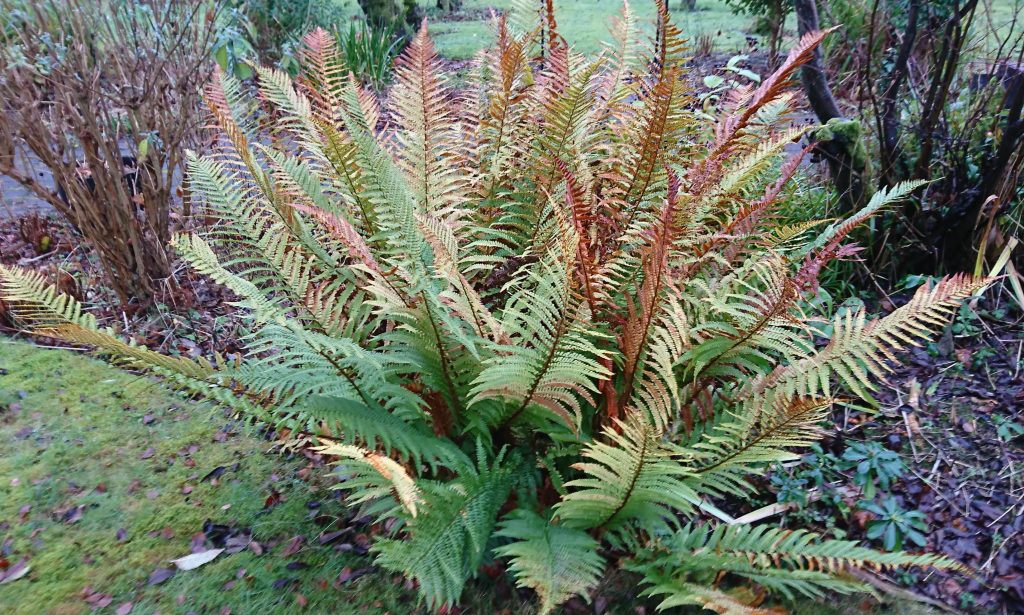 Perhaps a bit more seasonal, an array of tall grasses near the pond look good with fresh raindrops clothing them.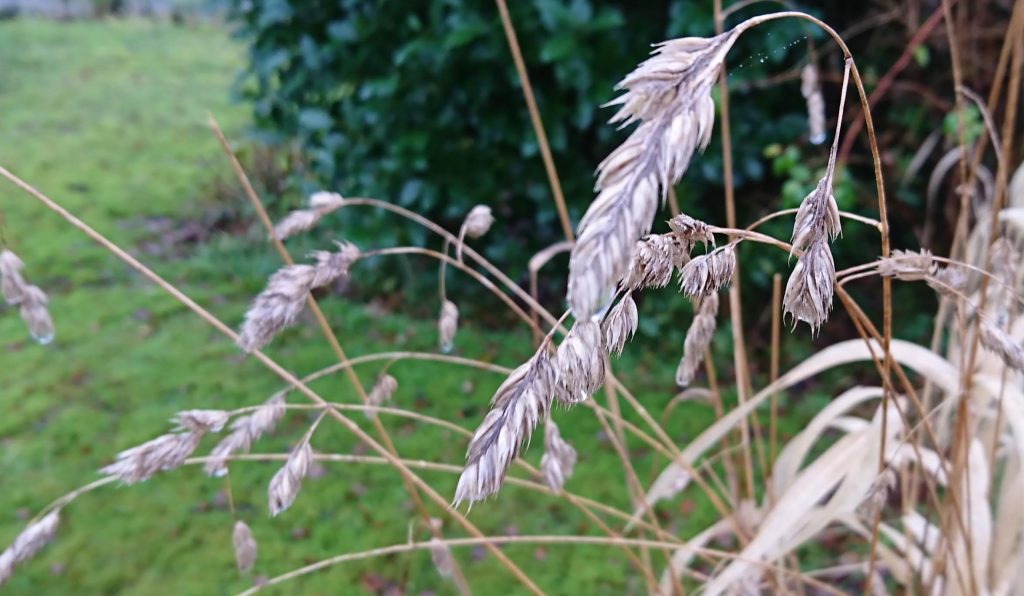 And now for new growth. A mild winter so far, and wet, provides optimal conditions for the lawn to grow a thick carpet of moss. The lawn is far too big to worry about ridding the place of moss, so we enjoy a springy green carpet for most of the year. Looks lush just now.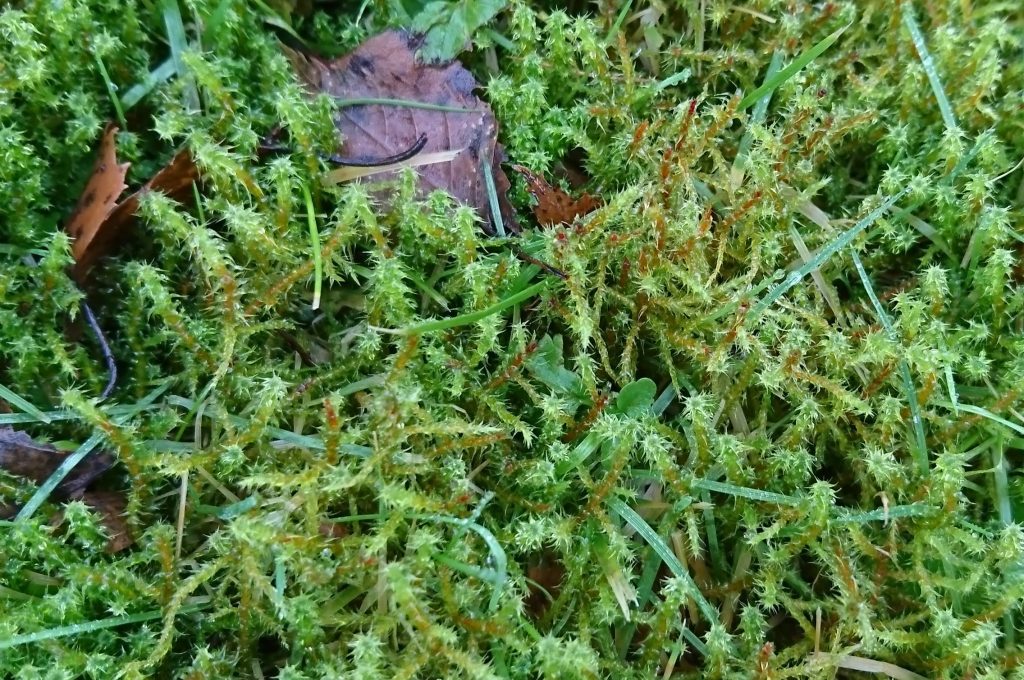 January is alwasy good for hellebore and the first few are pushing their flowers out cheerfully. I look forward to seeing more soon (though may need to clear the beds more to find them all).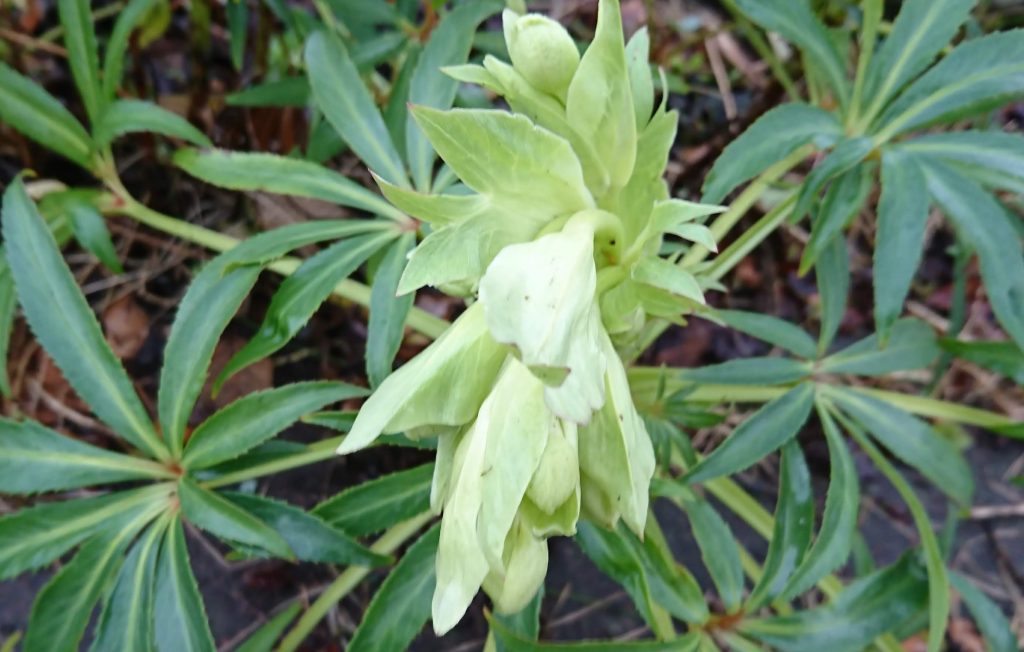 Last…….something that should not be happening, a cute mini primula is going for it, pushing out a ring of flowers and another set of buds. A good omen for 2022? let's hope so.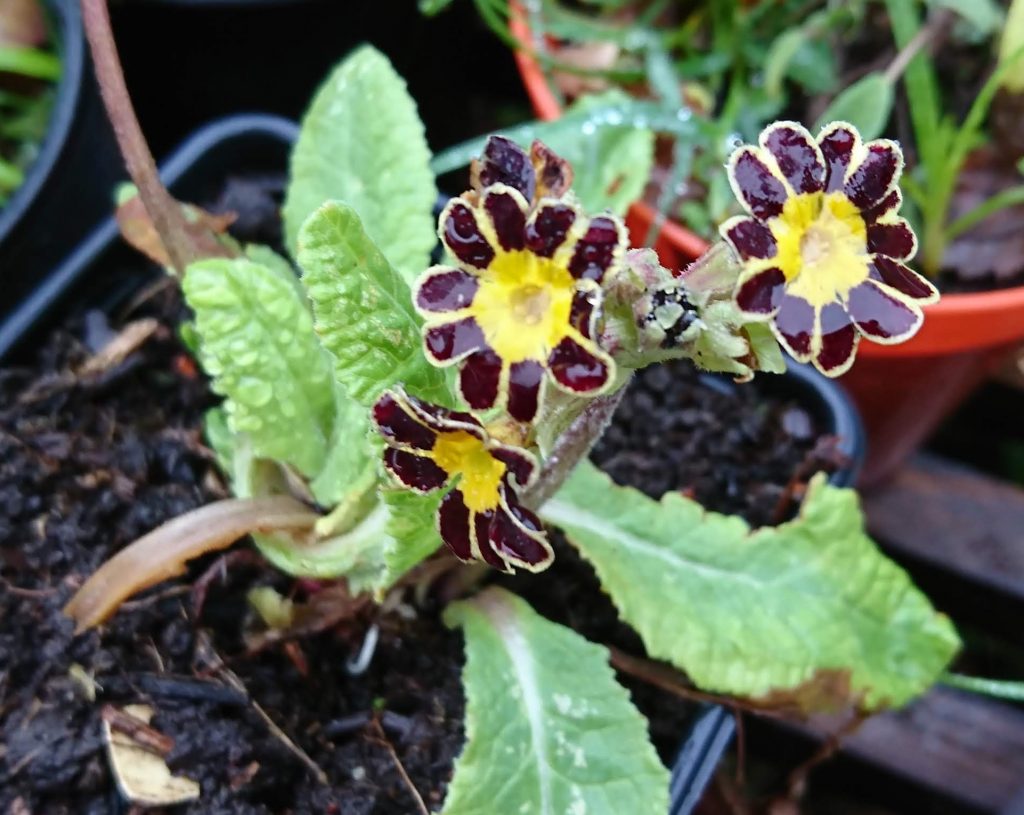 That's it for me this week. Happy New Year. Wishing you all lush growth and lots of colour. Don't forget to follow the crowd on twitter and via the web from links to the originator of #SixonSaturday, the Propagator himself.