Looking for genuine interest and enthusiasm in the garden in the first weeks of the year can be tough, but it was worth the effort this week…here are 6 promising things from the garden for our second January #SixonSaturday. The former Xmas-tree looks sad now, it was a great tree this year, a lovely cone shape, held its needles well. But all is not lost, it is awaiting it's fate, soon to be chopped up and stored in a spare corner to be next winter's ericaceous mulch (once I've spread this years and have some spare bags!).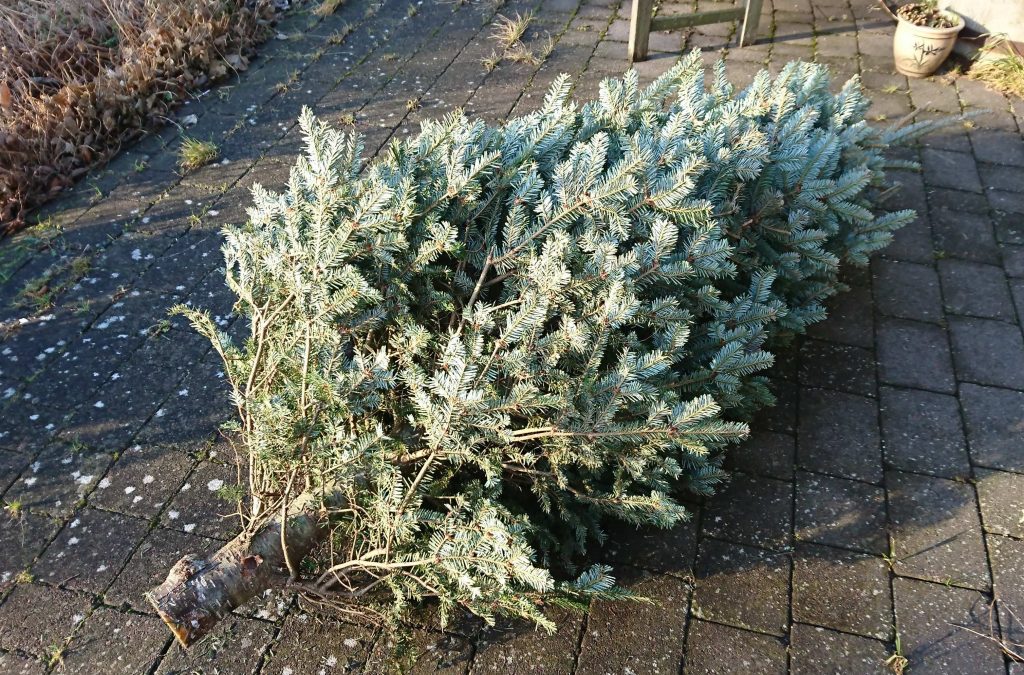 Winter planting….a few tiny pansies didn't take off in late Autumn, but here they come, and will be hastened in their journey by sitting on a south-facing step in the sunshine. A bit ragged, perhaps slightly nibbled, this is the start of many blooms to come.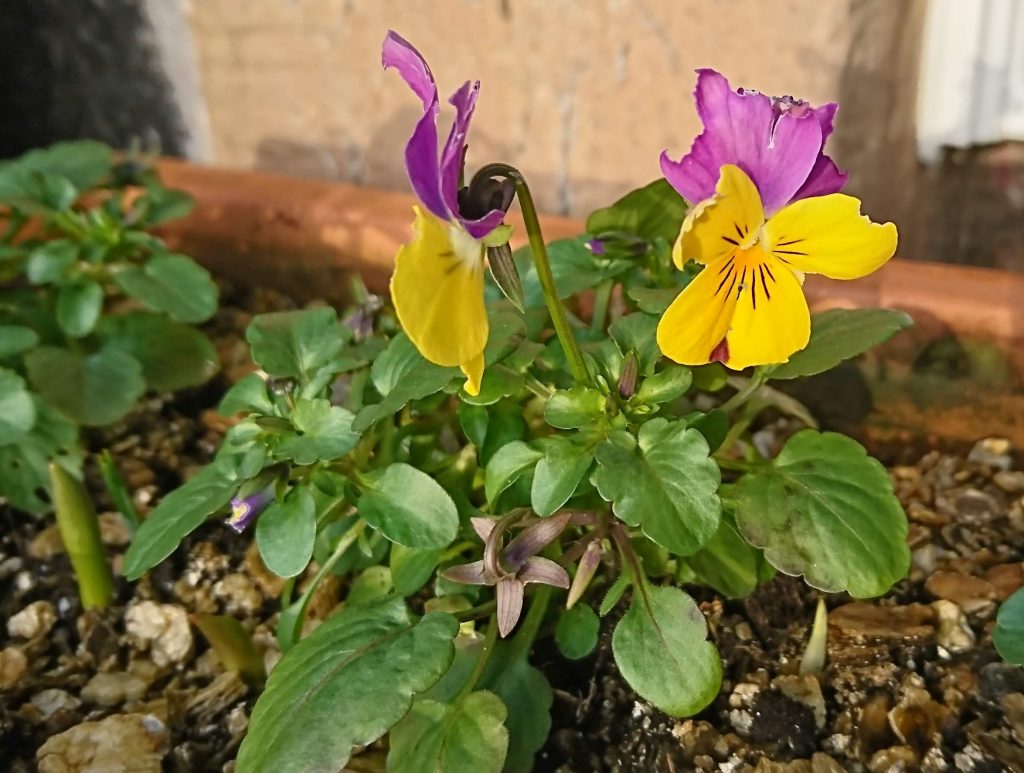 In the greenhouse, a few winter edibles have shivered through the dark nights and now (thankfully) freezing days. With the morning light behind it, a red chard leaf looks luscious and luminous, maybe another month before it joins us for dinner.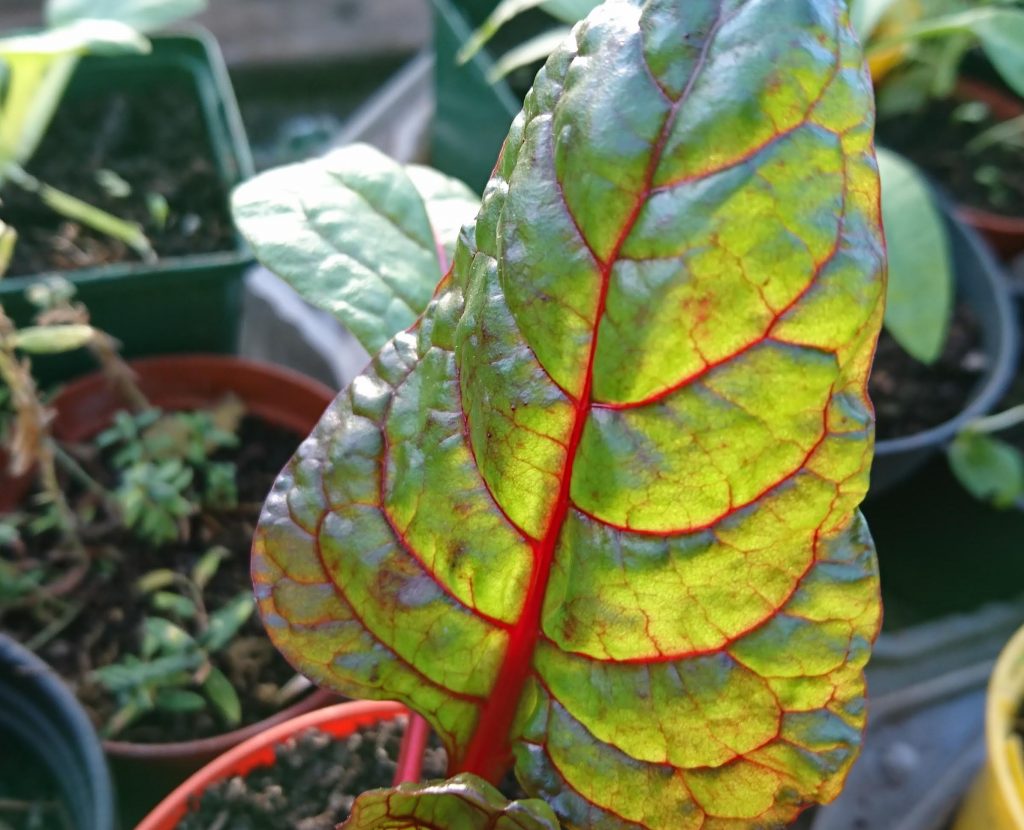 There is promise too, in the soft and fluffy buds of a stellata magnolia. A slow growing shrub, worth the wait, as it is well established now, will produce a flush of flower in February.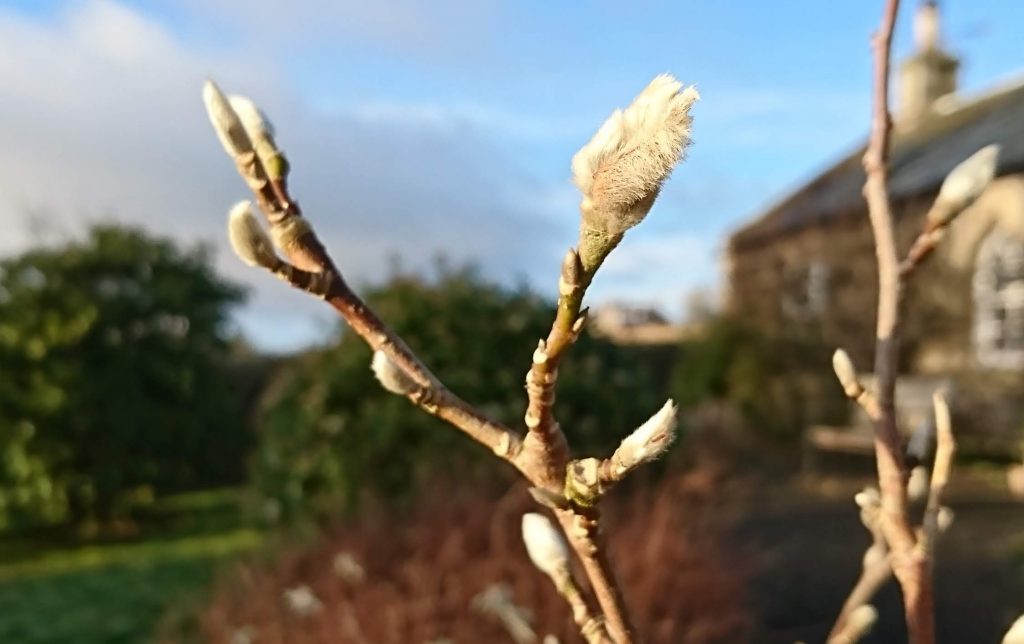 This week's prize for most surprising garden find are little clusters of flowers on a rather scraggy ceanothus. This one likes it hot, so not sure how long the flowers will last with a -3 deg C night predicted.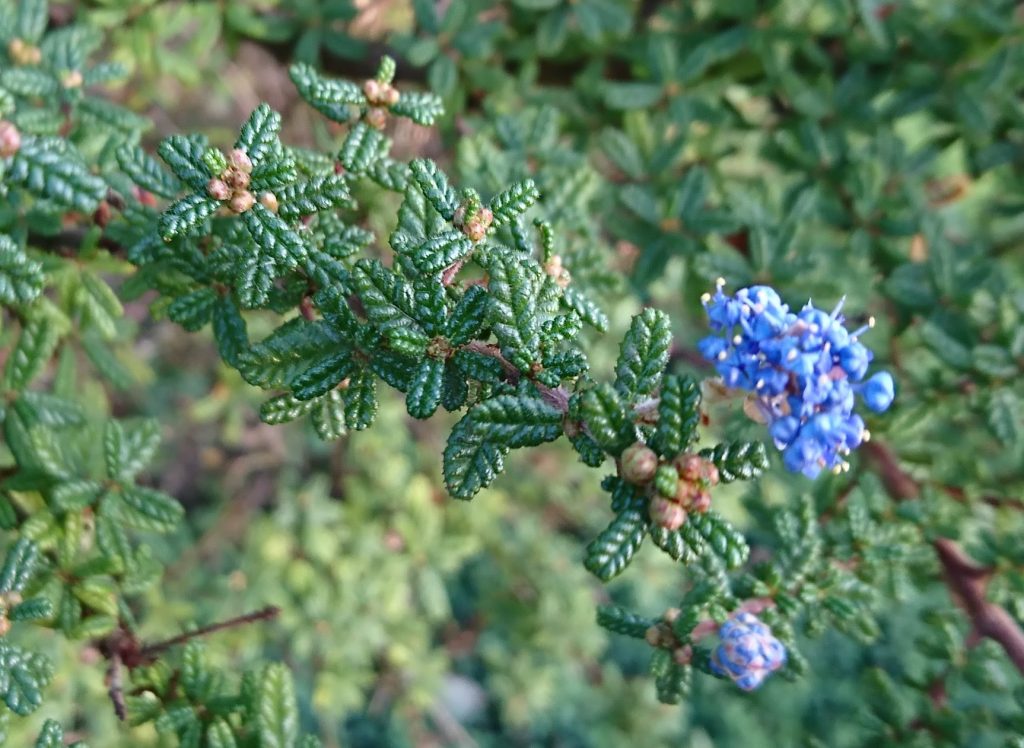 Last but not least this week, it's worth looking up too, to see how lovely hazel catkins look, when set against a cold blue winter sky.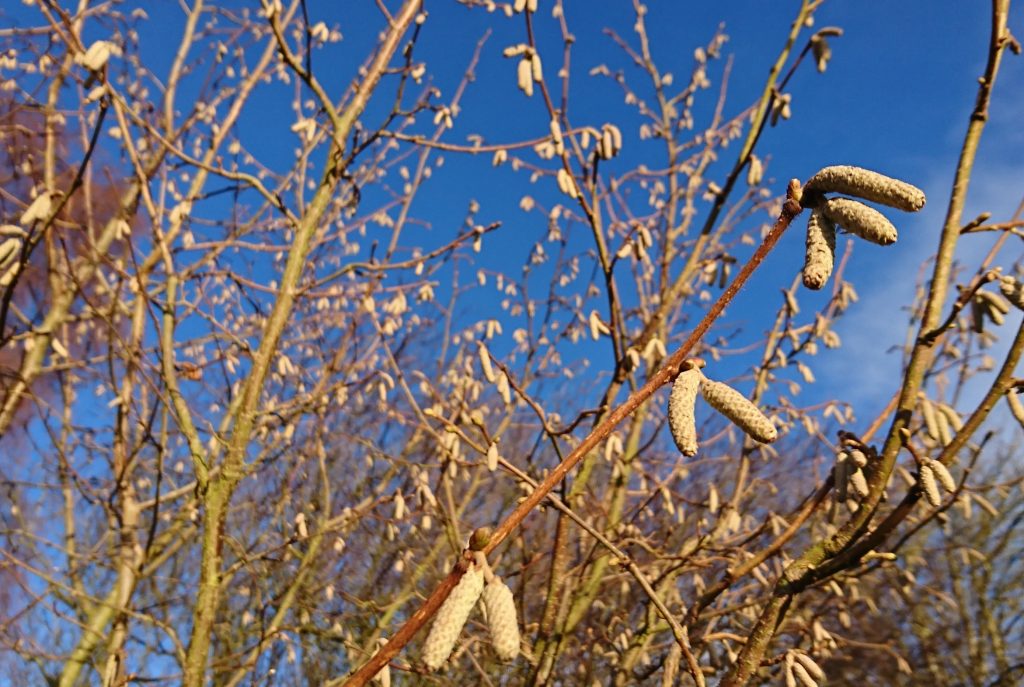 That's my #SixonSaturday this week. Chin-up folks, lots of us feel a bit limp and sad in January, take some time to explore what's around you in the garden. Don't forget to follow the crowd on twitter and via the web from links to the originator of #SixonSaturday, the Propagator himself.