I love the light nights around midsummer, walks in the evening, sitting outside for drinks. This year is a bit subdued as Covid finally came to the house: my partner is positive and needs his feverish brow mopping regularly. So, haven't been out much. But that's left lots of time for the garden. And I'm celebrating a midsummer #SixonSaturday by focusing on red flowers this week.
We'll kick off with the cheerful window boxes of geranium in the courtyard house entrance. It can be a very hot and dry location, these plants seem to love that.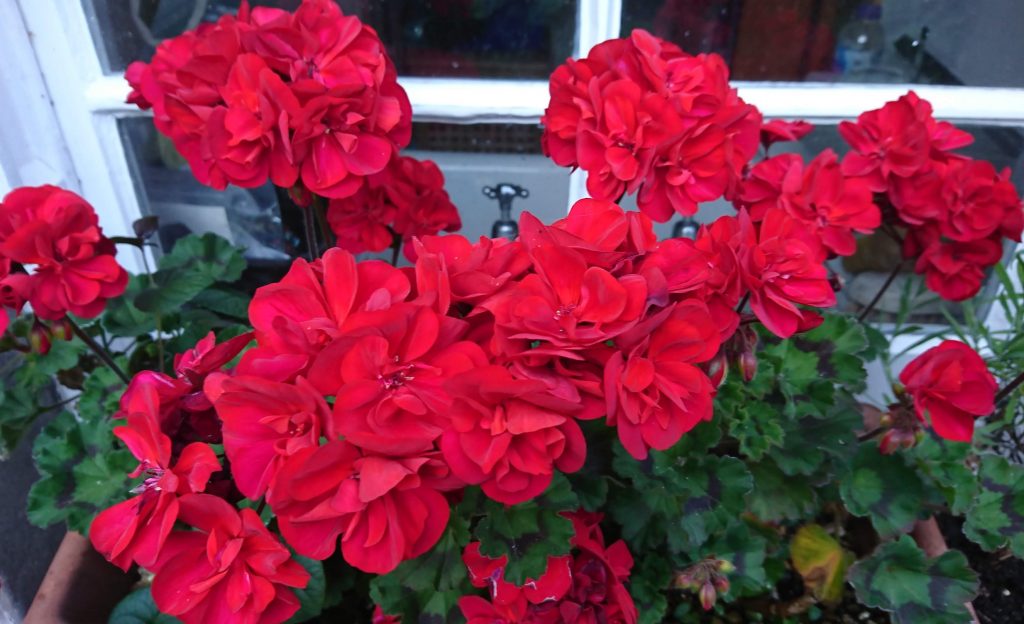 I supposed one could argue this rose is close to pink, but it's such a lovely rose (with a superb fragrance) that I wanted to include it.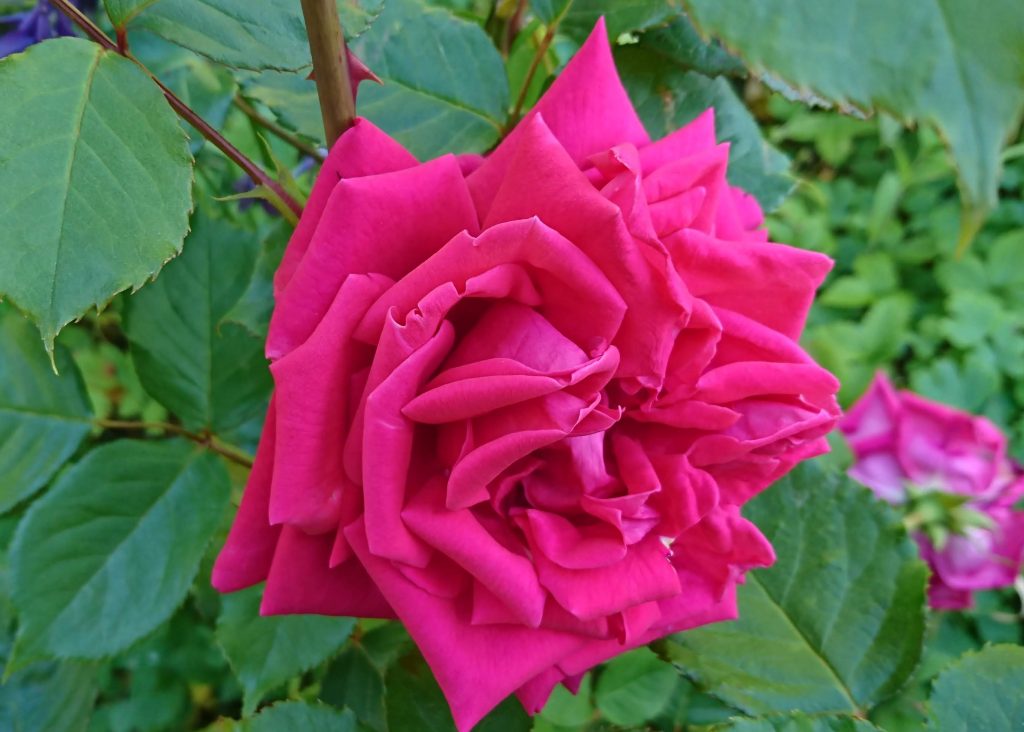 It seems rare, to me at least, to find a red shade loving plant. Here's the one I love: astrantia.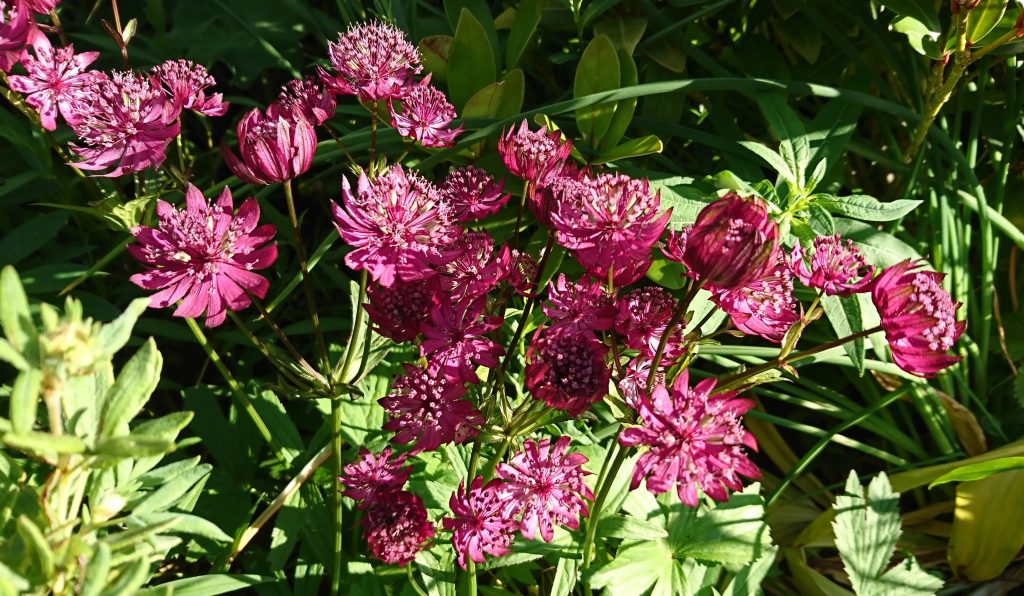 I like to pick up bulbs, quorms, etc while visiting garden shows. I remember that these lilies came from the Malvern RHS show, spring 2019. Wow.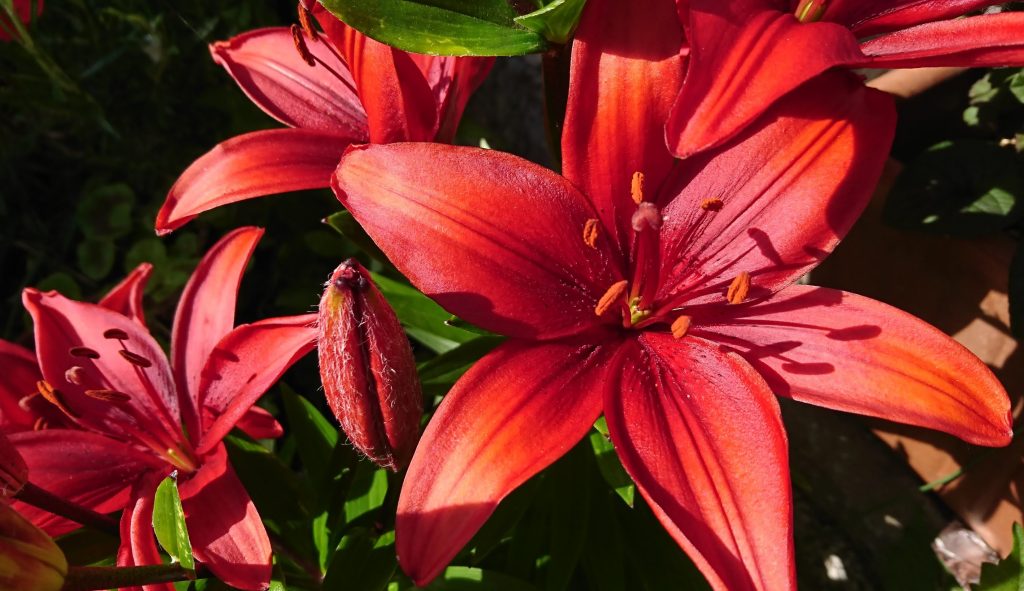 One or two of the garden beds are south facing, with poor soil, and stone walls behind: it gets hot and dry, even in Scotland. thus making a fine spot for valerian to grow.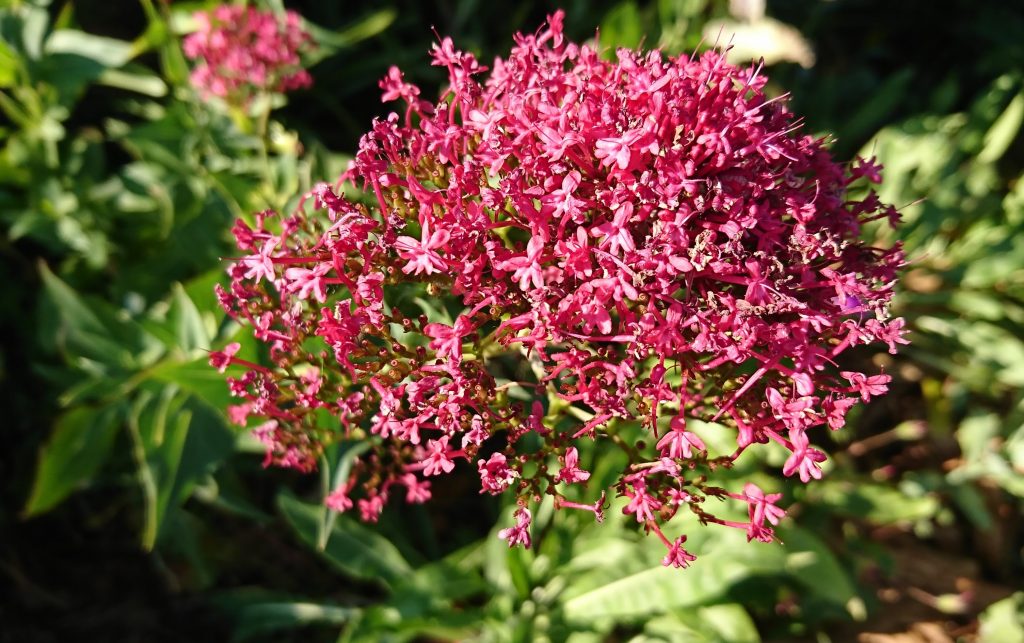 Last, but very much my favourite flower this week, is the first of the dahlia. What a rich red, handful of joy.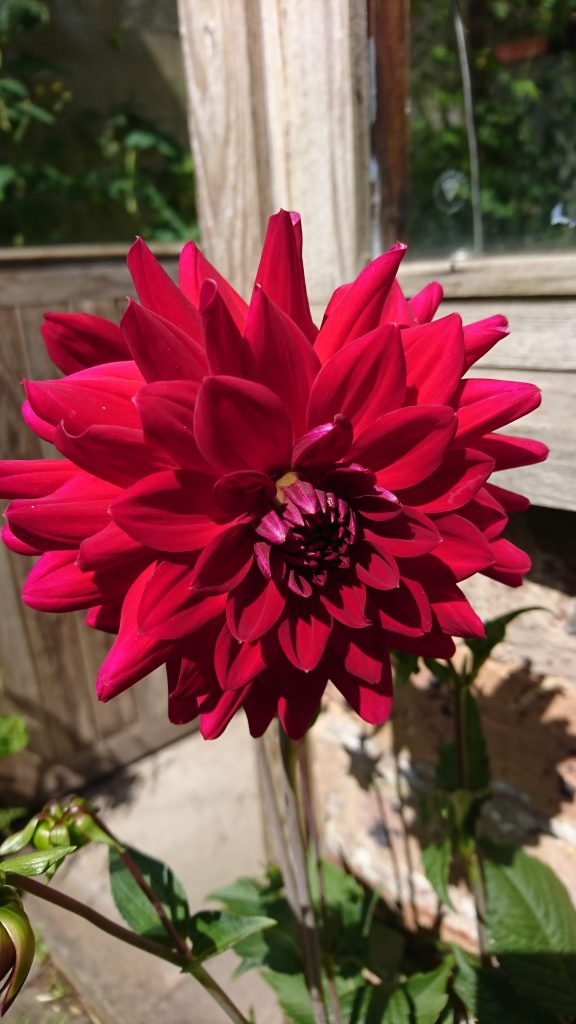 That's my six for this week. I hope there's a good warm weekend coming to enjoy the garden even more. Stay safe, and don't forget to follow the crowd on twitter and via the web from links to the originator of #SixonSaturday, the Propagator himself.