At the end of October, there are flowers and a few veg enjoying the oddly warm weather. And, of course, fabulous autumn colour. It wasn't hard to find colour and interest for a slightly spooky #SixonSaturday.
First up, I don't know the fungus variety: this one popped up in the middle of the lawn and is a beautiful mushroom, with various garden leave falling all around.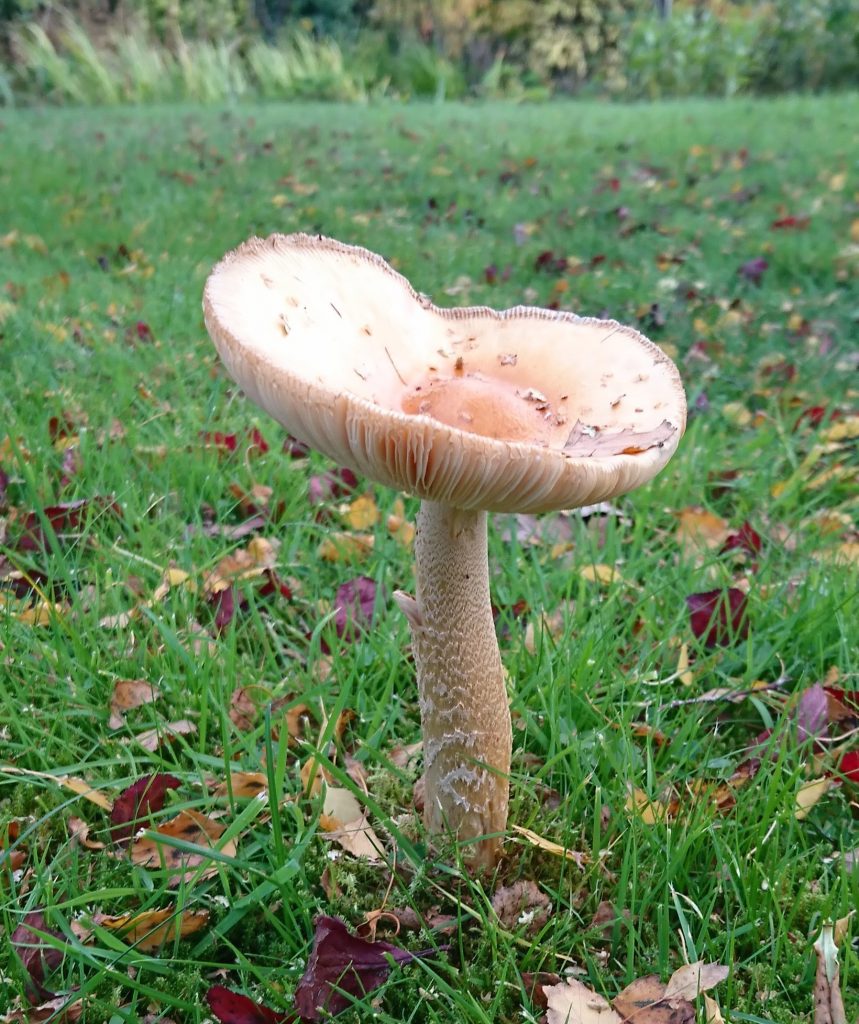 Second, some wonderful autumn colour. Not to missed, but all too fleeting, Boston ivy leaves are starting to fall, and in the few days before they do, are really glorious.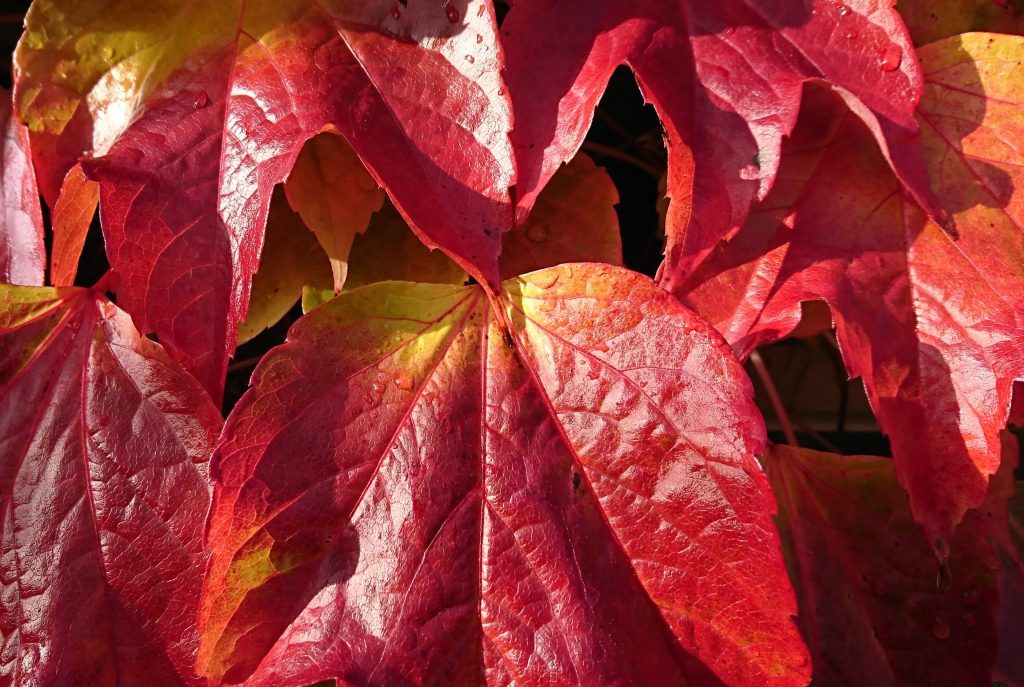 Here's a Halloween hopeful. A lovely little squash, looks big in close up, but was smaller than my fist. Must admit, this is from last week, has already been baked and featured in a veg curry.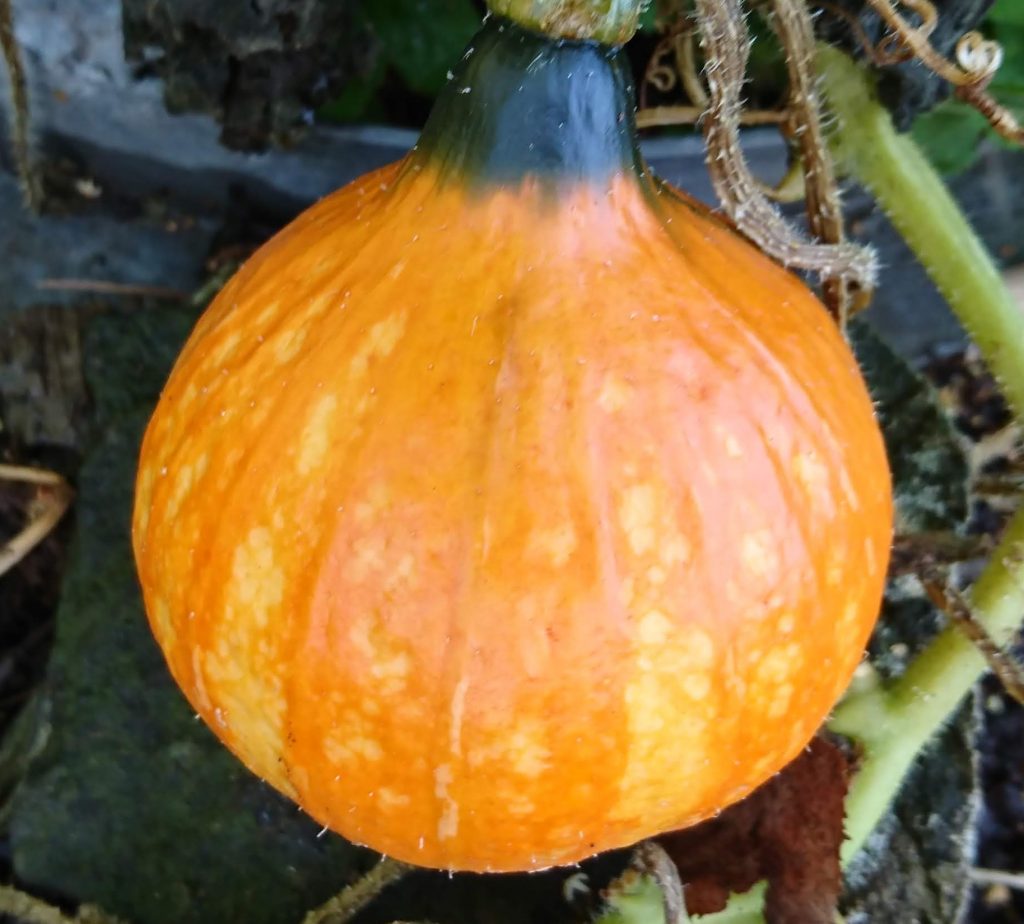 Is it just me, or do these clematis seed heads look just a bit ghostly?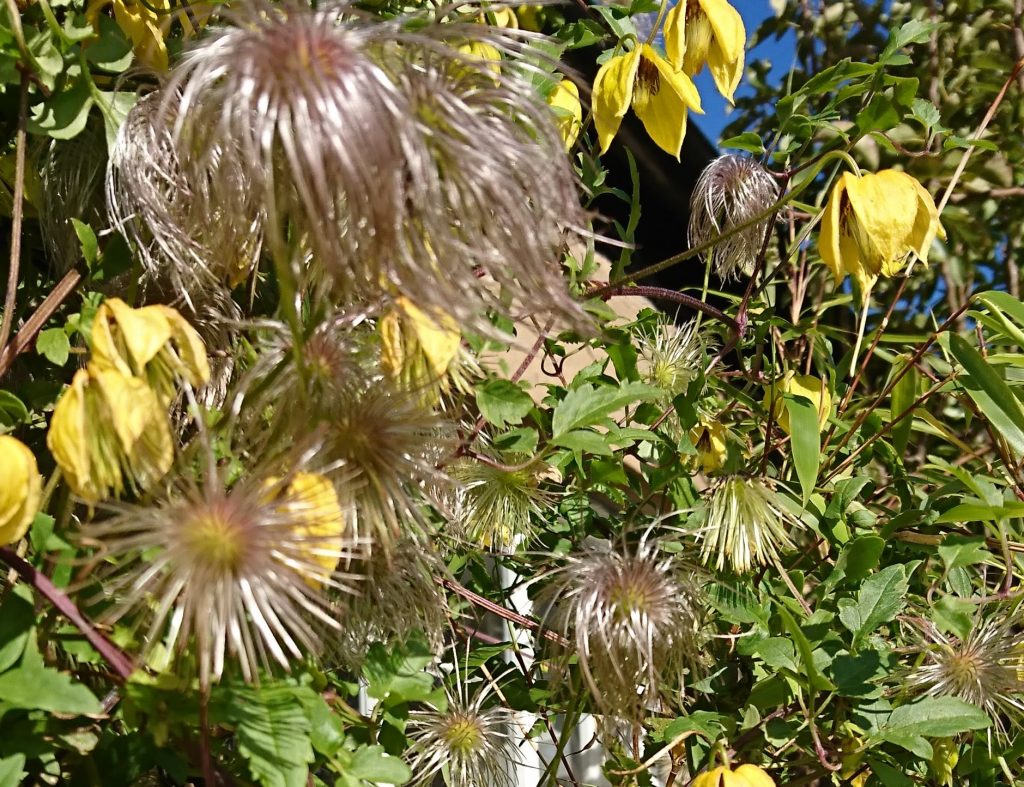 I guess the vibrant oranges of nasturtium suit the season. In my pots and barrels, they are giving their best, still lots of cheerful flowers.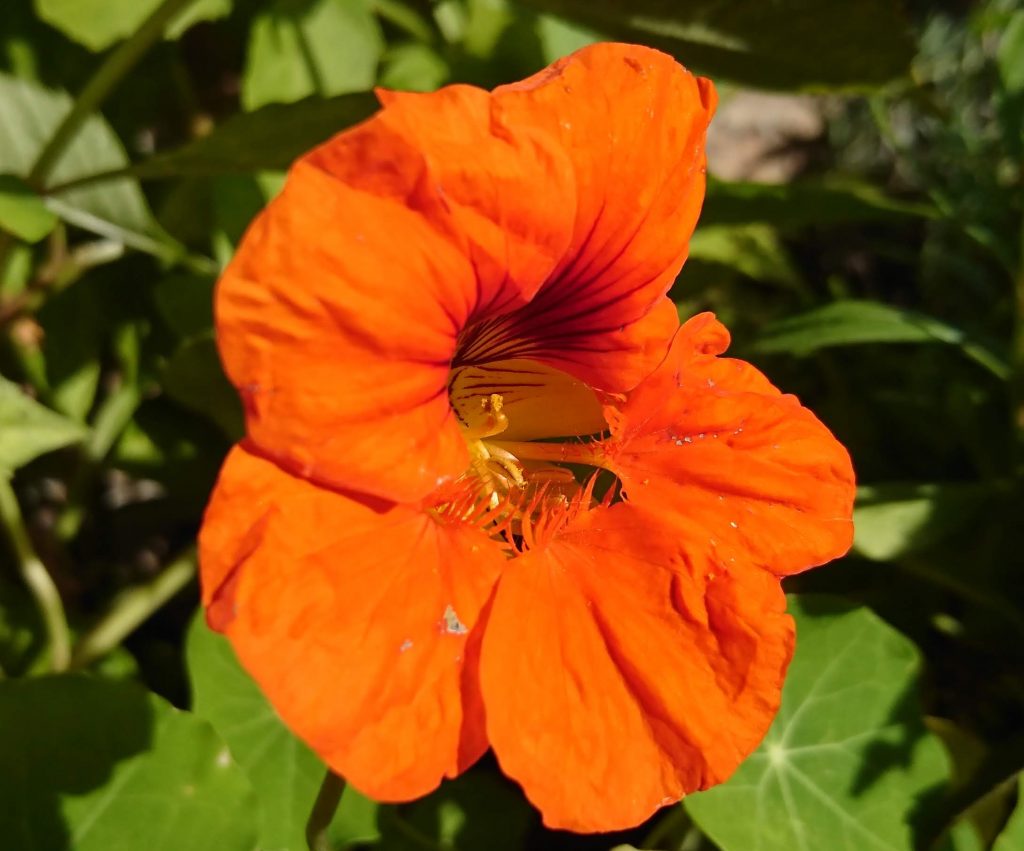 Last, my firm favourite, again, dahlia, here in a very seasonal colour, is (probably) one of the Bishop's Children. Perfectly lovely.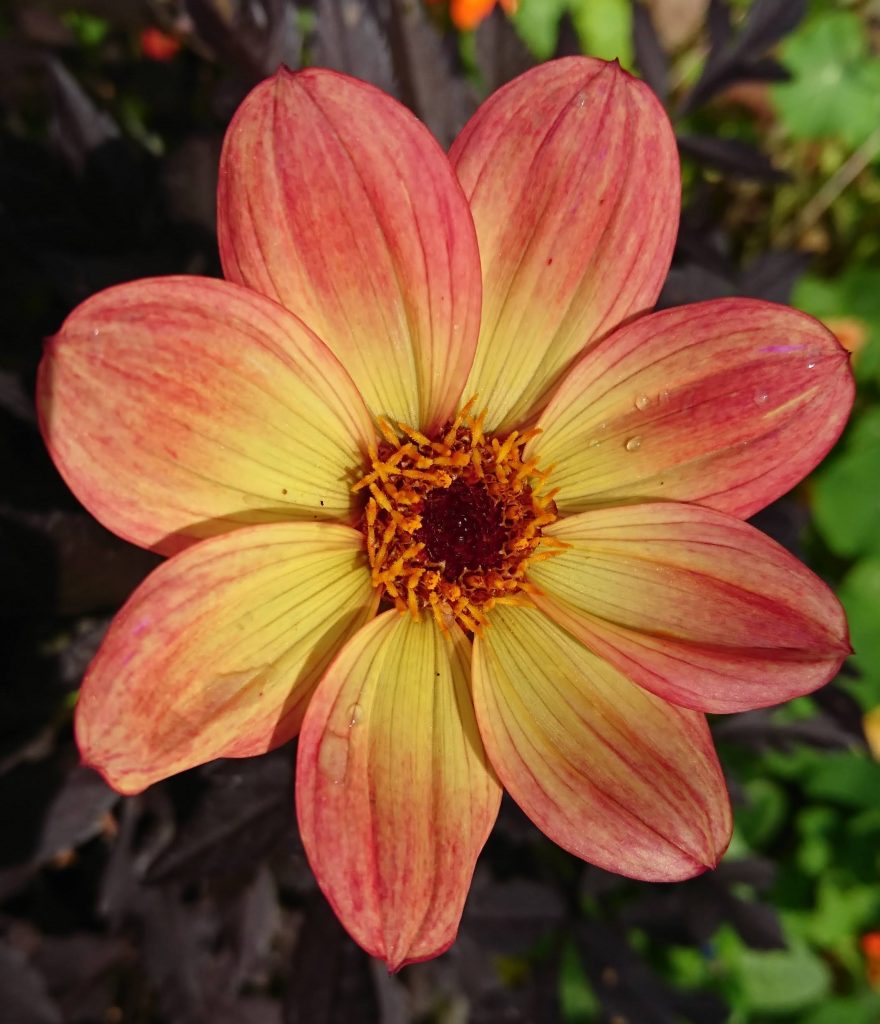 I hope you enjoyed my #SixonSaturday as the autumn is now moving at full pelt.. Stay safe, take care out there, and don't forget to follow the crowd on twitter. For regulars apparently the Propagator is taking a rest, but has handed his trowel over to Jim at https://gardenruminations.co.uk/. Also on twitter @JamesLStephens.