The first #SixOnSaturday of 2023. I wish I had a bit more enthusiasm for the new year, but with the entire UK infrastructure on its knees, a Govt that expects us not to notice, and the world full of wet, wind, darkness; hmm, it's hard. But I managed to find a few bits of inspiration around the garden. Some lovely, some a little more basic.
First up, this doesn't look much but it represents hope for the coming season. I always sow a few chilli seeds in the first week of the year. here they are, about to be placed onto a warm windowsill. Though given the temperature we run the house at during the day, i might need to pop on the electric propagator instead.
Next, despite a still-recovering tendon injury to my elbow, I managed a little pruning this week. Buddleja: here it is before the pruning. It's trying to grow, but I fear for the whole plant due to wind-rock in our current stormy conditions.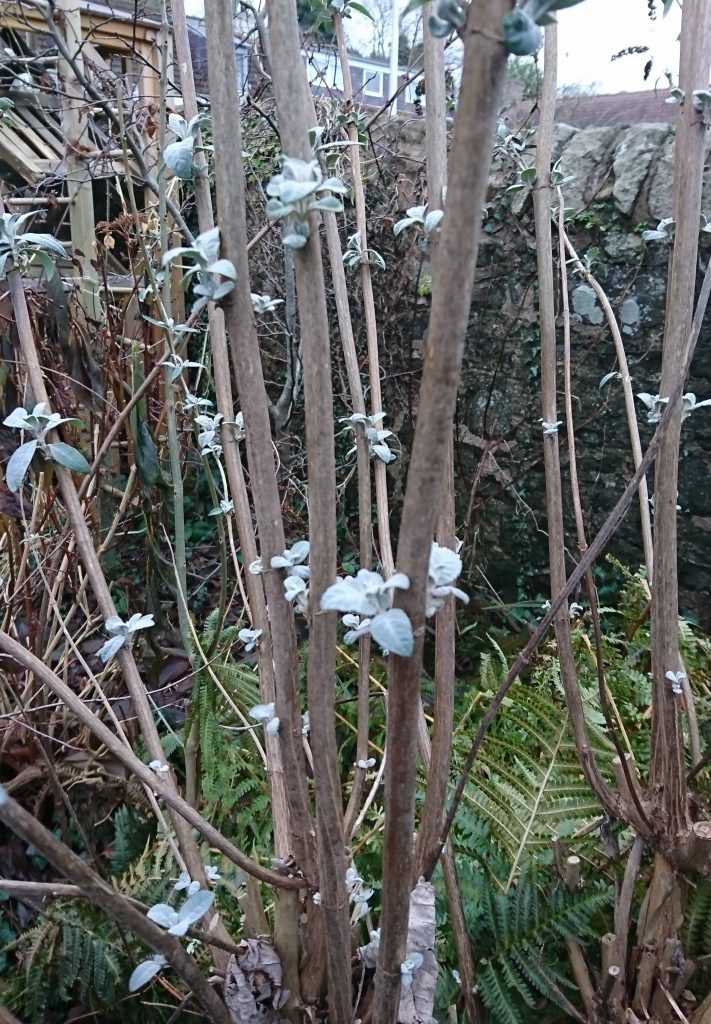 Despite a range of frost, snow, rain, wind, viola are giving growth a go. No flowers, but this is a start.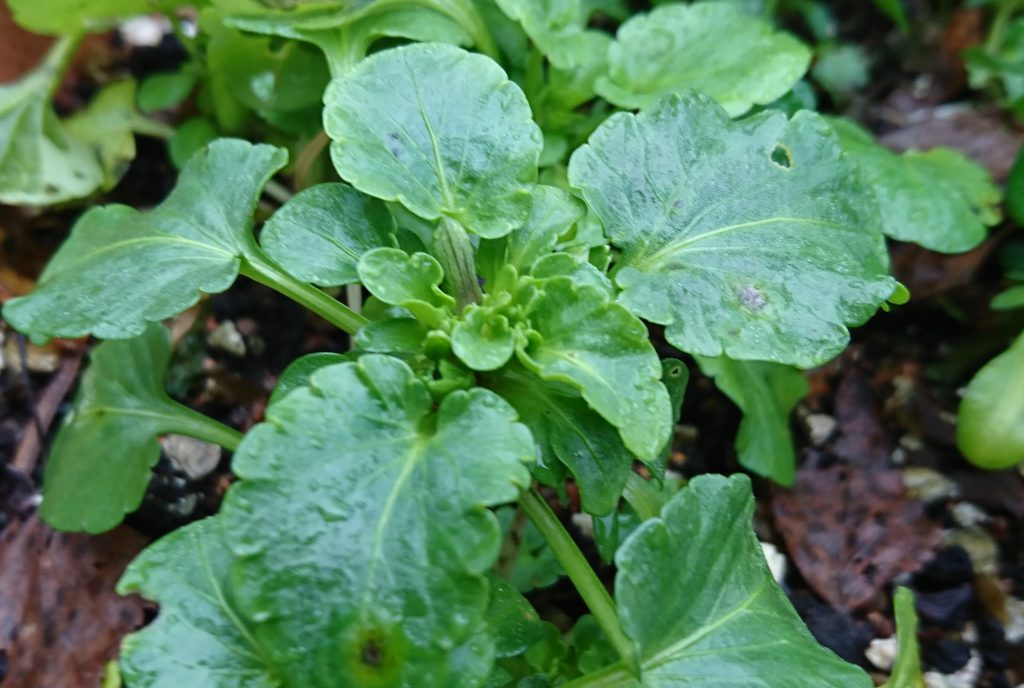 I managed to catch the one sunny day in what feels like weeks to grab a bit more light for my remaining 3. Here's sunrise along the garden wall on that morning: garden to the left, a farmer's field of winter wheat to the right.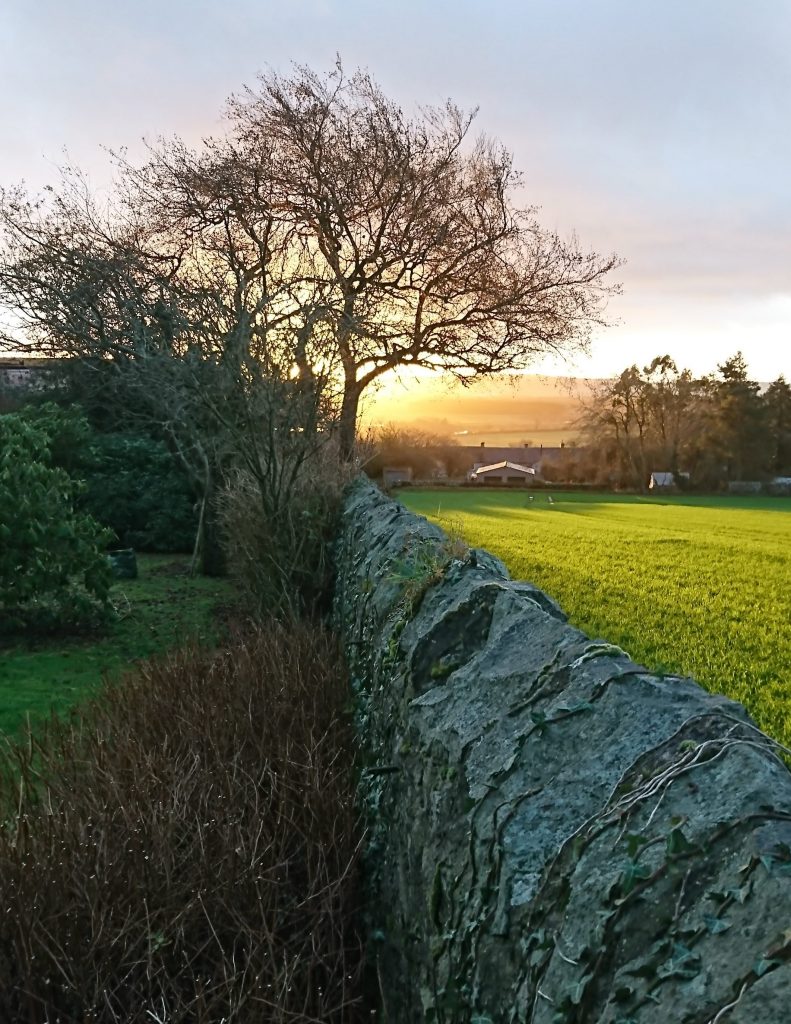 Honesty seed heads positively glow with sunlight behind them. This was close to noon: the sun is so low (11 deg) at this time of year.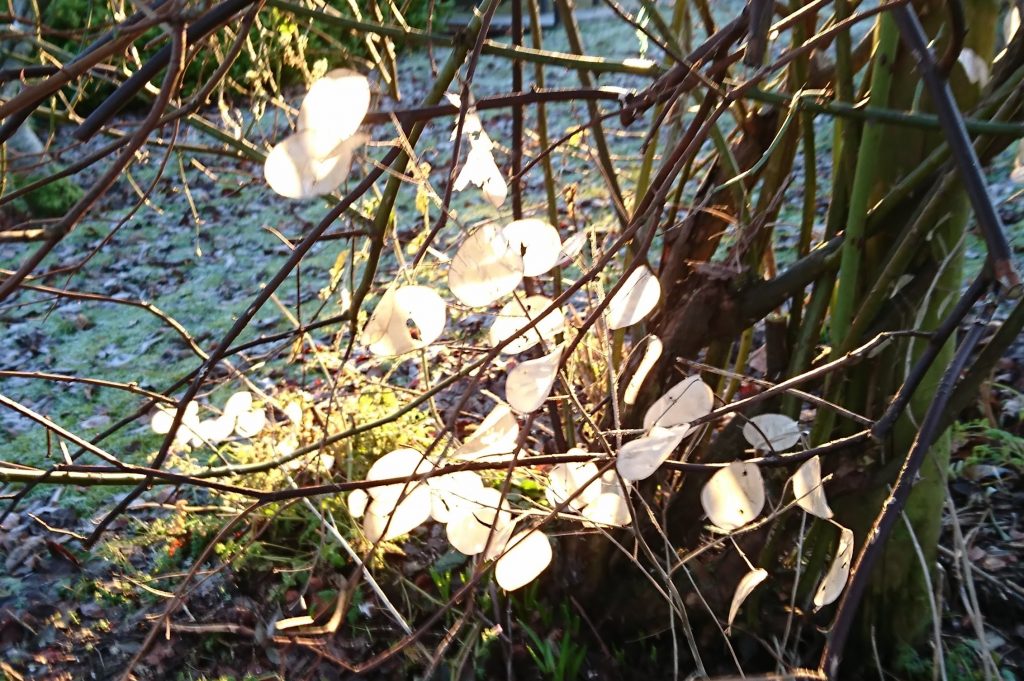 Last but not least, here come the hazel catkins. These are always a joy to watch develop. Not in flower yet, and the tiny male one is not in site. But things are starting to stir.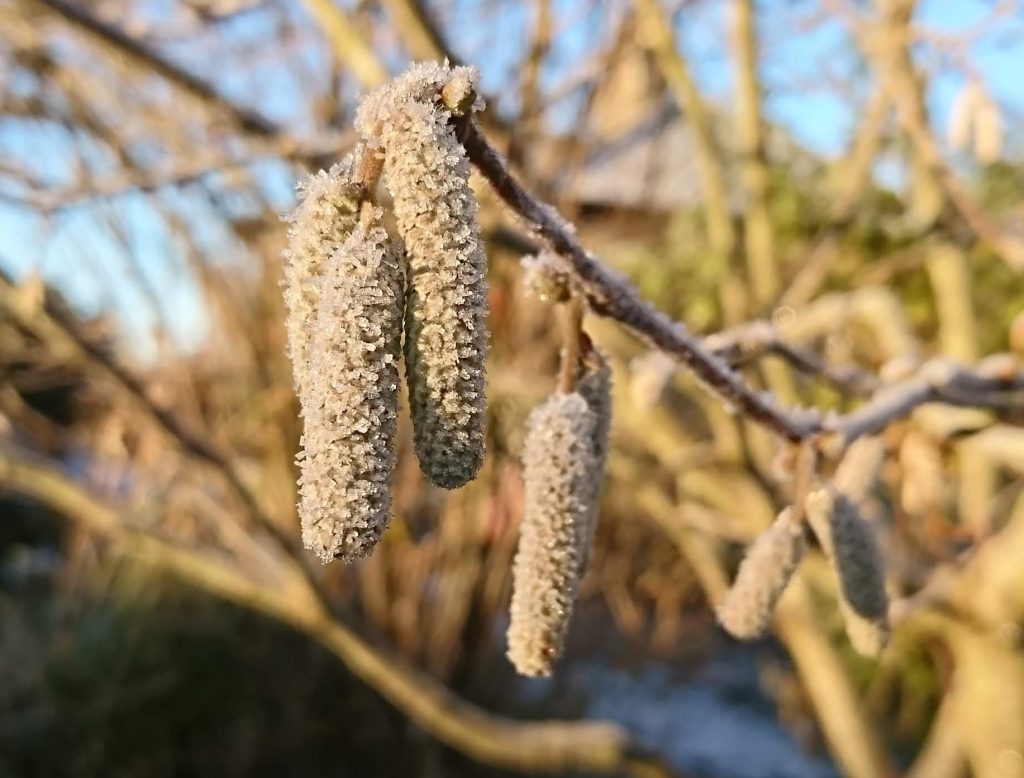 I hope you enjoyed my #SixonSaturday. Stay safe, take care out there, and don't forget to follow the crowd on Mastodon. We are starting to get the sixes going on Mastodon (other instances in the Fediverse are available), but we need a few more folk to toot on the topic: come join us. For regulars, our organiser is Jim at https://gardenruminations.co.uk/. Also on twitter @JamesLStephens. And I'm now mostly on mastodon @julie3dharris@mastodon.scot.