We've just passed the halfway point between the winter solstice and the spring equinox (know as Candlemass in the UK, Groundhog Day in the US), the nights are really drawing out, and my mood is gradually improving. Even better, I've found six ACTUAL FLOWERS to show you for my #SixOnSaturday this week.
Aconites always come early to greet the light. I don't have many but their rich yellow makes them stand out proud.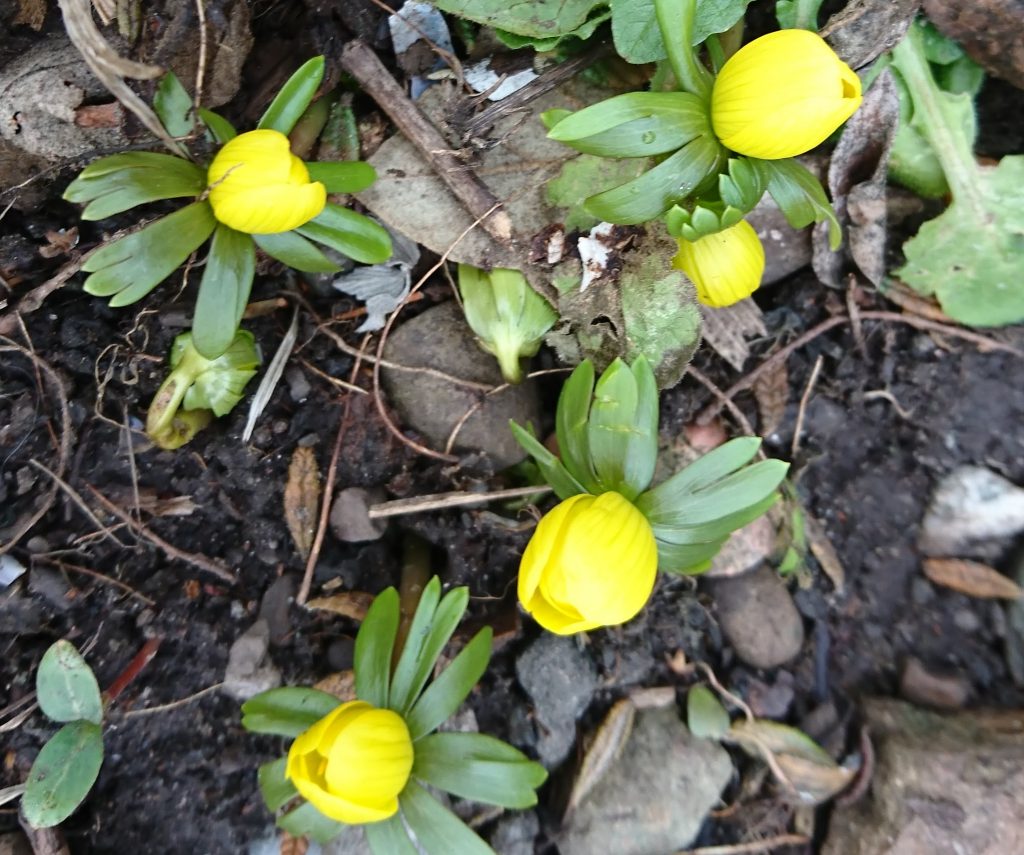 The intense sweet musky smell of sarcococca is something I've never been sure of; the delicate little flowers are a winner though.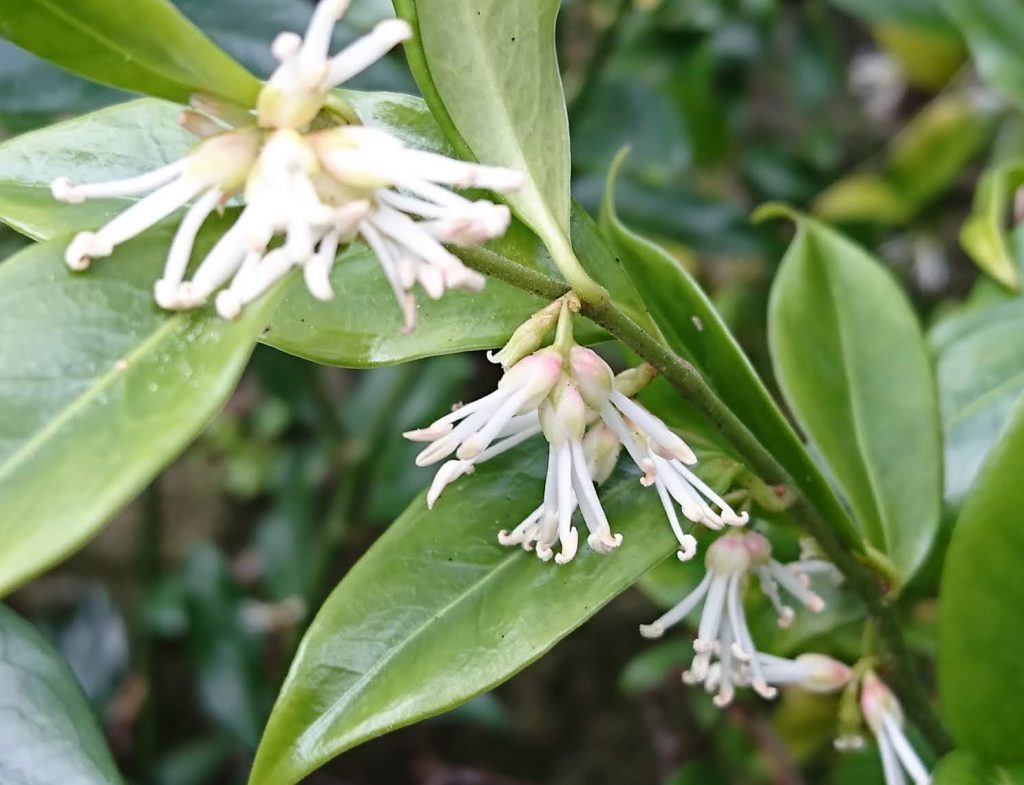 I grow pulmonaria as ground cover (to try and keep blueberry bushes moist). They make a very useful 'first lunch' for any bees around. I did spot a couple of honey bees the other day, I guess from my neighbours hive. Hope they got their lunch.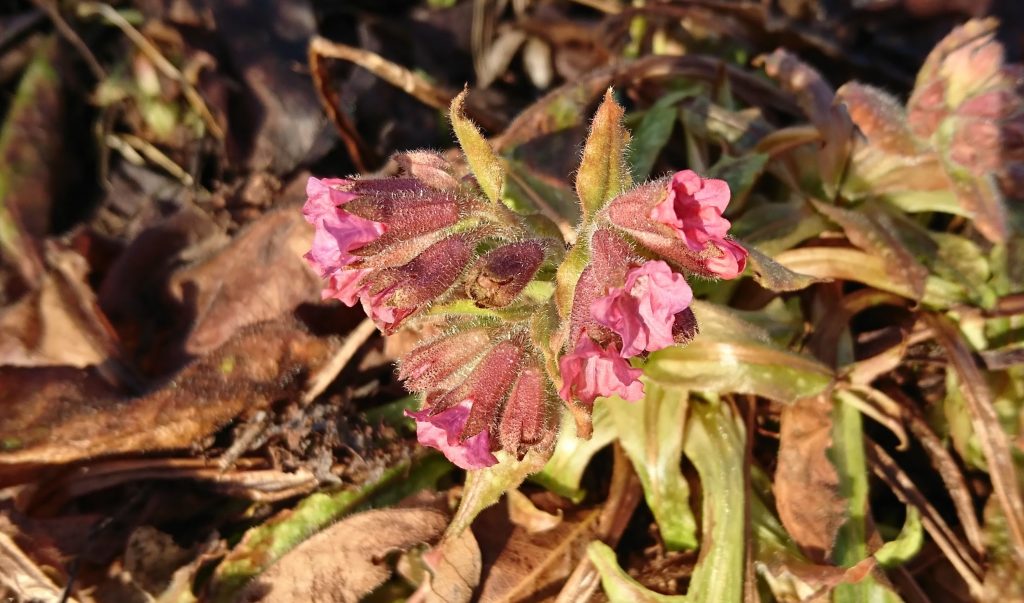 I was very pleased to have brushed away some moss and leaves while on a garden-tidy this week. A few clumps of crocus appeared. These are a pale, pale yellow that open up to a brighter colour with a hint of orange.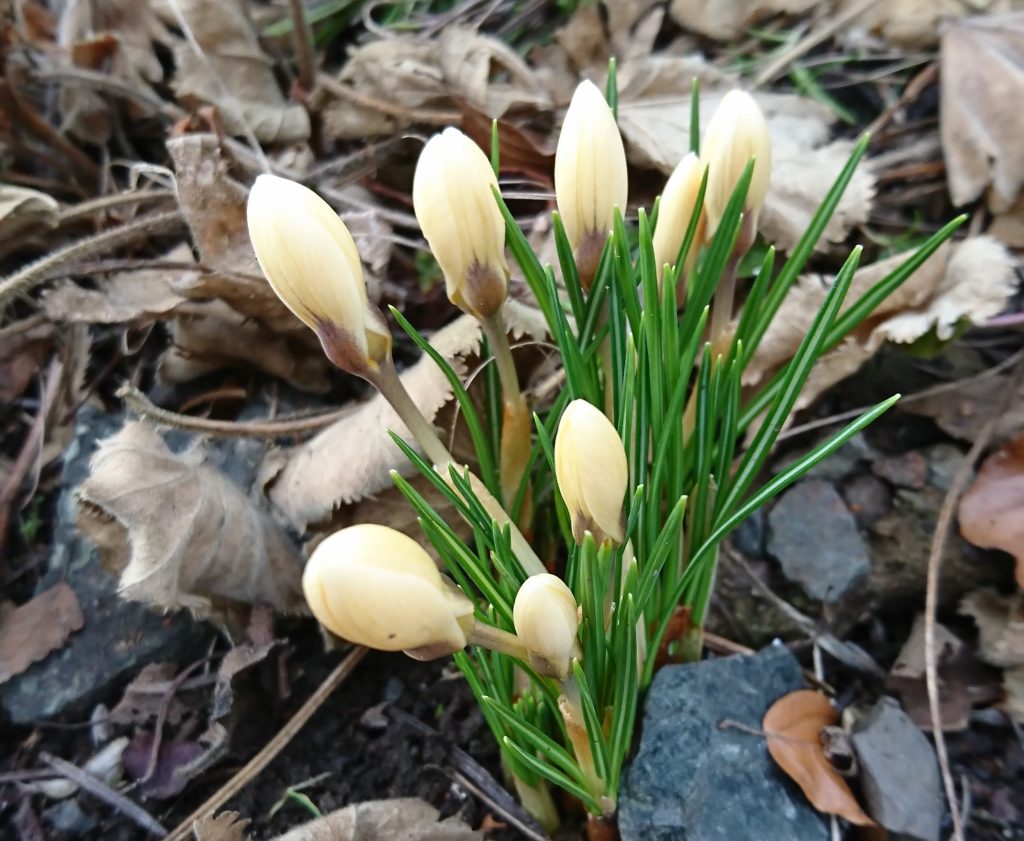 I waited ALL of January for the witch-hazel, finally it is in flower. there is something SO compelling about the tiny raggedy flowers that light up a dark corner of the front garden.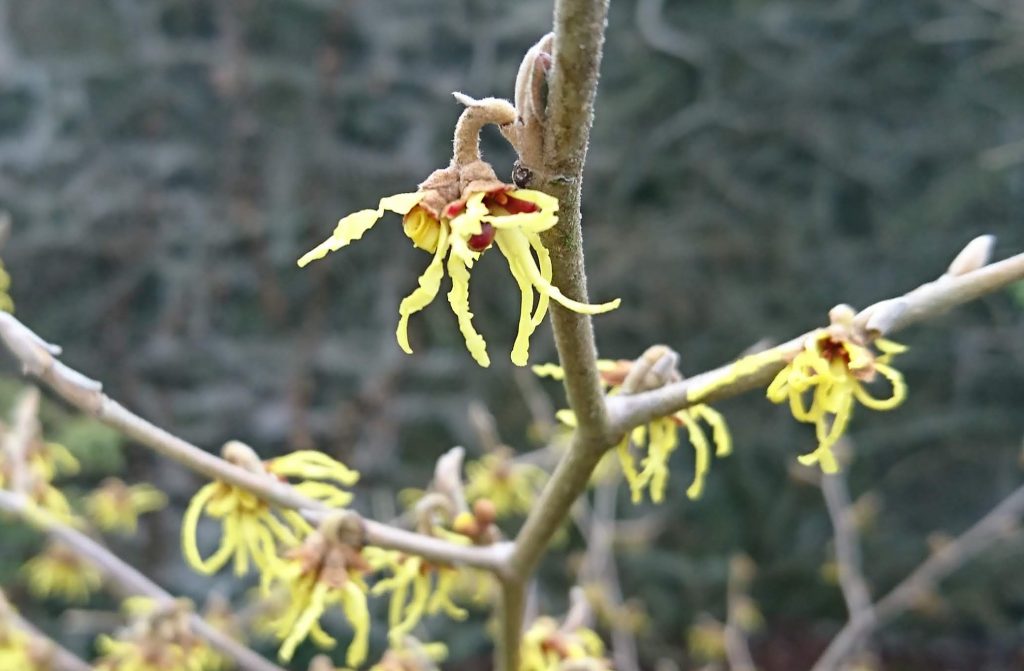 I've saved for last one of my favourite flowers of the year. A rich dark hellibore is coming (and being photobombed by a clump of snowdrops).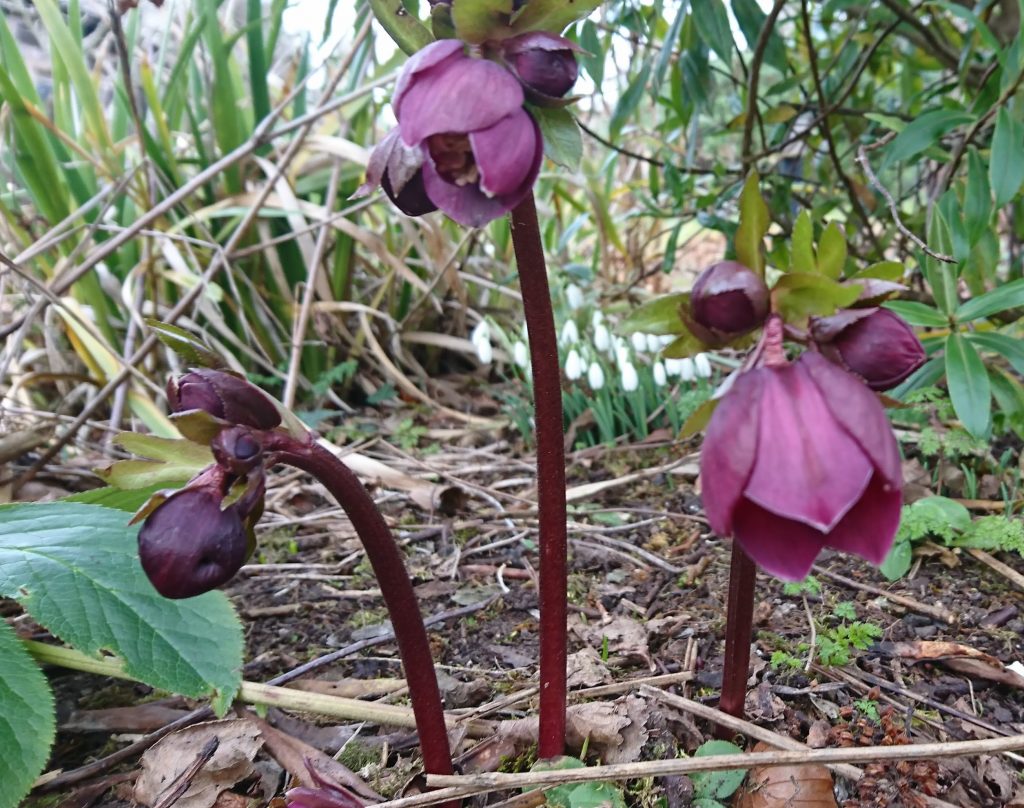 I hope you enjoyed my #SixonSaturday. Stay safe, take care out there, and don't forget to follow the crowd on Mastodon. We are starting to get the sixes going on Mastodon (other instances in the Fediverse are available), but we need a few more folk to toot on the topic: come join us. Al you need to do is find 6 things in your garden to show us. Then post on social, or add a link at Jim's blog below. For regulars, our organiser is Jim at https://gardenruminations.co.uk/. Also on twitter @JamesLStephens. And I'm now mostly on mastodon @julie3dharris@mastodon.scot.