This week has offered a mix of freezing temperatures and calm mild days. For my #SixOnSaturday this week, I offer the spring-like activity that has survived the eastern Scottish late winter.
First up, I do love a drumstick primula. They tend to disappear if planted into the garden, with the potted ones coming back again and again. This year, I suspect the summer drought and winter variation has stunted them….the flowerhead is sitting on a rather stumpy drumstick. Last week I showed you these in frost and snow. The flowers are coming now, well worth a close-up look.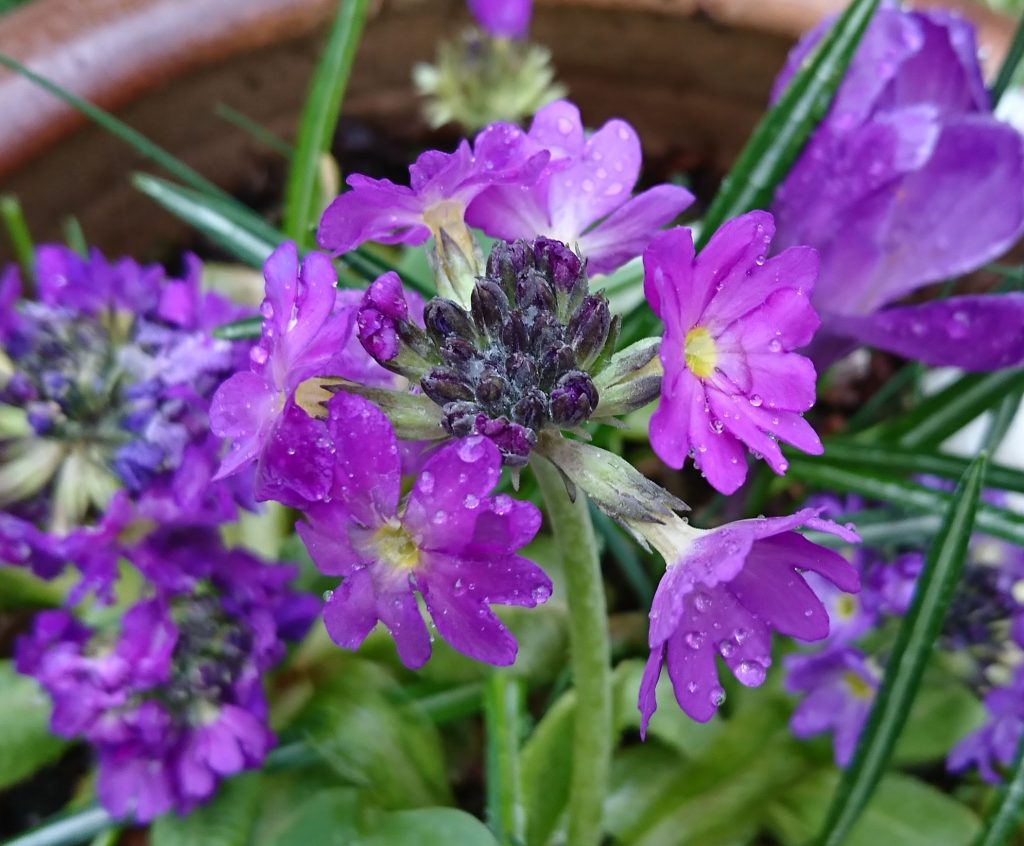 Spring is almost here, heralded in recent years by a few pots of mini-daffs. I don't know if they come first because of the variety, or because the pots warm up in the sun. They are very welcome. The close up makes it hard to judge the size: each flower is about 1.5cm long.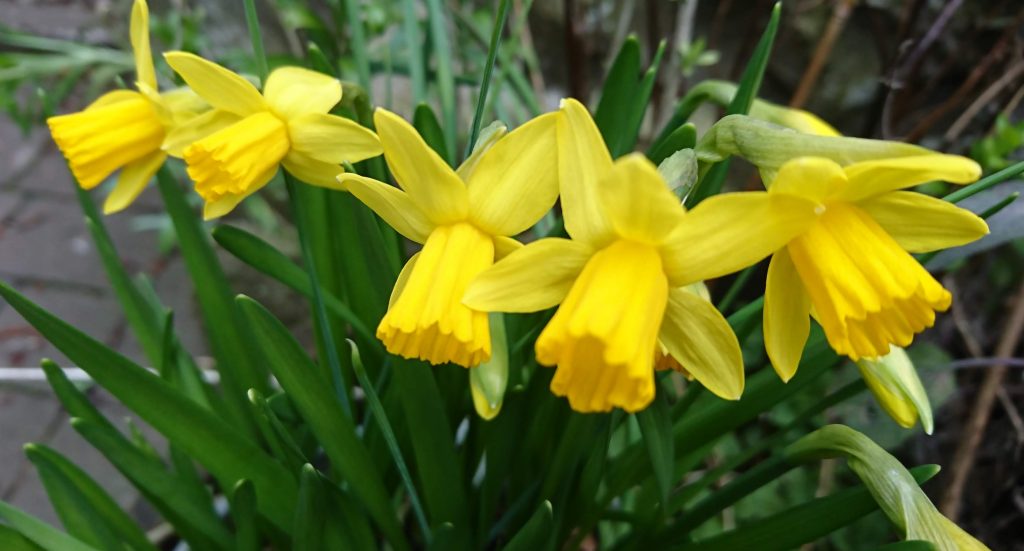 This is likely to be the final view of this year's hazel catkins. They have been magnificent. Look carefully here and you'll spot a big fat bud coming behind the tiny red female flower. I assume that means there's been some successful pollination and we'll have hazelnuts this year…ALL of which will be snaffled by the red squirrels.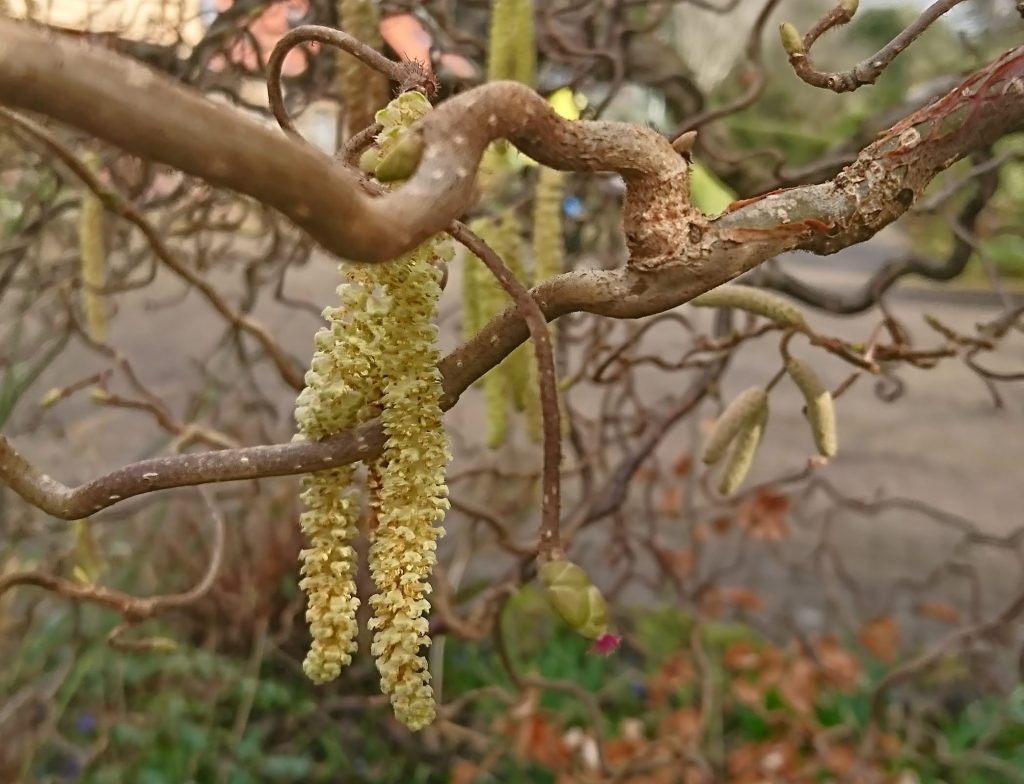 Iris have featured often in my blog this year. And again, here's possibly one last look at a pot with really dense planting of bulbs. I do love the effect, so cheerful near the front door.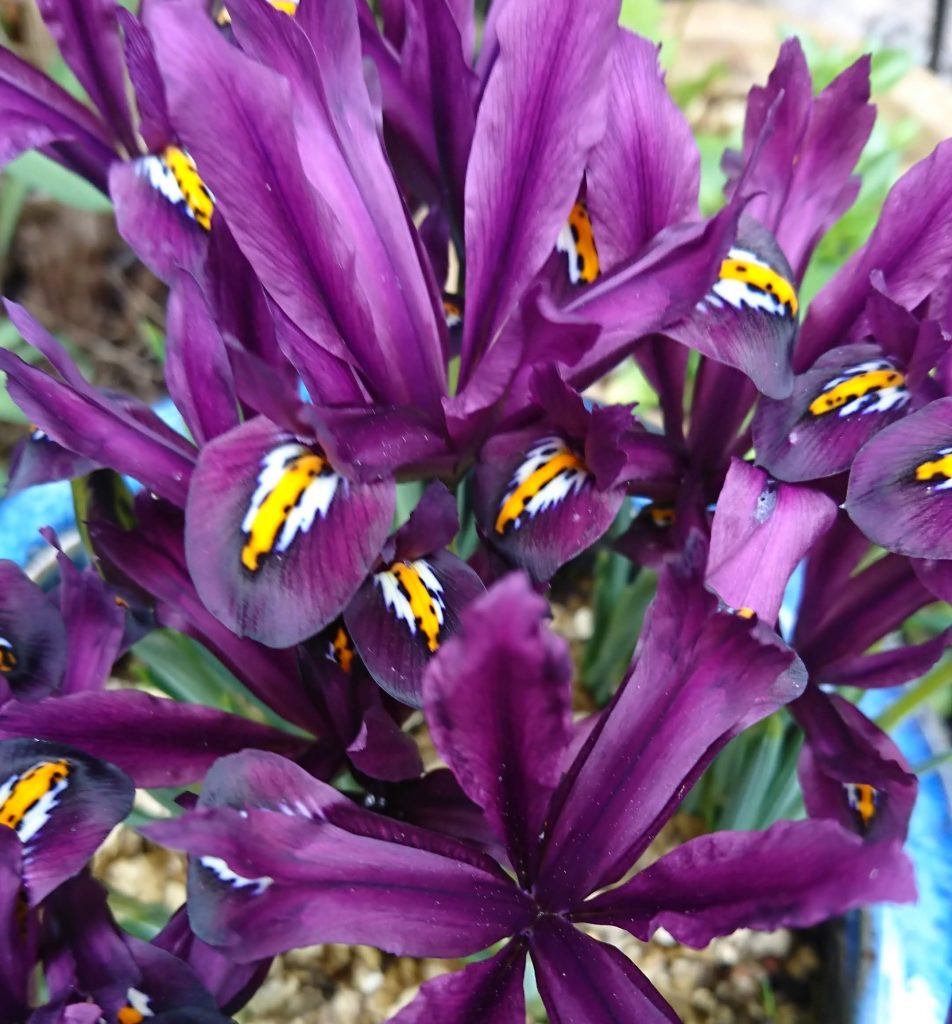 I'm never hugely satisfied with wallflower. They flower early, they last a while, but from the second year onwards, they get very leggy. Here are some flowers on a purply-red-orange variety. they look great, but the rest of the plant is a bit scrappy. Is there a better way to keep these going for a few years?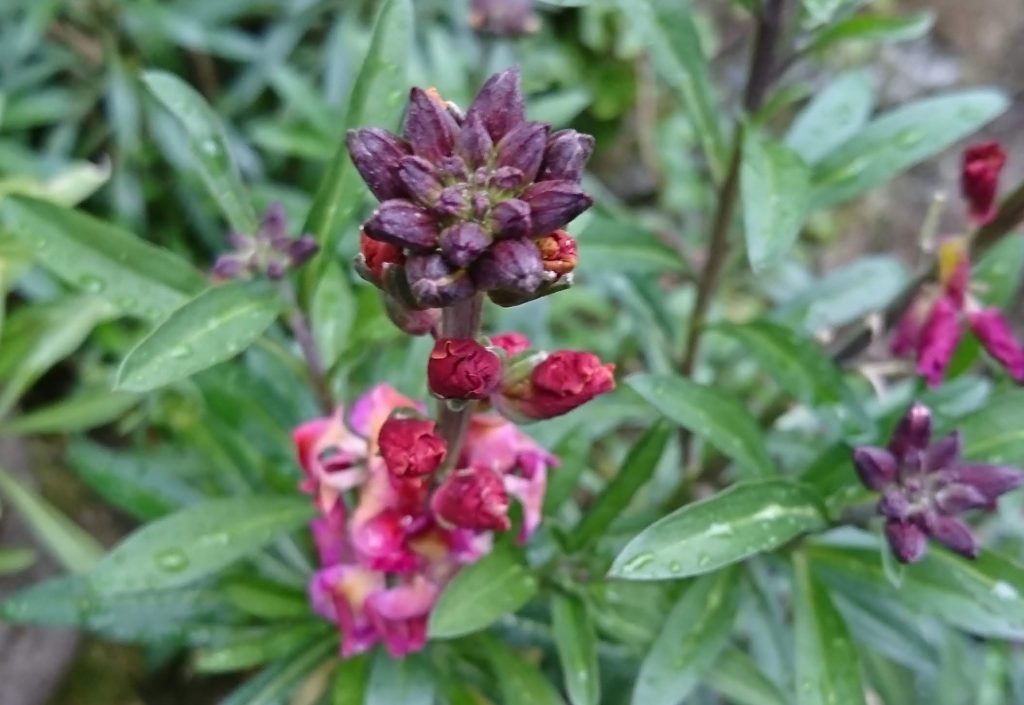 Finally, somebody HELP me……..I am sinking even more under the spell of the 'courtyard robin', who now offers a really hard stare if I forget to pop out and feed him….scary!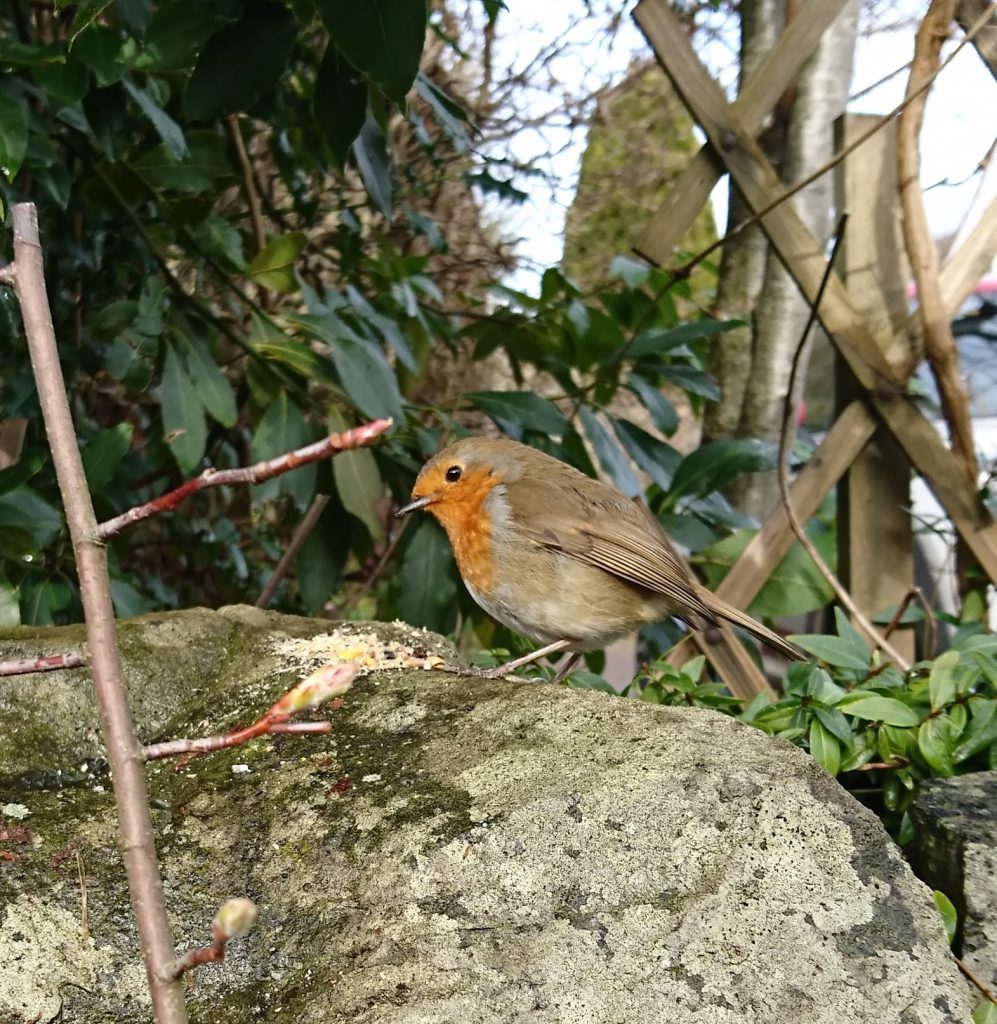 I hope you enjoyed my #SixonSaturday. Stay safe, take care out there, and don't forget to follow the crowd on Mastodon. We are starting to get the sixes going on Mastodon (other instances in the Fediverse are available), but we need a few more folk to toot on the topic: come join us. All you need to do is find 6 things in your garden to show us. Then post on social, or add a link at Jim's blog below. For regulars, our organiser is Jim at https://gardenruminations.co.uk/. Also on twitter @JamesLStephens. And I'm now mostly on mastodon @julie3dharris@mastodon.scot.