"You never have the wind with you – either it is against you or you're having a good day" Daniel Behrman, author of The Man Who Loved Bicycles.
New! Our favourite day rides <click here>
<![if !vml]>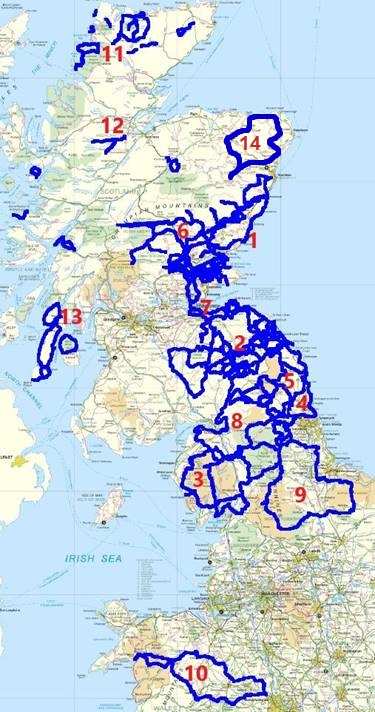 <![endif]>
KML files will open directly in Google Earth. You can download and install Google Earth by clicking the icon above.
<![if !vml]>

<![endif]>
Our Cycling Grade Calculator can be downloaded by clicking the icon above. The calculator requires Microsoft Excel 2010, or more recent.
<![if !vml]>

<![endif]>
Our grading system explained: clicking the icon above will open a new window.
The links below take you to a zipped file with both gpx files (load into GPS navigators) and kml files (which will open directly Google Earth). Also available for most of the routes is a link to a Google Map showing the cycling route.
Julie and I have done many excellent bike rides over the years, both light touring (usually one week or weekend trips) in various parts of the UK.
Also listed are some of our day cycle rides (up to 6-hours) almost exclusively in our home county of Fife.
The cycling routes are listed in order of ascending severity, but that's not necessarily in inverse order of enjoyment <![if !vml]>
<![endif]>