We're starting to have a proper winter in Fife. This week has been mostly frozen, with a little snow, and lots of smooth silky dangerous ice. not quite an ice-storm, but gentle snow followed by a hard freeze. -5 deg C lowest temperature so far, and -1 deg C the coldest daytime high. I must admit it's a relief to be locked down at home. I've focused on winter for my #SixonSaturday this week. First, bright and cheerful (with just a hint of the festive season just past) is berberris darwinii, boasting both bright green and bright red leaves.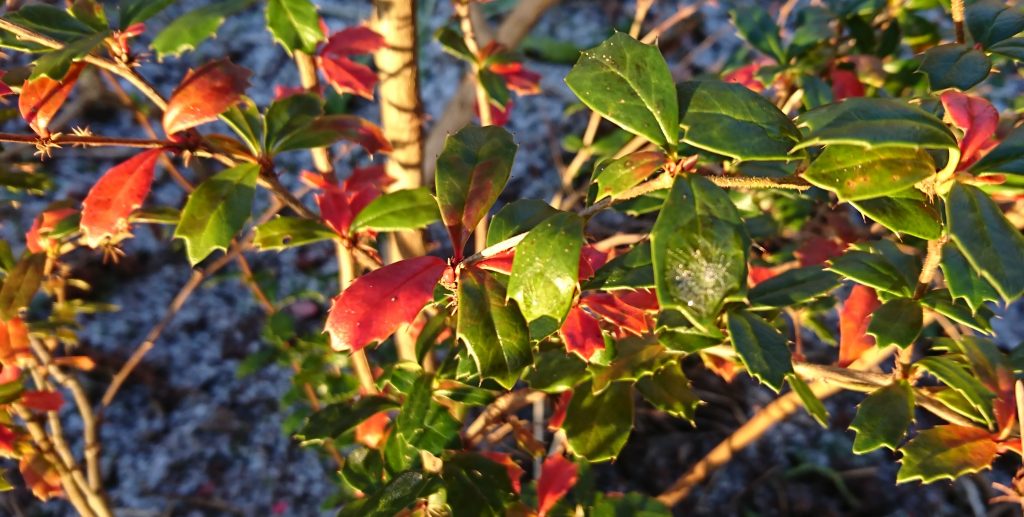 Nearby, dogwood puts on a similarly cheerful show with the late afternoon sun full on it.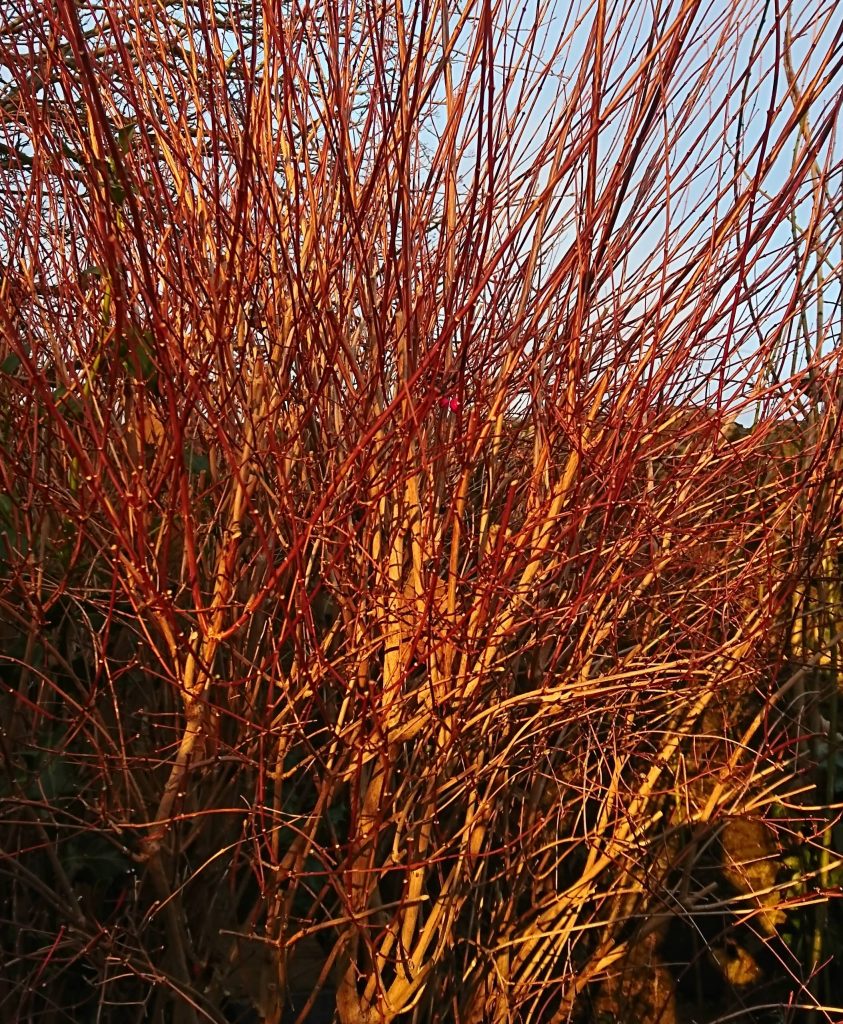 The pond looks fairly lifeless, but is crucial for supporting local wildlife. Each day we make sure hot water is poured on to free up a spot for birds to bath and drink. There will be fish a newts, probably toads and frogs too, dormant deep below. Squirrels (both red and grey, anyone know how to discourage the greys?) pop by for a drink too.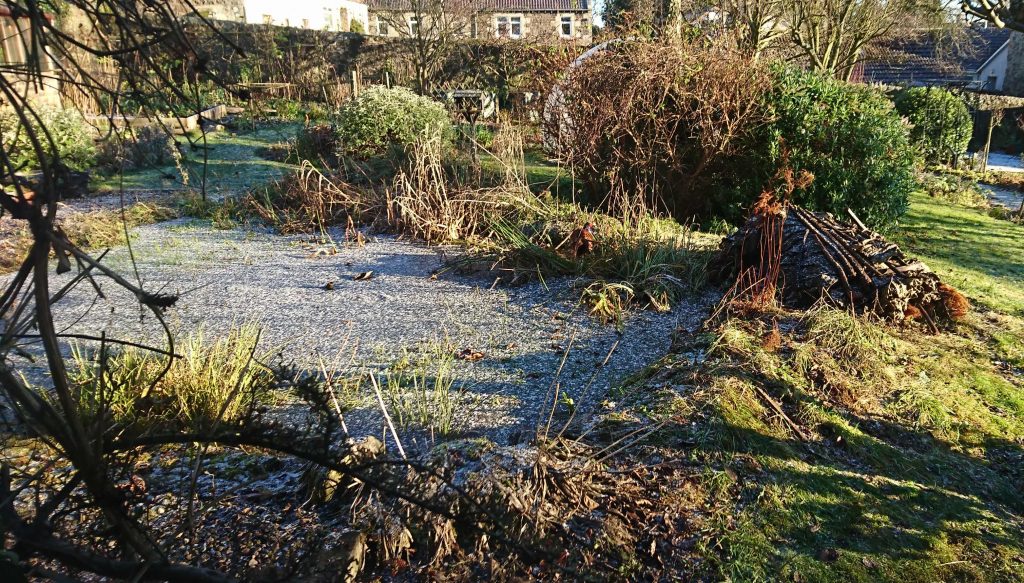 New growth is on its way. Hazel catkins are beginning to fill out, but as yet no sign of those tiny flowers.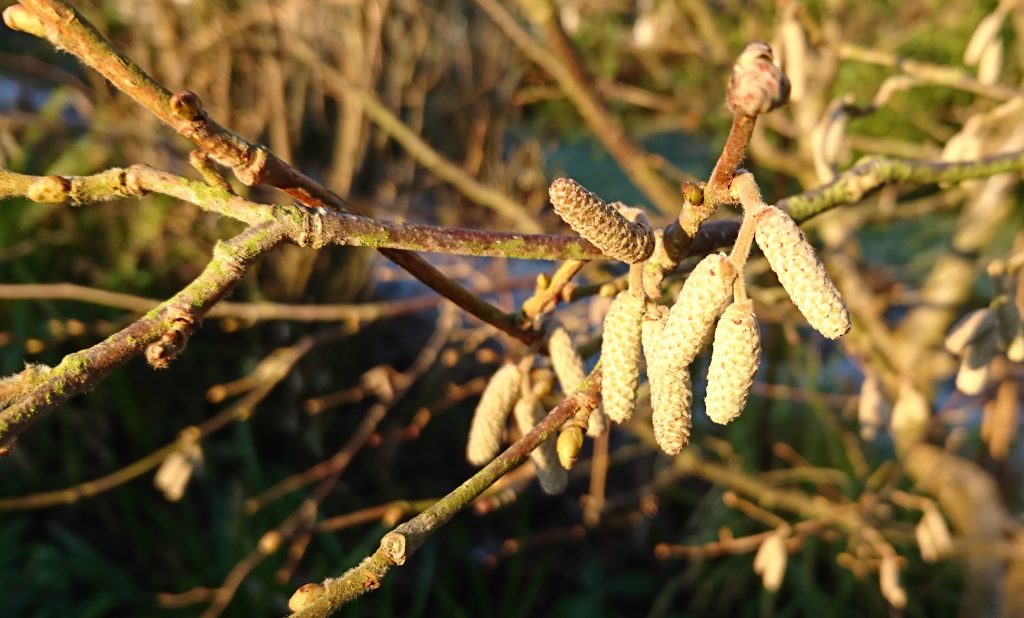 This is probably a bit early to post, but this is my second post of the year, so here are snowdrops (on their way at least).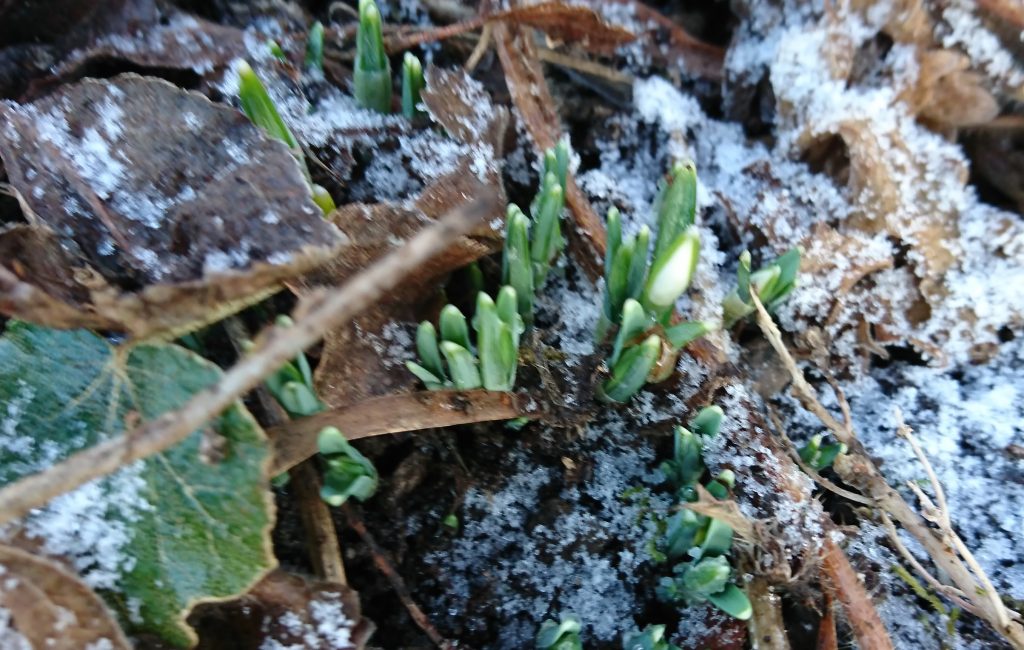 Last, but very much not least, this plant is sarcococca. It grows in a cold shady passageway that gets no sun between November and March. yet now, it flowers, and on warmish days these flowers will be filled with fragrance. branches can be brought into the house for a scented floral arrangement which will replace the year-end holly and ivy.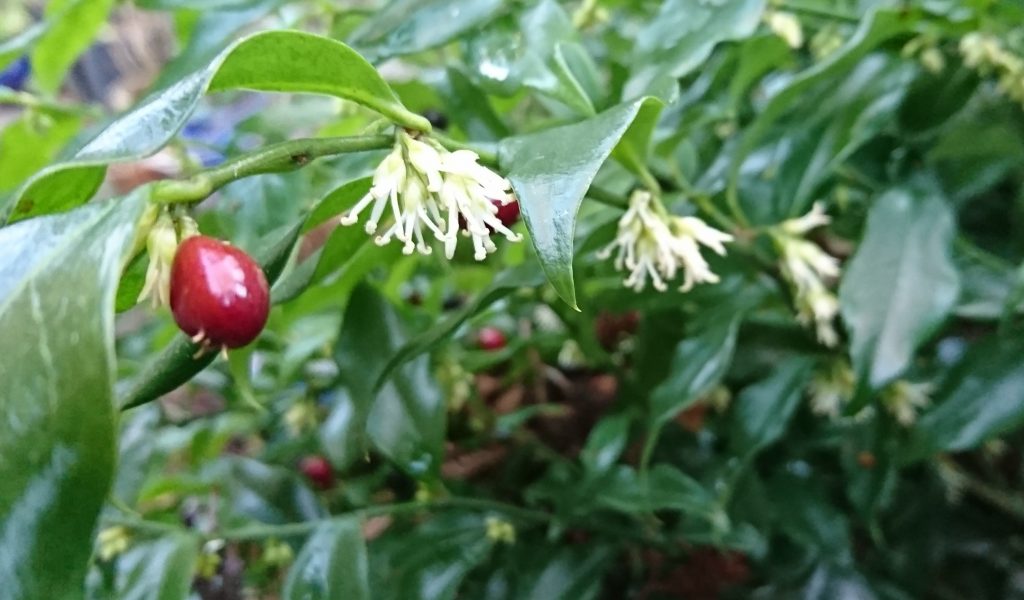 Don't forget to follow #SixonSaturday on Twitter, and take a look at other sixer's contributions via the great Propagator himself.