Winter feels rather bleak this year. I know it's not just about the weather, but the succession of slushy snow, then ice for days, is making it hard to get into the garden, and that's getting me down a bit. Working at home has it's bonuses though: this week my six will feature wildlife viewing from my home office and textures from the few times I have ventured out. First, this fellow is one of three male pheasants who are big buddies in the garden, wandering round near the bird feeders, even when I've been outside. He contrasts nicely with the icy garden.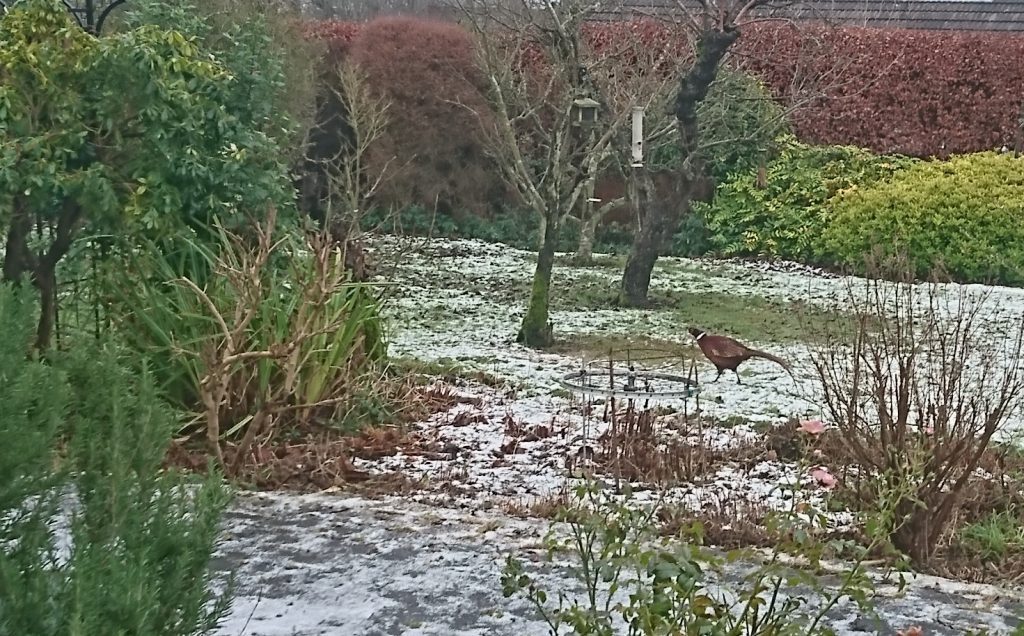 I'm not sure whether this is a male or female squirrel, but it was fairly cross with me as I photoed it on one of the newly pruned apple trees.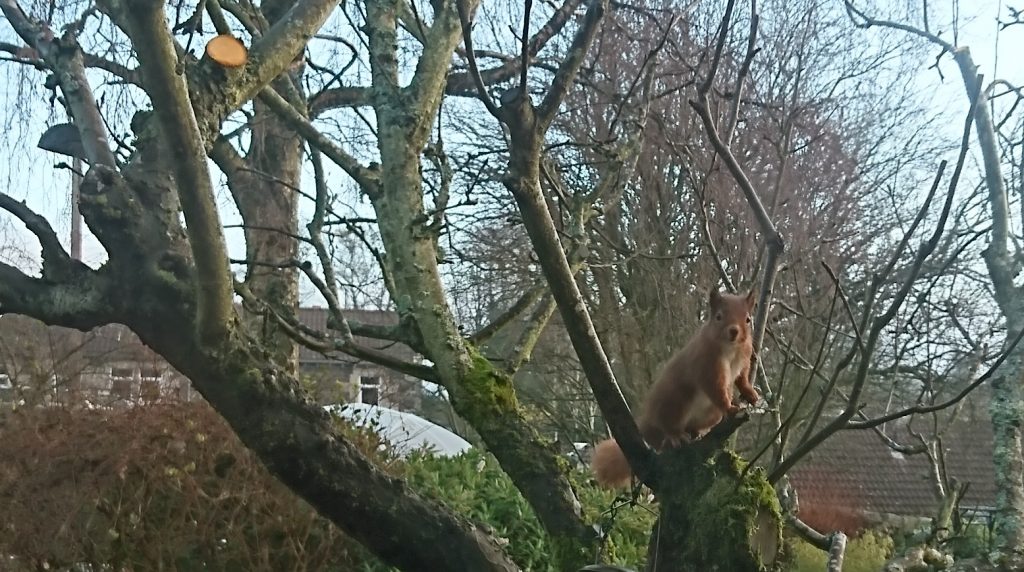 Now for some textures. I've been taking 10 minutes walks in the garden to break up the working day, and really take a proper LOOK at even little things. Buddleja, what a robust plant. Despite the freezing temperatures, it is bursting to grow and still has some fresh looking leaves. Great colours against the brown of died back stuff and snow.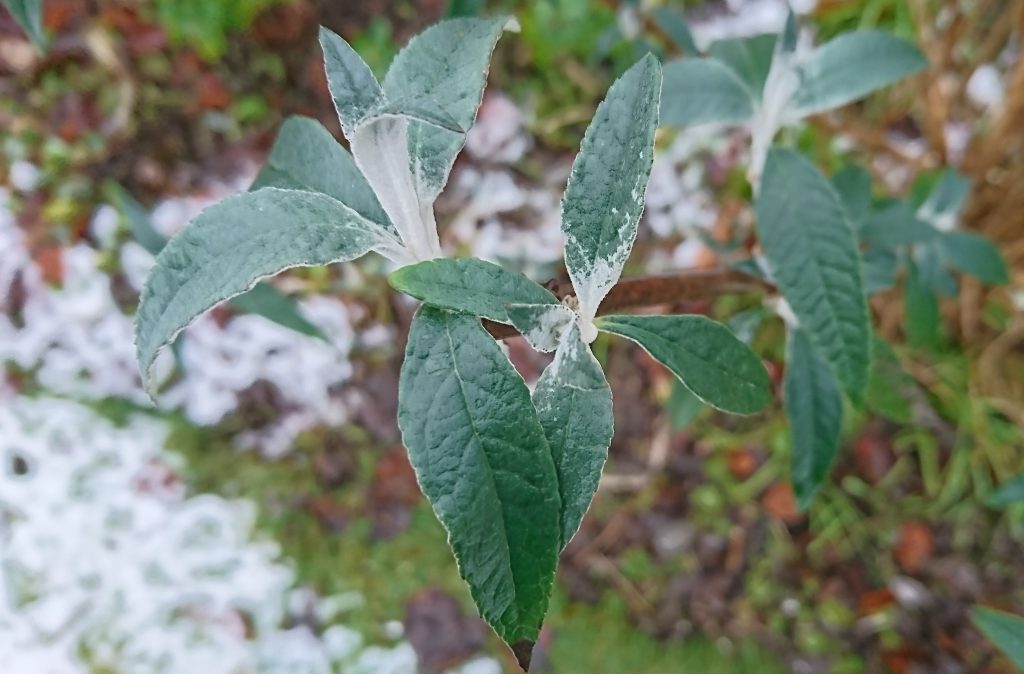 Violas don't seem to enjoy the snow much, but their plucky little flowers are poking up from the ice.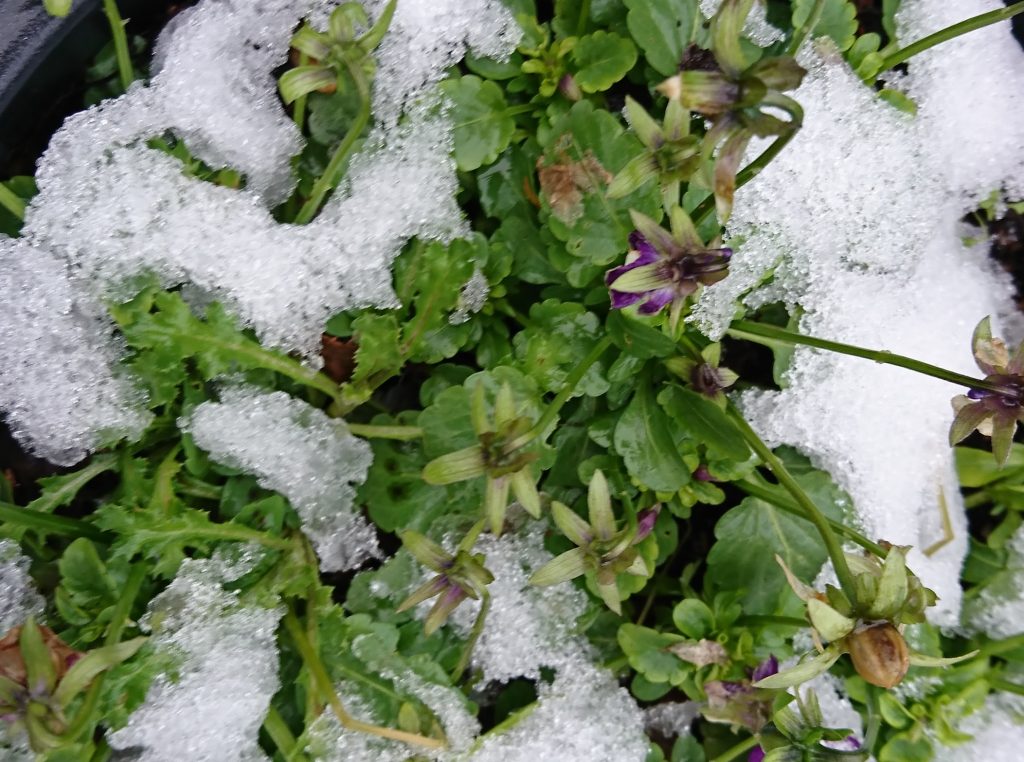 I really looked at the stump of this very old apple tree, which still has a few branches, but whose hollow stem is now open to the elements. Wet wood with a scattering of snow presents an interesting view.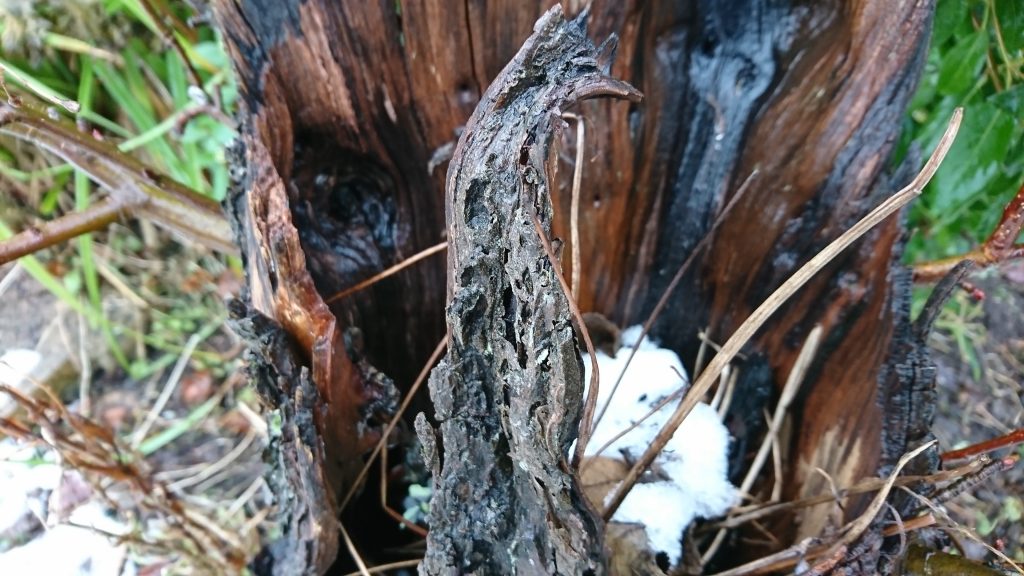 Last, but not at all least, ivy is flowering with full vigour now. Yellow flowers are feeding the few scant insects (they must be there as blue tits have been foraging), and the red berries are striking even when its gloomy.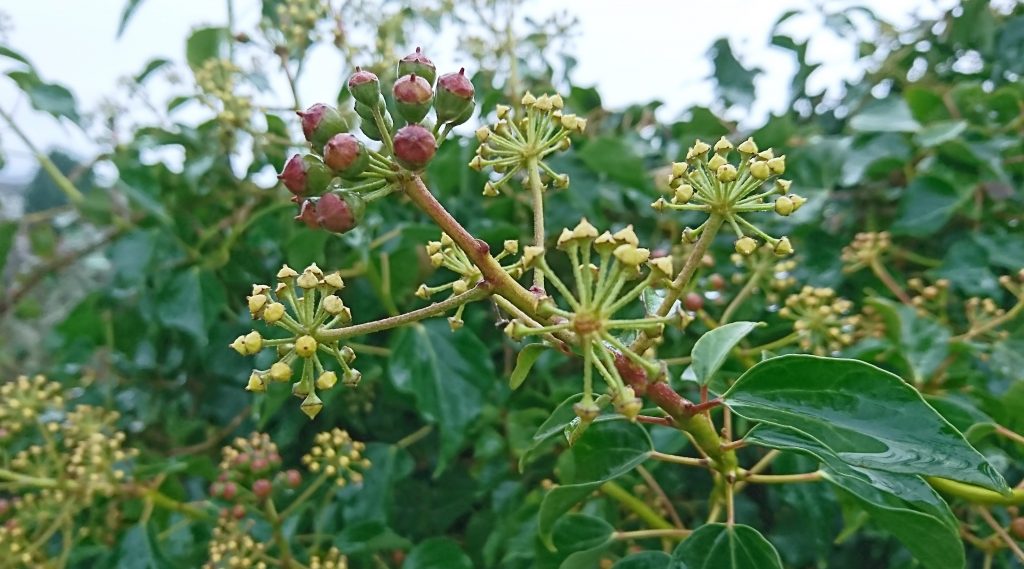 That's my six for this week. Don't forget to follow #SixonSaturday on Twitter, and take a look at other sixer's contributions via the great Propagator himself.