#SixonSaturday is where we get to show off 6 things, any 6, from the garden this week. And it's been another cold one. This time last year I had snowdrops in full flower. This week, the just-opening flowers have been covered in ice and snow again, and doing nothing. So I sought wintery textures and tones elsewhere this week. First up, so far, the plant is low and flat but I'm hoping this will grow into a statuesque teasel come summer time.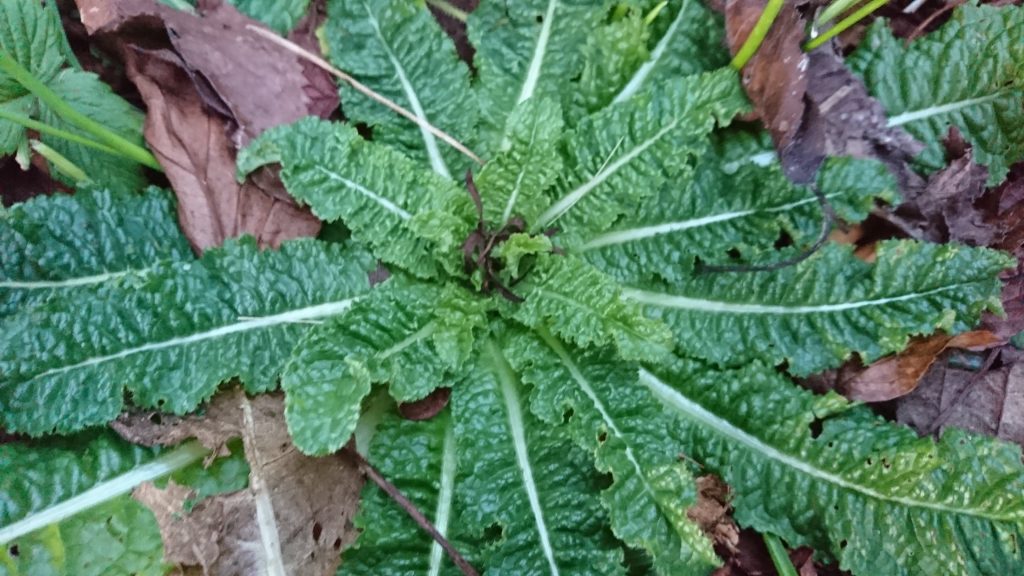 Next, it really has been cold. Lots of snow one night, though most had turned to slush by morning. Several days later, there's still a layer of ice throughout most of the garden. I rather liked these pheasant prints.
I like a bit of evergreen interest to keep me going. I'm not sure if it is always evergreen, but woodruff is nestling cosily under a large hebe, and is doing just fine, despite the snow.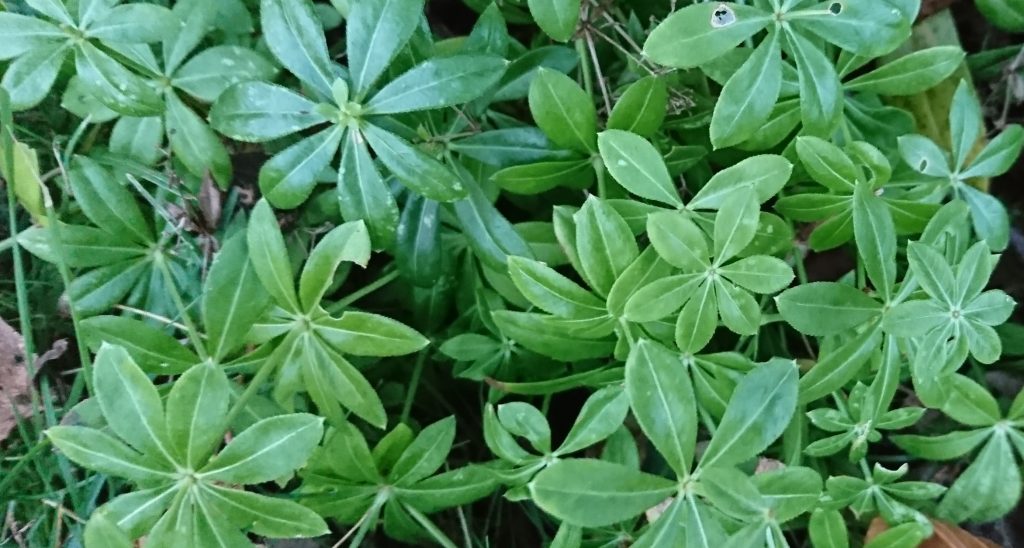 Sometimes interesting texture are hard to spot, but fascinating when you take a closer look. A bare cotoneaster branch hosts at least a couple of different lichens.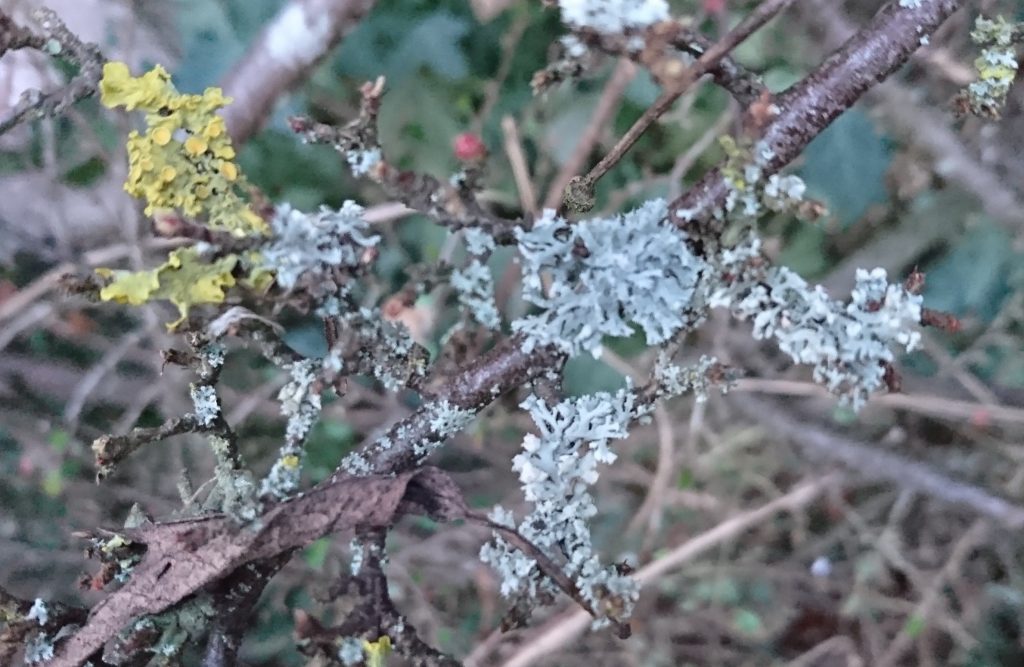 I'll end this week with flowers, and the promise of them. First, the only 'proper' flower of 2021 so far, hellebore are here.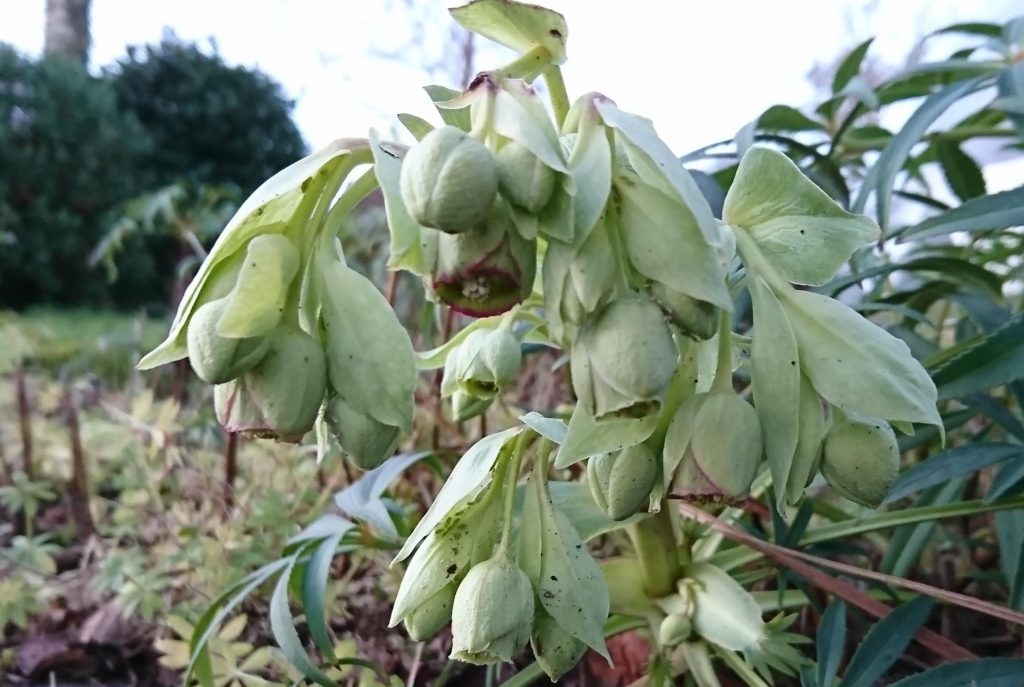 Exciting promise is event in a little pot of iris, now peeing their heads above the soil. These were planted late, in December, but they are starting to grow, I'm looking forward to them.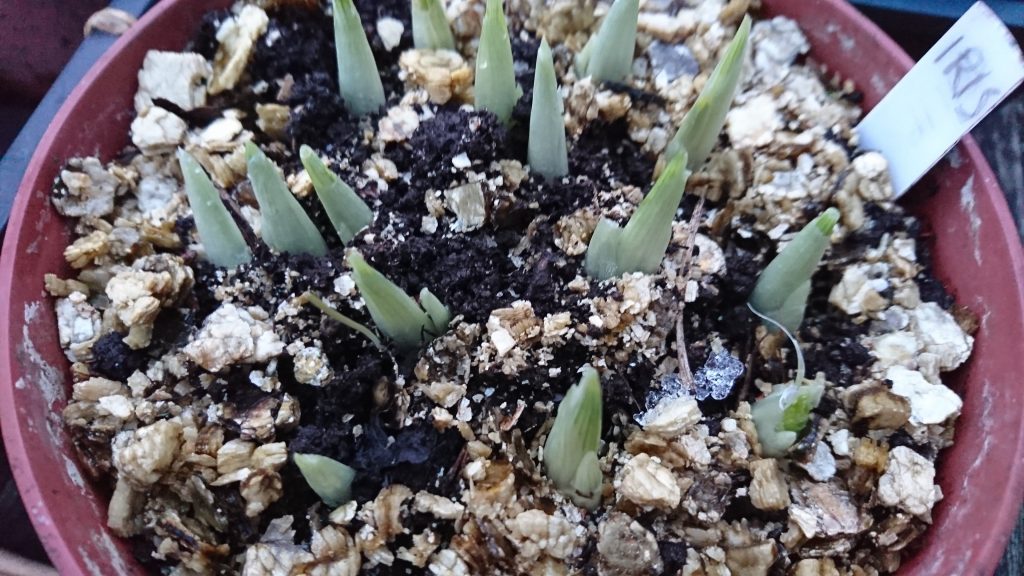 That's my six for this week. Don't forget to follow #SixonSaturday on Twitter, and take a look at other sixer's contributions via the great Propagator himself.