I'm not sure how much gardening is going to happen today. Ah, summer in Scotland: outside is grey, damp, drizzling….perhaps I'll pop into the greenhouse and feed all the lovely veggies in there. On that note, veggies are now ready and the first harvests are coming in. I love this bit of the GYO year. So here they are, my #SixonSaturday features edibles today.
On a recommendation from a friend, I've gone for one courgette plant in the greenhouse this year, leaving the rest to shiver away outside. The strategy has paid off and courgette Atena is already delivering for stir-fries and pizza topping.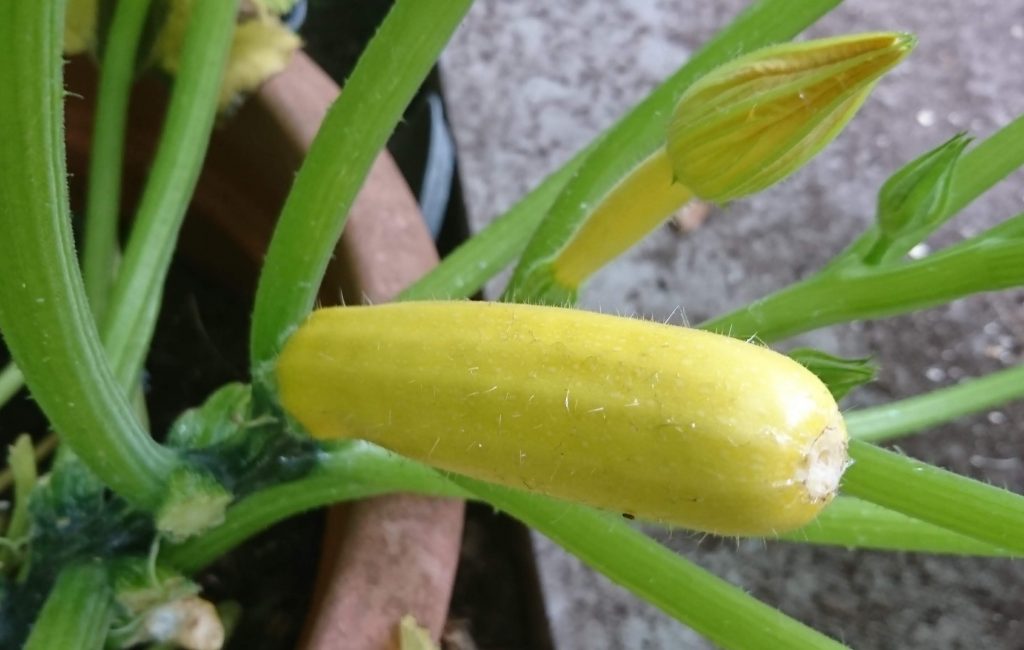 This year I've, as usual, chosen a few new tomato varieties. I was promised by the wonderful 'Real Seeds' that Latah would be an early fruiting 'sprawly bush' (rather than a cordon) that fruits very early. And so she does. Here's my first fruit, just a couple more days and I'll be able to try these.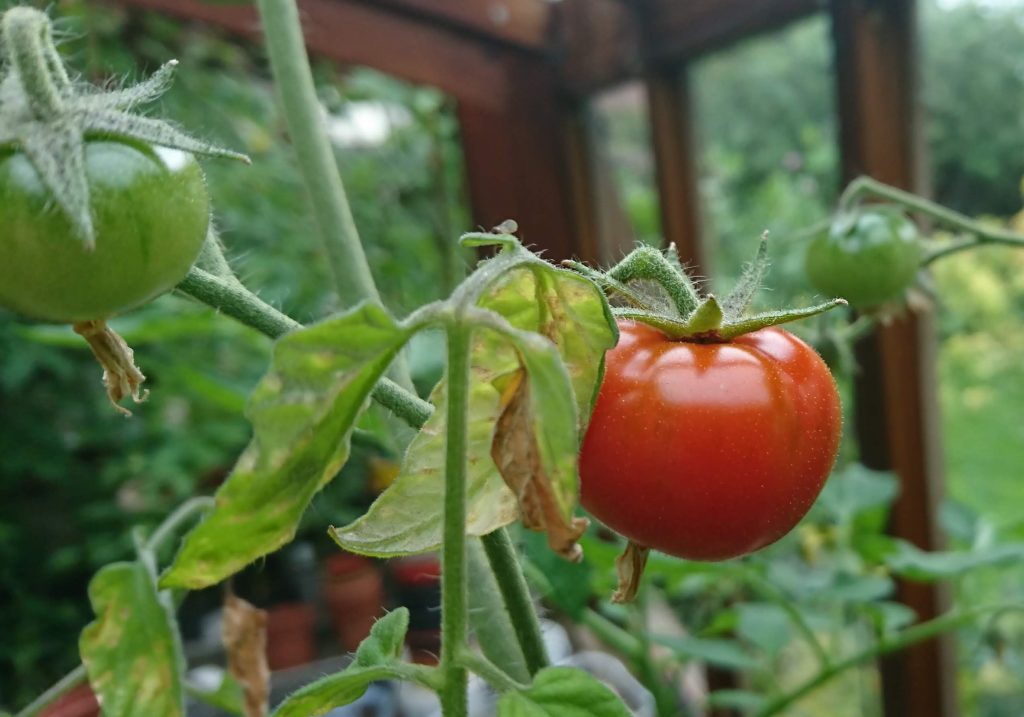 Outside, this year's cool May and sunny June have been loved by several varieties of lettuce. This lot will soon go over, I wonder if I remembered to sow some new ones? There's so much to eat here, anyone got any recipes?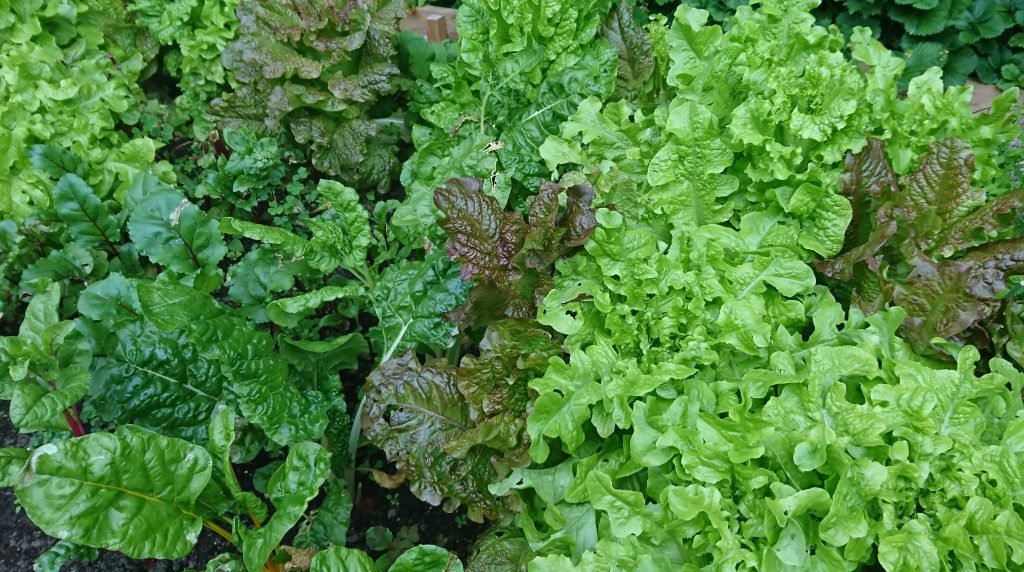 I've tried a few different varieties of tattie too this year. They were all planted very late, the first being Shetland Black. The stems have just a hint of red in the centre, the tatties themselves are the deepest blue, with white flesh and a simple purple ring near the skin, but inside the flesh itself. Very hardy, small, excellent roasted whole….will be looking forward to the harvest in another few weeks.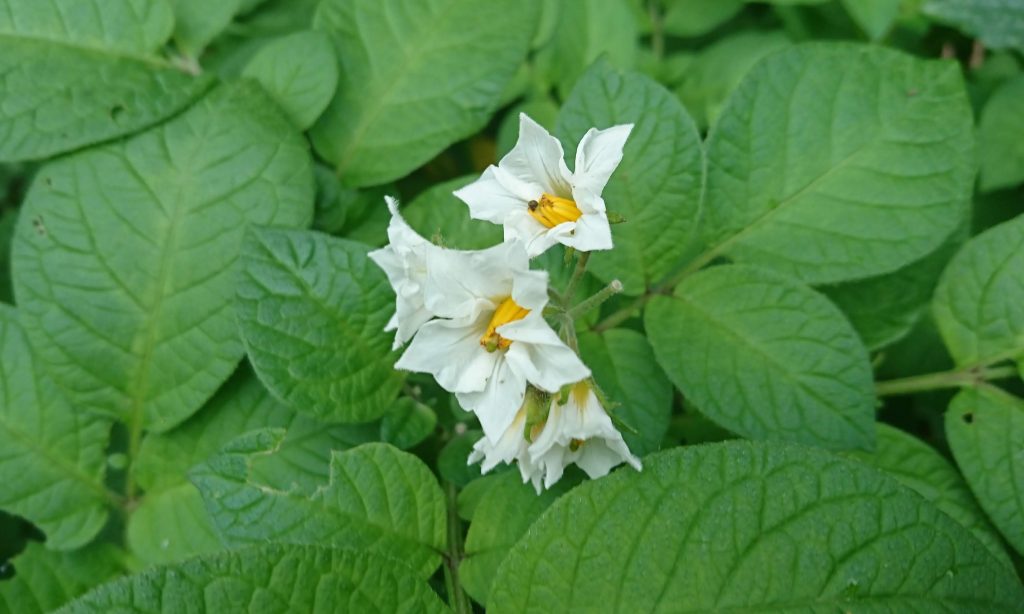 There are lots of peas ready, or at least on their way. I think these are Kelvedon Wonder. The pods are beginning to fill with sweet delicious fruit. I find it hard to cook peas from the garden as they are so sweet eaten in a salad, straight from the pod.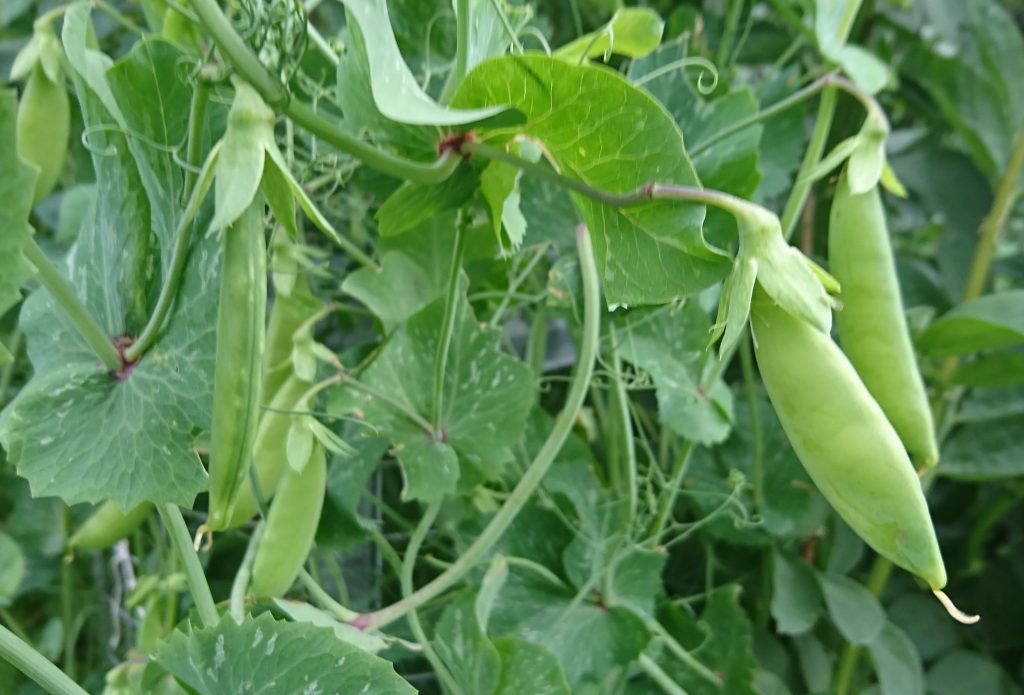 Last, but by no means least, this year's strawberry harvest is rather late, but just about managed to make it to UK tennis season. The fruit are large, sweet, glossy, fragrant, and carefully netted to avoid the blackbirds sharing too many (they get the tiny wild ones that I use for ground cover in other parts of the garden). I will need to pick more today, to try and get in there before the wet weather damages them.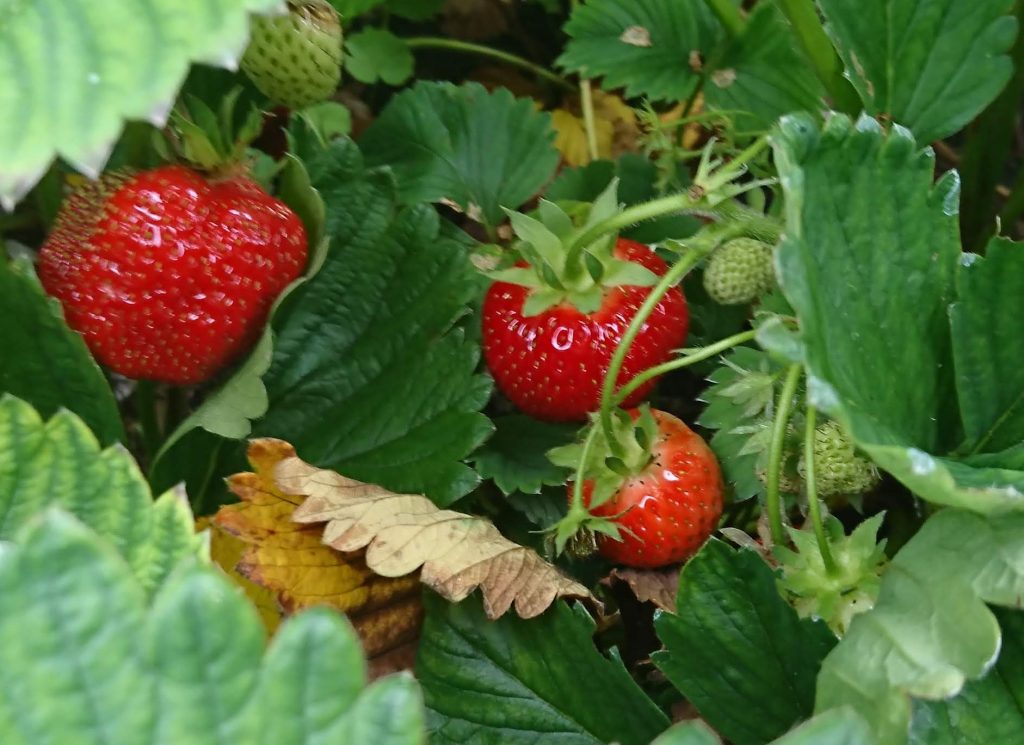 That's my edible #SixonSaturday for this week. Will be back to the blooms next week as so much is growing. Don't forget to follow the crowd on twitter and via the web from links to the originator of #SixonSaturday, the Propagator himself.