The thing about summer that I always forget is just how fast the garden grows, how floriferous it gets, how quickly things flower. Summer feels like it will last forever, and at the same time each blooms lasts just a few hours or days. There's so much to choose from. Unusually, I've gone for a set of pale blooms this week. First, whitest of white, Canterbury bells are really going for it this year, I've ended up with mostly white ones.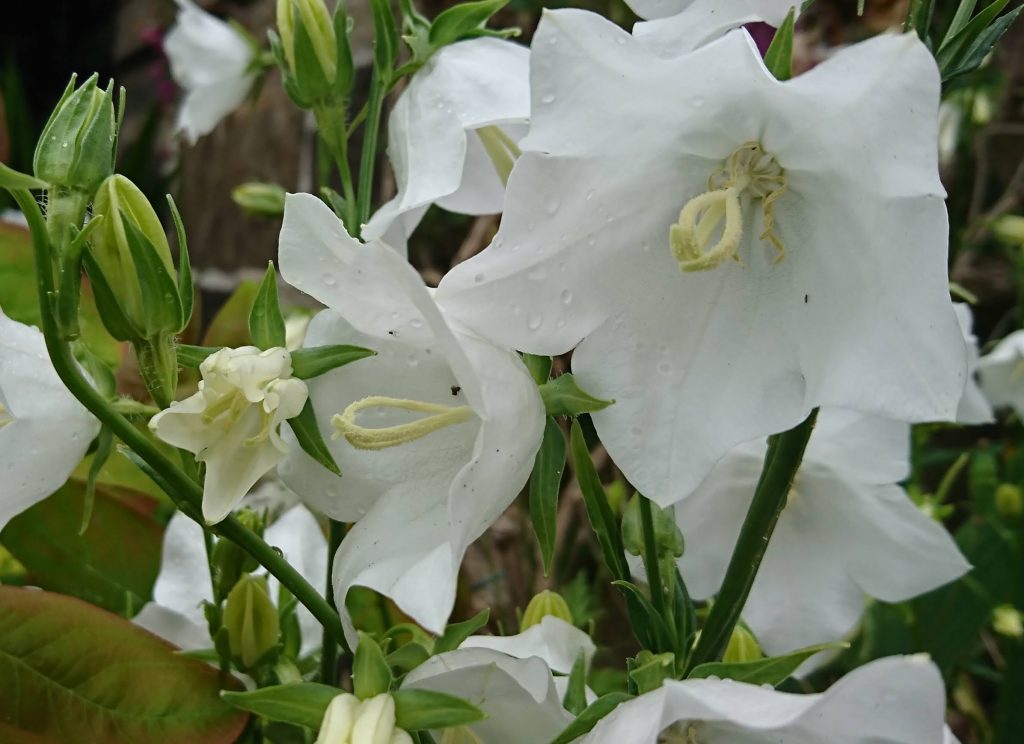 Also purest white, a large climbing hydrangea on the garage wall, takes it's time, flowers slowly, but stays in flower for months on end. Each petal is picked out against the dark background.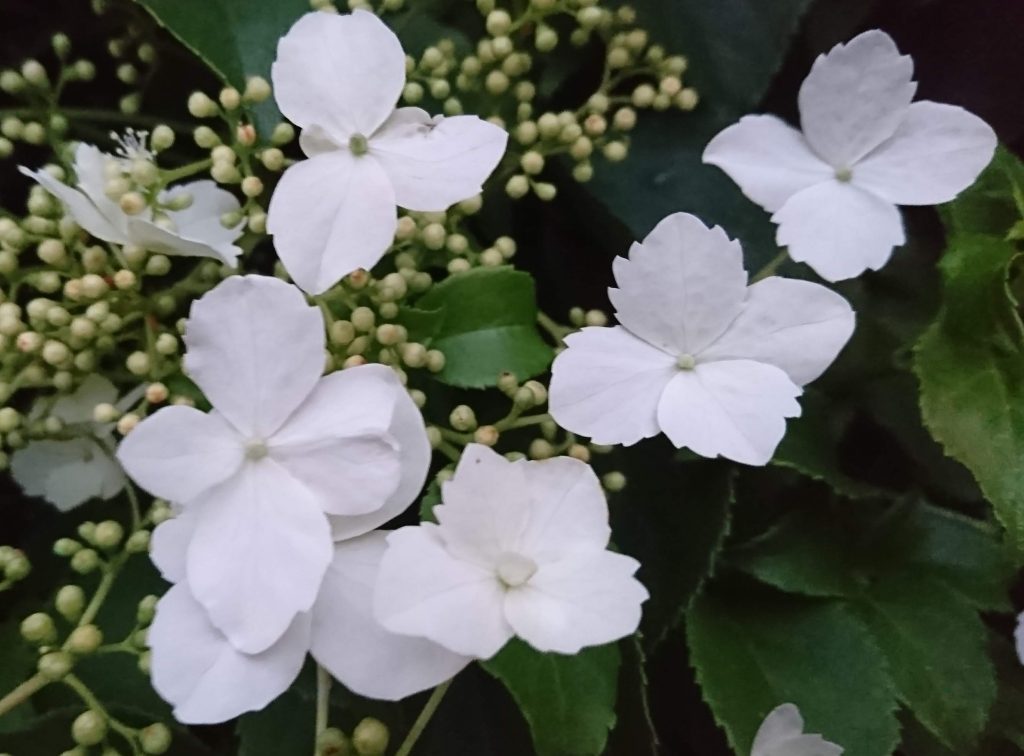 Heading just a touch towards pink, my favourite rambling rose is a real thug, but grows us its own support, makes a haven for small garden birds, and smells divine in the first couple of weeks of summer.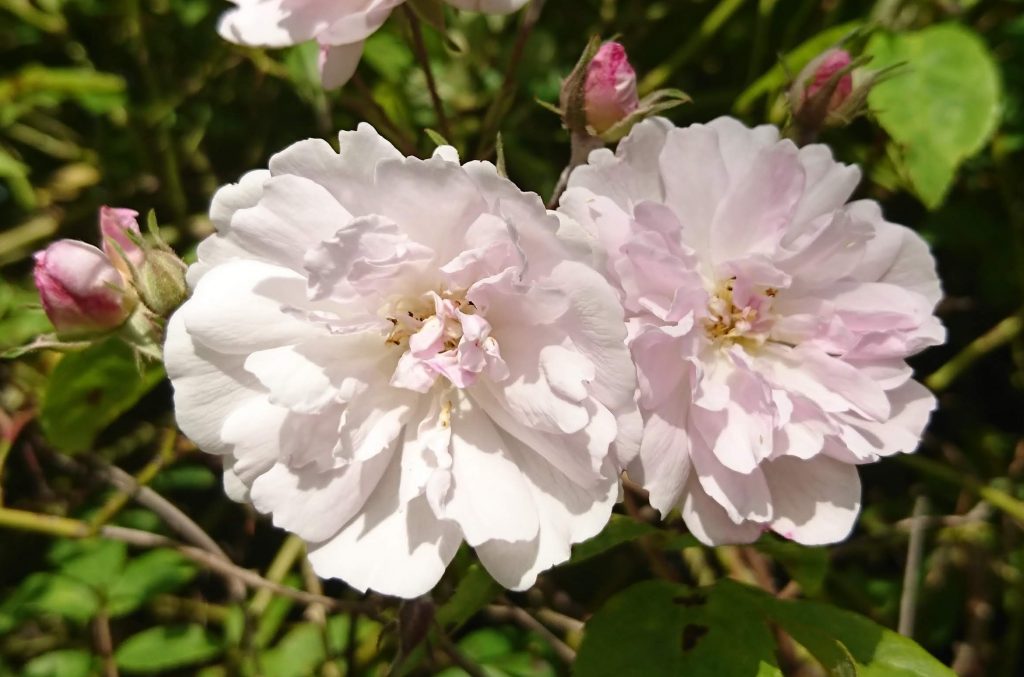 The peony season is almost over. I don't know the name of this variety, but it's huge blooms are rather rose like, delicate, yet very robust.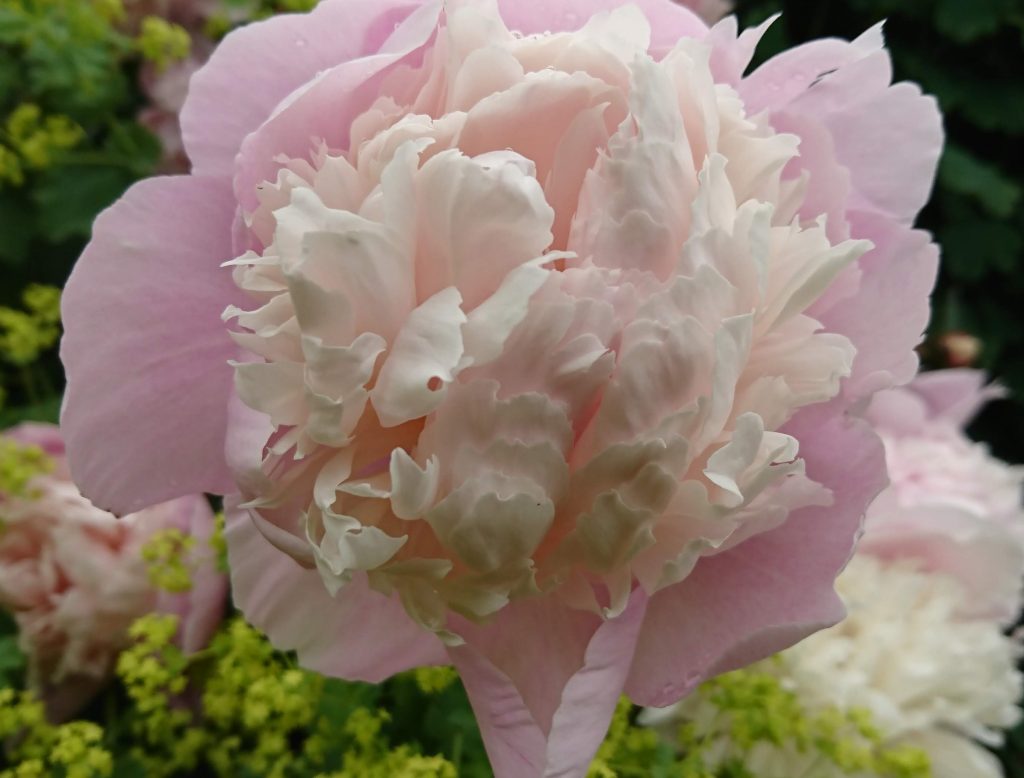 Moving away from white a touch, this year's lupins were late, but have stood tall and strong even in high winds. I'm hoping for a second flush in a couple of weeks, if I've time this weekend to start the deadheading of some of the other plants.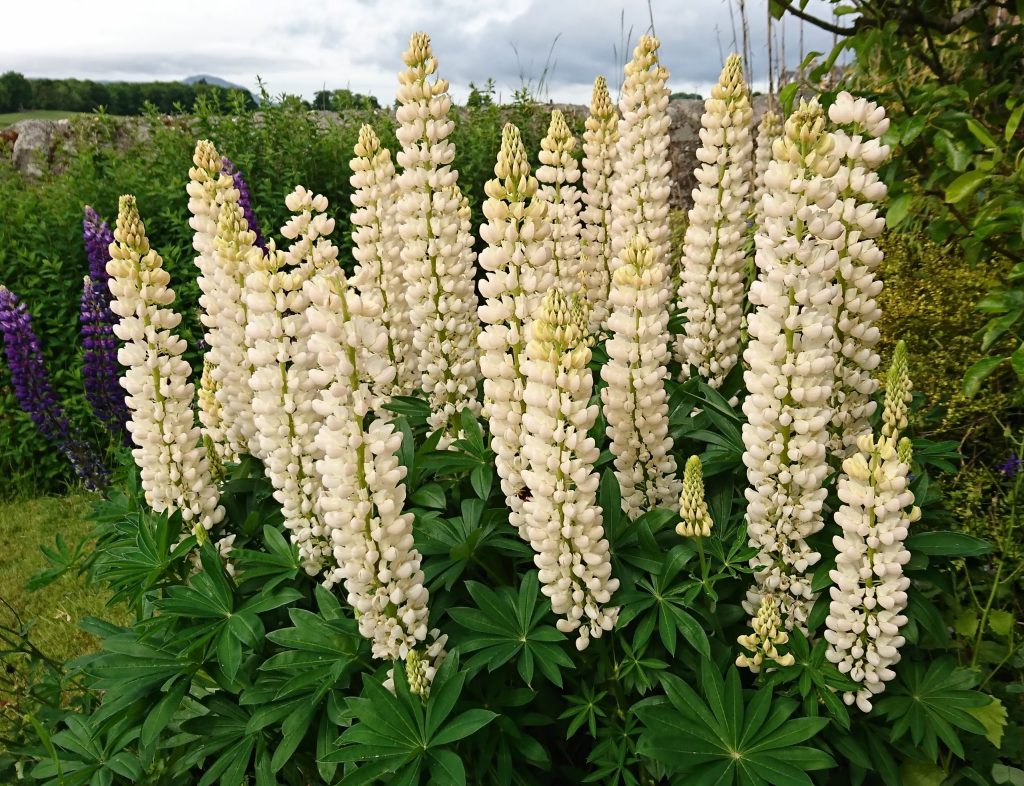 Last, but by no means least, I'm not sure how much I love alchemilla mollis, but the ground cover this plant gives can be a blessing (or a curse), and the blooms look lovely in a vase with a few larger, more robust flowers.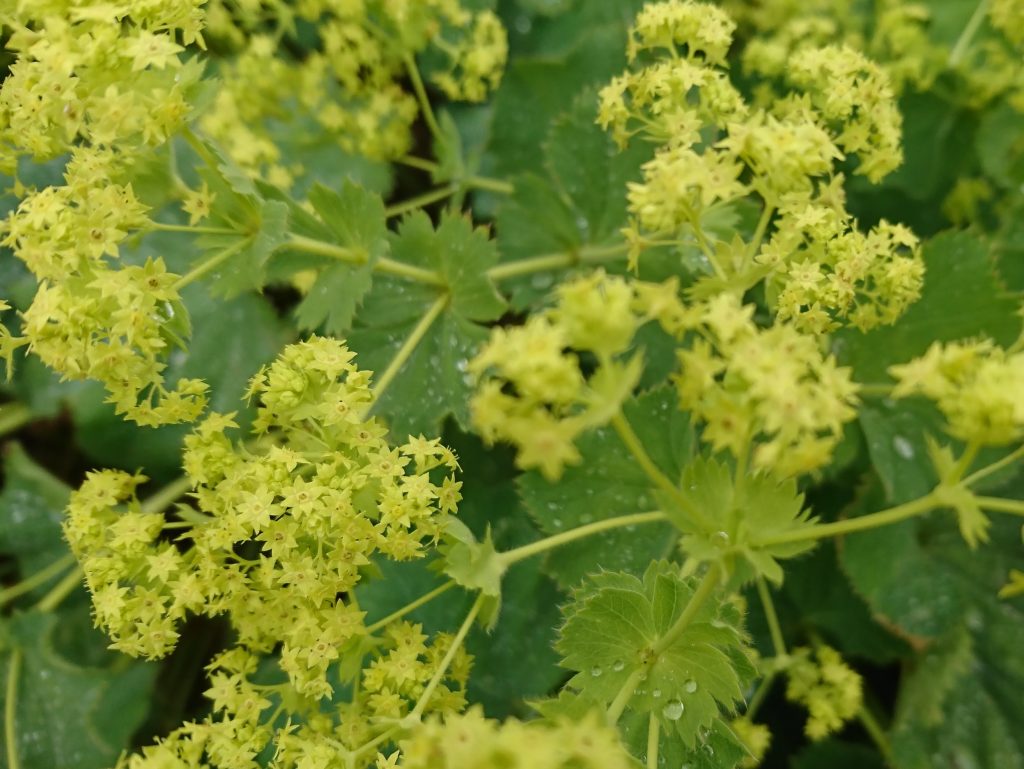 That's my pale #SixonSaturday for this week. If you like Six on Saturday, do join in, there are lots of contributors on Twitter, and more via the regular blog from #SixonSaturday initiator, the great Propagator himself.