Six things, can be anything, in the garden, on a Saturday.
It's beginning to be tricky to find new things to share. There is still colour in the garden, but a lot of it has been shared on this blog in recent weeks. So, instead of looking for new, I looked a little closer and found joy in tiny things. First up, I have just one little dianthus in flower, cheerful, but a little lonely.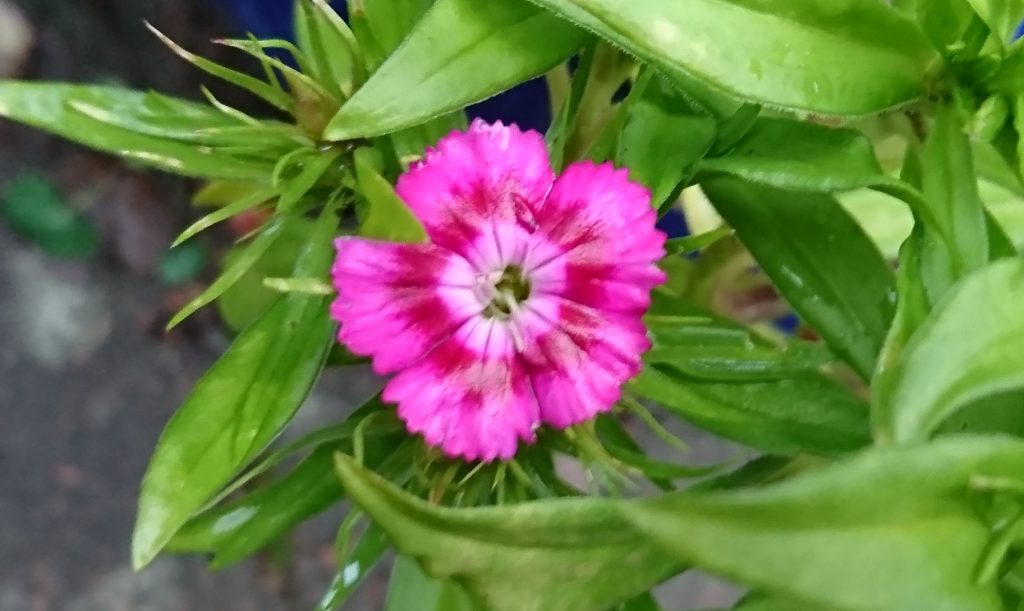 For the rest, I moved around the garden armed with a macros lens…it is totally amazing what one can now do with just a phone and a little macro lens. Fruits of the season are scarce now that blackbird and fieldfare have been scoffing, here is one of the few remaining cotoneaster berries, hosting a raindrop.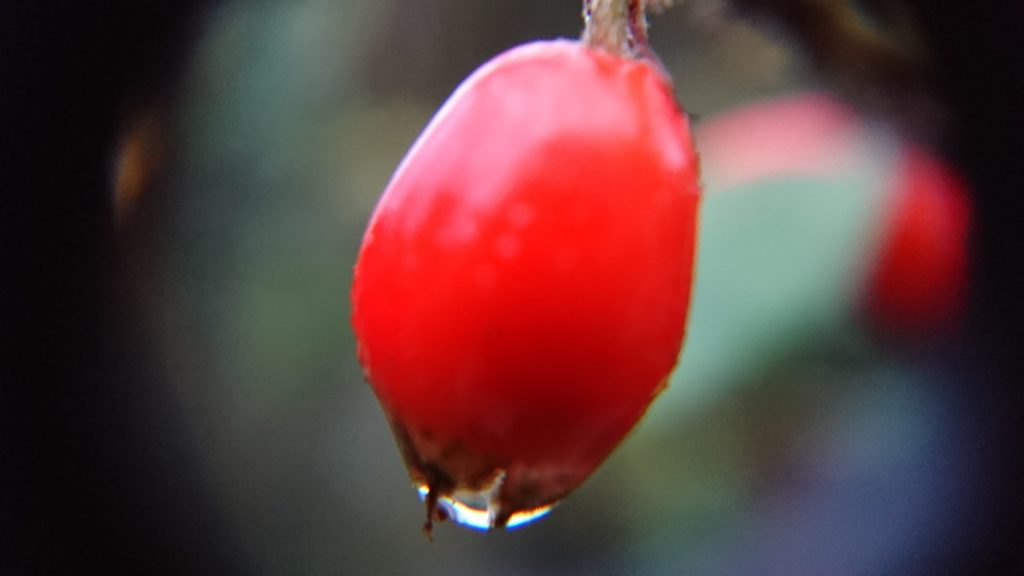 Another flower that has featured on my six in recent weeks is worth a closer look. Individual flowers on each hebe spray are delicate and yet robust to the weather.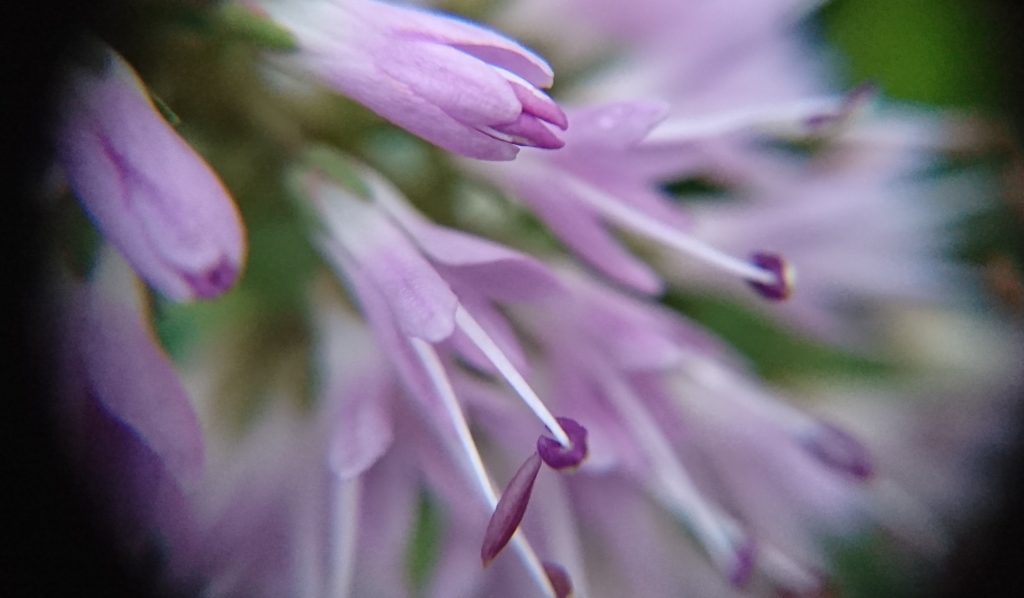 There's a new season on its way, heralded by catkins on the hazel tree. Each is composed of many tiny exquisite scales.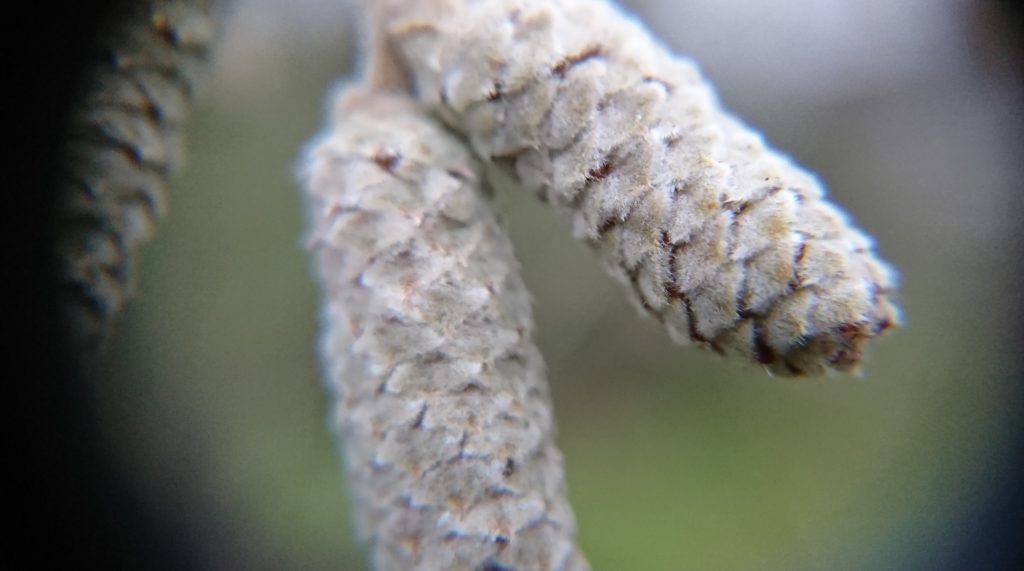 One of the first to come to life in January (not that I'm wishing time away or anything….) will be magnolia. The fluffy buds are already coming to life.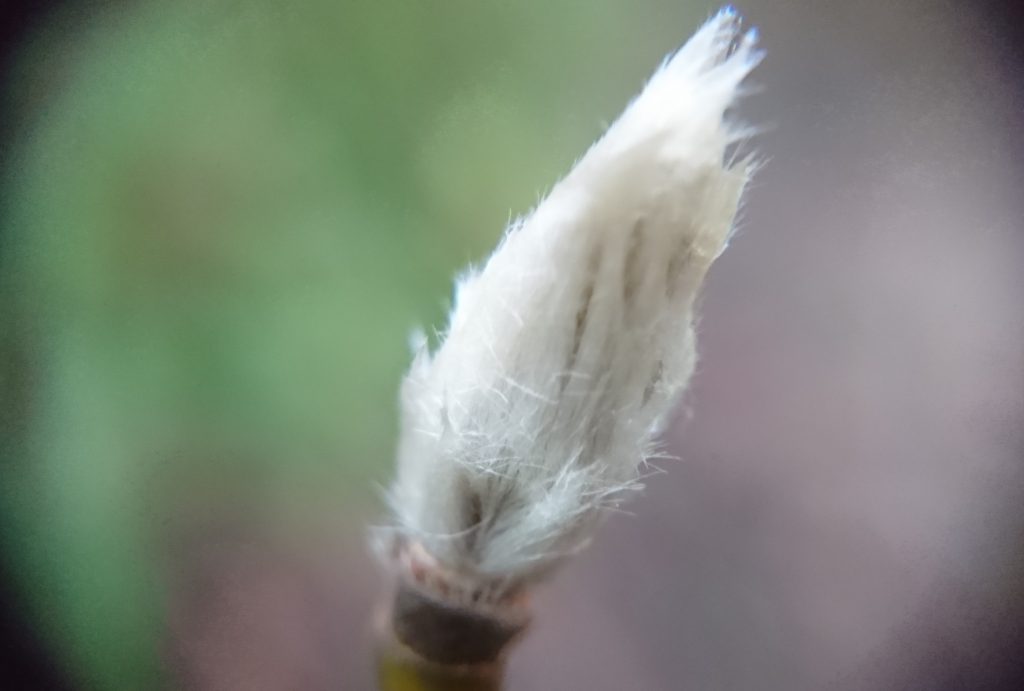 Last, but not least. i did feature this sedum last week, but right up close the individual flowers on the flowerhead are gorgeously bursting with life. It's December, but there's so much to see when you look close.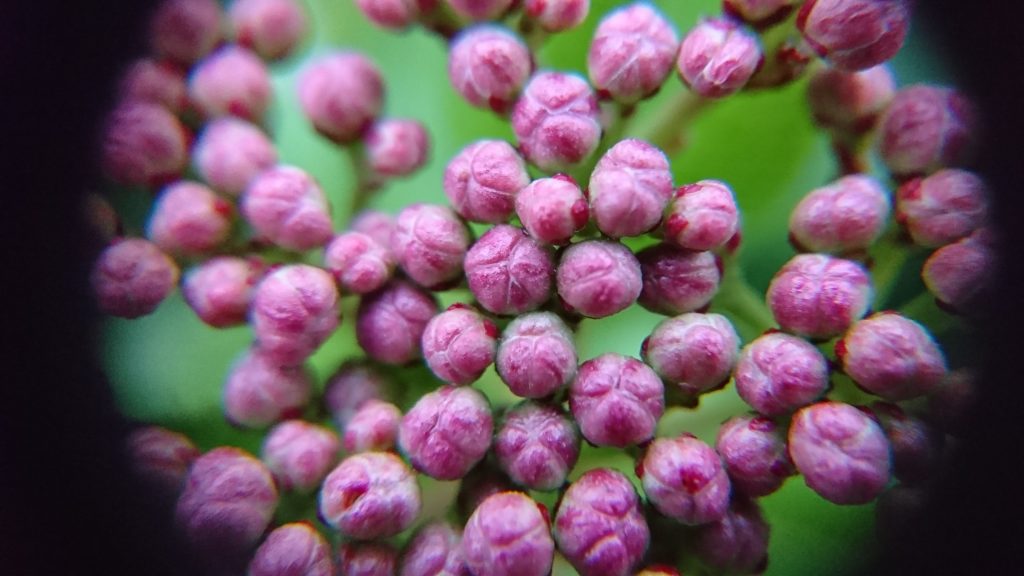 That's my six for this week. Don't forget to follow #SixonSaturday on Twitter, and take a look at other sixer's contributions via the great Propagator himself.