It's a birthday #SixonSaturday for me this week, so it simply has to be lots of August border flowers. The form of astrantia has appealed to be for a long time. Each flower is incredibly detailed and delicate, yet these hard workers are long lasting and robust.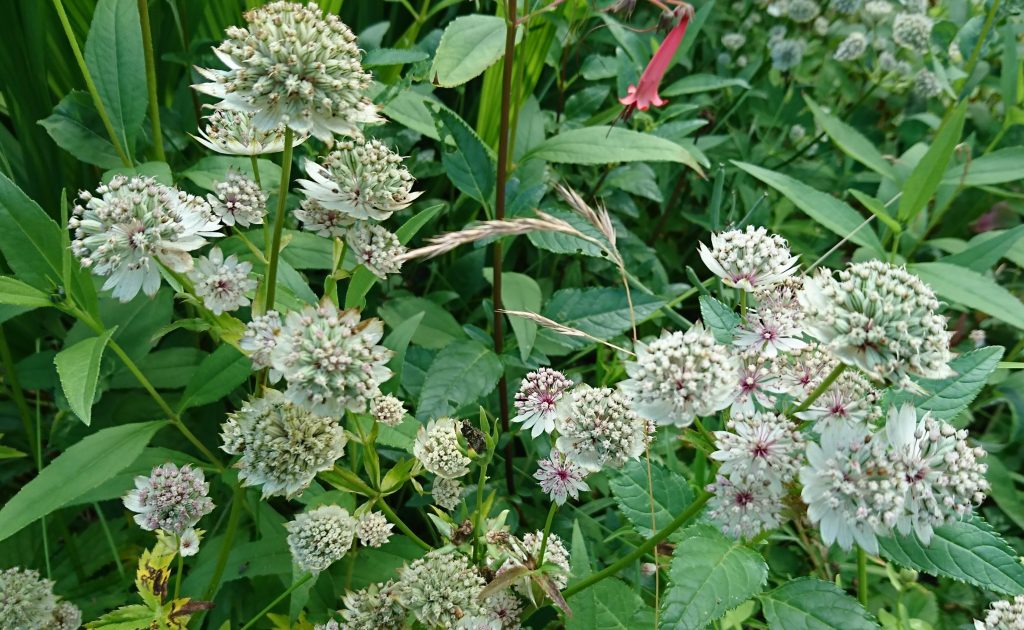 August in my garden means crocosmia season. Lucifer is tall and brilliant red. This year has delivered fewer blooms, but I'm still managing a bit of 'drift' across the width of the border.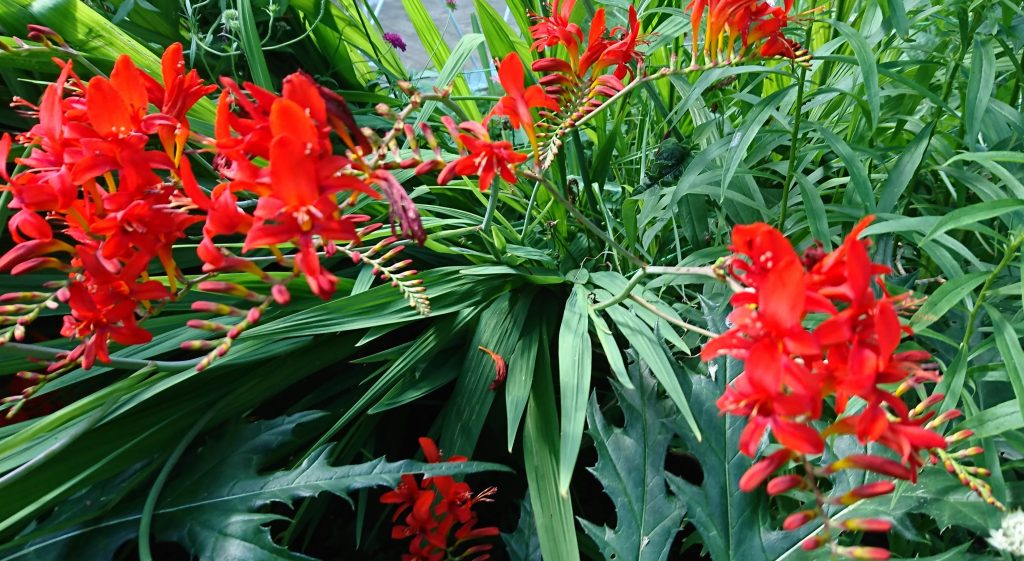 I dug up a few root cuttings from a neighbour a couple of years ago, and now have helianthus rising tall and proud in several small clumps. I'd love to see these in the wild, north American prairie I think…one day….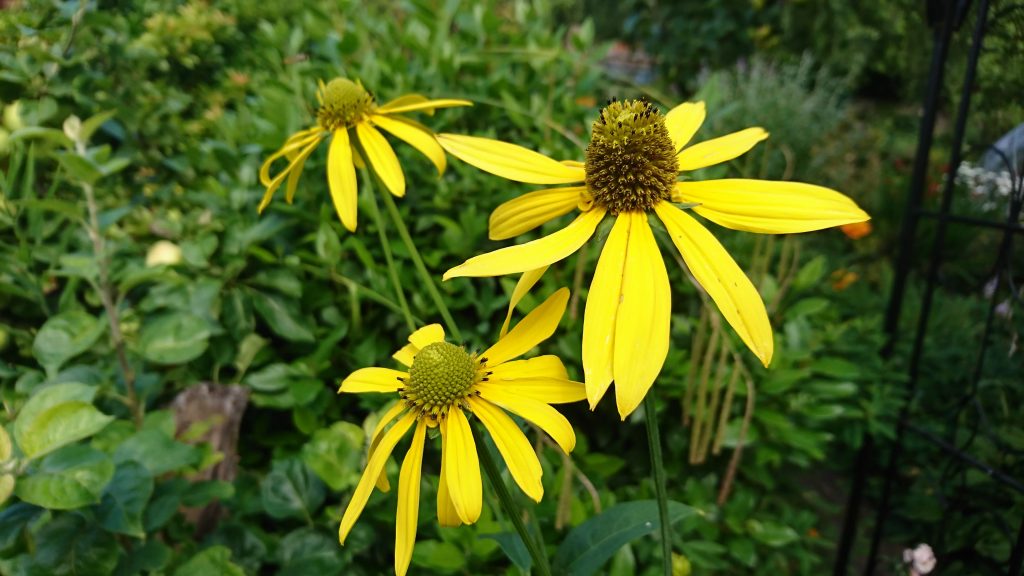 Calendula are grown from seed this year, and planted close to the veg beds to bring in pollinators. Seems to be doing the trick as the runner beans are starting to set, and flowers on calendula so pretty too.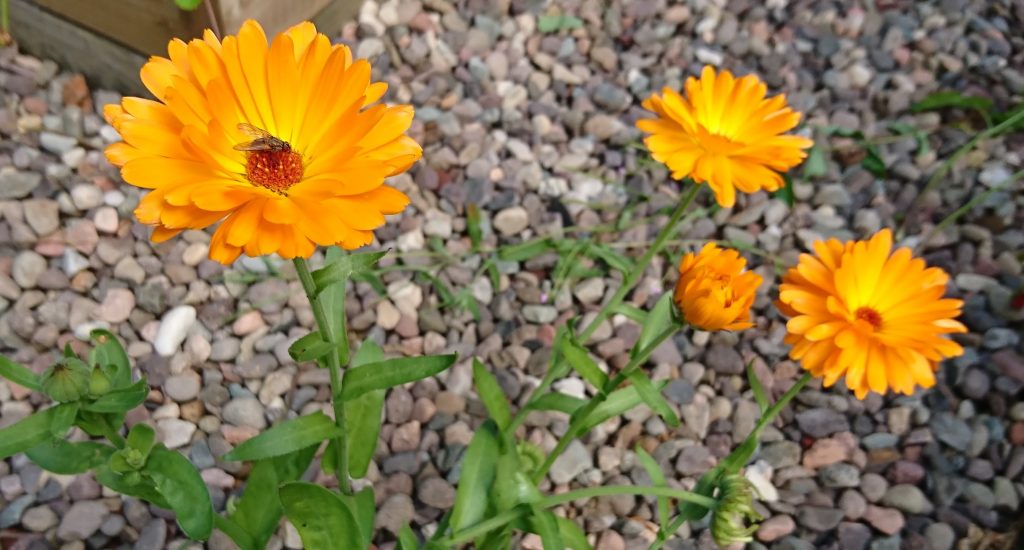 I don't think I ever planted oxeye daisies, them seem to have invited themselves to the party. Wonderful in the garden and the vase, I'd better pick more before the rain sets in again.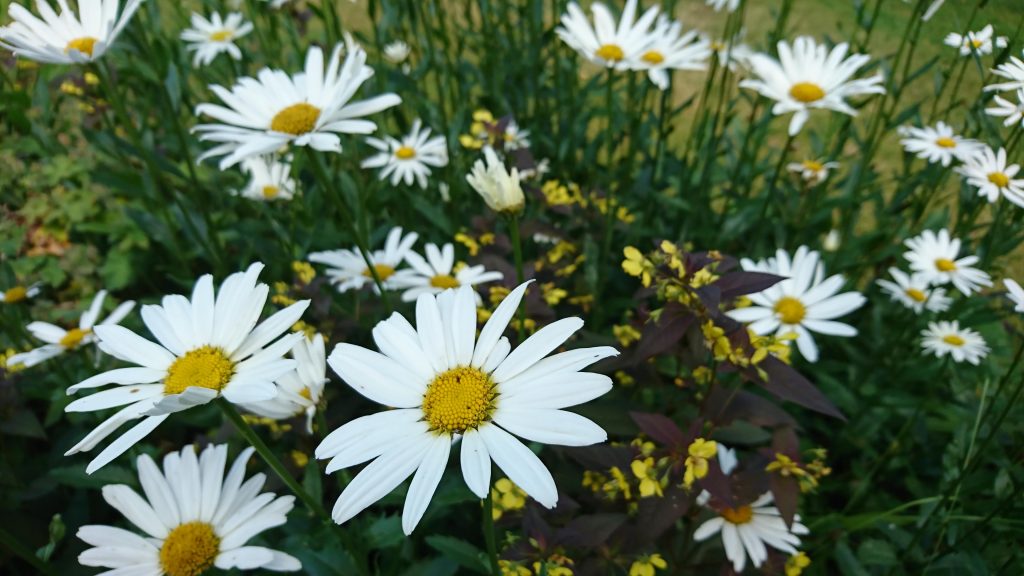 Last, but not least, the later lilies have begun to bloom. I sort-of-love that sweet sticky smell that pulls in the hoverflies, I certainly love looking at them.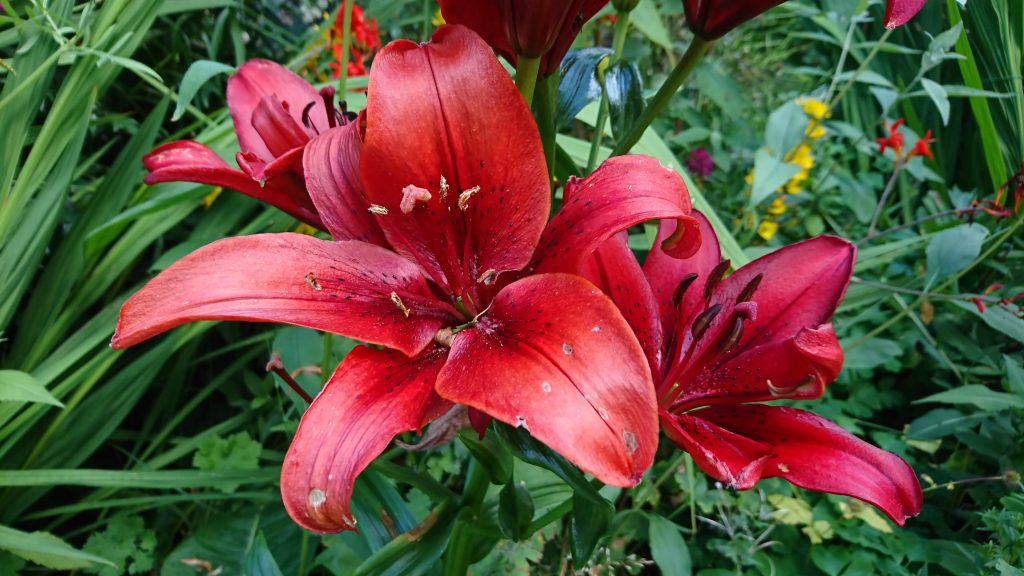 That's my Six for this week, I think I'll sit in the storm and view the flowers all weekend. I hope your garden is delivering on warmth and garden joy, wherever you are. Don't forget to follow the crowd on twitter and via the web from links to the originator of #SixonSaturday, the Propagator himself.