I'm crazy busy at work just now, but even with that to distract me, January is rather a drag. So many dull, wet days. Despite this, I've managed to find a bit of colour and form for this week's #SixOnSaturday.
First up, some gorgeous form, from sempervivum. I just discovered these are known as 'houseleeks' because leek derives from anglo-saxon for plant, and they used to grow to thatched roofs….cute. What wonderful spikiness.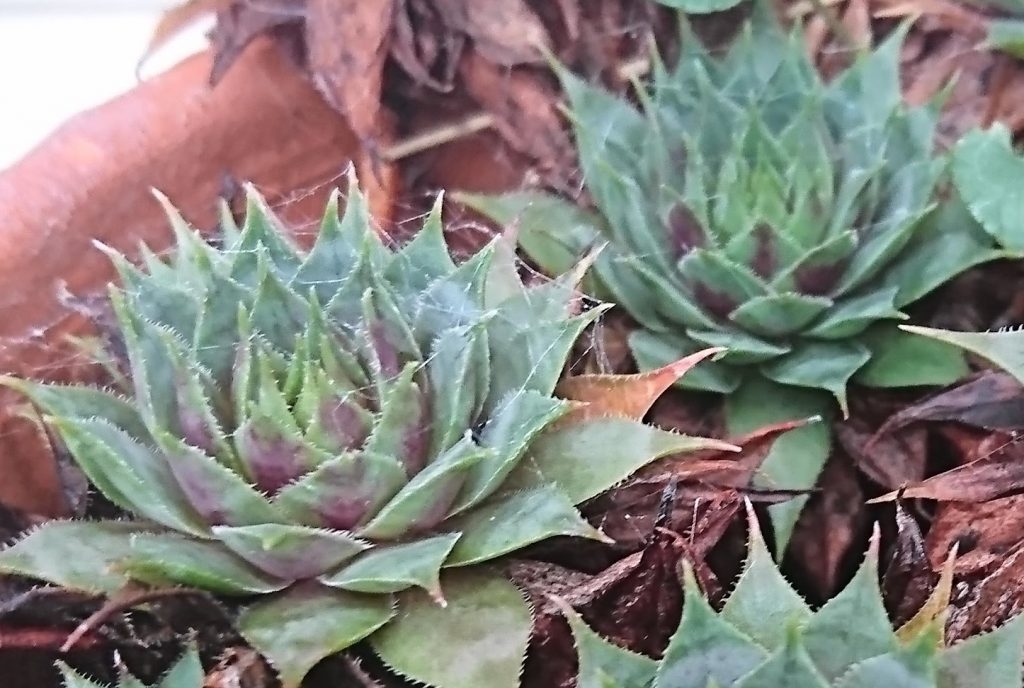 Next, some colour and form. My little lemon tree has been sheltering in the greenhouse since November. This winter is has 4 lemons, each are developing nicely.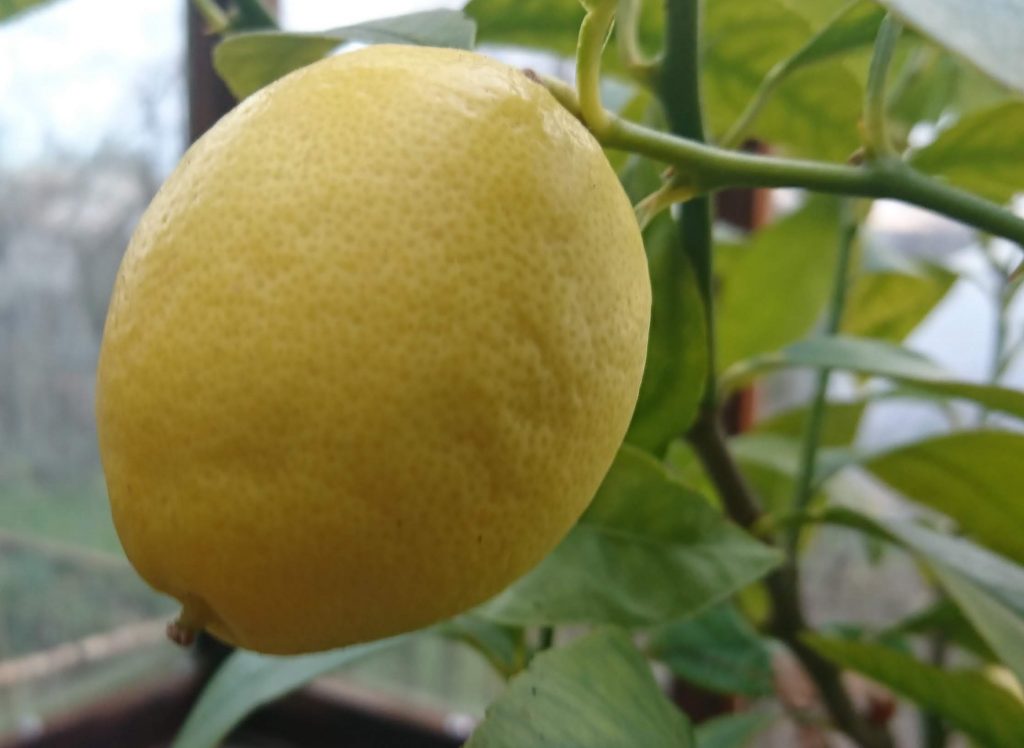 Whilst I was also sheltering in the greenhouse, I spotted the shininess of a small chard plant, which is also wintering. I often pot these on when they start to grow in Feb/Mar to give lots of leaves in spring (though if its warm, the pots need to go out to stop the plants bolting.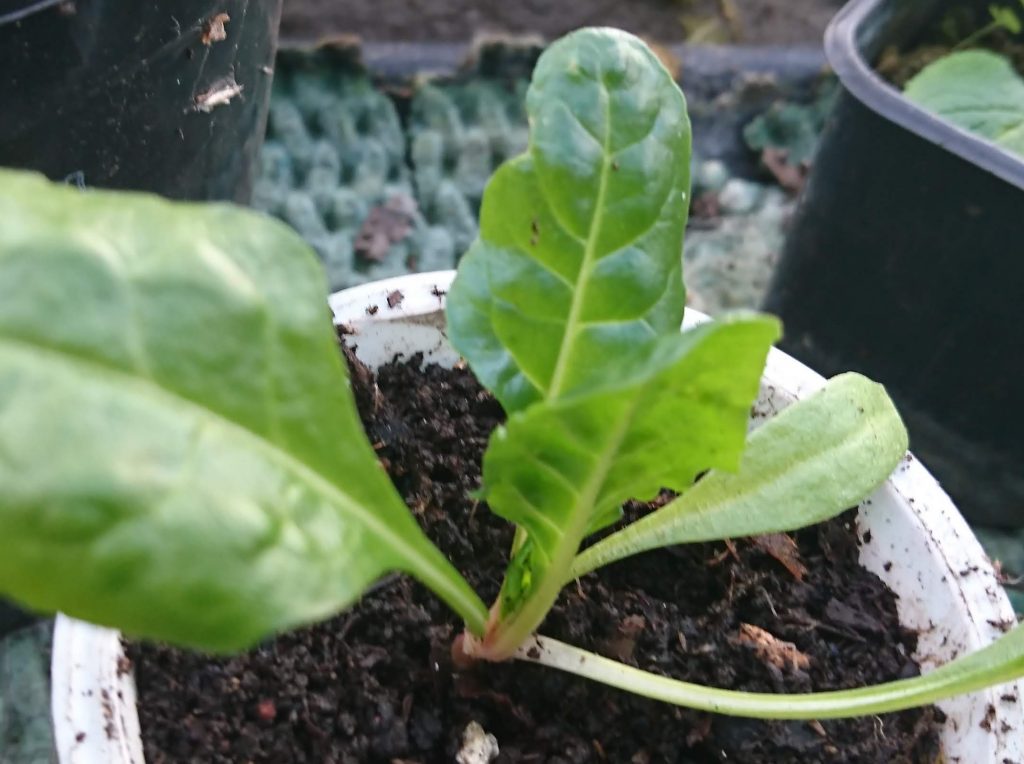 The ground warmed up enough recently for me to harvest last year's oca (also called New Zealand yam). I didn't manage to harvest in December as we had a sharp cold-snap, and I'd feared they might be frosted, but quite a few have made it through. Currently they are stored in the chilly greenhouse. They are a great addition to stir fry meals, with a light, lemony, nutty flavour.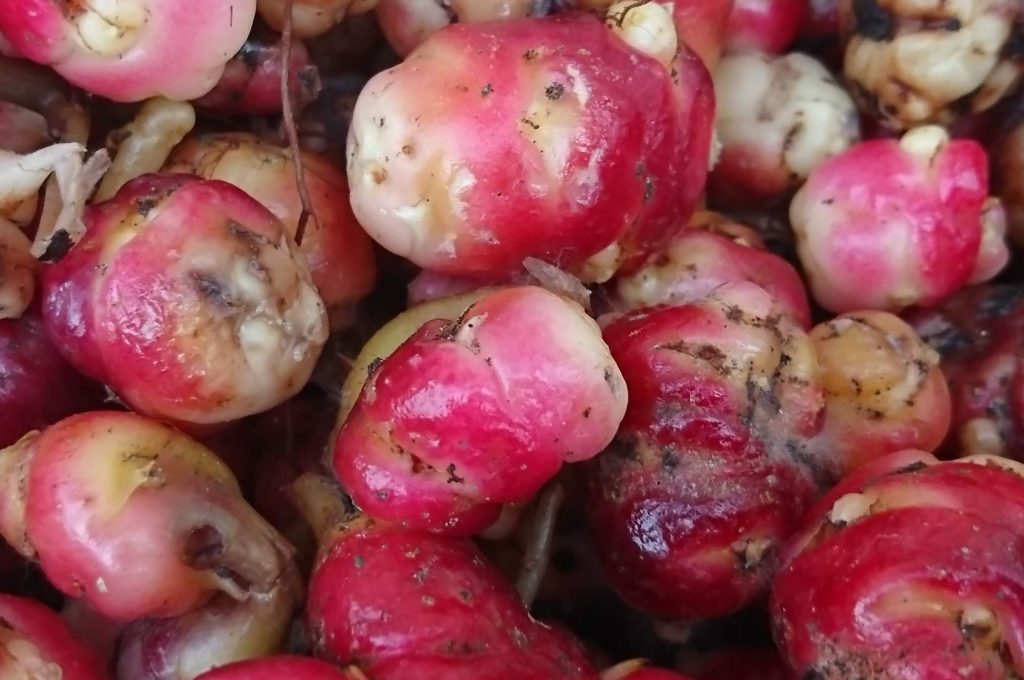 On my way out of the greenhouse my eye was drawn again to the pot of pansies that continue to give joy, whatever weather is thrown at us.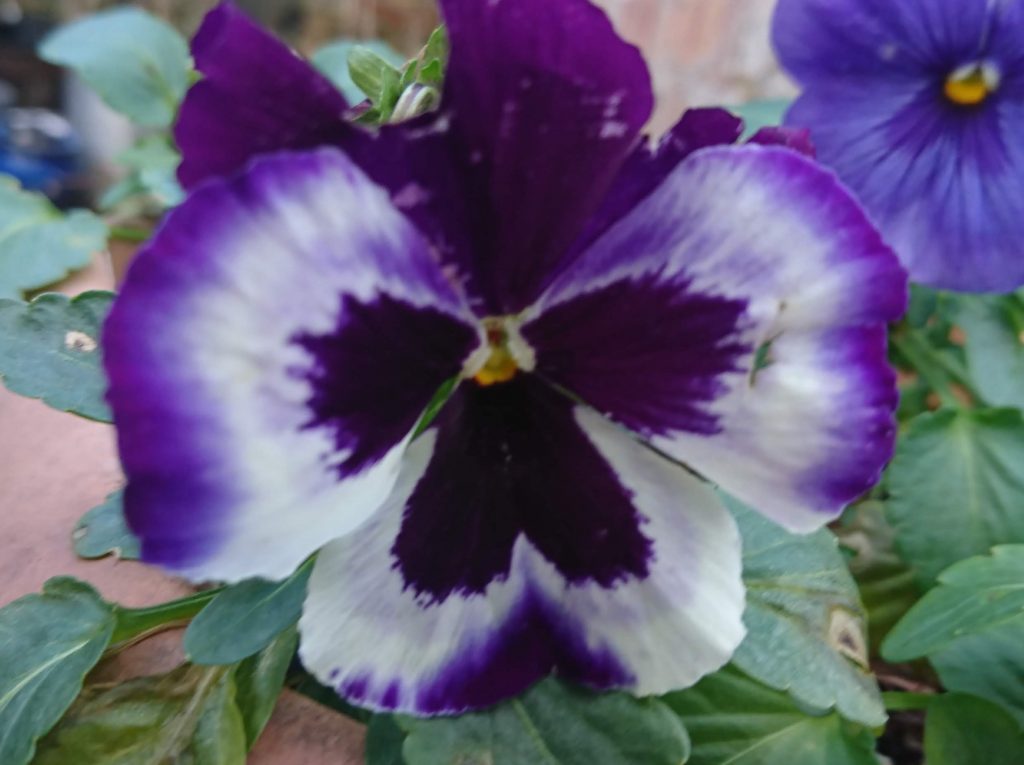 Not quite so much colour, but plenty of form, I'm excited to report that the very first snowdrop is in flower. Possibly good timing as snow is forecast for late this weekend.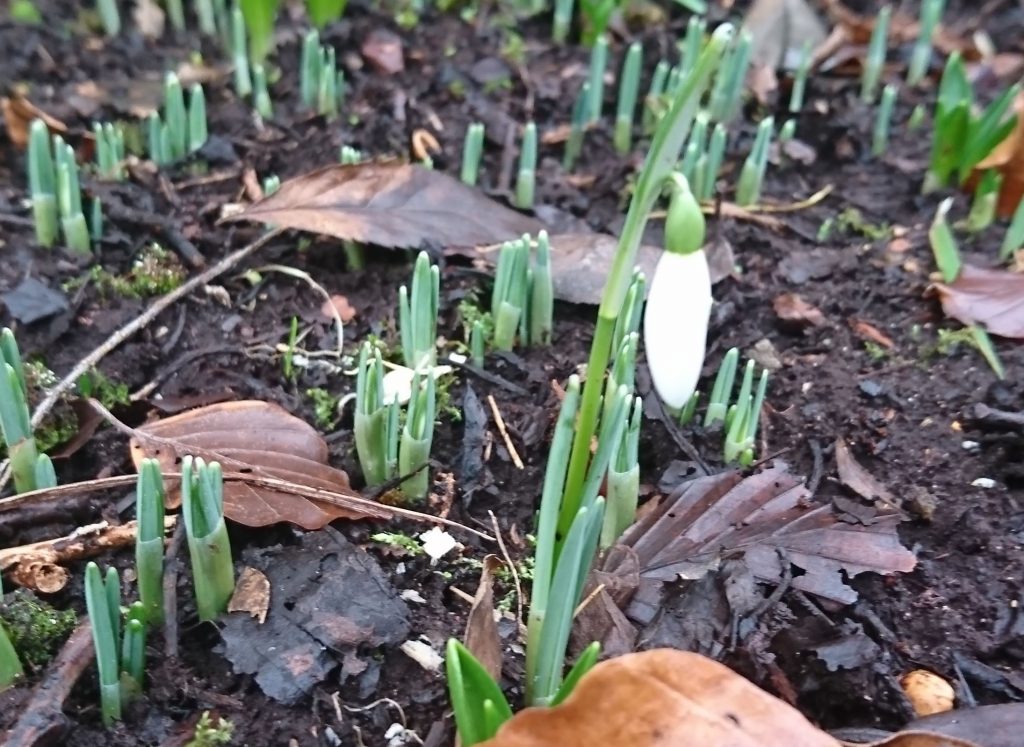 I hope you enjoyed my #SixonSaturday. Stay safe, take care out there, and don't forget to follow the crowd on Mastodon. We are starting to get the sixes going on Mastodon (other instances in the Fediverse are available), but we need a few more folk to toot on the topic: come join us. Al you need to do is find 6 things in your garden to show us. Then post on social, or add a link at Jim's blog below. For regulars, our organiser is Jim at https://gardenruminations.co.uk/. Also on twitter @JamesLStephens. And I'm now mostly on mastodon @julie3dharris@mastodon.scot.